Decabolic Creatine Review – Should You Use It?
By:
Rob Miller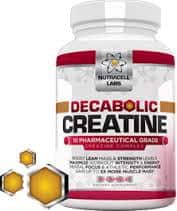 ---
---
Home
»
Creatine
» Decabolic Creatine Review – Should You Use It?
Decabolic Creatine Overview
For all the apparent controversy over using it, creatine is the most widely studied bodybuilding supplement there is.

Although some people don't like the way it causes water retention, it's well accepted in the community that for putting on muscle, it works. That's in the general sense.

But in the more specific sense, there are so many different kinds of creatine, how do we know which is right for us.
Decabolic Creatine attempts to solve that dilemma by providing you with fully 10 different kinds at once.

It comes from a company called Nutracell Labs that makes several other bodybuilding supplements as well.

The potential draw of Decabolic Creatine is that by combining several pharmaceutical grade types of creatine, you'll be providing your muscles with more than sufficient ATP that gets converted to fast twitch muscle energy, which you can use as the quickest way to increased muscle strength and size.
Decabolic Creatine Ingredients and How The Work
We haven't been provided with a complete ingredient list.

What we do know is that the formula is primarily if not exclusively made up of the 10 different kinds of creaine, including:
Di-Creatine Malate which is very bio-available.
Creatine Monohydrate, the most commonly used creatine.
Creatine Ethyl Ester which has a longer half-life so stays in your system longer than other kinds.
Creatine Alpha-Ketoglutarate which improves delivery directly to the muscles.
Di-Creatine Orotate which helps make more creatine available to boost intracellular glycogen stores.
Magnesium Creatine Chelate which is creatine chemically bonded to magnesium which allows more to be delivered directly to the muscles without waste or loss.
Creatine Citrate which adds a citric acid molecule to hep produce aerobic energy within the cell.
Tri-Creatine Malate which is monohydrate bound to malic acid.

This increases the efficiency of the energy release.
Creatine Anhydrous which removes the water molecule for improved potency.
The standard dose is 1 scoop of Decabolic Creatine mixed with water.

During the 4 day loading phase, take 1 scoop 4 times a day, spread throughout.

After that, take one scoop daily to maintain sufficient creatine levels.
Decabolic Creatine Pros and Cons
Advantages of Decabolic Creatine
A tub includes 45 servings so you may be able to make it last longer than a month after the initial loading phase.
There are lots and lots of positive Decabolic Creatine reviews on Amazon.com
Disadvantages of Decabolic Creatine
There's suspicion that most of the positive reviews on Amazon are fake (ie paid for by the manufacturer.) This happens pretty often. A company will flood their Amazon listing with positive reviews that they pay people to post, making a product appear much more popular than it actually is.
Most of the scientific research on creatine involves one kind – creatine monohydrate.
Where to Buy
You can purchase Decabolic Creatine through the Nutracell website or a few other online retailers like Amazon.

The price for the 45 serving tub is about $55. They tout a guarantee, but it's not an actual guarantee that involves money.It's just a promise that Decabolic Creatine is good stuff.
Conclusion
Creatine is one of the best ways to push your workouts to the next level and gain some real strength and size. Decabolic Creatineprovides creatine to be sure, but it's not clear there's anything to particularly recommend this combination of creatines.

It's simply guesswork that if one is good, ten must be better.

Ultimately though, I just don't see Decabolic Creatine as worth the money.
There are plenty of creatine based supplements that give you more of it or at least work in concert with other ingredients that contribute to the best possible pre workout routine or post workout recovery possible.
Have You Used Decabolic Creatine?

Leave Your Review Below!
Top 3 CreatineAffiliate Disclosure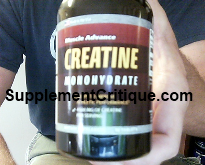 Muscle Advance creatine is probably the most effective creatine product we have come across.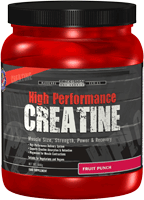 Body Fortress high performance creatine is another highly rated creatine supplement used by many of our users.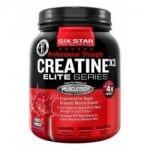 Creatine X3 is often taken as a post workout creatine that helps repair broken muscle tissue.
User Reviews

5.0 out of 5 Stars (1 Reviews)
Have you used this supplement?
DECABOLIC CREATINE
By
D.A.LE MAR

,
Mar 13, 2018
I used this product for over a year. I continue to us it. It has boosted my output. I have no water retention. It is good to mix in with a 1/2 pint milkshake.

Was this review helpful to you?
4 out of 5 people found this review helpful.
---
Ask A Question
User Questions and Answers
---

How much is this product in rand? -Thabo

It looks like it's only sold on Amazon at this point. You'd have to check with them about where they ship to and how much the price is in your country.- Rob
Was this question helpful to you?
1 out of 2 people found this question helpful.
ASK A NEW QUESTION