Enzyte Review – Is It The One For You?
By:
Rob Miller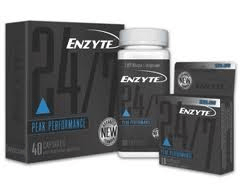 1. Enzyte Overview
You might recall the Enzyte commercial of 'Smiling Bob'.

While the producers make Bob look like some serial killer, rest assured he's just happy he's finally found a treatment for his pesky erectile dysfunction.
Check it out…
Oh Bob, you and your infectious smile have inspired millions of men to try Enzyte, the all-natural, fast-acting sex pill for guys.
Enzyte probably enjoys more name recognition than any other male enhancement supplement out there.

However, this might not necessarily be a good thing.
Its checkered past includes television commercials featuring made up "facts," auto-billing scams that required guys to sign notarized statements attesting to the fact that they have small penises if they wanted to cancel payment (ouch!), as well as the CEO and his mom being convicted of multiple counts of fraud and money laundering.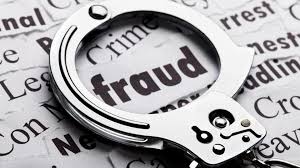 But this is America, and Enzytelives on.
After the legal troubles took hold, a new company called Vianda acquired the brand, and successfully brought Enzyte into a new era.

They changed the name to Enzyte 24/7, but the formula is nearly the same.

They've also backed off on the claims that Enzyte can make your penis bigger.

And now they sell it as a daily supplement to improve your sexual readiness and performance.

We'll dig into this super-famous brand (it even has it's own Wiki page!), and you'll learn everything you need to know about the product and if it's the right one for you and your ED needs.
2. What is Enzyte?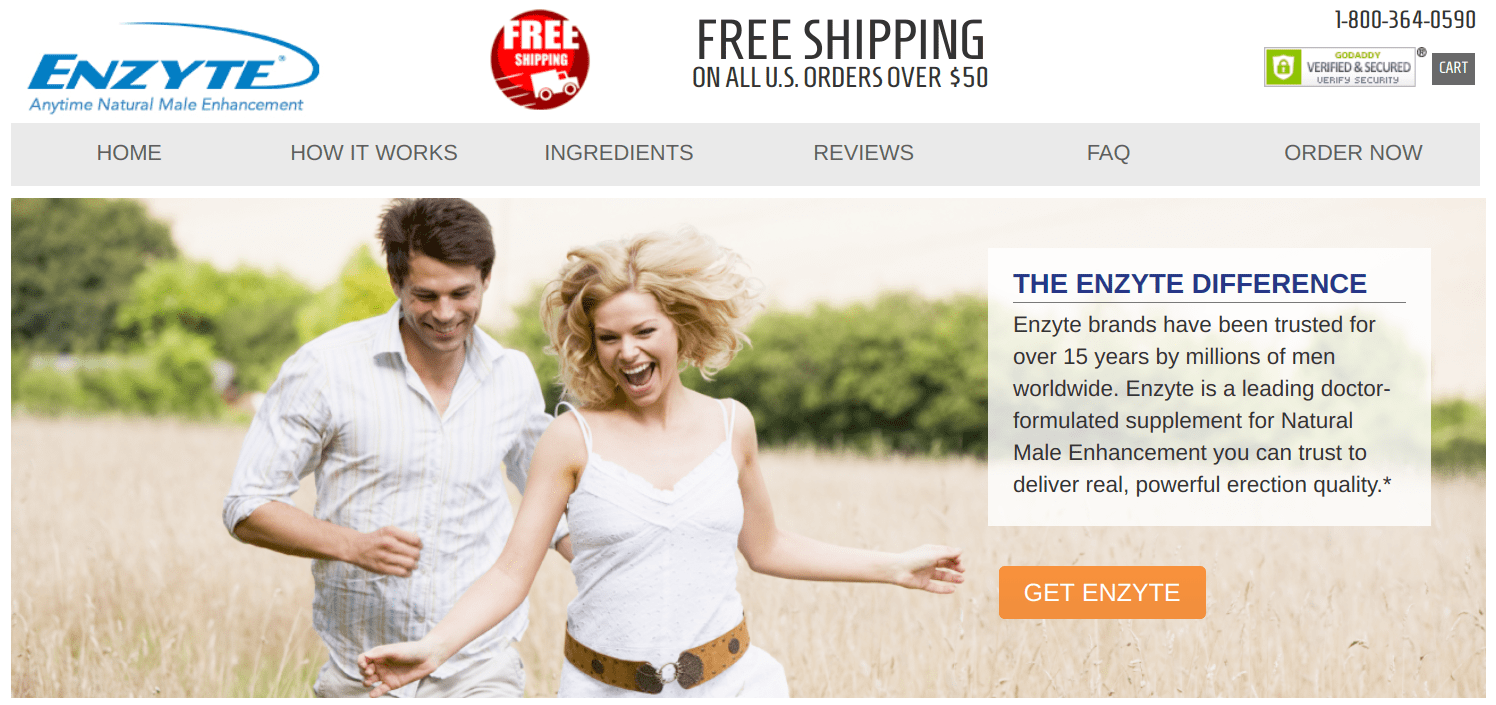 Well, the name might sound as familiar as Viagra or Cialis, but the products are night-and-day different.
Viagra, for instance, contains only one active ingredient: the highly-coveted 'Sildenafil.' While Cialis has one active ingredient called 'Tadalafil.' Both require a doctor prescription.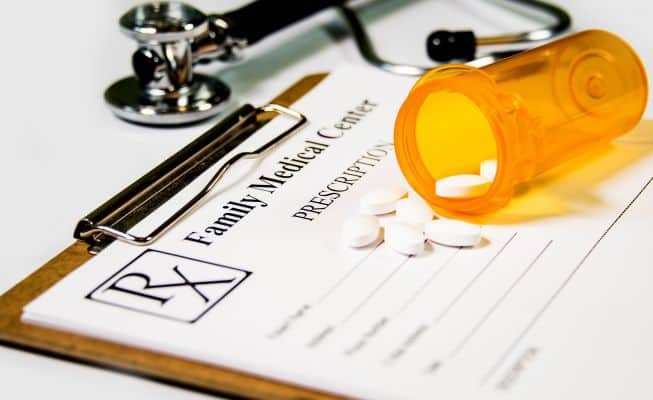 Then you've got male sex enhancers like Enzyte, which are not classified as a 'medication' and are not a 'drug.' This means you don't need a prescription for it, which is great news.

I mean, don't you need a good solid erection asap?
RELATED:Best ED Pills Non Prescription
It gets better.

Enzyte contains many all-natural ingredients, which also appeals to lots of men.

But for others, ED supplements like Enzyte are a turnoff as they don't pack the same punch or potency as the prescription medications like Viagra. Is this true for Enzyte?

Or are the ingredients in this product totally sufficient to bring your boners back?

Let's find out.
3. Enzyte Ingredients and How They Work
The Enzyte website lists all of the ingredients with a short description of how they help enhance sexual function.

The effectiveness of some of these ingredients are backed by scientific studies and are shown to actually be worth their weight.

Here's the full Enzyte ingredient profile: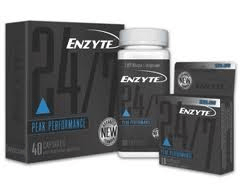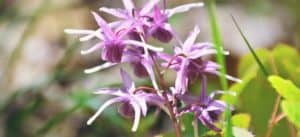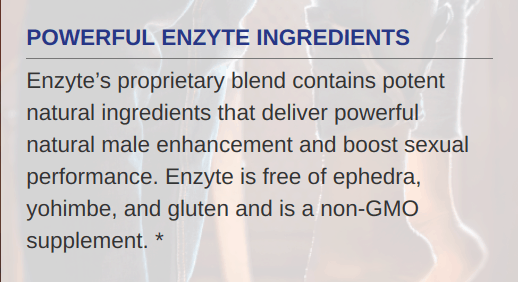 It's also worth mentioning that Enzyte does NOT contain Yohimbe, which is an ingredient found in many all-natural sex supplements, and is known to cause high blood pressure and other nasty side effects.
And for the hippies out there (no offense), these far-out sex pills are a "non-GMO" supplement. 😉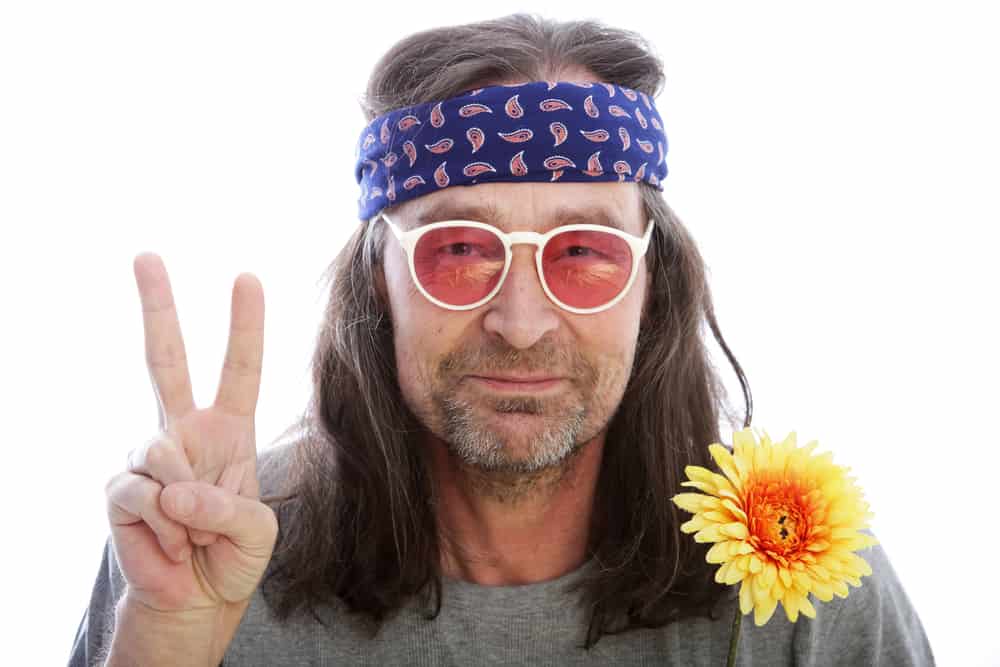 RELATED:For Hims Review
4. Enzyte Side Effects
Does this sex supplement cause side effects?

Well, it depends on who you ask.
For instance, the product's website claims that it's smooth sailing.

Because Enzyte is "drug-free" it is "considered to be safe for on-going use without likelihood of side-effects."

But this isn't my first rodeo, and this isn't my first time researching these ingredients.
I know that users of Enzyte do sometimes experience side effects, which include everything up to and including:
Chest pain
increased heart rate
high or low blood pressure
headache
loss of appetite
diarrhea
face flushing
and the like
Once-upon-a-time back in the day, Enzyte contained the potentially dangerous ingredient Yohimbe in the original formula.

But over the years the company wizened up and ditched that ingredient for a cleaner and safer product all-around.
5. Enzyte User Reviews
The product gets fairly poor marks.

By no means is it a standout 'must-have' for most users.
On Amazon.com, Enzyte weighs in at 3.3 stars…
The product supposedly turned one guy into a beast.

Don't worry, I'm sure he's speaking figuratively here…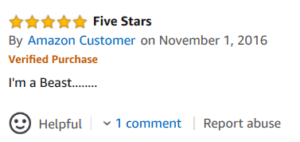 Another guy continues to use the product as it makes his erections "feel more full and finishing feels more intense and more explosive."

The three-star guys complain of the low-potency of this erection pill.

It makes me wonder if these dudes previously used a more 'potent' product that contained Yohimbe.

If so, I can definitely see how Enzyte might seem like child's play in comparison.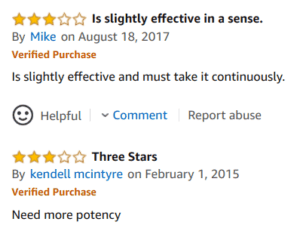 Other men just straight up hate the product…
And finally, this last review completely confirms my suspicions about the lack of Yohimbe in the product…

As you can see, the reviews are all over the map.

But this is to be expected, as certain ingredients effect people differently.

Unfortunately, there isn't a magic pill that rains boners across the land. But this is probably for the best.

Could you imagine how dangerous that would be?
Here's a guy who says the product just doesn't work…
He says it's a decent formula, but ultimately gives it a thumbs down because there's "very little active alkaloids of the herbs in the product."
BUT… I'd take this review with a grain of salt, as it seems like he's just trying to sell the Vigor-Ex product at the end of the vid.

You really have to watch out for these types of sneaky advertisements when looking for honest user reviews.
RELATED:Female Viagra Pills Review
6. Enzyte Pros and Cons
In order to come to a reasoned conclusion about which supplement to choose, it's a good idea to list the pros and cons of each one that you're considering.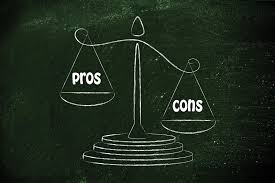 Advantages of Enzyte
The Enzyte website is informative and not given to too much hype.
There is a money-back guarantee.
The ingredients are all-natural.
There is plenty of information to be found about Enzyte and the company that makes it.
It's widely available.
It's relatively safe to use.

Disadvantages of Enzyte
The money-back guarantee only applies to unopened packages so you can't really try it risk free.
It does not contain L-Arginine.
Its legal troubles may cause some trust concerns.
Though the product is well-known, most Enzyte reviews aren't particularly positive.
It's a bit on the pricey side for male sex pills.
Enzyte FAQ's
7. Will Enzyte make me bigger?
Nope.

This sex pill will not increase the size of your penis.

In fact, even the makers of the product are up-front about this…

You might seem bigger when you have an erection, but that's just because your penis will be engorged with blood.

But trust me, it'll fade away like a good dream.

Like they say, no pill makes your penis bigger… andhere's why.
8. How do I take it?
According to the website, Enzyte is "taken once a day, just like a vitamin. Simply adding Enzyte to your daily routine can give you a lifetime of the strongest, most powerful erections imaginable." You don't say.
The whole idea is that this daily supplement is supposed to keep you prepared for the 'Dirty McNasty' at the drop of a hat, 24 hours a day, 7 days a week.
9. Where can I buy it?
One good thing about Enzyte is that you can buy it in local stores like CVS, Walgreens, Vitamin Shoppe, and GNC.

It is, of course, also available online through the Enzyte website and a few other online retailers like Amazon.com.
If you're looking to buy this product, you should have no trouble finding it.
10. How much does it cost?
The product costs about $45 for a one-month supply.Of course, the more you buy the more you save.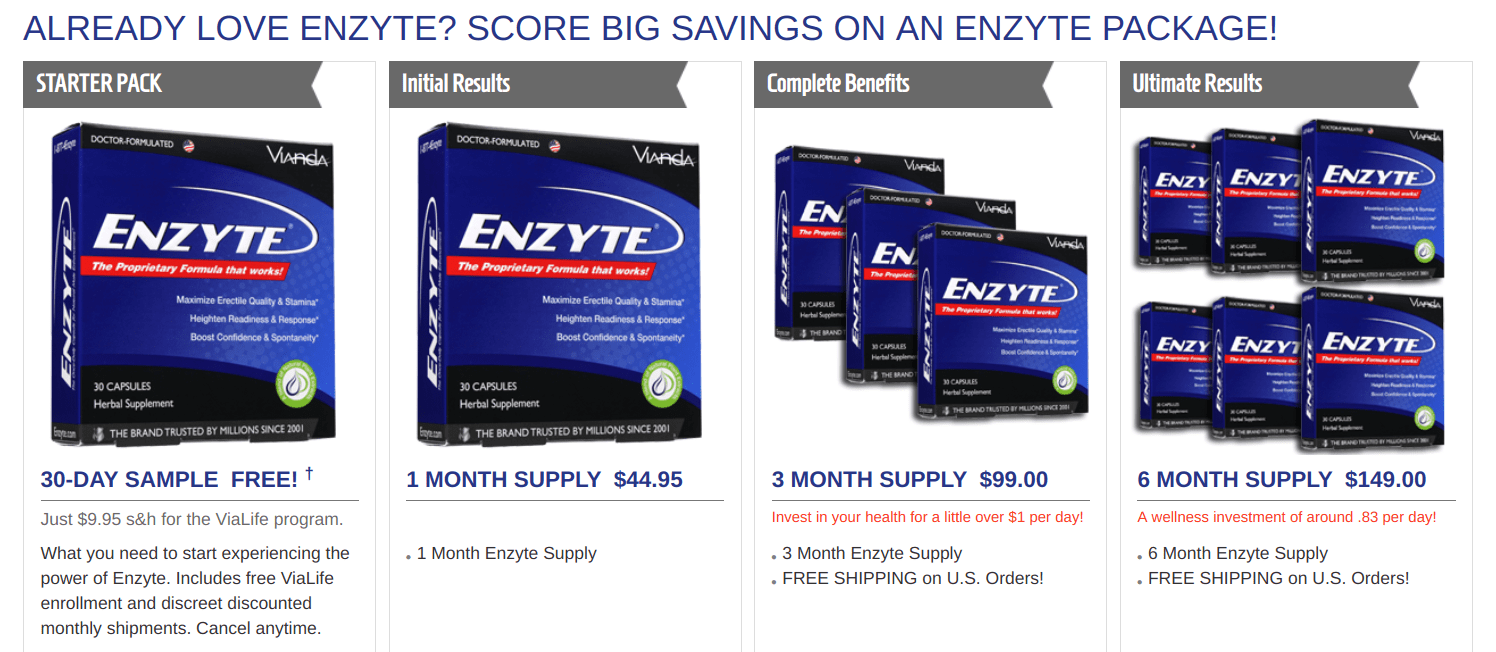 11. What's with the Free Trial?
Nothing in life is free my friends, regardless of how bloody good-looking the models are promoting the offer.

Just read the fine print, which says…
"† Free sample packs require $9.95 for shipping and handling and include enrollment in ViaLife Rewards which provides valuable savings, convenience, and special new product offers. Approximately one week before your current cycle runs out we will begin shipping you regular monthly 30-day cycles of your supplements.Your 30-day cycles will be delivered automatically and we will charge your card a reduced ViaLife price of $39.95 within one business day of shipping."
In other words, you'll get some free product to try for a small shipping fee, and then you're automatically put on their auto-shipping / auto-billing monthly cycles.Ouch.
But have no fear, I wrote an article on exactly how to cancel a supplement 'free trial'.
12. Is there a guarantee?
Enzyte does offer a guarantee (sorta).

But their Return Policy page is short and sweet… a little too short and sweet.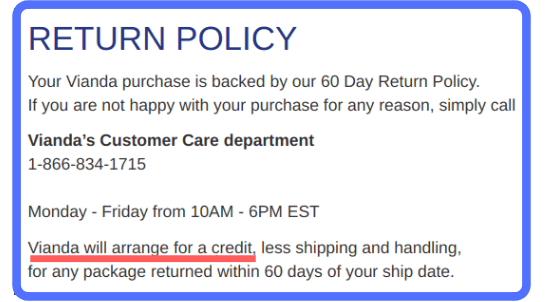 Now what exactly does "arrange for a credit" mean? Do they credit you with your money back?

Or do they credit you with more crappy products?

Or perhaps some free tickets to your local putt-putt?

They really don't say, which is quite concerning.
13. How fast does it work?
Since this is a daily-dose supplement, once it's in your system you should notice near-immediate erections when you're aroused.

Yup, that's 'round the clock boner-benefits as far as you're concerned.
14. Is it safe?
Generally speaking, this product is definitely on the 'safe-end' as far as male sex supplements go.

It no longer contains Yohimbe, which makes it all-the-more safe.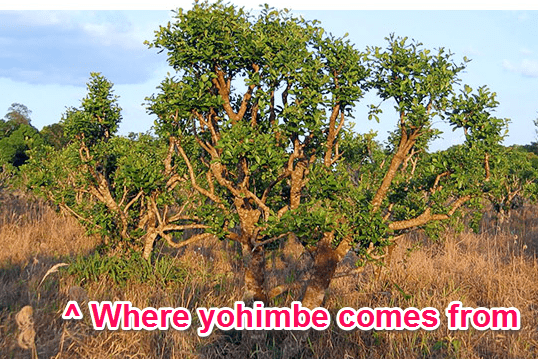 With that said, there are minor side-effects that users could experience, as previously discussed.
15. Does it increase blood pressure?
This product should not increase your blood pressure to unmanageable levels, as again, it no longer contains the ingredient Yohimbe.

However, if you notice a slight increase in blood pressure, it's likely due to the Korean red ginseng in the formula.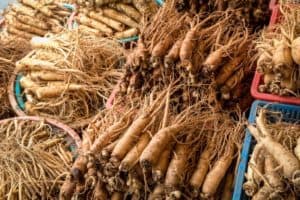 16. Is it FDA Approved?
Well, according to the Enzyte website, "The FDA categorizes products like Enzyte as 'dietary supplements' and while they do regulate dietary supplements, they do not approve these products as they do with medicines."
So the answer to this is 'NOPE'.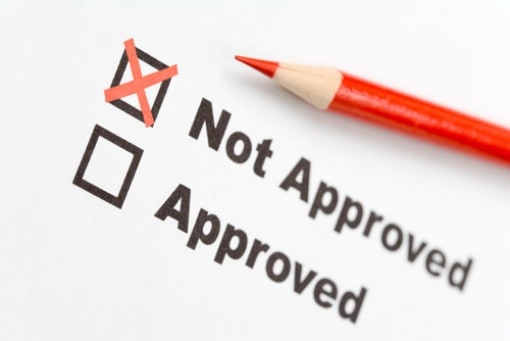 17. Can I take it with Alcohol?
Although none of the ingredients seem to have any serious drug interactions with alcohol, it's best to play it safe and stay sober while taking this supplement.
If you're looking for a fast-acting male enhancement supplement that you can take with alcohol, have a look at this review.
18. Enzyte vs. Extenze
A lot of guys are curious about the difference between these two heavy-hitters.

So I'll quickly highlight the main differences here.

When I first tried Extenze, I'm 100% certain it was the Yohimbe that had me doubled over queazy and light-headed.

Damn you Yohimbe!
But since then, Extenze really cleaned up their act with a new-and-improved formula that I experienced AMAZING results from taking.
They call it Extenze Plus.
Extenze Plus did away with the tablet, and transformed it into a gelcap.

The gelcap allows for slow, time-release of the ingredients, which greatly reduces the side effects… especially of the Yohimbe.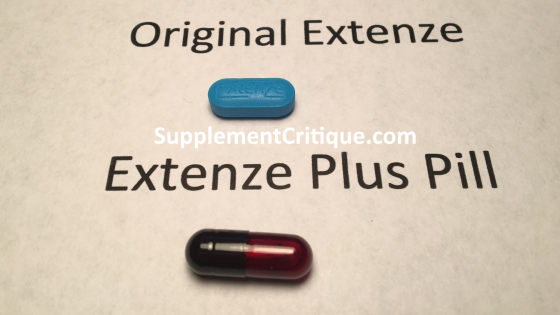 There are a few other minor differences in the Enzyte vs. Extenze formulas.

But the one that really stands out is the L-Arginine.

Enzyte does not have it, but Extenze Plus does.
This ingredient works great as a vasodilator, relaxing your blood vessels to really promote blood flow to your penis (Source / Source).

I was really hoping that Enzyte contained this.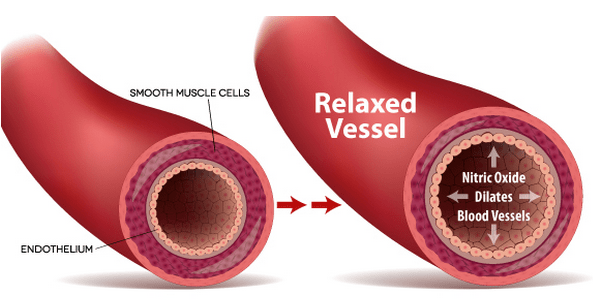 Two other semi-effective (get it?) ingredients that are found in Extenze are the Tribulus terrestris and Damiana.
Here is the full Extenze Plus ingredient profile: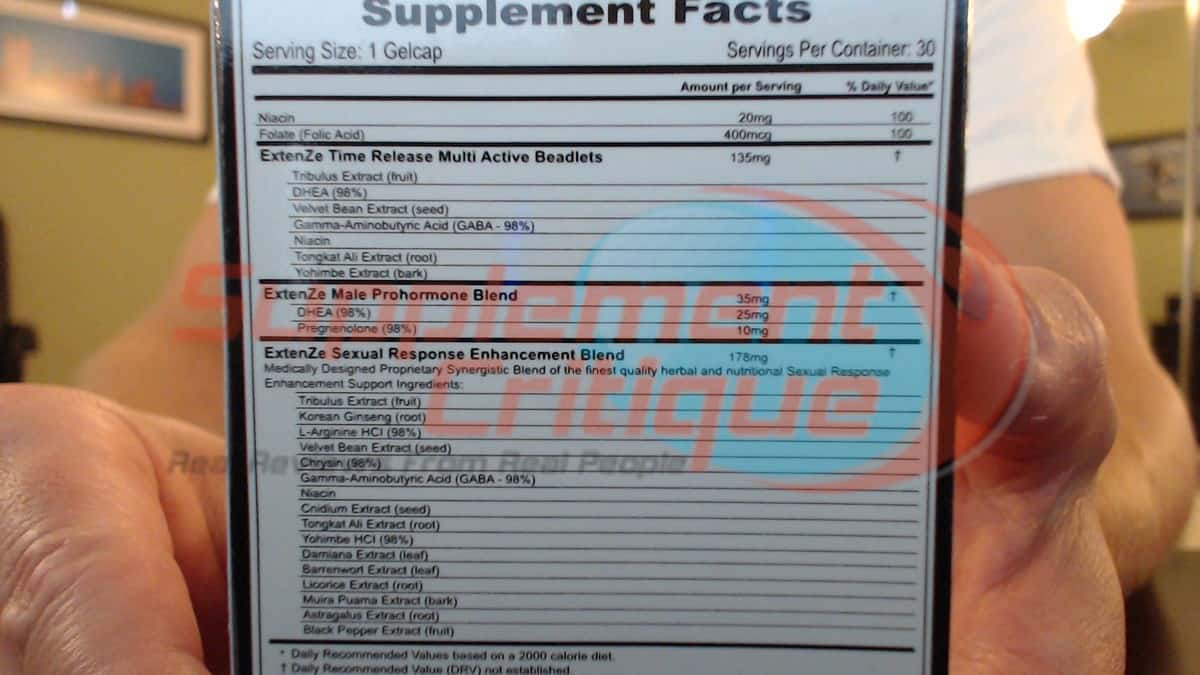 To sum up the ingredients, Extenze Plus is way more powerful and overall better than Enzyte.
Also, Extenze offers a true, 60-day 100% money-back guarantee, where Enzyte is shady about their "credit" guarantee.
But when it comes to price… Extenze is $15 dollars more expensive than Enzyte, at $59.95 for a one-month supply.
19. Recommendation
There's definitely no lack of information available about Enzyte.You can read all the stories about the false promises, shady business practices, and eventual legal action taken against the company and its founder, Steve Warshack.
I don't like the idea that they offer a 'free trial', only to have you hooked on the recurring shipments and billing at the end of the trial.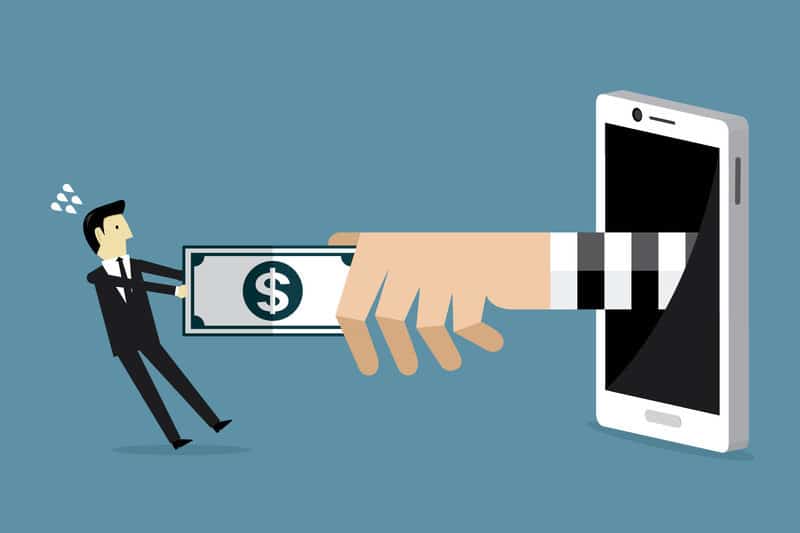 The reviews leave A LOT to be desired, and the price really isn't all that great, and the 'guarantee' is garbage.
Perhaps the only good thing about this male supplement is that the all-natural ingredients (and no Yohimbe) shouldn't leave you with nasty side effects like some other sex pills.
In the end, what we care about is whether or not Enzyte works.

In our opinion, there's really nothing special about the formula, and there are much better products out there if you suffer with ED.
Have You Used Enzyte?

If So, Leave Your Review in the Comments Below!
Top 3 Male EnhancementAffiliate Disclosure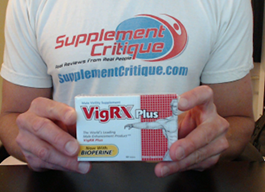 Out of the 100+ male enhancement products Ive tried, Vigrx Plus was the best.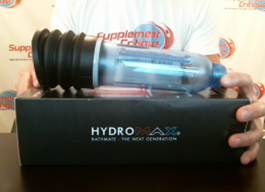 The Bathmate is a proven water-based vacuum pump that can help dramatically increase your size.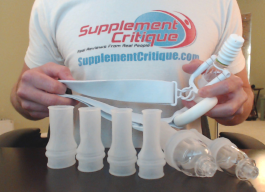 Phallosan Forte is a GREAT option for those looking to grow both length AND girth, permanently.
Honorable Mention/Inexpensive Alternative:Magnum Rings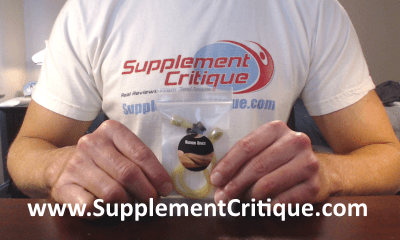 Magnum Rings are a VERY affordable option to getting both girth and length gains, at a fraction of the price of the Bathmate or Phallosan Forte.
Click Here to see our full Magnum Rings review.
4 Star User Reviews

1.0 out of 5 Stars (2 Reviews)
Have you used this supplement?
There Are no 4 Star User Reviews
Want To REALLY Get Bigger?

Click Here To See Products That WORK!
Ask A Question
User Questions and Answers
---

How long does it take to start working? -Jimmy

Generally speaking the best results are seen within a few weeks.- Rob
Was this question helpful to you?

ASK A NEW QUESTION