Eureka! Intensified Focus Review – A Real Boost?
By:
Rob Miller
Fact Checked On: 12-3-2013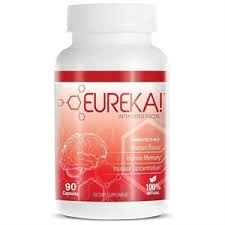 Eureka!

Intensified Focus Overview
Calling itself "Study Pills for the Achiever" Eureka!

Intensified Focus is a brain boosting supplement designed to work for anyone who wants to gain an edge or reach their peak mental performance.

Review after review shows a parade of satisfied users, so we thought Eureka!

Intensified Focus was definitely worth a closer look.
The FeelEureka website is very informative and comprehensive in that it provides complete product and manufacturer information as well as a FAQ section addressing any questions you may be left with.

So lets dive right in.
What is Eureka!

Intensified Focus?
Eureka!

Intensified Focus belongs to a category of supplement called Nootropics.

These are designed to improve your cognitive abilities and mental functions like memory, decision-making, and attention.

Sometimes these are referred to as ADD/ADHD alternatives, but this may be more of a marketing distinction than an actual one. The bottom line is that Eureka!

Intensified Focus,and supplements like it, claim to help you feel awake and alert while you're able to focus, stay on task, and organize your thoughts and the information you take in.
Eureka!

Intensified Focus Ingredients and How They Work
Eureka!

Intensified Focus, being an all natural supplement, uses natural alternatives to achieve its desired effect.

The formula is pretty similar to the other nootropics we've looked at.

There's:
Ginkgo Biloba which improves blood flow to the brain which improves memory and focus.
Choline Bitartate which helps preserve brain cells for better clarity and focus.
B12 Compound which is improves mood and altertness.
L-Arginine which improves circulation, thereby enhancing cognitive performance.
DL Phenylalanine which has been shown to decrease age-related mental decline as well as improve thinking skills in people of all ages.
L-Glutathione which is an antioxidant that works on the building blocks of vital neurotransmitters for better mood and well-being.
L-Glycine which has been shown to improve memory retention.
The recommended dose is 2 Eureka!

Intensified Focus capsules each morning on an empty stomach.

You should begin to feel more alert and focused in about 30 minutes, and the effects last up to 6 to 8 hours.
Eureka!

Intensified Focus Pros and Cons
Advantages of Eureka!

Intensified Focus
It contains natural ingredients.

There are no known side effects.

Eureka!

Intensified Focus reviews are overwhelmingly positive.

There is a 90 day money back guarantee.
Disadvantages of Eureka!

Intensified Focus
It is more expensive than some other similar brands.

There is some question regarding the authenticity of many of the Eureka!

Intensified Focus reviews on Amazon.

There is an abundance of positive reviews, and other customers have pointed out signs that the reviews may not be genuine.

There are no clinical studies cited.
Where to Buy
You can purchase Eureka!

Intensified Focus through the official website or through Amazon.

The price is pretty consistent over both platforms at $39.95 for one bottle.If you go with the website, you'll save a little if you buy multiple bottles, and you'll be covered under the 90 day guarantee.
Conclusion
The formula in Eureka!

Intensified Focus looks a little week when you compare it with some of the other products we've seen. Perhaps just as importantly, we kind of get the feel that this is just a way for someone to make money.

We'd recommend passing over Eureka!

Intensified Focus, in favor of something a little more likely to give you what you're looking for.
Have You Used Eureka! Intensified Focus?

Leave Your Review Below!
Top 3 NootropicsAffiliate Disclosure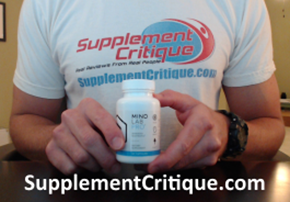 Mind Lab Pro is a VERY effective nootropic for focus, concentration, short / long term memory, and more.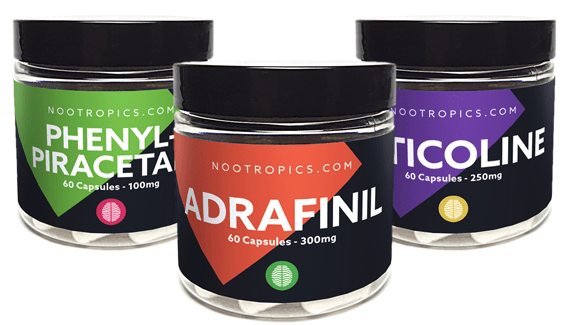 The Ultimate Nootropics Stack by Nootropics.com is one of the most effective stacks I've taken.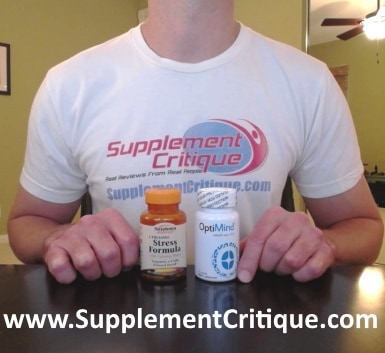 The combo of L-Theanine and Caffeine is a well known nootropic stack that really works.
Want To See What Supplements
Work Like Adderall?

Click Here To Find Out!
Ask A Question
User Questions and Answers
No Questions Have Been Answered For This Article.