GNC Total Lean Burn 60 Review
By:
Rob Miller
Fact Checked On: 1-28-2019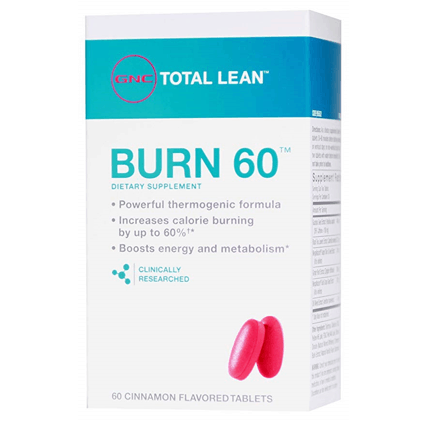 What Is GNC Total Lean Burn?
It's estimated that one in three Americans are obese, with this figure continually rising.
In this climate, the number of weight loss supplements on the market has risen. But there are several bogus pills for every legitimate fat-burning supplement.
Right now, the marketplace is dominated by a number of key players of which GNC is one.
But are GNC's supplements all their cracked up to be?
In this Total Lean Burn review, we'll first evaluate the ingredients in the supplement.

Then we'll look closely at the pros and cons, to determine whether it really can deliver what it says on the label!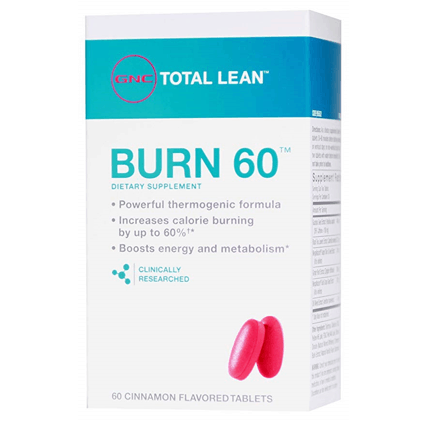 Now, this particular diet pill, GNC Total Lean Burn is delivered in white packaging which red tablets.

And we are sure the manufacturers have done this in order to give the product a medicinal feel and promote an allusion of efficacy.
According to GNC, Total Lean Burn is a safe and effective supplement.

It's designed to boost metabolism, torch calories and elevate energy levels.
It claims to do this through its clinically proven thermogenic formula which they claim can increase calorie burning by up to 60%!
Let's find out if that's true….
Who Should Use GNC Total Lean burn 60?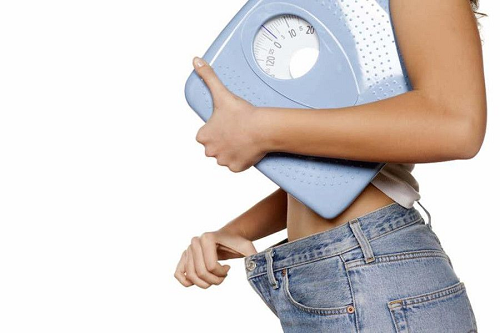 GNC Total Lean has been designed for those seeking to lose weight and burn fat.

It claims to work by using thermogenesis, which is basically the raising of the body's core temperature.
This means the body burns calories in order to try and bring down the temperature.
However, we are advised that the supplement should be taken alongside the healthy diet and exercise program included with the product.

This is to ensure that you do indeed achieve the "best results." So sitting on the couch is not going to cut it with this fat burner.
The website advises that users should take two tablets, 30 minutes to an hour before starting exercise on workout days.

On non-workout days, they should take two tablets with water before breakfast.
This supplement is not suitable to be taken prior to bedtime.

We assume, because of the high caffeine content.
Who makes Total Lean Burn 60?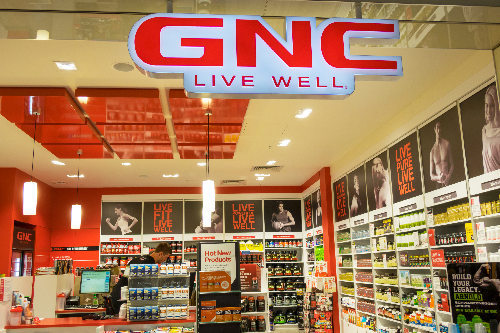 As you might have realised Total Lean Burn is an own brand product of infamous supplement company GNC.
GNC is located in Pittsburgh, PA (US) and is considered to be a leading global retailer, specializing in health, wellness and performance products.
These include weight loss and performance supplements and vitamins.
GNC is a well-trusted brand with many loyal customers and successful products, including GNC Lean Shake Burn.
What Are the Ingredients in GNC Total Lean Burn?
There are just seven core ingredients in this supplement with a low overall dose of fat burning extracts.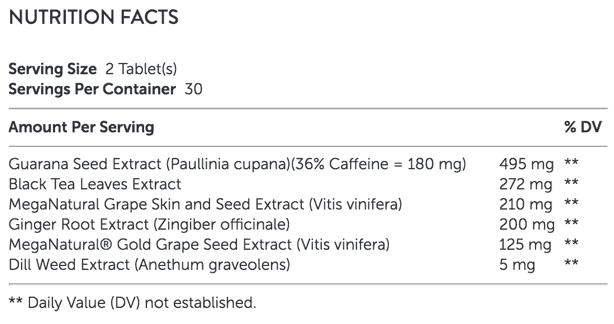 Therefore, it very much fits into the budget end of the fat-burning market, something that is a little at odds with their pharmaceutical type design.
Now, it is the formula that is the key part of any supplement…
And, if the formula is weak or ineffective, then the whole exercise of buying a fat burner can be a waste of your time and money.

The only way to know for certain is to investigate the ingredients list in detail whilst not always take claims at face value.
In this section, we look closely at each ingredient to determine its true benefits, if any, for fat burning.
Guarana Seed Extract 495 mg (180 mg caffeine)
This is a plant native to Brazil and the Amazon Basin.

It is a climbing plant and its fruit is considered beneficial.

This ingredient is rich in antioxidants and can help improve focus and reduce fatigue.
There is some evidence to suggest guarana seed extract may help achieve weight loss by inhibiting fat cell production.
This is due to the caffeine and stimulant content in the fruit, which helps boost metabolism and achieve thermogenesis.
Unfortunately, this ingredient also has some potential side effects when consumed in such high doses.

With high doses of caffeine there is often potential for symptoms such as shaking, headaches, insomnia and an upset stomach.
Black Tea Leaves Extract 272 mg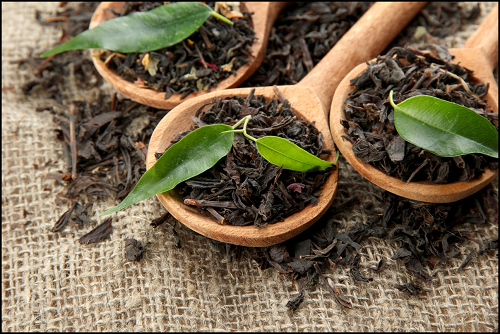 While green tea extract is considered the guru of weight-loss ingredients, black tea leaves extract is not known for the same benefits.
Black tea may work in a similar way to other high caffeine ingredients, by boosting metabolism and raising core body temperature.
That being said, the caffeine content of black tea is not as high as guarana.
MegaNatural Grape Skin and Seed Extract 210 mg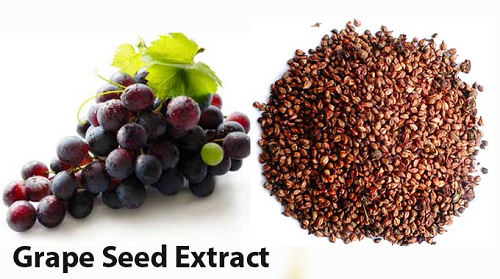 This ingredient seems to be increasingly used in health and weight loss supplements.
It has antioxidant properties, which means that at the very least this extract will promote wellbeing.

But there is not much evidence to suggest it has any fat burning power.
The same is true for MegaNatural Gold Grape Extract, which is listed separately on the label.
Ginger Root Extract 200 mg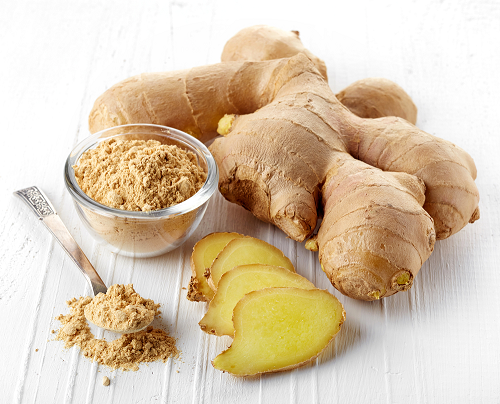 Ginger has several health benefits, including the reduction of inflammation and boosting of the immune system.

This may be useful if you engage in intense exercise.
Whilst this certainly isn't the worst ingredient we've ever seen we would have to question the purpose of including it.

We don't see any specific benefits when it comes to appetite suppression or metabolism boosting with this one.
Dill Weed Extract 5 mg
Dill weed can aid digestion and also act as a mood lifter, making it beneficial, both physically and mentally.
We actually like the inclusion of this ingredient as lowering stress and cortisol is proven to help reduce fat storage.

However, at a dose of just 5mg we think this ingredient is very unlikely to offer noticeable benefits.
Total Lean Burn Reviews
GNC's total Lean Burn has a large number of reviews on the company's website.

Some customers experienced significant weight loss results, although this appears to be in combination with the meal replacement and other ready to drink products.
The Amazon reviews for total lean burn are mixed.

Some users noticed an energy boost, but negative reviewers said they saw no results at all.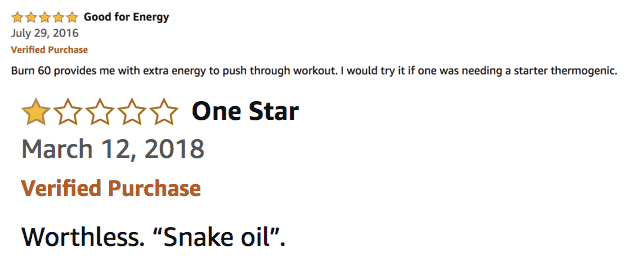 One customer even went as far as to refer to the product as 'snake oil'.
Where to Buy GNC Total Lean Burn
Like most GNC products, this supplement is available for purchase on GNC's own website, as well as Amazon and other sites.
Retailing at $19.00 for 60 capsules it lies at the lower end of the market in terms of cost.
Recommendation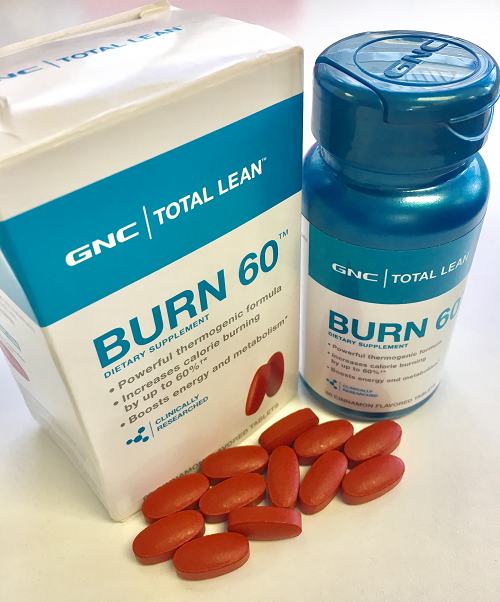 Sorry to say, but this isn't a supplement we would recommend.
While the price tag isn't as hefty as some others on the market, this is a false economy and very much reflected in the ingredients list.
The supplement is also stimulant-heavy which is certainly not a positive trend with dietary supplements.There are also numerous ingredients included that appear to have no tangible weight loss benefit whatsoever.
Furthermore, this supplement is also lacking proven ingredients, like green tea extract, cayenne pepper and Turmeric.

These sorts of ingredients consistently win out when it comes to customer feedback, so it's a great disappointment not to see them here.
Conclusion
GNC has a successful brand name.

However, in this instance, it seems to be using this awareness to capture every section of the weight loss market, without doing adequate studies or research. Simply put, this doesn't seem like one of their better products.
Whilst their mass market appeal seems to have paid dividends with their GNC Lean Shake meal replacement being quite popular on social media, we feel they have fallen short of creating an effective fat burner here.
Whilst feedback on their website looks broadly positive, it's worth noting that none of the reviews come with before and after pictures, and since they are not present on third party websites, we cannot account for the authenticity of the written testimonies.
All in all, we believe there are other products on the market which are more worthy of your money and have a better chance of giving you the fat burning results you may be seeking.
References:
https://www.ncbi.nlm.nih.gov/pmc/articles/PMC4386197/
https://www.ncbi.nlm.nih.gov/pmc/articles/PMC5490614/
https://www.ncbi.nlm.nih.gov/pubmed/19007524
https://www.ncbi.nlm.nih.gov/pmc/articles/PMC4882411/
https://www.ncbi.nlm.nih.gov/pmc/articles/PMC3665023/
https://www.ncbi.nlm.nih.gov/pmc/articles/PMC3249919/
Top 3 Female Fat BurnersAffiliate Disclosure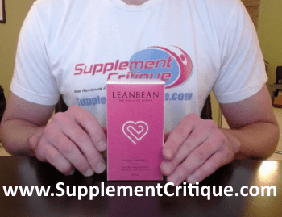 LeanBean Female Fat Burner is the BEST fat burner for women we've ever tested.

Read our review here.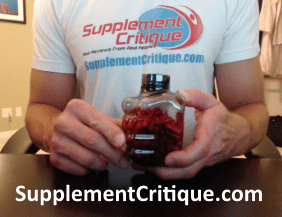 Instant Knockout is actually a new fat burning supplement I just came across, and got great results.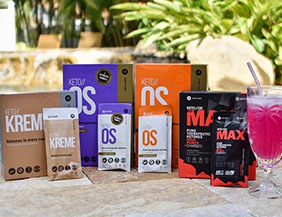 Biohacks your body into instant ketosis to burn fat instead of carbs.

Weight loss, energy, focus, anti-inflammatory, anti-aging.
Ask A Question
User Questions and Answers
No Questions Have Been Answered For This Article.