Contents
#1 LeanFire XT
#2: Zantrex-3 Fat Burner
#3: Cellucor Super HD
#4: Shred JYM
#5: Hydroxycut Pro Clinical
#6: HydroxyCut Black
#7: Lipo 6 Black Ultra Concentrate
#8: Fastin Diet Pills
#9: Beast Sports Nutrition's Amphetalean
#10: VPX Redline Xtreme
#11: BPI Sports Pro-HD
Recommendation / Conclusion
If you are on a fat loss diet and need a little bit of a boost, you might consider using one of the popular fat burner products on the market.
While there are a number of products that are marketed to help you lose weight, most fat burners are going to be slightly more powerful, often containing stimulatory ingredients to boost your metabolic rate, provide more energy, and ensure that you are combating the hunger that typically goes along with your diet plan.
Fat burners do not come side effect free however…
Note that most of them will put you at risk for anxiety, issues falling asleep (depending on how close to bed time you use them) and in very sensitive individuals, racing heart rates.
This is all due to the caffeine and other stimulatory ingredients they contain, so judge for yourself how your body is likely to react by thinking about how you typically respond to an intake of caffeine.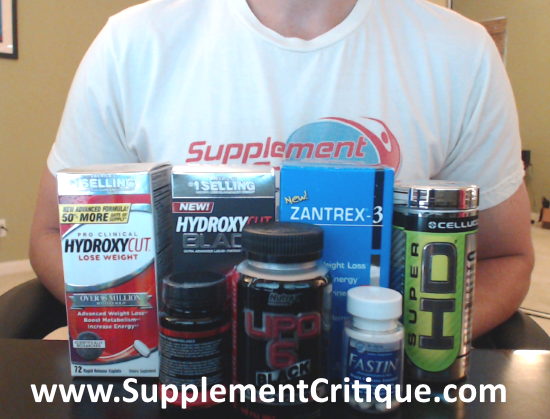 To help you go about selecting the best fat burner at GNC to use, we've narrowed it down to our top four options.

Let's look at the main products you may wish to consider.
Note: Click Here if you'd like to see the best weight loss pills at GNC. Believe it or not, there is a difference between "fat burners" and "weight loss".
Looking To

REALLY

Get Ripped?
Click Here to download my FREE "How To Get Ripped Quickly" eBook!!
#1 LeanFire XT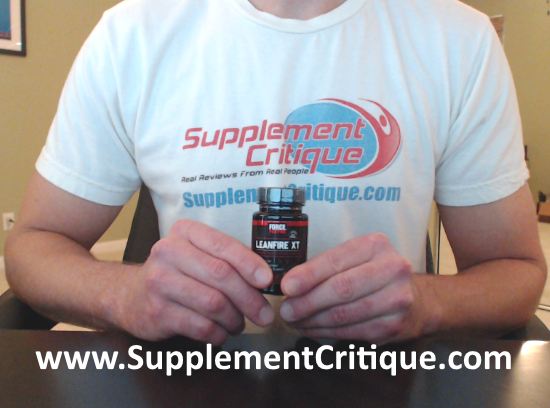 LeanFire XT actually recently popped up on my radar, and I actually got a chance to test it out personally.
Made by the guys over at Force Factor, LeanFire XT is an "advanced thermovigilance formula" that's comprised of ingredients that's broken up into 3 blends:
Fat Incineration Blend

Green Teat leaf extract
L-Carnitine
Cayenne Pepper
Bioperine

Metabolic Matrix Blend

L-Theanine
Caffeine
TeaCrine Theacrine

Pure Energy Complex

DMAE
Bitter Orange extract
Yohimbine HCL
Practically ALL of these ingredients have shown some promise when it comes to weight loss.
For example, Green tea leaf extract has been shown to increase fat oxidation at rest and during exercise. [1]
L-Carnitine, another key ingredient in Lean Fire XT, had a study that concluded that carnitine consumption had a significant effect on overall body mass and weight. [2]
In yet another study, habitual caffeine consumption (when combined with green tea) was linked to a reduction in weight overweight and moderately-obese subjects. [3]
I'm not going to go into a detailed discussion of the ingredients in this article, but you can learn more about it in my full review here.
The one downside to LeanFire XT is that it is VERY stimulant heavy.
You got 150 mg of caffeine, and unknown quantities of Yohimbe, Bitter Orange, Green Tea Leaf extract, and Theacrine, all of which are potent stimulants on their own.
There are some significant downsides associated with the use of yohimbe, and they shouldn't be taken lightly.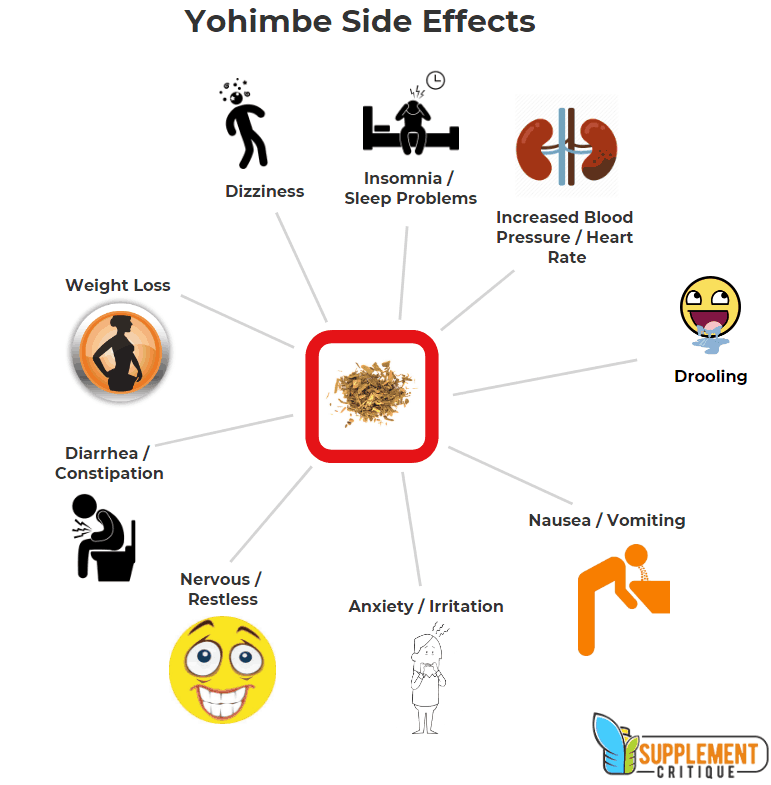 Related Article: 11 BEST Female Fat Burners
It's suggested on the label that you only take 1 capsule on an empty stomach to assess your tolerance, and I HIGHLY suggest you follow that warning.
In my personal experience, 1 capsule was enough to kick my workout into high gear.
And 2 capsules gave me one of the most intense workouts in recent memory.
You can find LeanFire XT at GNC for as much as $70 for a 60 capsule bottle, placing it in the mid range as far as pricing is concerned.

#2: Zantrex-3 Fat Burner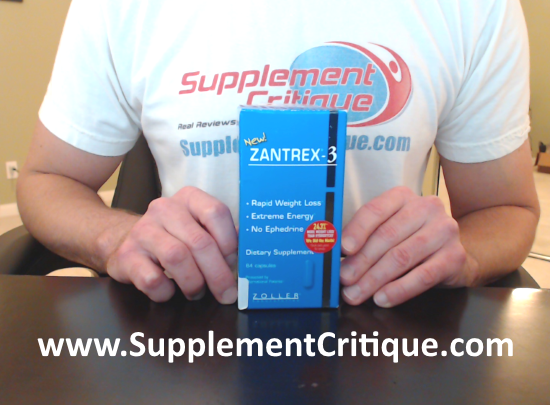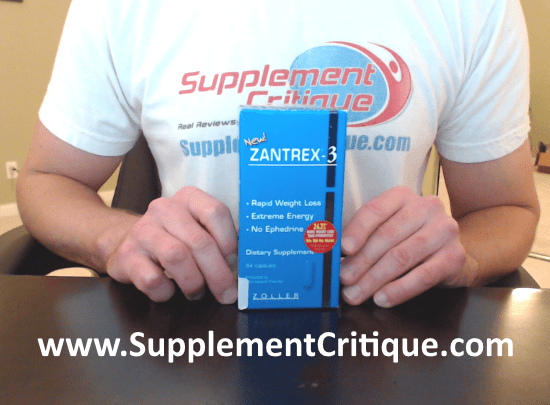 The first of the fat burners to consider is the Zantrex-3 Fat Burner.This fat burner is going to work by stimulating the rate of lipolysis that is taking place in your body, which is the burning of body fat stores as a fuel source.
The faster this moves along, the leaner you are going to get.
In addition to that, it's also going to help to significantly boost your energy level so that you are more active during the day, boosting your overall calorie burn.
This product contains a blend of different herbs and ingredients including Citrus extract, Guarana extract, coffee bean extract, kola seed extract, green tea extract, kelp, fennel seed, and alpha lipoic acid.
Related Article: 5 Best Weight Loss Supplements At GNC
Coffee bean and green tea are both powerful thermogenic agents in the body and will boost your overall metabolic response. [4]
In addition to that, you'll also see powerful appetite suppression and stimulatory effects from using Guarana extract, making it much easier to follow your fat loss diet protocol. [5]
This product is more natural than some other belly fat burners, so while there will still be a risk of some side effects, that risk is a lot lower than it otherwise would be.

GNC sells this product for $39.99, which will provide you with a dose of 56 capsules.
#3: Cellucor Super HD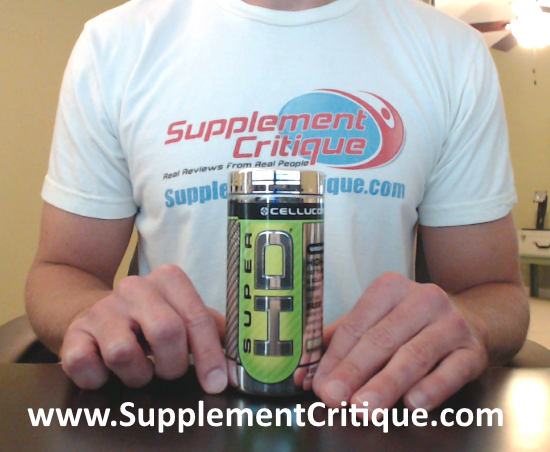 Another one of the best thermogenic fat burners at GNC is Cellucor Super HD.
Cellucor is actually a very popular brand that sells a wide variety of supplements, including a a pre workout called C4, a testosterone booster called P6, and a post workout supplement called Alpha Amino.
Cellucor Super HD is another fat burner that's broken up into blends, which include:
Nootropic and CNS Support blend
Thermosculpting blend

Capsimax
Rhodiola Rosea
Yohimbe
IFAS503

B Vitamin Blend

Niacinamide
Vitamin B6
Vitamin B12
As you're probably already aware, the weight loss effects of caffeine have been well documented.
One study that involved over 2,000 subjects noted caffeine intake as being crucial to successful weight loss maintenance. [6]
Capsimax, which is a trademarked version of capsicum, has numerous anti-inflammatory, antioxidant, and anticancer effects. [7]
How this is related to weight loss is unclear, but beneficial nonetheless.
Again, I'm not going to go into too much detail about what these ingredients do in this article, but if you'd like to learn more you can read more in my official Super HD review here.
The nice thing about Cellucor Super HD is that it seems to double as both a potent fat burner AND a pre workout supplement.
When I personally tested it, I would pop a couple of capsules about 45 minutes before my workout and be ready to go by the time I got to the gym.
I actually lost about 6 lbs. after taking it for 2 weeks, which is pretty good considering I didn't change up my diet or exercise routines.
You can find Super HD available at GNC for about $30 for a 60 capsule bottle, putting in the mid range as far as pricing goes.

#4: Shred JYM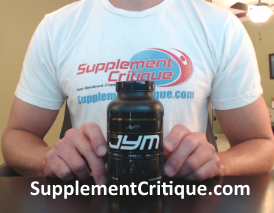 Shred JYM is what's known as a "thermogenic fat burner", a fancy way of saying that it's premise is to burn fat by increasing metabolism. It uses a combination of ingredients like Acetyl-L Carnitine, Green Tea Extract, Caffeine, and L-Tyrosine to help enhance fat loss and curb hunger.
One of it's key ingredients is called Capsimax, which is made from the natural extract found in chili peppers. Also known as Capsicum, the ingredient has actually been shown likely effective at helping with pain from rheumatoid arthritis, osteoarthritis, psoriasis, shingles, and nerve pain.
However, the real reason for its addition to Shred JYM is it's fat burning properties.
In a clinical study involving 80 adults, Capsicum was shown to help dramatically with abdominal fat loss.
In any event, I can personally attest to Shred JYM's effectiveness. In my personal test, I noted several benefits, including:
Decreased appetite
Increased energy
Slight increase in focus and concentration
The only downside I noted was a little bit of insomnia if I took it too late in the day. You can find Shred JYM for sale in your local GNC for around $24, making it one of the more affordable fat burners sold at GNC.
Read more about my personal results in my comprehensive review here.

#5: Hydroxycut Pro Clinical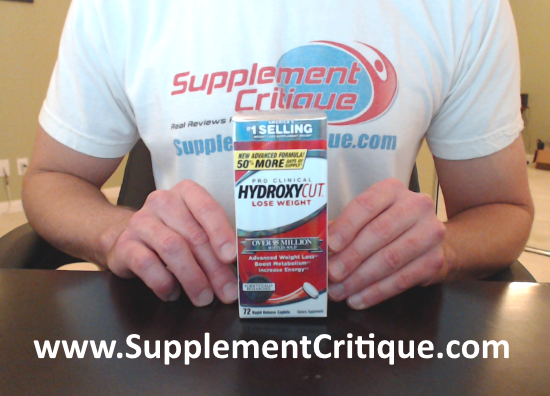 If you've been searching for fat burners at GNC for any length of time, you've probably come across the term Hydroxycut.
Hydroxycut has been around since I was in middle school, and I've personally tested many of their supplements.
Back in the day, Hydroxycut used to contain Ephedrine, which worked GREAT.
However, in 2004 the FDA banned the sale of supplements containing ephedrine, and as a result the original Hydroxycut was pulled off the shelves. [8]
You can actually still get Ephedrine, but it's not as easy as it once was. (I'll get an article up explaining how at some point)
In an effort to bring back the fat burning power of the original, they came out with the "new and improved" Hydroxycut Pro Clinical.
After using both the original AND Pro Clinical versions, I can tell you from experience that this new formula may be new, BUT it's certainly not improved.
According to the label, it contains:
Weight loss Plus Matrix

Robusta coffee extract
Papaya
Blackberry
Saffron extract

Hydroxyboost

Caffeine (200 mg per serving)
Maqui
Amla extract
I have to be honest, many of these ingredients left me scratching my head when I first saw them.
Apart from caffeine and coffee extract, I had never seen any of them in any fat burners or weight loss pills.
I did a little research, and found that Maqui is a berry that has been used to help with weight loss, diabetes, heart disease, and fatigue. (Source)
Amla extract, which is also sometimes known as Indian Gooseberry, is used to help with a variety of conditions.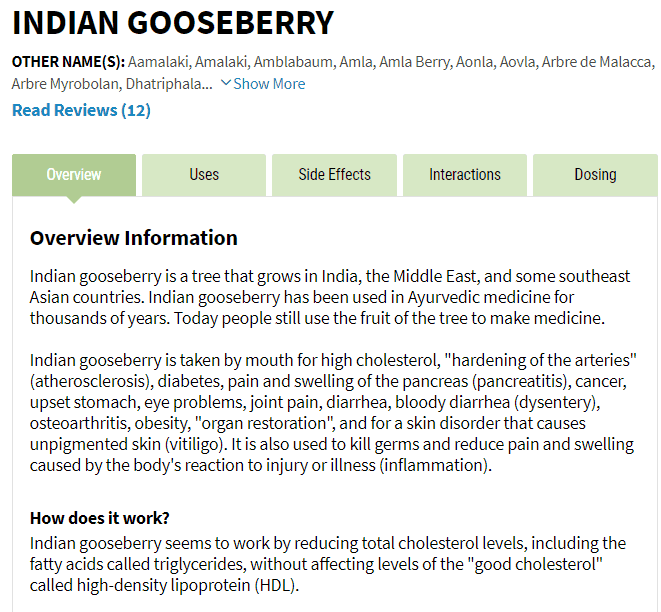 Based on the reviews I've read, it seems like it's a winner.
You can find Hydroxycut Pro Clinical for sale in GNC for around $20, making it one of the cheaper options.
Read more in my full review here.

#6: HydroxyCut Black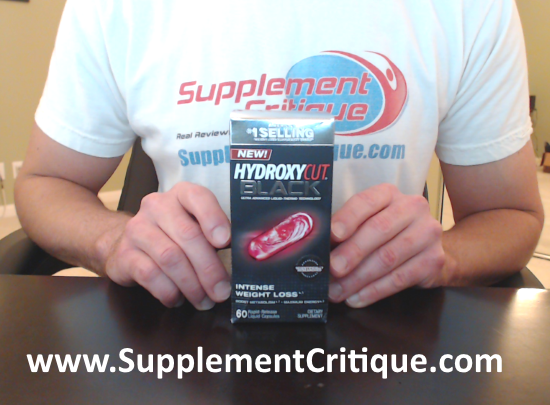 Another great fat burner made by the folks over at Hydroxycut is their Black edition.
Unlike the pro clinical version, Hydroxycut Black DOES contain some very familiar ingredients found in other fat burning pills at GNC.
According to the label, it includes:
Weight Loss Plus Complex (594 mg)

Caffeine (200 mg per serving)
Coffee extract (just like pro clinical does)
Alpha Lipoic Acid
Yohimbe extract
Unlike most of the other fat burners on this page, the addition of alpha lipoic acid makes Hydroxycut Black stand out from the rest.
One study comparing the results of Alpha Lipoic Acid use to a placebo showed significant short-term weight loss benefits. [9]
I'm not gonna sugar coat it, 200 mg of caffeine is a lot. It's not enough to make it toxic, but it sure can get your heart racing and product plenty of unwanted side effects.
However, it's well within the normally adjusted "safe" range. [10]
As is the same for many of these supplements, they caution that you should start off with a low dose to assess your tolerance.
For the first 3 days, it's recommended that you take 1 capsule first thing in the morning and 1 in the afternoon.
Once you've seen how your body reacts to it, you can up the dose to 2 capsules twice a day.
I would even suggest that you take it a step further and just do 1 capsule the first couple of days.
This particular fat burner has a TON of stimulants in it, so it's best to take it slow.
If you are sensitive to the effects of stimulants or are unfamiliar with them then will likely have more pronounced effects, but keep an eye out to make sure you are not overdoing it at the risk of side effects.
You can find Hydroxycut Black available at GNC for $35, making it $15 more expensive then the original pro clinical.
According to the reviews, however, it seems like it's worth the investment.

#7: Lipo 6 Black Ultra Concentrate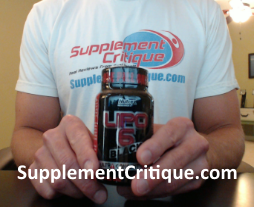 Initially, I was a bit hesitant to add this particular fat burner to the list. Don't get me wrong, it works.
The problem is that it may work a bit "too well".
Lipo 6 Black Ultra Concentrate is VERY heavy on stimulants, so if you don't tolerate caffeine / stimulants very well this may not be the right choice for you.
For example, 4 of it's key ingredients include Caffeine, Theobromine, Synephrine, and Yohimbe.
Each of these ON THEIR OWN are powerful stimulants, but when combined will send your energy levels through the roof.
If you decide to get Lipo 6 Black concentrate, you may want to consider stacking it with a substance called Phenibut. Phenibut is an anti anxiety compound the stacks well with stimulants because it doesn't affect coordination or cognitive function negatively. [11]
You can find Lipo 6 Ultra Concentrate in GNC for around $40, and in some cases cheaper. Click Here to read my full review of Lipo 6 Black Ultra Concentrate.

#8: Fastin Diet Pills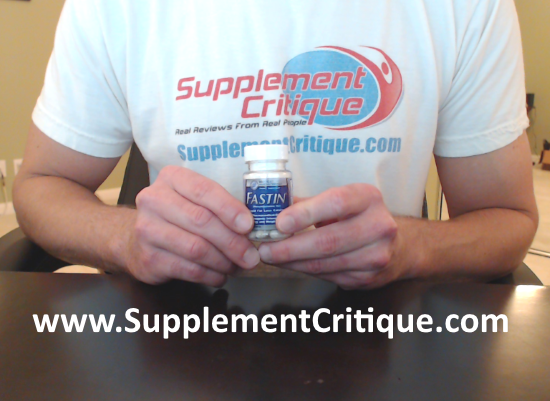 Fastin is a leading dietary fat burner that you will find in alot of other stores other then GNC, including Vitamin Shoppe, Walmart, CVS, and many others.
This thermogenic weight loss pill is designed to not only help curb your appetite, but also help to boost your energy levels for working out. As you probably already know, higher energy levels will undoubtedly lead to more efficient workouts, and as a result, more effective weight loss.
Among many other ingredients, Fastin contains a health dose of caffeine, as well as phenyethylamine HCL and methylsynephrine HCL (which some refer to as "natural phentermine").
The downside to their formula is that it does contain Yohimbine HCL, which while very potent for its weight loss and aphrodisiac qualities, can actually come with a range of side effects.
You can find Fastin in your local GNC for as low as $39.99 with a membership card. Click here to read my official review to learn more about my personal results from taking Fastin.

#9: Beast Sports Nutrition's Amphetalean
A complete fat burner in one, this product is going to have many powerful benefits on those seeking optimal fat burning results.It's going to help to boost your pre-workout energy levels, ensuring that you are able to give a maximum effort in each workout that you do.
In fact, I would actually characterize Amphetalean as one of the best pre workout supplements GNC has to offer.
In addition to that, it'll also increase the rate of fat oxidation that's taking place while lowering your appetite level, banishing hunger from the picture.
For those who struggle to stick with their diet or workout, this product is going to make it that much easier.

In addition to that, it can also help to increase the level of focus and concentration you maintain on a day to day basis, so if you often struggle with work or school performance because of your diet, this product will make it easier to maintain normal levels.
This product combines the powerful stimulant of caffeine with other natural ingredients such as Thiamine and Niacin along with Ginkgo Biloba.

You'll also get a special blend of Razberi-K, Evodiamine, Hordenine, and cAMP, which stimulate extra lipolysis.
Available in Orange Cooler flavor, you'll be sure to enjoy this product.

You can purchase 45 servings for $34.99 at GNC.
Related Article: Best Weight Loss Supplements At Walmart
#10: VPX Redline Xtreme
If you're not one for taking capsules, this product is a great option for you.Available in liquid formula, this drink will help you crank up fat burning while turning up your energy to high so that you can get in the best workout possible.
Low energy levels are one of the top problems that many people encounter when they go on a fat loss diet so doing everything you can to combat this is going to be incredibly helpful.
Redline Xtreme is designed to do just that.

It contains a mix of ingredients that will not only boost physical energy, but mental energy as well, helping you excel with any mentally demanding tasks.
For those who don't necessarily have that hard of a time sticking with their diet protocol, it's more the lack of energy they are experiencing, this beverage will definitely help out.
You can pick up a four bottle pack for just $9.99 at GNC, putting in on par with most other energy drinks out there in terms of cost.Not all energy drinks will provide the fat stimulating effects that this one will however.
A potent pre workout supplement made by VPX is Redline White Heat, which we recently had a chance to personally test out.
#11: BPI Sports Pro-HD
Another BPI Sports product to consider, Pro-HD combines fat burning with muscle building.

If you not only want to get leaner, but also want to build more lean muscle mass, this is a good product to turn to.
This product is going to contain a good dose of caffeine for energy enhancement and increased fat burning, and then in addition to that, it'll provide you with the testosterone boosting combination of vitamin D3, niacin, and zinc.
I wouldn't call it the absolute best testosterone booster at GNC, but it IS effective at helping you burn stubborn fat deposits.
You'll also take in yohimbe, which is designed to target the burning of stubborn body fat stores located in the lower body.
This product may not provide quite the stimulatory effects as some others, but with it's unique ingredient line-up, it definitely deserves some consideration.

You can pick up a 28 capsule bottle at GNC for $59.99.
So don't stay frustrated with your current rate of fat loss any longer.Instead, step up your game and use one of these products.

It'll make dieting that much more tolerable and allow you to get the lean body you desire.
Always make sure you do start with the lowest dosage recommended however to assess your tolerance for the product before increasing your dose.
Recommendation / Conclusion
You're probably wondering at this point which supplement would be the right one for you, and that's a difficult question to answer without knowing your exact goals, body measurements, and age.
One thing is for sure, and that's ALL of these fat burning pills really do work!
Another thing I'd like to point out is that if you suffer from a medical condition like High blood pressure, diabetes, or really any other condition, I would 100% recommend that you speak with your doctor before jumping in to any of these.
As noted in the reviews above, many of these contain a wide variety of stimulants, and if you suffer from high BP it could send your readings through the roof.
If you have any specific questions or would like a recommendation, leave a short message in the comments section below and I'll try to help you out as best as I can.
Be sure to tell me your age, starting weight, weight you'd like to achieve, and any other supplements you may be taking.
Top 3 Fat BurnersAffiliate Disclosure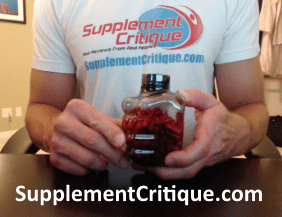 Instant Knockout is actually a new fat burning supplement I just came across, and got great results.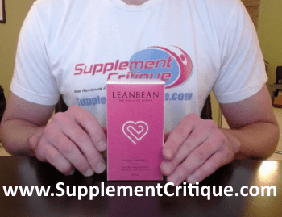 LeanBean Female Fat Burner is the BEST fat burner for women we\'ve ever tested.

Read our review here.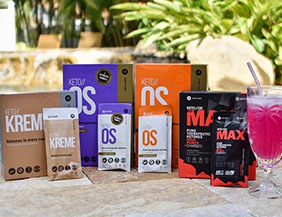 Biohacks your body into instant ketosis to burn fat instead of carbs.

Weight loss, energy, focus, anti-inflammatory, anti-aging.
See My Top Choices For Fat Burners

Click Here Now
Ask A Question
User Questions and Answers
---

What is the best fat burner you've ever used? -John

Check out Instant Knockout.

It's not available in stores, but it was by FAR the best fat burner on the market.

Here's my review: https://www.supplementcritique.com/instant-knockout-fat-burner-review/- Rob
Was this question helpful to you?

ASK A NEW QUESTION
---

I'm not really looking to lose weight, but am interested in adding lean muscle. What would you recommend in my case? -Charlie

If you want to add lean muscle, I would actually recommend you stack a fat burner called Instant Knockout along with a testosterone booster called Testofuel.

The 2 pair very well, and will help you get fast results.

Here's my reviews of each:

Instant Knockout - https://www.supplementcritique.com/instant-knockout-fat-burner-review/

Testofuel - https://www.supplementcritique.com/my-personal-testo-fuel-review-and-results- Rob
Was this question helpful to you?

ASK A NEW QUESTION
---

WHAT IS THE BEST BELLY FAT BURNER PM PILL SILD AT GNC -MARIE

That would be Zantrex Blue, but be careful. It's got quite a stimulant kick.- Rob
Was this question helpful to you?
9 out of 9 people found this question helpful.
ASK A NEW QUESTION
---

How can I buy zantrex-3? -sonika

You could either visit your local GNC or purchase them on Amazon.- Rob
Was this question helpful to you?
6 out of 8 people found this question helpful.
ASK A NEW QUESTION
---

Is this product safe to consume if I have a fibroid? -nandi

With any medical condition, it's advised that you consult with your doctor before taking any supplements.- Rob
Was this question helpful to you?
4 out of 5 people found this question helpful.
ASK A NEW QUESTION