HIT Igniter Extreme Overview
HIT Igniter Extreme comes on strong with its promises of taking your workouts to heights you never thought possible, but does it deliver? It's easy to hype up your product. Lots of companies do.

It's much harder to actually pull it off. Most companies don't.

We've heard some good things about HIT Igniter Extreme, so we decided to take a look.
HIT Igniter Extreme uses stimulants, vitamins, nitric oxide boosters, and amino acid boosters to amp up your workout.

It feeds your muscles with what they need to perform at their peak, in this workout and every workout.

So much so, that the promise is you won't just reach your goals, you'll surpass them.
HIT Igniter Extreme Ingredients and How They Work
The HIT Igniter Extreme formula starts off with a B Vitamin Complex for energy.

These include Vitamin B1, Vitamin B2, Vitamin B3, Vitamin B6, Folic Acid, Vitamin B12, and Vitamin B5.
Then we get to the core of the formula, which includes:
Creatine.At 5.5 grams per serving, there's enough to make an impact.

A lot of pre workouts list creatine in their formula, but the amount isn't anywhere near enough to be more than a blip on the radar. 5.5 grams daily is a decent maintenance dose, so it should be effective for increasing muscle power for better lifts.
Beta Alanine for musle endurance.

By reducing the buildup of lactic acid, Beta Alanine allows you to go longer and harder before your muscles give out.
Agmatine Sulfate which helps improve the effectiveness of Beta Alanine.
Citrulline Malate which increases nitric oxide for better pumps.
Betaine for increased protein synthesis.
N-Methyl Tyramine Hydrohloride for a euphoric energy feeling, allowing you to think clearer and faster without a jittery feeling.
Caffeine for energy and focus.
Theobromine for additional energy.
Instructions are to add a single scoop to 4-8 ounces of water and drink about 30-45 minutes before working out.

If you need more of an edge, you can use up to 2 scoops per serving.
HIT Igniter Extreme Pros and Cons
Advantages of HIT Igniter Extreme
The formula is well-rounded and complete.
There are tons of positive HIT Igniter Extreme reviews from customers who've used it.
People like the flavor.
It's reasonably priced.
Disadvantages of HIT Igniter Extreme
Some reviewers aren't feeling it.

We didn't find anyone with negative side effects, but did find a few with no results whatsoever.
At 300 mg per serving, it's got a lot of caffeine, maybe too much for some.
Where to Buy
You can purchase HIT Igniter Extreme online through HIT directly or Bodybuilding.com.

The 30 serving tub sells for $35.69, though I saw it for less at Amazon.com
Conclusion
The positive reviews alone seem to sell this stuff.I like that it contains so much creatine.

And the reasonable price tag doesn't hurt either.

Go ahead and give HIT Igniter Extreme a try.

Just be ready for a caffeine buzz.
Have You Used HIT Igniter Extreme?

Leave Your Review Below!
Top 3 Pre WorkoutAffiliate Disclosure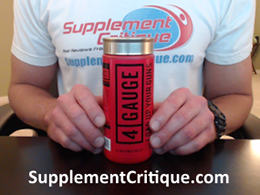 4 Gauge is a brand new pre workout that kicks in FAST and will rev up your workouts.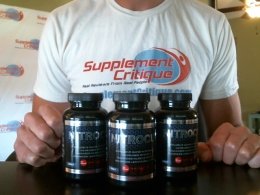 Nitrocut is a VERY effective pre workout supplement for a variety of reasons, see why here.
Want To Really Get Ripped?

Click Here To Download My FREE "Get Ripped" Ebook!
Ask A Question
User Questions and Answers
No Questions Have Been Answered For This Article.