Memphora Review – Should You Use It?
By:
Rob Miller
Fact Checked On: 5-2-2018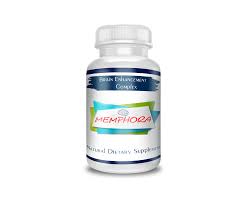 College students and young professionals have a secret to their success.

As any college junior where to find Adderall on campus, and they probably know just who to point you to.

With the explosion of ADD/ADHD drugs being prebscribed to kids, teens, and young adults came the idea that people without impairment can use these drugs to give themselves a cognitive edge.

You can use them to help maintain focus for an all night study session or to muster the motivation to knock out that term paper that's been hanging over your head.
But buying black market Adderall is illegal and it's expensive, and that's part of the reason there's a market for nootpropic supplements.

These herbal pills are for the most part safe, legal, and affordable, and they provide a lot of the same benefits.

We've been looking into a lot of these brain boosters lately, and today our focus is on Memphora.
Memphora Benefits
Memphora is mainly promoted through its official website, where all the available information on the product can be found.

It's here that they tell us what you can expect when taking Memphora:
Increased energy and alertness so you stay motivated and productive.
Intense focus so you can stay on task until you get it right.
Extended attention span which works with focus to get the job done.
Improved memory, both short and long term.
Better brain health so you stay young and sharp.
Reduced stress and anxiety so you don't get distracted by worry when you have things to do.
Memphora compares itself to caffeine and energy drinks by saying you get all the benefits of their energy, and so much more in terms of what it takes to get ahead.
Memphora Ingredients
Taking a look at the ingredient profile, we see several of the more common nootropic ingredients:
L-Tyrosine which is an amino acid used to stimulate production of neurotransmitters that basically cause the brain to fire on all cylinders.
GABA which prevents your brain from getting anxious and over-excited.
Bacopa Monnieri which increases blood flow to the brain.

This is important because blood is the delivery mechanism for oxygen and nutrients needed by the brain.
Alpha GPC which helps increase the amount of acetylcholine in the brain.

Acetylcholine is an extremely important neurotransmitter for memory and concentration.
Vinpocetine which improves the way the brain uses glucose to produce ATP energy, which is the energy needed to make your brain cells function at high capacity.
Huperzine A which blocks the enzyme that breaks down acetylcholine.

By preventing its breakdown, you effectively have an increased amount of acetylcholine to function with.
I should mention that the Memphora formula is proprietary, meaning they don't reveal ingredient amounts.

This is very disappointing because while it's certainly helpful to know what's in a supplement, it's not enough.

In order to know if each individual ingredient is effective, you need to know if there's an effective amount included.

For example, it's widely accepted that doses up to a gram of GABA are effective to treat anxiety.

But it's highly unlikely that there's anywhere near a grem of GABA in Memphora.

It's more likely to be 20 mg, which wouldn't come close to having the effect you want.

Huperzine A wants to come in at a dose of 50-200 mcg, which you may find in Memphora, but without an amount listing, we just don't know.
How To Use Memphora
The recommended dose is 1 Memphora capsule a day, taken in the morning.
Memphora Side Effects
The ingredients in the Memphora formula are generally considered to be safe and not to cause major side effects.

That said, no supplement can guarantee that its completely side effect free, mainly because there are all kinds of allergies out there, and you never know what someone may react to.
Where To Buy
The only way to you purchase Memphora is online through their official website. You won't find it in stores.

A one-month supply of 30 capsules will run you just under $50, but if you buy multiple bottles at once, you can save quite a bit.They're currently running a special where you buy 3 bottles and get 2 free.

That's a five-month supply for $150, with your per bottle price coming in at $30.
Memphora offers a 30 day money back guarantee so you can take advantage of the multiple bottle discounts without risk.
Memphora Reviews
Because it's only sold on the official website, that's the only place we were able to find customer reviews.Of course, we're always a little skeptical of testimonials on the website.

Even if they are real, companies tend to only present the ones that show them in a favorable light.

That said, here's what one customer had to say:
"Memphora gives me the perfect combination of energy and focus that I need to operate at my best."
This is the only testimonial presented on the website, which makes you wonder what everyone else has to say.
Who Makes Memphora?
The company behind Memphora is called Ultimate Management LLC located in South Dakota.

The Better Business Bureau doesn't have any information on this company, and we were unable to find anything else besides Memphora that they make or sell.

They were incorporated in the state of South Dakota in spring of 2015, so clearly they are a new company.

This isn't necessarily a bad thing, but it does mean they don't have an established footing in the marketplace.
Memphora Pros and Cons
Advantages of Memphora
The ingredients are all natural.
The likelihood of side effects is low.
There's a money back guarantee
The company provides complete contact information, including address and phone number.
Disadvantages of Memphora
There's very little customer feedback available, even on the product website.
They don't list the ingredient amounts, so it's impossible to know what will be effective and what won't.
The money back guarantee seems to only apply to unopened bottles, meaning you have to pay for at least one bottle if you want to try Memphora.
Conclusion
Memphora has chosen some good ingredients for its nootropic formula, but without knowing ingredient amounts, we don't know if they are up to effective levels.

With so many supplement choices, this can be reason enough to look elsewhere.

You want a supplement you know you can count on, not one that might work.

While there's no real harm in trying Memphora, there are several better options to choose from.
Have You Used Memphora?

Leave Your Review Below!
Top 3 NootropicsAffiliate Disclosure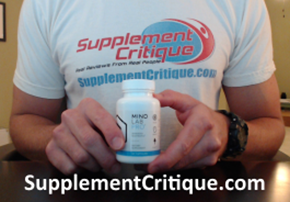 Mind Lab Pro is a VERY effective nootropic for focus, concentration, short / long term memory, and more.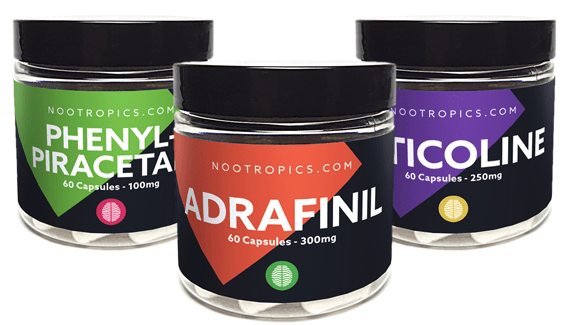 The Ultimate Nootropics Stack by Nootropics.com is one of the most effective stacks I've taken.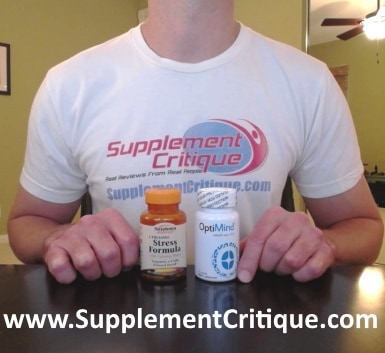 The combo of L-Theanine and Caffeine is a well known nootropic stack that really works.
Want To See What SupplementsWork Like Adderall?

Click Here To Find Out!
Ask A Question
User Questions and Answers
No Questions Have Been Answered For This Article.