Meristem Review – The Cure For 120 Diseases?
By:
Rob Miller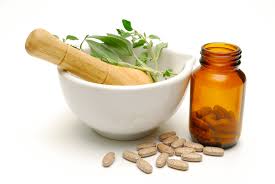 ---
Contents
What Can Meristem Do For You
Here's a direct quote from the brochure
How Does Meristem Work
Meristem Ingredients
Meristem Reviews
More Red Flags
How to Buy Meristem
Our Conclusion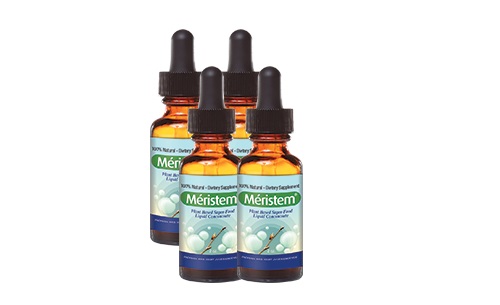 We've been getting a lot of questions about a new miracle product called Meristem.

There's a brochure that shows up in the mail, and it to say that it makes some pretty powerful promises would be an understatement.

Not too uncommon for products of the like.

It comes from a company called Jackson and Hart Juvenescence, and it claims to be able to not only make you feel 10 years younger after one treatment, but also to stop 120 age related diseases, including Macular Degeneration.

With promises like that, it's no wonder our readers are taking notice.

Well we finally got our hands on one of their brochures, we've taken a look, and we're ready to share what we've found.
What Can Meristem Do For You?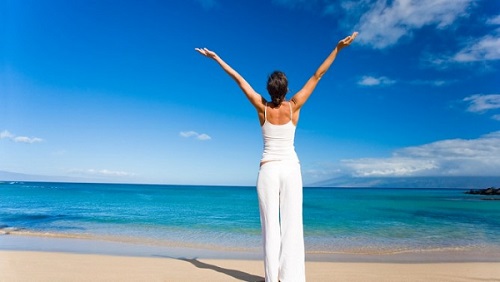 The brochure goes into great detail about the benefits you'll see, but in a nutshell, after just one dose, you'll:
Renew all the cells in your body (every single one).
Rejuvenate our body's 11 vital systems.
Restore PERFECT health.
Well there you have it.

Who wouldn't want to take this stuff? Meristem promises that starting the very first day, you'll feel decades younger.But it's not just the fluffy feel good stuff.

They promise to restore your blood sugar and cholesterol levels, reduce your blood pressure to normal, eliminate joint pain, cure arthritis, eliminate cataracts, and "stop over 120 diseases."
Enticing, sure, but what does that even mean and is that really possible out of any one supplement?
These claims are far from uncommon as far as similar products go, but let's take a closer look and see just exactly what Meristem does to put their bold claims to the test and whether or not they actually hold up.
Here's a direct quote from the brochure:
"The effects of Meristem are so powerful that at the end of their treatment, all patients had the same medical result: dramatic rejuvenation of all 11 vital body systems and their health was fully restored regardless of their age or their state of health prior to testing."
They are flat out claiming that Meristem cures diseases and restores you body to a state much younger than you are today.
While this is quite a bold claim and more than likely is the reason why it would draw someone's attention, is it even really true?
How Does Meristem Work?
The basic idea behind Meristemis very simple.

It replaces all the old, age-worn and damaged cells of your body, and replaces them with brand new ones.

Your arthritic joints are filled with old arthritic cells.

Take Meristem, those old cells will be replaced with new cells, and your arthritis is gone.

Your sagging skin is filled with old droopy damaged cells.

Take Meristem and it replaces all those old cells with new ones, and you're skin is young and beautiful again.

Do this over and over for every age related issue your body faces, and you've got the gist of how Meristem works.
[/areaonpage]
Meristem Ingredients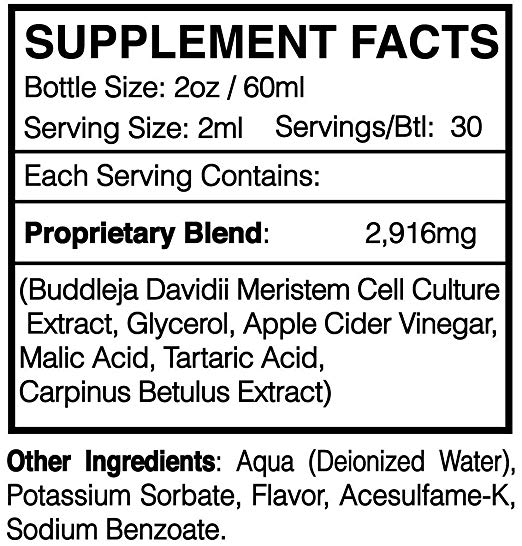 The ingredients in Meristem are all natural.They based on plant stem cells that come from a very specific part of the Hornbeam tree, where all the stem cells live. That part is called the Meristem.

The Hornbeam tree was chosen for its high auxin and gibberellin content, the key plant hormone ingredients that supposedly stimulate your body's own cells to rejuvenate themselves.
Meristem Reviews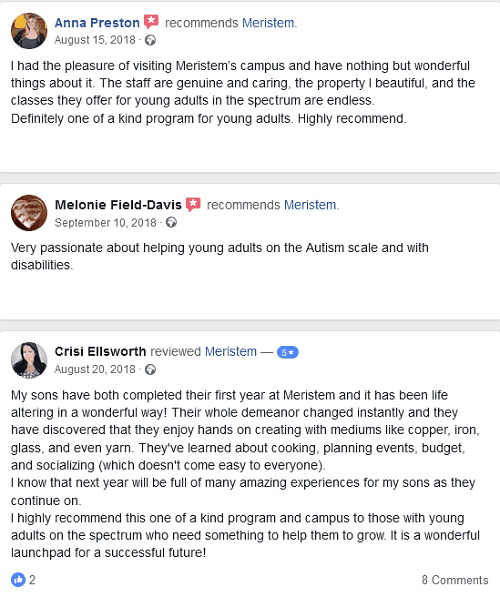 The Meristem brochure is full of testimonials from users who were healed and cured of various age related debilitations like joint pain, high blood pressure, diabetes, digestive issues, you name it.

But if you look online, you'll find nothing. Huh? This is 2015 people?

Do you really expect us to believe there's a cure for aging that hundreds or thousands of people know about and are using, but nobody's talking about it online?

Not likely.
More Red Flags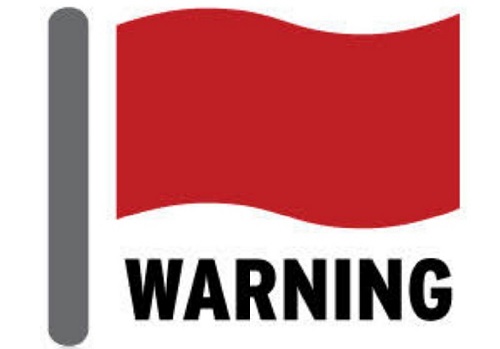 There are so many more reasons to questions the integrity of Meristem.
First of all, you won't find Jackson and Hart Juvenescence online, and you won't find Dr. Peter Langfeld either.

He's their Director of Health Sciences.

How can there be an amazing miracle supplement that puts you in "perfect health" exist in 2015 without any indication of it on the internet?

How can Dr. Peter Langfeld be a world class scientist who discovered the fountain of youth and holds the job of Director of Health Sciences at a supplement manufacturer, and not have anything written about him online?

These things are just not possible in today's world.

With a lot of digging, I came across a forum discussion about Meristem.

One of the participants had called and asked Meristem why they weren't online. The response from the customer service rep was that they wouldn't be able to handle all the orders if they were.

Okay, if you want to believe that, you can, but it doesn't explain there not being anything about the company or the doctor.
Secondly, their mailing address is a mailbox in a UPS store.

This miracle cure doesn't have a physical plant or address?

How is that possible?
Third, we're starting to get some feedback trickling in from readers who've tried Meristem, or at least tried to order it.

Several people have told us that when they called to order, the customer service rep on the phone tries very aggressively, and even rudely, to get you to buy more products.

They even talk about being hung up on.
Fourth, the brochure talks about how all of Hollywood is captivated by Meristem treatments.

Star after star uses it, with Amazing results.

But they don't mention a single name.

Wouldn't they be able to convince even one of their famous clients to share their experience with the world?
After all that, if you're not convinced this is just a flash in the pan scam, go back and read the promises again.

They're trying to tell you that Meristem cures 120 diseases.

Diseases that doctors can't cure, but this Meristem from Jackson and Hart Juvenescence can?

It makes no logical sense.
How to Buy Meristem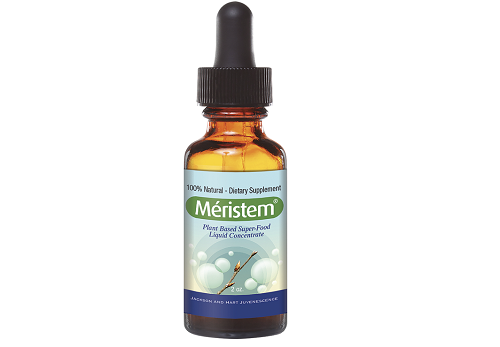 Meristem is only available to order by phone or by filling out and returning the order form in the brochure. (What is this, 1992?) They sell it by the "treatment".

One treatment is 30 day's worth and it costs $39. Each treatment in addition to the first costs $20 more dollars.So 2 treatments cost $59, 3 treatments cost $79, and so on.
Your order is covered by a 30 day guarantee.It states that if you are not satisfied, you can request a refund (less shipping and handling) any time within the first month after you order.

You'll also need to return your treatment(s), even if they're empty, to get your money back.
Our Conclusion
We first starting hearing about Meristem this past summer, and the questions and comments are rolling in pretty fast.

We haven't tried it ourselves, but there are so many red flags associated with this, I don't think we have to.

The fact that this amazing new discovery can't be found anywhere on the internet should be evidence enough that Meristem doesn't cure 120 diseases.

Trust me, if this stuff did what it says it does, we'd all know about it in a hurry.
More than anything, when you see such bold claims, it is usually little more than them desperately trying to get you to part with your money no matter what kind of business it is and supplements that do so are no exception.
Have You Used Meristem? Leave Your Review Below!
5 Star User Reviews

2.9 out of 5 Stars (48 Reviews)
Have you used this supplement?
Virginia's Review
By
Virginia

,
Dec 28, 2015
I am a retired RN and have been studying stem cell therapy for some time. Everyone from infants and older have adult stem cells floating around in their blood. Adult stem cells continually renew all types of cells including bone, skin, brain and cells of all other organs. When new stem cells enter the blood they stop at the first organ that is either worn or injured, transform to that type cell and replace the worn or injured cell. Our bodies have millions of cells and they are continually being cleansed, repaired and replaced. As we grow and age it becomes more difficult to keep up with the renewal process.
Scientists of the world have been trying to find products to supplement adult stem cells. There are many of them out there now. Meristem is one of the plant based ones that I have tried. Because my body has been around for 90 years I did not expect to replace all of my stem cells in the first 30 days. I bought 4 months supply and they gave me an extra month's supply. I started in August 2015. It is now Dec. more than 4 months taking 8oz. glass of warm water with dose at the 100 mark on the dropper in it before breakfast and before my main meal of the day.
Before I started I had a malignant lymphoma removed and after a year had no further symptoms. I had osteoporosis -3.6 and had lost 3" in hight and osteopenia in my hips. It was beginning to be painful and my dowager's hump made it quite difficult to stand or sleep comfortable.
Some of the changes that I have noticed are: 1. It is easier to stand straighter and I often stretch out straight while I am in bed. 2. I sleep 6 to 7 hours before I wake the first time at night. 3. I feel way less discomfort when I get up and that stiffness goes away when I walk about some. 4. My skin is clearer,My fingernails and toe nails are stronger and I have more hair, it does not come out in my brush or comb. 5. My digestive system is more regular and while my abdomen is still distended after many surgeries it is stronger,does not sag. 6. I continue to do aquatic exercise and walk 3 or 4 times a week is the sunshine. 6. I have gained weight, got an appetite because I have more muscle and I'm hoping for more Bone tissue. I credit the Meristem for most of these improvements.

Was this review helpful to you?
56 out of 59 people found this review helpful.
---
Tony's Review
I'm a diabetic 72 yrs old I bought 2 bottles. I already had pretty bad pain on feet with in short to me my pain I also had a rash on my back for 15 years.

Doctors couldn't do anything about it. Within 2 weeks both were gone.

Was this review helpful to you?
28 out of 30 people found this review helpful.
---
Meristem - My Experience
By
Earl Johnson

,
Aug 16, 2016
Very good. Excellent. Let's get real here. You are going to get older anyway, and one day you will die. But the fact of the matter is that this product is very good. I am my third day on this thing, and although it is early days, I can say that I do feel a difference, even from day one. All I want is good health, and this product so far delivers the goods!!!

Was this review helpful to you?
25 out of 30 people found this review helpful.
---
a complete con
By
Harold Pearce

,
Sep 27, 2016
Don't bother to try a complete waste of time I must be crazy to think it would work, I rang and complained and the service guy and he said (you must finish the whole bottle and if your not getting any results return and we will return your money!!! Will let you know the result OK

Was this review helpful to you?
22 out of 24 people found this review helpful.
---
Meristem
By
Nancy Wagner

,
Dec 2, 2016
I am almost finished my 2nd bottle,and have not missed one dose. I always take it first thing in the morning, as directed, and wait approx. twenty minutes, before having any further fluid or food. As a nurse, I must say my expectations were not high, but towards the end of the first week I noticed there was no pain in my knees when doing a particular exercise. I have always had very reactive skin, with bites that I may scratch, taking simply ages to heal. This is no longer a problem,skin is smooth and my knees, which I used to call, "goats knees,"due to their roughness, and strange, darker skin, is back to normal. I only notice this today, and was so astonished, that I just had to write this review. In my early 60's, I have had a problem with thinning hair. Have really noticed a thickening of my hair, and the need to apply lubricating drops to my normally dry, morning eyes, is almost a thing of the past.I noticed this week at work, that I could see the expiry date on the salbutamol ampule,without having to whip out my magnifier.I am loving this once daily product.

Was this review helpful to you?
21 out of 22 people found this review helpful.
---
Worthless suplements
I bought meristem for 90 days and for me It did not work after reading your report on Panaxcea I decided to save my $199.95 Thank you

Was this review helpful to you?
23 out of 27 people found this review helpful.
---
This is simply amazing. The energy and feeling well all over your body is outstanding!

Was this review helpful to you?
12 out of 12 people found this review helpful.
---
By
Helen Tsaousidis

,
Dec 14, 2016
I love it been on this meristem now 5 days am 54 and i am starting to feel alive if you only knew what i was going through ....
Thank you to my beaut little sister Georgina"
You are my angel xxxx

Was this review helpful to you?
12 out of 13 people found this review helpful.
---
It works
My mother is 84 years old and bought 5 bottles of the product. She used it for a month and it works for her. She gave me more than half of the bottle. I have been using it since Mother's Day this year. It really helps me. I am 58, and since I started using this liquid, I get up at 8.30 every day, working and do things all day long till 11 pm when I go to bed. I am not tired. I have no more backache. It is amazing. I am think of buying more.

Was this review helpful to you?
8 out of 8 people found this review helpful.
---
Leon slade's Review
By
Leon slade

,
Sep 29, 2017
I'm on my 209th dose. It's still working well for me. My memory, knees, sight, and fingers are all getting the benefits.

Was this review helpful to you?
7 out of 7 people found this review helpful.
---
Great Stuff!
By
Dyanna Lynn White

,
Jun 22, 2019


In Short:

I would recommend this to a friend.
Too bad this product doesn't affect everyone as it does me! First thing that went was the "floaters" in the eyes. Next, spider veins in the legs. Sleep better, more energy etc. I have my 89 year old mother on it and when she fell her serious facial bruises were gone in 10 days...not 3 months like the dr said. He couldn't believe her recovery. He's now on it. It you have impacted colon, bad diet, no exercise and expect to continue this life style, don't expect this to reverse years of health neglect. Do your part, too! I wish everyone could have the reaction I do.

Was this review helpful to you?
3 out of 3 people found this review helpful.
---
By
Elmer

,
Nov 28, 2019


In Short:

I would recommend this to a friend.
My wife was being awaken with leg cramps every night. She also had a sore knee and hip. Meristem cured all of her aches and pains. I was taking joint Meds and having joint pains and Meristem took away all my pains and saved me the cost of those drugs. 5 star review all the way.

Was this review helpful to you?
3 out of 3 people found this review helpful.
---
Works for me
By
Elmer William Claussen

,
May 1, 2020


In Short:

I would recommend this to a friend.
Liquid taken twice each day. Has helped me in many ways. I highly recommend you try it. It is a natural product so it does take some time to get into your system, so give it time.

Was this review helpful to you?
1 out of 1 people found this review helpful.
---
By
Nancy

,
Oct 14, 2020


In Short:

I would recommend this to a friend.
I took it for two months & all my excruciating pain went away.

Was this review helpful to you?
1 out of 1 people found this review helpful.
---
Ask A Question
User Questions and Answers
---

My dad, age 89, recently purchased Meristem and has been religiously taking it since he received it (about 2 weeks). He recently developed a rash on his right arm and it has spread to his other arm. He states that it itches and stings - I am trying to find any information on this product - like possible side effects, for example. I have not been able to find out much on line about this product at all. I almost don't want to call them, but it sounds like I may have to. -Janice

Yeah, information online is extremely limited. I'm afraid you're going to have to call.  Here's their number: 1-855-839-9520.- Rob
Was this question helpful to you?
211 out of 218 people found this question helpful.
ASK A NEW QUESTION
---

when am I going to receive my product? I sent my check on 9/12/15. The check cleared on 9/28/15. No product yet. I would like an answer. THANK YOU -Dean

SupplementCritique.com is a review website. We don't sell Meristem (and we don't even recommend that you buy it). You'll have to call the number on the brochure. Hopefully, they'll have an answer for you.  That's a long time to have to wait.- Rob
Was this question helpful to you?
180 out of 189 people found this question helpful.
ASK A NEW QUESTION
---

Does Meristem could help to improve -Antonio Betancourt

Unfortunately, I don't think so. It's basically a multivitamin.- Rob
Was this question helpful to you?
150 out of 158 people found this question helpful.
ASK A NEW QUESTION
---

I see where several people called them. I can't find them on the internet. Can you give me their phone number? -CARL

The number on their brochure is 1-855-839-9520 .- Rob
Was this question helpful to you?
100 out of 113 people found this question helpful.
ASK A NEW QUESTION
---

Have you reviwed thrive? -Karen

I have.  Here's a link to our full review: https://www.supplementcritique.com/thrive-weight-loss-patch-review/- Rob
Was this question helpful to you?
37 out of 58 people found this question helpful.
ASK A NEW QUESTION