Neon Sport Volt Pre Workout Review – Should You Use It?
By:
Rob Miller
Fact Checked On: 11-22-2014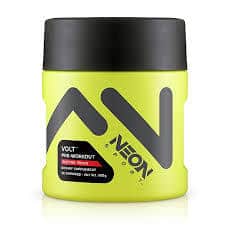 ---
---
Home
»
Pre Workout
» Neon Sport Volt Pre Workout Review – Should You Use It?
Neon Sport Volt Pre Workout Overview
If you just want to take one workout supplement, it should probably be a pre workout.

It helps with energy, motivation, focus, and pumps.

And when you think about it, what's more important to your success than actually getting to the gym and really killing at your workout?

The thing about pre workouts though is that which one you choose is really a matter of personal preference.

There are some basics you want covered, like energy and pumps, but how you get there and what other features you want can vary quite a bit.
Neon Sport Volt Pre Workout is pre workout powder with a focus on energy and stamina.

It doesn't contain creatine, but it instead uses Beta Alanine to keep your muscles working harder for longer, which is how you can push yourself to get more and bigger results.

But there's more that goes into Neon Sport Volt Pre Workout, so let's take a look.
Neon Sport Volt Pre Workout Ingredients and How They Work
Beta Alanine is the featured ingredient, and that's because Neon Sport Volt Pre Workout uses double the amount that other pre workouts use.

What Beta Alanine does is reduce the buildup of lactic acid in your muscles.

You know that feeling you get in your muscle when you've just pushed it too far and it can't give you anything more? That's lactic acid.

Beta Alanine delays its build up so you can push yourself longer.

A side effect of Beta Alanine is a tingly, sometimes itchy feeling on your skin. Some people love it, some hate it.

It's one of those personal preference things.

But know that you're definitely going to feel it with Neon Sport Volt Pre Workout.
Other key components in this stuff include:
Agmatine Sulfate which is a by product of L-Arginine, and L-Citrulline, which both help produce nitric oxide for better blood flow to your muscles (better pumps).
Caffeine for energy, motivation, and focus.
Instructions are to take 1 scoop with water about half an hour before your workout.

You can up the dose after a while if you feel you need more.

Just limit it to no more than 3 scoops in any one 24 hour period.
Neon Sport Volt Pre Workout Pros and Cons
Advantages of Neon Sport Volt Pre Workout
It gets mainly good reviews.
It comes in Berry Pomegranate, Electric Punch, Lemon Berry, and Watermelon flavors, and by most accounts they taste pretty good.
It's pretty affordable.
Disadvantages of Neon Sport Volt Pre Workout
Some guys just don't like those beta alanine tingles.
Some Neon Sport Volt Pre Workout reviews indicate that the energy provided is pretty low.
Where to Buy
You can find Neon Sport Volt Pre Workoutat GNC or online. The 36-serving tub sells for anywhere between $30 and $45, so shop around.
Conclusion
Neon Sport Volt Pre Workout as a pretty good reputation as a solid pre workout.If you like what beta alanine does for you, then this is definitely the stuff you want.
Have You Used Neon Sport Volt Pre Workout?

Leave Your Review Below!
Top 3 Pre WorkoutAffiliate Disclosure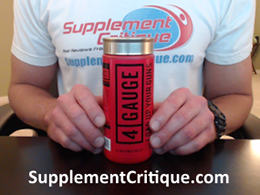 4 Gauge is a brand new pre workout that kicks in FAST and will rev up your workouts.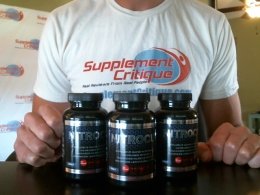 Nitrocut is a VERY effective pre workout supplement for a variety of reasons, see why here.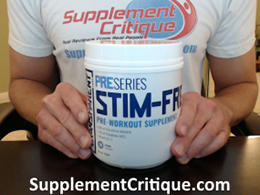 If you're looking for a stim-free pre workout, add Transparent stim-free to your list!
Want To Really Get Ripped?

Click Here To Download My FREE "Get Ripped" Ebook!
Ask A Question
User Questions and Answers
No Questions Have Been Answered For This Article.