Phalogenics Review: I Bought It…Does It Live Up To The Hype?
By:
Rob Miller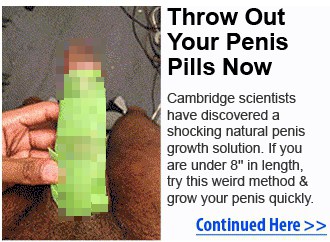 Phalogenics Overview
Once you decide you want to do something about the size of your penis and you start searching for answers, you'll find HUNDREDS of products, programs, and procedures all falling over themselves offering ways they can help.

There's surgery, pills, pumps, extender devices, and exercises, all promising that they can deliver what no one else can – a bigger penis.
Phalogenics is one such product.
But does it really work? Well, I personally got a chance to test it out myself.
Want To

REALLY

Get Bigger?
Click Here to sign up for my free "Enlargement Exercises" eBook.
WARNING: Some of the content below is Not Suitable For Work (NSWF). Viewer discretion is advised.
Watch Our Video Review Or Scroll Down To Read More
Contents
What Is Phalogenics?
Phalogenics is a program available to paying members.

It's a system of guides and exercises, provided in both PDF and Video formats, designed to provide you with length and girth increases, along with more control and better, more intense orgasms.
I originally stumbled upon it while browsing around an adult site (Porn Hub), and came across an ad that said something like "Throw Out Your Penis Pills Now":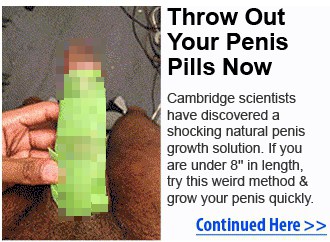 When I clicked on the ad, it took me to a page that had a RIDICULOUSLY long video.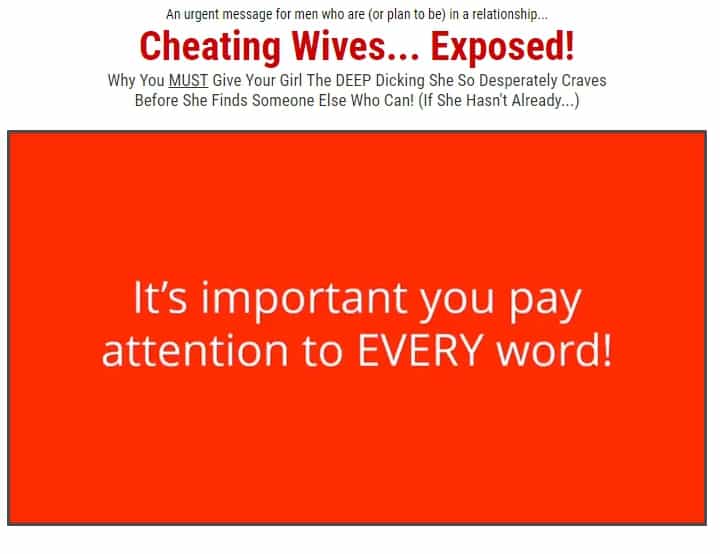 Throughout this video, they talk about:
Porn stars and why they are so big
Why porn stars last longer than the average guy
The importance of penis size
How Phalogenics will work to get you bigger
I was provided an inside look by the folks over at Phalogenics, and I have to admit they have put together a pretty decent product.
I'll explain more shortly.

Benefits of Phalogenics
There's a very long list of benefits you get from using the Phalogenics system.
According to their website, these include:
Stronger erections without the need for pills or potions.
Increased girth.

Ask around and you'll find that women care far more about girth than they do about length.
Fuller head which is better able to reach a woman's g-spot for the elusive vaginal orgasm.
Control over when you ejaculate, so no more premature ejaculation worries.
Increased pleasure for both you and your partner.
Curvature correction.

If you are one of the many with a curved penis, the Phalogenics program can help correct for it. Normally I would recommend an penile traction therapy device like Phallosan Forte, but your hands can get the job done too.
Increased semen production for more intense as well as impressive ejaculations.
Through the roof confidence.

If you put together all these benefits and bring them to the table, the next time you have sex, you'll be confident and in control.

And nothing is sexier to your woman than that.


Want To

REALLY

Get Bigger?




Click Here to sign up for my free "Enlargement Exercises" eBook.



How Phalogenics Works
The Phalogenics website talks a lot about the male anatomy and the physiology of how a penis can grow, as well as supporting their claims with REAL customer before and after pictures.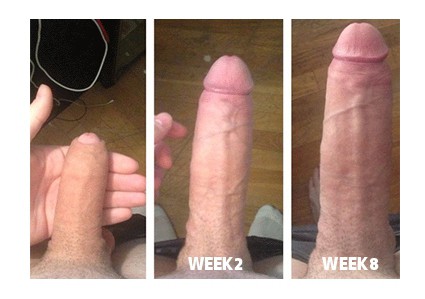 Side Note: What is it you're looking for?
I want to get bigger…
I want to get it up AND keep it up…
I orgasm too fast / need help with premature ejac…
The penis is made up of smooth muscle, and is composed of the main parts:
The root
The Body
The Glans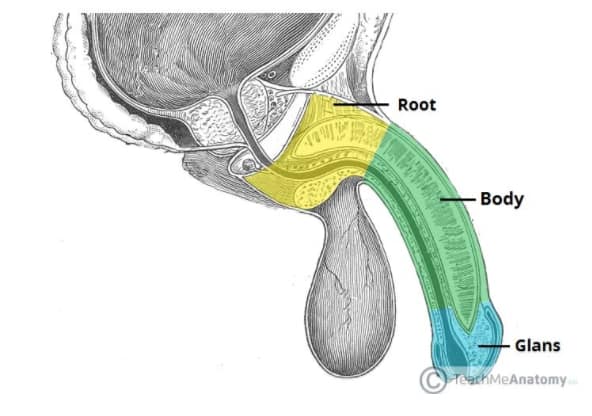 Not skeletal muscle (like your biceps), or cardiac muscle (like in your heart).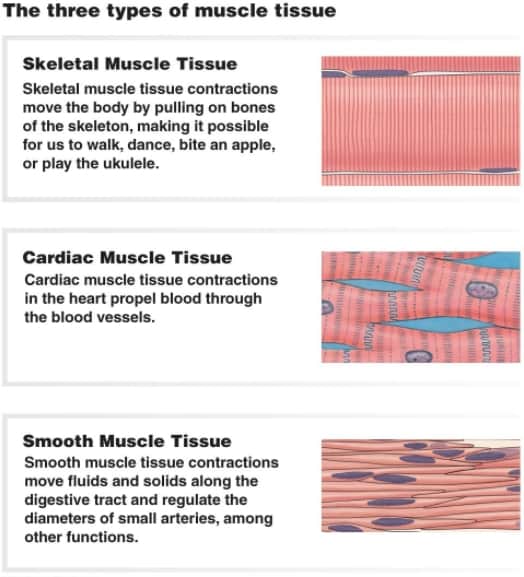 Skeletal muscle grows when you work out.

It responds to the influx of blood, oxygen, and nutrients, along with the tearing down that occurs during a workout, by repairing and growing larger and stronger.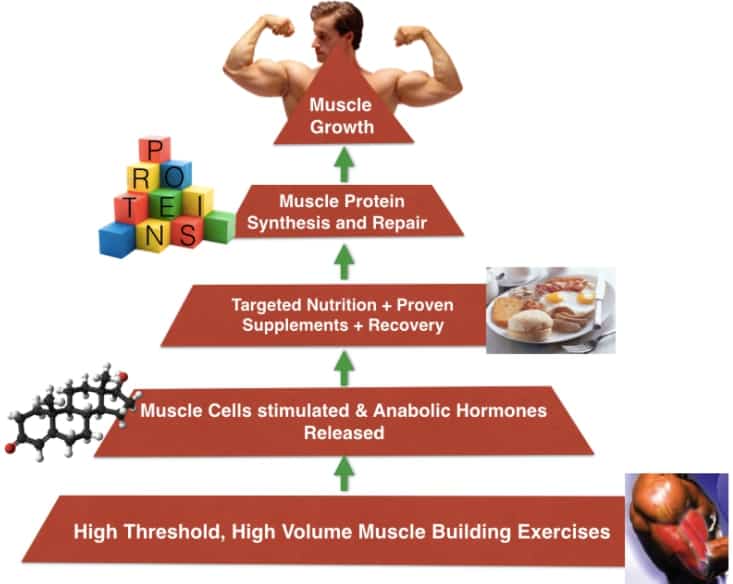 The smooth muscle of the penis responds to the influx of blood a bit differently.
It's the connective layers, the tendons and ligaments that adapt and adjust during exercise.
Instead of new cells forming, existing cells expand in size ever so slightly each time you exercise.
It's similar to the ways extenders (like Phallosan Forte) work, creating micro fibre tears that create an elongation.

When you perform the exercises each day, and rest in between, the cells repair and become larger over time.
The other contributing factor is the Corpus Cavernosa.
These are the 2 penile chambers that receive the blood that rushed in during an erection.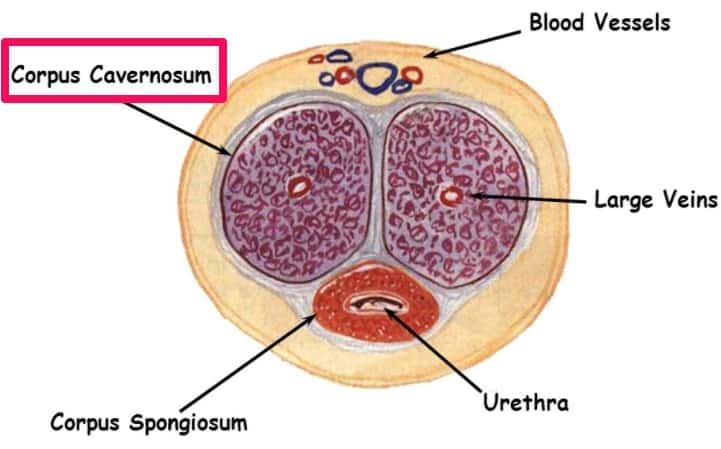 The tissue that makes up the Corpus Cavernosa is basically a sponge.

As the sponge tissue gets stretched during exercise, the pores or holes of the sponge expand to hold more blood.
More blood means a bigger, harder, longer lasting erection.

What's Included With Phalogenics?
The Phalogenics system is entirely online, and is available at Phalogenics.com.
When you sign up, you won't get anything in the mail.

Instead you'll get an email message with instructions and codes to gain access to the members only portion of the website.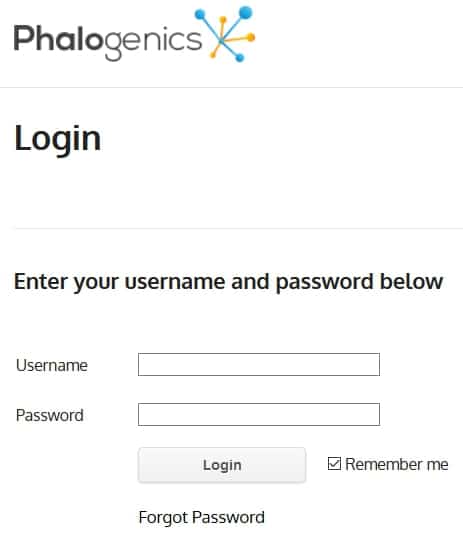 In that section you'll find:
1. The Quick Start Guide
This gets you up and running right away with an overview of what you'll be doing and how it works. The focus is on a method called Jelqing, or otherwise known as shrooming.
They provide a very detailed description of what it is, how it works, and how to do it, complete with video instructions.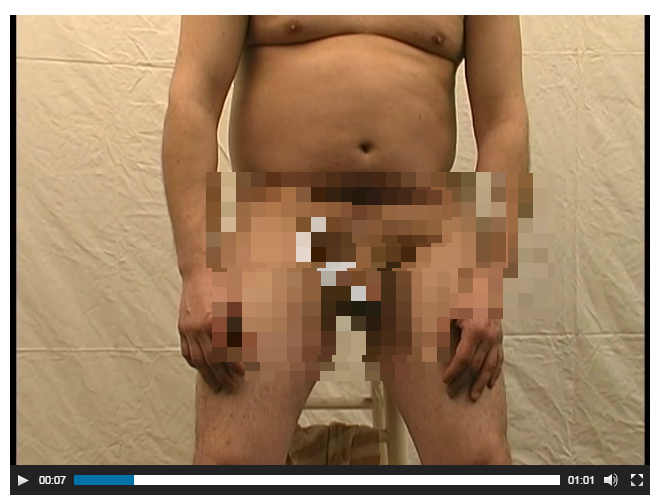 They also point out some of the potential dangers and side effects that can happen with Jelqing, so you know what to expect. Suggested lubricants are also discussed.
The Exercise Guide which is the meat of the program, basically a manual for how to conduct the exercises in the program. It's broken down into 3 levels: Beginners, Intermediate, and Advanced.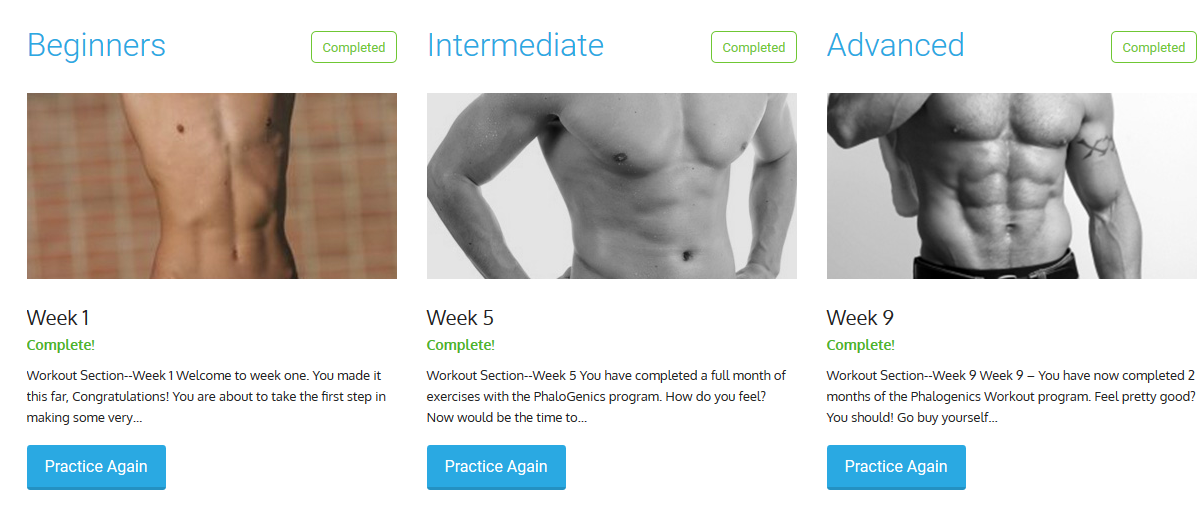 2. Phalogenics Beginners Section – Weeks 1 – 4
Week 1
The first week is spent on teaching you how to properly warm up, jelq or wet milk for 10 minutes, and then cool down.
They actually do a really good job of describing the process of warming up, including a technique called the hot wrap.
Basically all this entails is taking a hot (not scalding, but hot enough to feel it) washcloth and wrapping it around your penis for about 2 – 3 minutes.
Click Here to see our free video demonstrations of many of these exercises.
This gets the blood flowing and warmed up for the routine ahead.
They then move on to an intro to jelqing, an exercise that is a staple of any penis enlargement routine.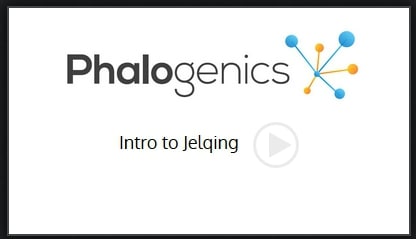 Total time each day: 10 minutes
Week 2
Week 2 involves a new exercise called the side to side stretch.
This basically works exactly as it sounds.
They provide a few helpful tips here, noting that you should perform the exercises for 1 day, and then take a day off.
Basically you are to repeat this everyday for the entire week.
They also provide relevant videos, including how to warm up / warm down, details on how to perform the side to side stretch, and jelqing.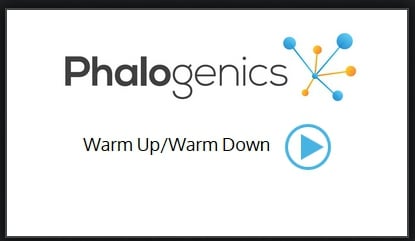 Total time each day:13 minutes
Week 3
Week 3 of the Phalogenics system is essentially exactly the same as Week 1. There's a warm up, side to side stretch, jelqing, and a warm down.
Total time each day: 13 minutes
Week 4
As they correctly point out in Week 4, you should start noticing some changes at this point.
The most obvious change is you'll likely notice is your penis is starting to get bigger when erect.
Of course, this assumes that you've been following the program correctly.
This week, they throw a new exercise in the mix called a Kegal.
I'm not sure if they realized it, but it's actually spelled "Kegel", however they refer to at as a "Kegal" nonetheless.
In any event, Kegels essentially involve exercising the PC muscle, otherwise known as thepubococcygeus muscle.
This is basically the "muscle" that's located just below your ball sack, and above the anus.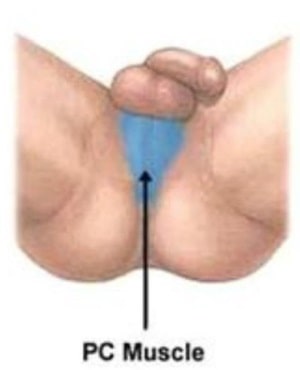 Exercising this muscle has many benefits, including:
Help you control your orgasms
Improve sexual function
May help relieve overactive bladder in men with prostate issues
It can be kind of difficult to explain exactly how to do a Kegel, luckily Phalogenics provides us with a very detailed video explaining the process.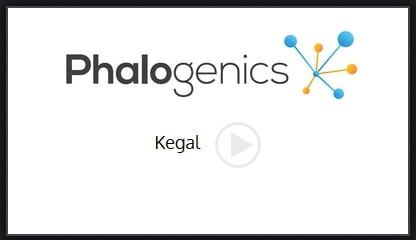 3. Phalogenics Intermediate Section – Weeks 5 – 8
Week 5
This week follows the same protocol of Week 4, but you're instructed to increase your reps by 20%.
You're also told that you should listen to your body, and to take 1 – 2 days off if something doesn't feel right.
Good advice, wish I would have had that advice when I was first starting out.
Total Time each day: 20 min.
Week 6
Week 6 is similar to the same format as Week 5, with the addition of a new exercise called the Erect Stretch.
Basically the erect stretch is an exercise that's similar to the side to side stretch, except instead of just going side to side you'll actually be going up and down AND side to side.
Once again, they provide a video explaining the process.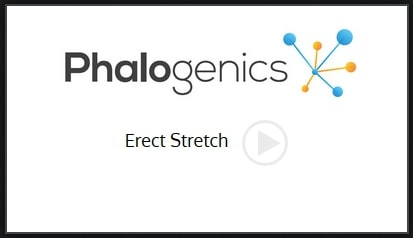 Total Time each day: 22 min.
Week 7
This week follows the exact same routine as Week 6, with an emphasis on nailing down the erect stretch.
Total Time each day: 22 minutes
Week 8
At this point, you should DEFINITELY be noticing some changes in size, performance, and confidence.
Week 8 follows everything in Week 7, but this time they emphasize Kegels a bit more.
Total Time each day: 22 minutes
4. Phalogenics Advanced Section – Weeks 9 – 12
Week 9
Here's where things seem to get ramped up a bit.
If you've made it this far, you should have a pretty good grasp on what your body can handle.
You'll follow all the same exercises in Weeks 7 – 8, but now Phalogenics introduces a new exercise called the Jai Stretch, of which you are supposed to perform 10 reps.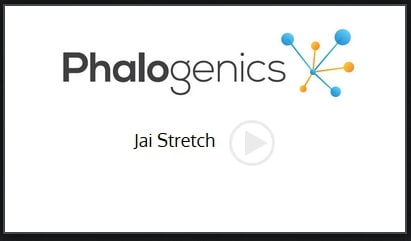 Basically what this involves is forming an OK symbol with your thumb, index, and middle finger, gripping the end of your penis, pull out at a 90 degree angle , and hold it there for 2 seconds or so.
If it sounds painful, it's because it kind of is.
I've never actually done a Jai stretch before coming across Phalogenics, but I tried it out a few times and it gave me a little bit of tender / sore feeling after I got done completing my reps.
Of course, it's always a good idea to start off VERY slowly with this to avoid any injury.
They also provide a video for the Jai stretch, which is fairly informative.
Total Time each day: 23 min.
Week 10
Week 10 is nearly identical to that of Week 9, with the addition of 6 more reps of the Jai stretch, for a total of 16 reps.
Total Time each day: 23 min.
Week 11
This week is similar to weeks 9 and 10 as far as being a continuation of the side to side stretch, Jelwing and Wet Milking, Kegals or PC Squeeze, but includes their final new exercise called the Compressor exercise.
It goes like this:
The penis should be anywhere between 80 – 90 % erect
The recommended number of reps is 4 – 6
Grip the base of your penis with your right hand, with your open hand side facing upwards.
Grip the head of your penis with your left hand, with you open hand side facing downwards.
While still holding both grips, slight force the hands toward each other.
While still holding the force of both hands toward each other, slightly move the penis back and forth with your left hand. This will cause small bends along the shaft.
Release, and repeat the process until the desired number of reps have been met.
It's actually not as complicated as it seems, and will make more sense when you watch the video (should you decide to buy Phalogenics).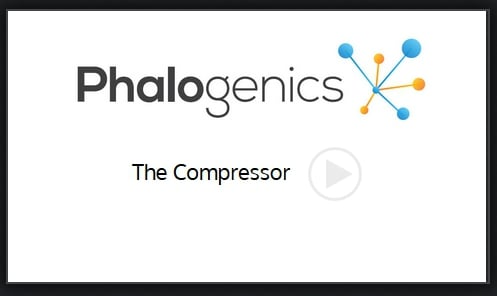 Total Time each day: 24 min.
Week 12
This is the final week, and culminates with basically the same routine as Week 11.
Total Time each day: 24 min.
Phalogenics Reviews
If you're searching for reviews of Phalogenics (REAL ones at least), unfortunately you'll likely come up short.
One site that I won't mention here claims to have a review.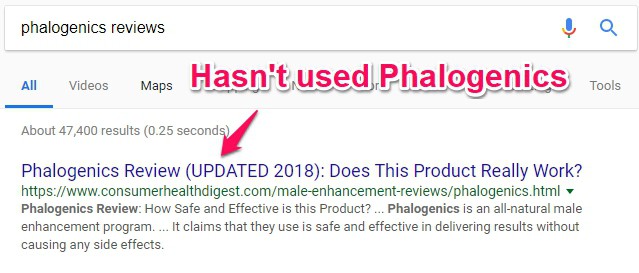 However, when you go to that page you won't see any "review" of it.
It's more or less just an overview of what the system is, and not very informative to say the least.
Then there's the Youtube videos like this one: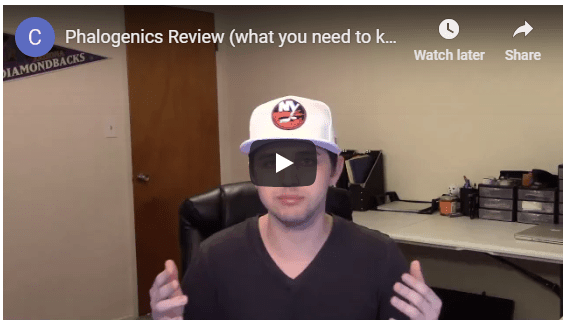 The title of the video clearly says "Phalogenics review", but if you actually watch the video the kid is actually talking about a completely different product called Penis Enlargement remedy.
Just listen to it for 10 seconds and you'll see what I mean.
Then there's this video: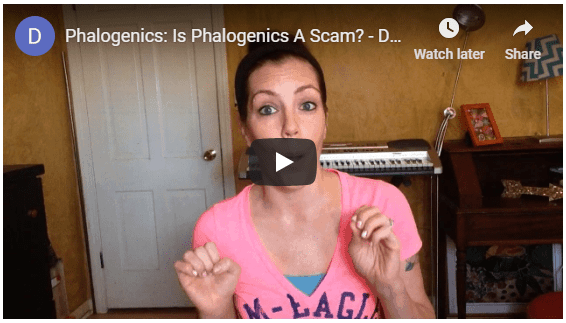 It's kind of the same story (sort of) with this video review.
If you skip ahead to the 15 second mark, she's talking about a completely different product called Paleogenics.
Who Created Phalogenics?
There's very little information about the Phalogenicscompany online. The story they offer on the website is that it started as a few guys sharing their scribbled notes on how to get a bigger penis on a laptop and shared them by passing around a thumb drive.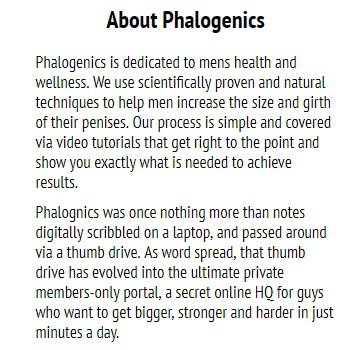 Then, apparently, one of these guys put the notes together in a members only package that could be sold to like minded guys desperate for some increased size.
How Much Does Phalogenics Cost?
$69 will get you access to the members only section of the Phalogenics website which is where you'll find the entire system.
Return Policy
Phalogenics does offer a money back guarantee.

If you're not satisfied within 60 days, you should delete anything you've downloaded from the website and contact them for a full refund, which they will honor.
Their contact information is as follows:
Customer support phone number: 1-800-503-0591
Email: support (at) phalogenics.com

A 60 day money back guarantee is more than most penis enlargement and sexual enhancement remedies that you are going to find online and speaks to the manufacturer's integrity.
Phalogenics Pros and Cons
Advantages of Phalogenics
You don't have to take any pills or use any devices.

It's completely exercise based.
There's a money back guarantee.
Disadvantages of Phalogenics
Manual exercises can work for penis enlargement, but they require strict continuity.

You need to do them every day in order to see even small increases.
Most of what you'll find in the members only section of the Phalogenics website is the same information you can get for free.

In fact, we offer a free Enhancement Exercises ebook that you can simply ask for and receive with no cost or obligation.
We found no independent Phalogenics reviews from customers who've used it with any success.
Conclusion
Is Phalogenics a scam? Personally speaking, I don't think so. You can indeed use manual exercises for small increases in penis size.
I've done them personally, with great results.
(FYI, if you're interested in signing up for my free "Enlargement Exercises" ebook, click here)
The nice thing about Phalogenics is the videos.
They provide a very detailed (and somewhat graphic) explanation of how to do these exercises, which for the beginner can be quite challenging.
They also do a decent job of structuring your weekly workouts to keep you fully aware of what you should be doing next.
The only downside I see is the way that the weekly workouts are updated.
When I originally started using the Phalogenics system, I followed about 2 weeks of their program.
I then hadn't logged in for about 2 months, and when I decided to freshen up this review, I logged in and it said that I had completed every week when I know I didn't.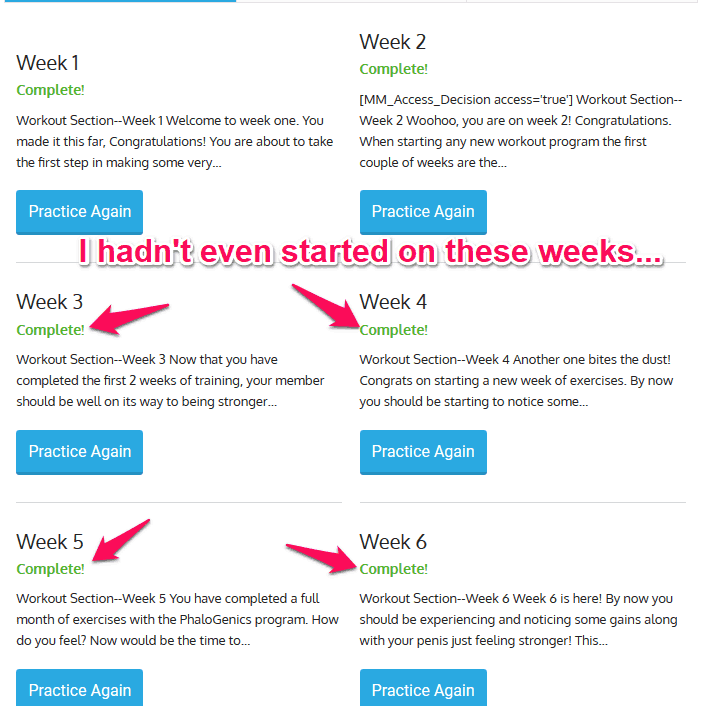 This could make it kind of confusing for someone who forgot where they left off, assuming they took a couple of weeks (or months in my case) off.
Another slightly annoying thing is that some of the videos seem to load a bit slow.
I'm not sure if it was my internet connection or what, but there were several videos that took a min. or so to load (which is a lifetime in 2017), and then would buffer several times throughout the video.
The mobile site is easy to use, and very well laid out as far as I'm concerned.
It's also nice to see a company not pushing any supplements on the backend, something that is VERY common in the industry.
I would say that if you are confident that you can keep up with the program and give it your all if you want the results bad enough, it is a good solution.
If you've been on the fence about buy Phalogenics, I would say give it a shot!
Have You Used Phalogenics?

Leave Your Review Below!
Additional Resources
https://www.ncbi.nlm.nih.gov/pmc/articles/PMC3221554/
https://www.ncbi.nlm.nih.gov/pmc/articles/PMC3547530/
https://www.ncbi.nlm.nih.gov/pubmed/15064322
https://www.ncbi.nlm.nih.gov/pmc/articles/PMC548174/
https://www.ncbi.nlm.nih.gov/pubmed/19477754
https://www.ncbi.nlm.nih.gov/pubmed/18496548
Top 3 Male EnhancementAffiliate Disclosure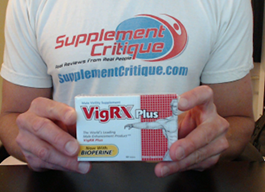 Out of the 100+ male enhancement products Ive tried, Vigrx Plus was the best.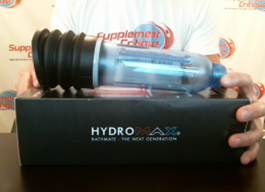 The Bathmate is a proven water-based vacuum pump that can help dramatically increase your size.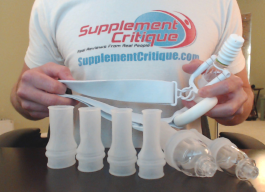 Phallosan Forte is a GREAT option for those looking to grow both length AND girth, permanently.
Honorable Mention/Inexpensive Alternative:Magnum Rings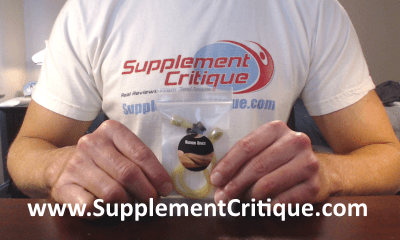 Magnum Rings are a VERY affordable option to getting both girth and length gains, at a fraction of the price of the Bathmate or Phallosan Forte.
Click Here to see our full Magnum Rings review.
Visit The Official Phalogenics Site Here!

www.Phalogenics.com
Ask A Question
User Questions and Answers
---

How can I order this -

It's available through their official webite:  phalogenics.com.- Rob
Was this question helpful to you?
15 out of 18 people found this question helpful.
ASK A NEW QUESTION
---

Where can I get this product to buy -Howard

It's a program, and you can sign up for it at the Phalogenics website.- Rob
Was this question helpful to you?
6 out of 6 people found this question helpful.
ASK A NEW QUESTION
---

do they really work? and how much is it just for the video -BAUDELIO MONZON

It works if you work the system. They don't offer just the video. You'd have to get the total package for $69.- Rob
Was this question helpful to you?
4 out of 4 people found this question helpful.
ASK A NEW QUESTION
---

I want to order for it, that why am asking whether it works before i order for it. Should i go ahead and order for it? -Okechukwu

I think it could be helpful, but whether or not you order it is up to you.- Rob
Was this question helpful to you?
3 out of 4 people found this question helpful.
ASK A NEW QUESTION