Synaptol Review – Does It Work?
By:
Rob Miller
Fact Checked On: 8-11-2015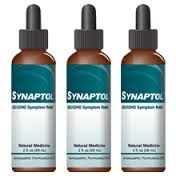 Synaptol Overview
With so many people today suffering with symptoms of both diagnosed and undiagnosed ADD and ADHD, and so many of those people using prescription medications either prescribed or off-label, supplement companies have scrambled to come up with safer, non-prescription alternatives that people can access legally and take safely.

Synaptol is a homeopathic option, a little different than the nootropic supplements we usually look at.
The claims made by Synaptol are more specifically tailored to people with ADHD, rather those that simply want to improve their memory, concentration, and focus for business, school work, or in their personal life.

It's so different in fact, that they claim it can be used by children as young as 2. As a homeopathic remedy, it's meant to work with your body's natural healing processes to achieve your desired results, which include relief for:
Inattention Issues like memory problems and trouble concentrating as well as the inability to quiet an overactive mind.
Emotional Issues such as irritability, anxiety, agitation, or oversensitivity.
Physical Issues like restlessness, overly talkative, fidgeting, and excitability.
Synaptol Ingredients and How They Work
Most ADHD alternative supplements contain some type of stimulant as their primary focus.

This isn't the case with Synaptol, which actually contains no stimulants at all.

The active ingredients in Synaptol are all Homeopathic Flower Essences, each thought to provide relief for ADHD symptoms:
Aconitum Ferox for difficulty listening, impulsiveness, forgetfulness, and hyperactivity,
Adrenalium for difficulty listening and inattention,
Apis Mellifica for impulsiveness and disorganization, inattention, forgetfulness, hyperactivity and fidgeting, and difficulty reading and writing.
Avena Sativa for impulsiveness and disorganization
Baptisia Tinctoria for difficulty concentrating or listening and impulsiveness and disorganization.
Phosphorous for forgetfulness and inability to follow directions as well as fidgeting and hyperactivity.
Medorrhinum for difficulty concentrating or listening, and forgetfulness and inability to follow directions.
Moschatur for forgetfulness and inability to follow directions, and difficulty reading and writing.
Scutellaria Laterifolia for difficulty concentrating or listening and inattention.
Viola Odorata for difficulty concentrating and listening.
Synaptol comes in liquid form.

Directions for use are to take 1 dropper full added to 8-12 ounces of purified water and stirred before drinking. This dose should be taken twice per day.

Alternatively, you can take Synaptol straight from the dropper into your mouth.

A child weighing less than 50 lbs should take half doses.
Synaptol Pros and Cons
Advantages of Synaptol
The ingredients are all natural.
There's a money back guarantee.
There are no stimulants in the formula, which makes it safer in that respect and more versatile.
Disadvantages of Synaptol
Homeopathic remedies have recently been revealed to simply not work.

You can take this with a grain of salt just as you would claims that it does work.
There's a list of prescription drugs that you can't take with Synaptol.

The list includes: Warfarin, Glyburide, Topical Corticosteroids, Digoxin, and Anti-Diabetes drugs
There are no

Synaptol

reviews from customers saying how well they did with it.
Where to Buy
You can purchase Synaptol online through a few different online retailers, including their official website where I've seen a month supply selling for $29.95.
Conclusion
There are more and more ADHD alternatives ev Synaptol takes a different approach.

Without stimulants, it claims to alleviate symptoms. I'm a bit skeptical.

It seems more geared toward children, but I wouldn't give it (or anything) to a child without checking with a doctor first.

There's this weird disconect with Synaptol.

On the one hand, they say it's safe for children. On the other hand, there's a whole list of medications you have to avoid while using it.

My tendency would be to just stay away.
Have You Used Synaptol?

Leave Your Review Below!
Top 3 NootropicsAffiliate Disclosure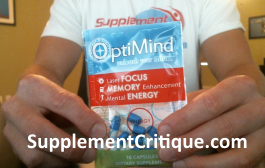 Optimind is the closest thing to Aderall that Ive tested, and Ive tested ALOT of Nootropics.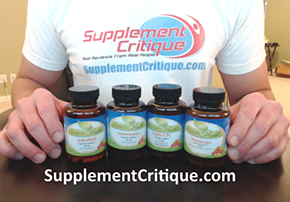 The Nootropics All Star Pack is a GREAT combo of supplements that will improve focus, concentration, and mood.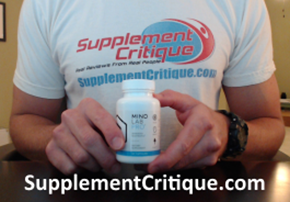 Mind Lab Pro takes a longer, but equally as effective, approach to increasing focus.
How People Found This Review:
and does sinuprol work
Want To See What Supplements
Work Like Adderall?

Click Here To Find Out!
Ask A Question
User Questions and Answers
No Questions Have Been Answered For This Article.