The Amen Solution Attention Support Review – Does It Work
By:
Rob Miller
Fact Checked On: 5-9-2018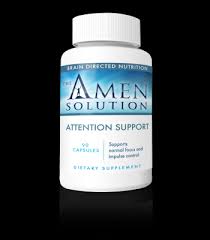 ---
---
Home
»
Nootropics
» The Amen Solution Attention Support Review – Does It Work
The Amen Solution Attention Support Overview
Dr. Daniel Amen is a nationally known psychiatrist and brain disorder specialist.

In 1999, he wrote a book called Change Your Brain, Change Your Life, which made it to the New York Times Best Seller List.

Since then, between his clinics, his writings, his television appearances, and his line of supplements, he's developed quite a following.

We'll be talking about one of his supplements, The Amen Solution Attention Support, today and how it may or may not help you or your child with Attention Deficit Disorder or other focus and concentration related ailments.
Who Is Dr. Daniel Amen?
He's been a practicing psychiatrist and brain disorder specialist since the 1980s.

For many years now, his primary focus has been diagnosis and treatment of ADD, ADHD, and other brain disorders at his six Amen Clinics.

He relies heavily on the use of brain scans called SPECT Scanning (or Single Photon Emulsion Computed Tomography for diagnostic purposes.

He's come under heavy criticism for doing so. Medical associations are in pretty solid agreement that SPECT scanning is not sensitive or accurate enough for diagnostic purposes. Nevertheless, Dr. Amen uses them widely and charges his patients a very high fee for them.

In fact, he has the world's largest collection of diagnostic brain scans by far.
In addition to his clinics, Dr. Amen has produced nine television shows about the brain, all appearing on PBS during fund raising drives.

He also created a 52-week program with Pastor Rick Warren and Dr. Mark Hymen to help get the word healthy though a network of religious organizations.

He's also built quite an online empire, to the point where the Washington Post considers him the most popular psychiatrist in the country.
What Can The Amen Solution Attention Support Do For You?
One of the ways you can access the help of Dr. Amen without going to his clinic or getting a scan is through his line of supplements.

The Amen Solution Attention Support in particular is marketed toward children with ADHD or ADHD-like symptoms, but adults with the same symptoms are also using it.

The promised benefits are that The Amen Solution Attention Support can help you relax, stay calm, and increase your attention span with the use of natural ingredients which means no pharmaceutically induced side effects.
By increasing your focus, you'll grow in confidence.

Knowing that you can pay attention and retain what you're learning can have a relaxing effect on your, or your child's learning.

By maintaining calm focus, you will be able to make better decisions, which can spiral into more good decisions, and eventually the calm assuredness that you'll make better decisions into the future.
The Amen Solution Attention Support Ingredients
The Amen Solution Attention Support formula is made up of six natural ingredients including:
Vitamin B6 which is needed to produce necessary neurotransmitters like serotonin, epinephrine, noepinephrine, and GABA. It can also help support attention and mood when used with Magnesium.
Magnesium which is used to produce and use energy.

In the brain, it supports a calm mood and increased focus.

It's also used to regulate the activity of nerve connections in the brain.
Zinc which is used in hundreds of natural bodily processes, including the conversion of niutrients to energy and antioxidant protection of your cells.

Zinc also contributes to the body's production of the sleep hormone melatonin. Better rest means better focus.

In clinical trials, Zinc has been shown to improve the attention and behavior of children.
PhosphatidylSerine which supports energy production and is essential to creating the synapses that wire nerve cells into information transfer networks.

It's been studied and shown to support cognitive and attention functions.
Pycnogenol which has been clinically shown to benefit attention and other brain functions in both children and adults.

It also promotes increased delivery of blood to the brain.
Choline which supports the production of acetylcholine in the brain.

You need acetylcholine for greater mental focus.

It also can be used to make Phosphatidyl Choline, also important for the brain's synapses.
The recommended daily dose is 3 Amen Solution Attention Supportcapsules, preferably on an empy stomach.
The Amen Solution Attention Support Reviews
We didn't find a lot of discussion specifically related to The Amen Solution Attention Support, but what we did find is mostly positive.

We saw reports like:
"I feel way more focuses without the crazy side effects of anxiety."
"I did notice a sharper focus and not getting tired in the late afternoons."
"I take in the morning and it really helps me with focus."
"I homeshool my granddaughter (8) who in the past has had difficulty sitting through even an hour of school time quietly without fidgeting.

In just the short time since she has been taking Attention Support, I have seen a dramatic improvement.

Even she has noticed that it's easier for her to complete her work."
The Amen Solution Attention Support Side Effects
No side effects are listed on the label, and I have not seen reports of any in customer reviews.

Dr. Amen claims that The Amen Solution Attention Support is safe for children as young as 4.
Where to Buy
You can purchase The Amen Solution Attention Support directly from one of Dr. Amen's clinics.

If you don't have one nearby, you can pick it up online. Dr. Amen's website carries it.

The 90-count bottle sells for $39.95, or $33.96 if you sign up for auto-delivery.You can also head over to Amazon and pick it up for $39.95 with no strings attached.
The Amen Solution Attention Support Pros and Cons
Advantages of The Amen Solution Attention Support
The ingredients are all natural.
The Amen Solution Attention Support is backed by the reputation of Dr. Amen.
The ingredients are fairly gentle but they have been shown to improve brain function.
Disadvantages of The Amen Solution Attention Support
There's not as much customer feedback as I'd like to see.
It's recommended for children, which may lead parents to "self-diagnose" their kids with ADHD, when the problem could be something else entirely.
Given the ingredients, you could probably put a similar nootropic stack together yourself for less.
Conclusion
The Amen Solution Attention Support looks safe and at least somewhat effective.The biggest problem is that it's part of Dr. Amen's growing empire doling out psychiatric advice to the masses.

Dr. Amen may be right and all those other doctors who disagree with him may be the ones who are wrong.

But there's a lot of question about the assertions he's putting out there, especially when it comes to the current usefulness of brain scans for diagnosing brain disorders.

I don't know that you want to involve your kids while there's still so much uncertainty.

But if you're interested in The Amen Solution Attention Support supplement, it might help your symptoms.

I would check with the doctor before you give it to your young child.
Have You Used The Amen Solution Attention Support?

Leave Your Review Below!
Top 3 NootropicsAffiliate Disclosure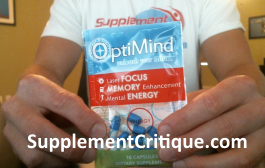 Optimind is the closest thing to Aderall that Ive tested, and Ive tested ALOT of Nootropics.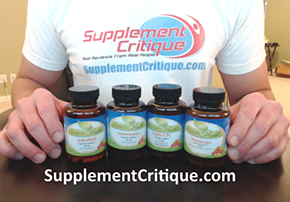 The Nootropics All Star Pack is a GREAT combo of supplements that will improve focus, concentration, and mood.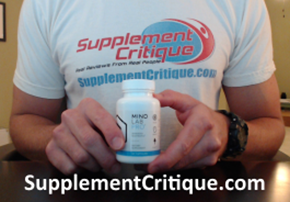 Mind Lab Pro takes a longer, but equally as effective, approach to increasing focus.
Want To See What SupplementsWork Like Adderall?

Click Here To Find Out!
Ask A Question
User Questions and Answers
No Questions Have Been Answered For This Article.