1285 Muscle and Elevate GF Review – Does It Really Work?
By:
Rob Miller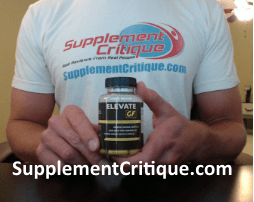 ---
---
Home
»
Pre Workout
» 1285 Muscle and Elevate GF Review – Does It Really Work?
It seems like it's never ending…I login to Facebook every morning while I try to wake up and there it is. A blog post showing up in my news feed talking about some killer combo that will get me ripped quick. I click the ad, and the products change faster than my cat darts away from a barking dog. Todays combination is 1285 Muscle and Elevate GF, 2 supplements that when combined, apparently produce dramatic results. But wait, there is more to the story than meets the eye, and I am going to explain why here.
What Is 1285 Muscle and Elevate GF?
This blog post I was talking about comes off like a real news article in the popular magazine Mens Health, even though it's not really Men's Health. This particular post talks about how there readers have been going absolutely bonkers over some new miracle supplement combination that's taking the nation by storm. This combination includes the supplements 1285 Muscle and Elevate GF, promising 6 pack abs in as little as 1 month when taken together.
What is 1285 Muscle?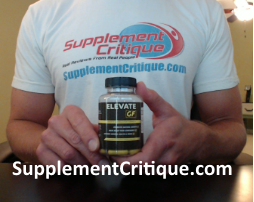 1285 Muscle is apparently a pre-workout supplement that not only promises to build lean muscle, but also claims it will increase your strength, improve endurance, and help you "reinvent your body". It uses the principle of Nitric Oxide (NO) production to help facilitate blood and oxygen flow through the body, delivering massive pumps.
What is Elevate GF?
Elevate GF is apparently a natural growth supplement which actually promises to make you taller. We don't come across products that claim to help you grow taller too often, so we were intrigued at the possibility's of this supplement. The official site doesn't spend alot of time talking about exactly how it will do this, only mentioning that it is an HGH supplement that will increase natural growth hormone levels.
We've seen this claim with HGH supplements before, like Hyper Fuel 9x, and Elevate GF is not the first. However, there is no clinical evidence to suggest any natural compound will make you grow taller. It just doesn't exist, unless you use growth hormone injections, which can run well into the thousands.
So Why Shouldn't I Order 1285 Muscle and Elevate GF?
Well, for starters, there products are not proven. They are relatively new to market, have very few REAL customer reviews and testimonials, and they are not available anywhere else but on their official websites. They do offer a "free" bottle of their product for just the cost of shipping, but where they fail is the terms of this so called "free trial".
For instance, 1285 Muscle offers a 14 day trial of their product for only $5.99 shipping. The trial period ends 14 days after placing your order, and at that point your credit card is charged $89.99.
Not exactly free if you know what I mean. Elevate GF offers similar terms, but it's only $4.95 for shipping, and then they charge you $87.47.
And here's the real kicker…you have the option to cancel your trials of 1285 muscle and elevate gf within the 14 days, but if you do so, you need to send back the product to their warehouse. So let's see, let's say you order it today, and it takes 2 days for them to ship it out.
Assuming it takes 3 – 4 day to ship, they you most likely won't see the product at your doorstep until a week from now. So essentially you have 7 days to try the product out and then if you don't like it, you need to ship it back.
Paid Actors Promoting Their Supplements
If you search for reviews of 1285 Muscle, you'll find a few youtube videos where guys are apparently talking about how effective it worked for them. What they don't tell you is that they were paid to do the review, and likely didn't even take the product. Check out a few of them we found below:
http://youtu.be/VtQvT8dOPdg
First off, the guy doesn't even look like he works out. Second, the review sounds TOTALLY scripted and not genuine at all. Third, this guy is a paid actor who advertises his services on a website called Fiverr, check it out below: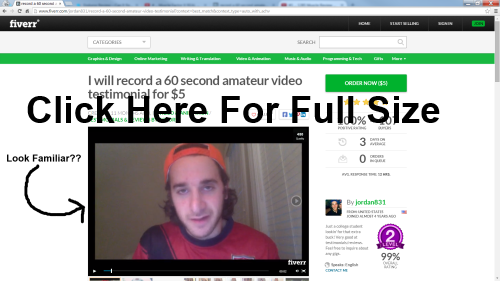 And if that wasn't cause for concern, here's another one…
http://youtu.be/9rGIfaWgXQY
and here on Fiverr…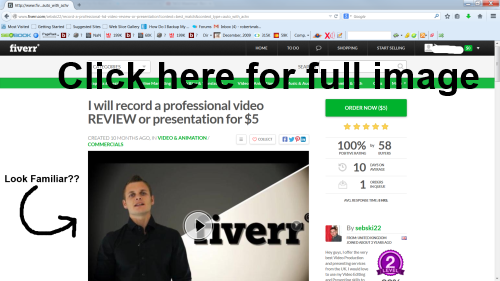 I found a similar type Youtube "review" on Elevate GF, but unfortunately could not find any proof that he was a paid actor. My suspicions tell me he is though…
Recommendation
Don't even waste your time with 1285 Muscle and Elevate GF. It will only drain your wallet and give you a bunch of unexpected headaches. There are plenty of effective pre-workout and other supplements on the market which have built a solid business and are not in the business of scamming people.
Have You Used 1285 Muscle and Elevate GF? Leave Your Review Below!
Top 3 Pre WorkoutAffiliate Disclosure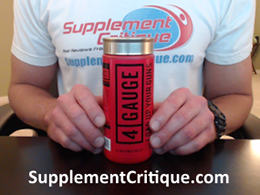 4 Gauge is a brand new pre workout that kicks in FAST and will rev up your workouts.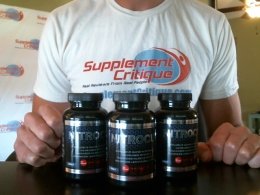 Nitrocut is a VERY effective pre workout supplement for a variety of reasons, see why here.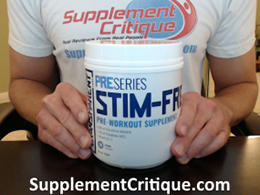 If you're looking for a stim-free pre workout, add Transparent stim-free to your list!
2 Star User Reviews

2.4 out of 5 Stars (7 Reviews)
Have you used this supplement?
I ordered it, got suspicious when the bottle that came looked different then the picture on linej; so I googled it, found this article and went to my bank and canceled my card and got a new one so I can't get ripped off with ongoing charges. I will do my due diligence before I order next time.

Was this review helpful to you?

---
Want To Really Get Ripped?

Click Here To Download My FREE "Get Ripped" Ebook!
Ask A Question
User Questions and Answers
No Questions Have Been Answered For This Article.