AdderRx Review – Should You Use It?
By:
Rob Miller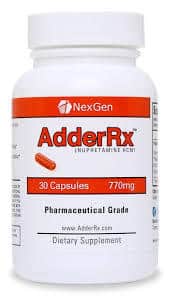 Just when I think the flood of natural Adderall substitutes on the supplement marketplace is starting to subside, a whole new crop appears to prove me wrong.

The one I came across most recently is called AdderRx.It makes sense, though, because every day I get more and more readers asking me about which nootropic supplement they should use and which one is closest to the effect I get from Adderall.
In case you're new to this category of supplements, let's back up and recap a little about what nootropics are and what they do.
For several years now, people with ADD/ADHD have been prescribed Adderall (and other drugs like it) to help increase their focus, attention, and concentration so they can function better in a learning or working environment.

A lot of that prescribed Adderall has been sold in the "aftermarket" to people without diagnosed ADD/ADHD for the beneficial effect on their focus and attention.

But since selling prescription drugs and using someone else's prescription drugs are illegal activities, people are now using natural, over-the-counter supplements called Nootropics as a viable alternative.
Much of the appeal of Nootropics comes from the offer that they can give you many of the positive sides of prescription strength ADD/ADHD medications without of the potential side effects and even intense dependency that some of them can cause with prolonged use or in high doses.
Contents
What is it?
What are the ingredients?
AdderRx Vs. Amphetarol – Are they the same thing?
Who makes it?
Are there any side effects?
Where can I buy it?
My Personal Results
Pros and Cons
Conclusion
What is AdderRx
AdderRx is a nootropic supplement available online that promises to give you the edge you get with Adderall, without the prescription.

Some of the benefits you'll see are:
Increased mental energy.
Improved clarity.
Fine tuned cognition.
Laser-like focus.
Increased alertness and concentration.
Greater mental endurance (less mental fatigue).
They compare themselves with energy drinks, knowing that a lot of their potential customers are using these energy drinks to stay awake and focused during their marathon study or work sessions.

But AdderRx promises lasting energy, no crash, and the added benefit of cognitive enhancers that you won't find in energy drinks.
AdderRx Ingredients
The AdderRx formula is a proprietary blend that includes:
Dimethylaminoethanol (aka Deanol, aka DMAE) which may help increase the presence of acetylcholine, an important neurotransmitter used for cell communication within the brain.
1,3,7-Trimethylxanthine which is the chemical name for caffeine.

Caffeine is clearly well known to provide energy and focus.

We're not sure why they chose to use the chemical name, perhaps because the rest of the formula uses chemical names as well.
L-Theanine which is commonly used to soften the jittery effects of caffeine without causing drowsiness.
Cytidine 5′-Diphosphocholine (aka Citicholine) which is commonly used to mitigate the symptoms of Alzheimer's Disease, as well as ADHD.

It increases natural production of phosphatidycholine which is a chemical used in the brain for cognitive function.
Synephrine HCL (aka Bitter Orange) is a central nervous system stimulant to further provide alertness and energy.
N,N-Dimethyl-4-Hydroxyphenylethlamine (aka Hordenine) which is still another central nervous system stimulant to promote energy.

It may also suppress appetite and improve fat loss as well.
Schizandrol A which is thought to be a natural treatment for anxiety and depression as well as overall brain health and function.
Vinpocetine which is thought to improve blood flow to the brain, delivering needed oxygen and nutrients for better overall functioning.
Here's a quick look at their ingredients label:
Because the ingredients are all contained in a proprietary blend, we don't know how much of each is included in the formula.

The entire blend contains only 770mg, which isn't very promising that the individual ingredients are present at effective levels. According to WebMD, the daily recommended dose of DMAE alone is 300-2000mg; For Citicholine, it's 1000-2000mg daily; Vinpocetine is taken at low doses of 5-10mg, but should be taken 3 times daily.
So while the ingredients look good and effective, the amounts are probably not effective hardly at all.

The recommended dose of 1 AdderRx 770mg capsule per day is highly unlikely to get you to the effective doses you need.

And I wouldn't recommend taking more than the recommended number of pills because you really have no idea how much of each ingredient there is.

You could be getting an unusually high dose of one component and a very low dose of others.
AdderRX Vs. Ampheterol
One thing I noticed right off the bat when I was doing my research for AdderRX was that it looked strikingly similar to that of a totally different product called Ampheterol.
I went back to my original review of Ampheterol and, confirming my suspicions, you will see in the video below that they are essentially the same product.
[vimeo 133499595 w=500 h=281]
Who Makes AdderRx
AdderRx is made by a company called NexGen Biolabs. From Tampa, Fl.

The Better Business Bureau gives them an A rating, mainly because they seem to have addressed all the complaints the BBB has received a out them.
Though a closer look reveals, at least anecdotally, that there are plenty of customers unhappy with the products and/or service they've gotten from NexGen Biolabs.

It's actually a little surprising that the BBB is still giving them an A rating.
AdderRx Side Effects
AdderRx doesn't list any side effects on their label, and I haven't seen any discussion of side effects in the customer reviews I've seen, so it's probably pretty safe on that front.

One potentially beneficial side effect is that AdderRx may help you lose weight because of its energy and appetite suppressant components.
Where to Buy
AdderRx is sold online through the NexGen Biolabs website.

A 30-count bottle should last a month and costs $39.99. It has also been sold on Amazon.com in the past, but it doesn't seem to available there at the time of this writing.
It also doesn't appear to be for sale in traditional brick and mortar stores like GNC, CVS, Walgreens, Walmart, or Vitamin Shoppe.
They don't have any free trial for AdderRx available at the time of this writing, but they have been known to pass out free samples at college campuses during marketing events.
AdderRx Reviews
It's not easy to find customer feedback about AdderRx, which is unusual for an online product.But we did track down a few reviews:
Peter says: "This product does exactly what it says it does, It offers mental clarity and focus without any crash, You will feel a little warm, and have extra energy, but I actually prefer this to Adderall."
Another user says: "This company had people giving samples of the product at my college a couple of weeks ago, I took it on an empty stomach in the morning, and let me tell you, the stuff works, A ton of energy and focus, with no jitters, Worked out like an absolute mania, Lasted a long time too — around 6 hours, then crashed, I am not sure if I would use it for studying, lol, but the stuff is amazing as a pre-workout."
My Personal Results
Not too great. I tried out AdderRx for a few days, and to be honest didn't notice much. The label It basically felt like I had stacked 200 mg of l-theanine with 100 mg of caffeine, which is a nootropic stack all on it's own.
There was a small (but noticeable) increase in motivation and focus, but nothing groundbreaking.
I didn't feel like I had any sort of huge "mental edge", but I could see it working a bit better for someone who doesn't take nootropic supplements on a frequent basis.
The effects I got from it were basically identical to the ones I got from Ampheterol.
AdderRx Pros and Cons
Advantages of AdderRx
It doesn't require a prescription.
It's not very expensive.
It contains several ingredients known to be effective as cognitive enhancers and energy boosters.
Disadvantages of AdderRx
There is not a lot of customer feedback to help determine if it actually works.
The ingredient amounts are not disclosed but based on the amount in the proprietary blend, it's not likely that the amounts rise to the effective doses needed for real benefit.
The company gets a lot of complaints about service, and their responses are sometimes not very nice or helpful.
Conclusion
I've tried a lot of nootropic supplements at this point, and I can see both the good and the bad in AdderRx.

On the good side, they chose good, solid nootropic ingredients for their formula.

On the bad side, it doesn't do a whole lot of good to have the right ingredients when all you really have is a light dusting of each, incapable of doing what they're meant to do.
It might work well for someone who isn't accustomed to taking nootropics in the first place, but as far as an alternative to Adderall I'm afraid it doesn't compare in the least.
In fact, anyone comparing AdderRx to prescription ADHD meds like Ritalin, Vyvanse, or Adderall are basically completely wrong. There is no comparison in my opinion, which is no surprise.
If I had to put a direct comparison, like someone was holding a gun to my head and said how do they compare, I would say it was like taking a 1 MG Adderall IR tab, which basically doesn't even exist.
In the end, I'd recommend you go with something with better dosing than AdderRx.
Have You Used AdderRx?

Leave Your Review Below!
Top 3 NootropicsAffiliate Disclosure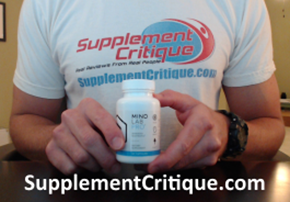 Mind Lab Pro is a VERY effective nootropic for focus, concentration, short / long term memory, and more.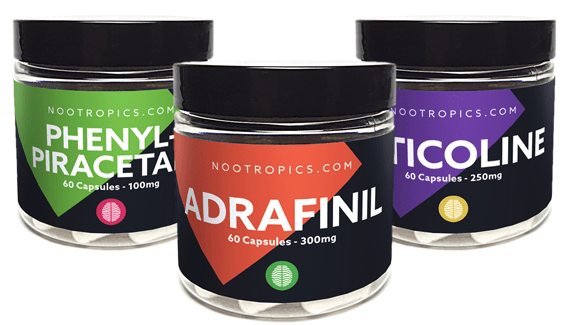 The Ultimate Nootropics Stack by Nootropics.com is one of the most effective stacks I've taken.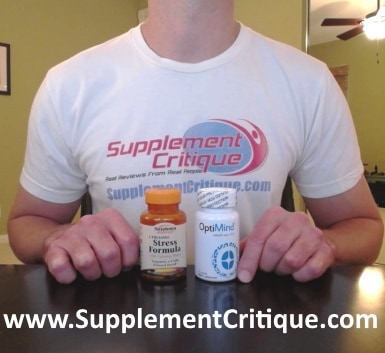 The combo of L-Theanine and Caffeine is a well known nootropic stack that really works.
User Reviews

1.0 out of 5 Stars (1 Reviews)
Have you used this supplement?
Wouldn't waste my money again
I have taken AdderRx and I didn't feel any increase in focus or energy or anything. All I did was feel nauseous and sick. Maybe I got a bad batch I'm not sure. It's been a few months so I thought today I would try it again. I opened it up and the pills are stinky and wet almost. They have been in my bedroom the whole time never once in my car so it didn't melt. The expiration date isn't until 2018 and I don't remember it smelling this bad the last time. I would be careful with this, something seems dangerous about it.

Was this review helpful to you?
2 out of 3 people found this review helpful.
---
Want To See What SupplementsWork Like Adderall?

Click Here To Find Out!
Ask A Question
User Questions and Answers
---

Are any of these products safe to give to an 8/9 year old. -Dawn

As far as I know, they're all recommended for adults 18 and over only. You should discuss any supplements for children with their doctor.- Rob
Was this question helpful to you?
2 out of 2 people found this question helpful.
ASK A NEW QUESTION
---

Is it okay to mix adderRx with alcohol? -sarah

The warning on the label states "Do not combine with Alcohol", so the answer would be no. It's very heavy on the stimulants, so that could be the issue. In any event, I would heed the warning on the label.- Rob
Was this question helpful to you?
1 out of 1 people found this question helpful.
ASK A NEW QUESTION