Addex IQ Review – Should You Use It?
By:
Rob Miller
Fact Checked On: 3-19-2016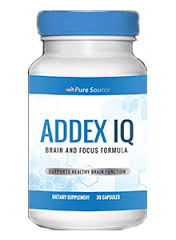 Cognitive enhancement is the latest greatest thing in the nutritional supplement market.

It's becoming clear that these brain boosting nootropics can actually help you think better, remember faster, and be more productive on a daily basis.

While some products make over-the-top claims like how you can use 100% of your brain instead of the measly single digit percentage you currently use are silly, the truth is there's room for improvement and there are supplements that help.
Addex IQ is a nootropic supplement I recently found online. I haven't had a chance to try it out myself, but I have done some research into it – how it works, what ingredients is uses, what kinds of results people are having – and the following is what I found out.
Addex IQ Benefits
As is the case with most nutritional supplement available online, Addex IQ is not shy about letting you know what it can do for you.

A list of benefits includes:
Improved cognitive function.
Increased focus.
Enhanced clarity of thought.
Boosted all day energy.
One of the things we lose when we get older is our mental sharpness.

Even if you don't succumb to Alzheimer's Disease or dementia, you still lose some mental capacity.

That's why more and more people of all types and ages are turning to supplements that can help slow down and even reverse that process.
Addex IQ Ingredients
The promises make by Addex IQ are very similar to what we find promised by most nootropic supplements.

So next, we'll take a look at the formula to see if it supports these benefits.
Unfortunately, Addex IQdoesn't provide us with a compete ingredient list.

In fact, the only component in the formula they mention is 100% Pure Phosphatidylserine Complex.

The name "complex" indicates that there are at least 2 ingredients in it, one of which is Phosphatidylserine.

Since that's the only one to go on, let's talk a little about it.
Phosphatidylserine is a chemical partially made by the body, but mostly coming from the food we eat.

Supplementation is used to combat symptoms of Alzheimer's Disease and other age-related decline in mental function.

It may also improve cognitive function in young people as well.

Phosphatidylserine supplements used to be made from cow brains, but because of concerns about Mad Cow Disease, they're now made from Soy and Cabbage.

While safer, it's not yet been determined if these sources are as effective.
The mechanism of action is to improve the signaling mechanism between cells of the brain.

Some early studies were enough for the FDA to allow supplement companies to claim that it may reduce the risk of dementia, but later studies led them to rescind that permission.
Phosphatidylserine has also been shown to improve the body's reaction to stress induced by physical activity, improving athletic performance.
The rest of the ingredients in the Addex IQ formula are said to be all natural, but again, they are not specified.

We also don't know it contains caffeine or other stimulants, which is unfortunate since this is important information to a lot of people who might want to use it.
How To Use Addex IQ?
We were unable to find specific dosage information, but the fact that a bottle contains 30 capsules leads us to believe the recommended dose is one pill per day, most likely taken in the morning.
Addex IQ Side Effects
Phosphatidylserine is widely considered safe and not prone to causing unwanted side effects.

Without knowing the rest of the ingredients, it's impossible to tell if you can expect any side effects at all.

Either way, it's important to remember that no supplement can claim to be completely side effect free.
Where to Buy
We ran into a little trouble locating a source for buying Addex IQ. At some point, it was available online through a free trial offer.

It worked similarly to other free trial offers we've talked about here.

You pay a small shipping fee and they send you a one month supply.

After a period of time (usually 14 days) if you haven't called to cancel your subscription, they charge you full price for the trial bottle, and start sending you full price bottles every month from then on out.

The biggest problem with this setup is that they don't state clearly what you're signing up for.

You have to dig deep in the terms and conditions to find this information, which most people don't.
At this time, however, all the links to ordering the free trial are either broken or they send you to a different product.

The indication is that Addex IQ is not presently available.

This is pretty common with these free trial supplements.

Here's a rough outline of how it usually goes:
They come in like gangbusters.
They advertise like crazy.
They get a bunch of orders.
They piss a lot of customer off by charging them month after month.
They get a bad reputation.
They shut down under the current name.
They sometimes set up shop under a different name and start all over again.
I'm not absolutely certain this is what happened here, but let's just say it wouldn't surprise me one bit.
Addex IQ Pros and Cons
Advantages of Addex IQ
It contain Phosphatidylserine, which is a well respected nootropic ingredient.
Disadvantages of Addex IQ
The complete formula is not known.
There's no telling how much Phosphatidylserine is even in the formula.
There are no independent reviews from customers letting us know how well it works in the real world.
It was only available through a free trial scam offer.
It's not available at all at this time.
Conclusion
A good nootropic supplement can really help with energy, mood, productivity, and cognitive functioning.

But not all nootropic supplements are what they're cracked up to be.

It looks like Addex IQ doesn't make the cut, which is why I wouldn't recommend you waste your time looking for it.
Have You Used Addex IQ?

Leave Your Review Below!
Top 3 NootropicsAffiliate Disclosure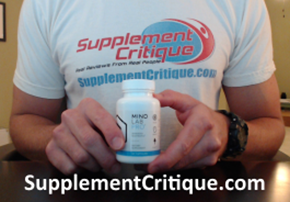 Mind Lab Pro is a VERY effective nootropic for focus, concentration, short / long term memory, and more.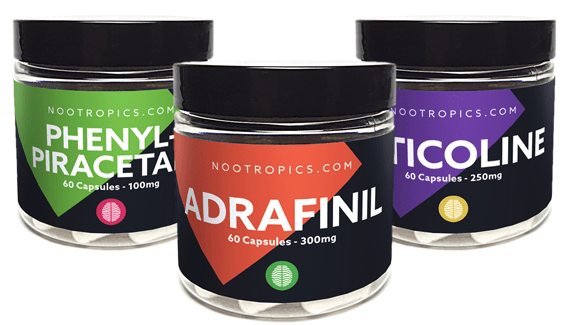 The Ultimate Nootropics Stack by Nootropics.com is one of the most effective stacks I've taken.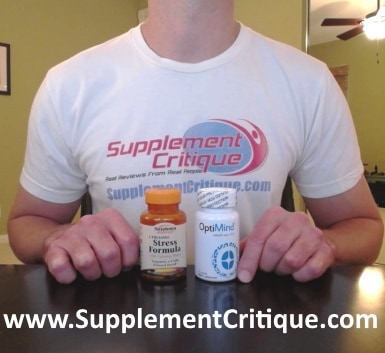 The combo of L-Theanine and Caffeine is a well known nootropic stack that really works.
Want To See What Supplements
Work Like Adderall?

Click Here To Find Out!
Ask A Question
User Questions and Answers
No Questions Have Been Answered For This Article.