Amino Prime and Trig X2 Review – Miracle Combination Celebritys Use?
By:
Rob Miller
Fact Checked On: 5-12-2016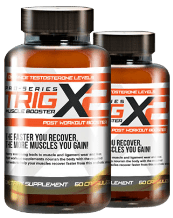 ---
---
Home
»
Pre Workout
» Amino Prime and Trig X2 Review – Miracle Combination Celebritys Use?
Ive been getting some comments from guys asking if I had ever heard of a combination of Amino Prime and Trig X2for muscle growth and development. I get questions like this everyday, the only thing that is different is the stacking combination. Some days it's elite test 360 and muscle factor x, some days it's Sytropin and Antler X, but there is always one common theme….they read about this supposed "Secret celebrity supplements stack" in an apparent Men's Health article.
You often like to think that "hey, if Men's Health is saying it, it must be true!?", but what most guys don't realize is, it's not actually men's health that's giving this recommendation. Rather, there have been several fictitious "Flogs" (Fake + Blog = Flog) circulating on the internet, posing as the reputable Mens Health source. So what is Amino Prime, and does it really work great with Trig X2?
What is Amino Prime?
Amino Prime is a supplement that reportedly works to boost your growth hormone levels quickly and safely. This supplement works quite differently from alot of the other supplements I have come across on the internet, and uses a completely different approach. However, they do promise all of the same benefits that other pre-workout supplements claim, including:
Increased Lean Muscle Mass
Reduced Body Fat
Lowered Recovery Times
Boost Your Endurance
Increase Energy Levels
The primary ingredient they use is an "Acid Stable Protease Blend", which basically allows for protein to be digested more efficiently by breaking down the bonds of protein into peptides, or in some cases, amino acids. While protease is still in the research phase and there is no difinitive proof that it works effectively, it has shown great promise in initial trials.
What is Trig X2?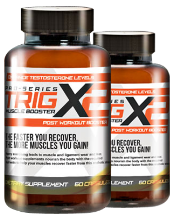 Figuring out how Trig X2 works is a bit of a puzzler. It's promoted as a post-workout recovery formula, but the listed benefits are mainly the same as they are for pre-workout supplements, namely increased energy, boosted metabolism and fat burning, better mental clarity and focus, even pumps during your workout.
The only mention of mechanism of action refers to the increase in Nitric Oxide which opens up blood vessels so more oxygen and nutrients get to your muscles. They also mention that it is a testosterone booster and that it is stimulant free, but they fail to inform us of the ingredients. This should be a major red flag to anyone considering buying a supplement.
Free Trial of Both Amino Prime and Trig X2
Just like the other combinations that I mentioned previously, both Amino Prime and Trig X2 are "handing out" free trials of their supplements to buy. However, these free trials, while interpreted as a free sample, really just funnel you into what is called a "Free Trial Rebill" program. Essentially, what this means is that you have a certain period of time to try the product out (typically 10 – 14 days from ordering), and then you are automatically charged some ridiculous amount (usually anywhere from $75.99 – $95.99) at the end of this trial period.
Don't believe me??? Check out the comments on my Trig X2 review to see what I'm talking about.
Recommendation
While Amino Prime may show some bit of promise based on the fact that it uses a completely different type of therapy unaccustomed to what were used to seeing, the promise that combining these 2 supplements will give you great gains is likely false. It takes hard work, dedication, sound nutrition, and proper supplementation to really get you what you need. Leave your individual age, height, and weight measurements in the comment section below, and I will try to give you my best recommendation as far as diet, exercise, and supplementation.
Have You Used Amino Prime and Trig X2? Leave Your Review Below!
Top 3 Pre WorkoutAffiliate Disclosure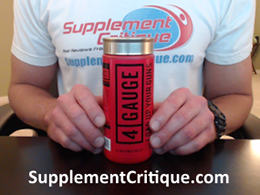 4 Gauge is a brand new pre workout that kicks in FAST and will rev up your workouts.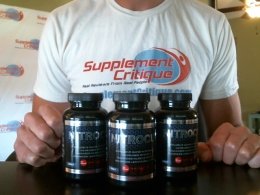 Nitrocut is a VERY effective pre workout supplement for a variety of reasons, see why here.
How People Found This Review:
and stack xl and testo elite
Want To Really Get Ripped?

Click Here To Download My FREE "Get Ripped" Ebook!
Ask A Question
User Questions and Answers
No Questions Have Been Answered For This Article.