Animal Pak Review – Is It Effective?
By:
Rob Miller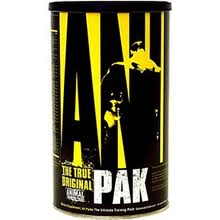 Animal Pak Overview
For 25 years, Animal Pak from Universal Nutrition has been the number 1 selling training pack for bodybuilders who want to get all the nutrition and extra help they need to perform at their best the first time and every time. For massive size and freakish strength, Animal Pakhas not only the vitamins and minerals, but the amino acids, carbohydrates, and antioxidants that'll give you the anabolic/ergogenic benefits you need to make all the chemical reactions necessary to reach your full potential.
When you're at your best, your training will be too. Animal Pak says it can transform your body into the perfect environment for rigorous training and ultimate gains.
Animal Pak Ingredients and How They Work
Animal Pak is packing lots of ingredients. Each pack contains 11 pills to make sure you get all the nutrients you need. You take 1 pack 30 minutes after your pre-workout meal. If you're training for a big event, it's recommended that you take 2 packs per day, and always with plenty of water.
First of all, it's loaded with essential vitamins, minerals, and necessary nutrients like Vitamins A, B, C, D, and E, Niacine, Riboflaven, Biotin, Calcium, Iodine, Magnesium, Potassium, Copper, Zinc, Selenium, and Phosphorous.
Then Animal Pak adds several complexes to complete the formula:
The Amino Acid Complex with Alanine, Arginine, Aspartic Acid, Lysine, Glutamine, Histine, and Tryptophan, among others, for muscle building.
The Performance Complex with Carnitine, Hawthorne Berry, Milk Thistle, Ginseng, Pyridoxin A-Ketoglutarite to give you the energy you need to give more into and get more out of your workouts.
The Antioxidant Complex with Alpha Lipoic Acid, Citrus Bioflavonoids, CoQ10, Grapeseed Extract, Lutein, and Lycopene to improve the health of your cellular structure.
The Digestive Enzyme Complex with Bromelain, Inulin, Lipase, Pancreatin, Papain, and BegPeptase 2000 to help your body work to capacity by efficiently making the bets use of everything you put in it.
Animal Pak Pros and Cons
Advantages of Animal Pak
Animal Pak has been around for almost 30 years and it's more popular than ever.
It contains a comprehensive list of nutrients for good health.
There's a money back guarantee.
Disadvantages of Animal Pak
11 pills may be tough to swallow all at once.
The doses on some of the non-water soluble vitamins may be too high.
Some Animal Pak reviews mention difficulty sleeping and racing heartbeat.
Where to Buy Animal Pak
You can get Animal Pakonline and in stores, including GNC. A 44 pack, which should last between a month and a month and a half, goes for as little as $35.99. We found this price at GNC online. Universal Nutrition boasts an iron clad guarantee no matter where you buy it, so that's a plus.
Conclusion
Sometimes the best thing for you has been right in front of you all along. Animal Pak is Universal Nutrition's answer to the ultimate multivitamin for bodybuilders. It seems that it's particularly right for someone just starting out lifting, who wants to prepare his body for the changes to come.
Their longevity and money back guarantee go to show that Animal Pak at the very least has good business practices, and their track record of producing great, noticeable results for users is reason alone to go out and add it to your body building regimen.
Have You Used Animal Pak? Leave Your Review Below!
Top 3 Pre WorkoutAffiliate Disclosure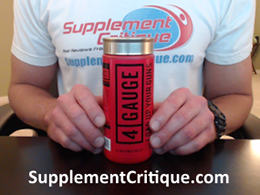 4 Gauge is a brand new pre workout that kicks in FAST and will rev up your workouts.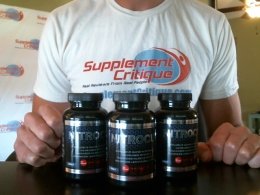 Nitrocut is a VERY effective pre workout supplement for a variety of reasons, see why here.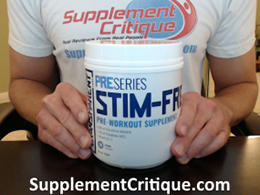 If you're looking for a stim-free pre workout, add Transparent stim-free to your list!
4 Star User Reviews

3.5 out of 5 Stars (2 Reviews)
Have you used this supplement?
There Are no 4 Star User Reviews
Want To Really Get Ripped?

Click Here To Download My FREE
Ask A Question
User Questions and Answers
---

Hello, do you know which of the pills contain the calcium. I should limit my intake of it but would like to continue the other pills. Best, Roland -Roland

No idea.  You'll have to contact Universal Nutrition directly for that.  Their contact number is 800.872.0101.  Their email address is Info@UniversalNutrition.com.- Rob
Was this question helpful to you?
1 out of 1 people found this question helpful.
ASK A NEW QUESTION
---

I will be on my second cycle of Animal Cuts. Do you think I should also stack it with STAK and PAK? If so, how would you suggest I stack them? -Shane

Stack Animal Cuts and Animal Pak, but safe STAK for a separate cycle. While you're stacking them, take them each as directed, and  4 week cycle should be a good start.- Rob
Was this question helpful to you?
1 out of 1 people found this question helpful.
ASK A NEW QUESTION
---

in how many days will it be able to see the result of taking animal pack? -stephan

You should start feeling a difference right away, within a few days. Results from your improved workouts will start to show in a few weeks.- Rob
Was this question helpful to you?

ASK A NEW QUESTION