Brain Peak Review – Should You Use It?
By:
Rob Miller
Fact Checked On: 8-31-2015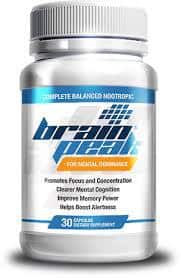 Brain Peak Overview
Nootropics, otherwise known as brain boosters and ADHD alternative supplements, are all the rage in the supplement world.

There's a whole huge community of people experimenting with combining all sorts of ingredients to make their own stacks, and there are new fully formed supplement options popping up every day.

The benefits to making your own are that you know exactly what's in it and you might possible find the perfect combination.

The main benefit of a complete supplement are that you get the benefit of someone else's research, without having to do it all on your own.

Of course we recommend that you become familiar with the ingredients, since it's always a good idea to know what you're putting in your body.
I think it was the movie "Limitless" where Bradley Cooper took that pill and could all of a sudden write a book and make millions of dollars in the stock market overnight that brought the idea of brain boosting supplement to the mainstream.

Since then, more and more formulations pop up practically every day. Brain Peak is one we recently became aware of.

The benefits it claims are:
Achieving never before dreamed of performance.
Revitalizing your entire mind (I think that's a reference to the quote from the movie where they say we only use a very small portion of our brains.
Smashing targets with ease.
Thinking faster and more clearly.
Accessing your power.
With these claims, Brain Peak is definitely indicating that it can make you achieve like the character in the movie.

Of course, most supplements make big claims.

It's our job to break it down and figure out what's fact and what's fantasy.
Brain Peak Ingredients and How They Work
The primary mechanism of action used by Brain Peak is boosting acetylcholine, a crucial neurotransmitter in your brain.

The formula uses 9 natural ingredients to achieve that boost and further enhance your brains optimal functioning, but their website only discusses the 2 main components:
Huperzia Serrata (aka Huperzine A) which is being studied as a potential cure for Altzheimer's Disease because of its ability to improve age-related memory impairment.

It works by increasing Acetylcholine levels.

It comes from the Chinese plant, Club Moss
Vinpocetine which is derived from the periwinkle plant improves blood flow to the brain.

Some preliminary studies have shown that it may improve memory in healthy adults.
Brain Peak Pros and Cons
Advantages of Brain Peak
The ingredients are all natural.
The focus is on acetylcholine, which if it works, could potentially boost your brain power.
Disadvantages of Brain Peak
We found no Brain Peak reviews from customers, other than testimonials on the website, which we always take with a grain of salt.
Full ingredient information is not available.
You can only purchase

Brain Peak

by signing up for a free trial offer, which turns out to be anything but free.

It's actually very expensive.
Where to Buy
At this time, Brain Peak is only available through their online free trial offer.

You pay only $4.97 for shipping and handling, and they send you a full 30 day supply.They also automatically sign you up for their monthly autoshipping program.

Unless you call within 10 days of ordering your trial, they'll charge your credit card $139.97 for the "free" trial bottle.On top of that, they'll send you a new bottle at that same price every month until you cancel.
Lots of supplements use this scheme to sell product.

And I can't tell you the number of guys who write to me that they got scammed.

Most people who order have no idea what they're signing up for.

And that's because that's how the company wants it.

They post it in teeny tiny font as vaguely as possible, so they can catch more unsuspecting customers.
The free trial offer would be one thing if there were another option.

That way, things are much more above board.

With more options, people tend to investigate each option more thoroughly because in the end they want to choose the best for them.

With only one option, Brain Peak customer tend to simply click through.
Conclusion
I haven't tried Brain Peak myself. It may be a decent nootropic supplement.

But when a company deliberate sets out to trap customers into repeat business, it's got to put up a red flag.

Their cause is also not helped by the fact that they are calling themselves the "real NZT drug" from the film Limitless. There are better options.

I recommend you go with something else.
Have You Used Brain Peak?

Leave Your Review Below!
Top 3 NootropicsAffiliate Disclosure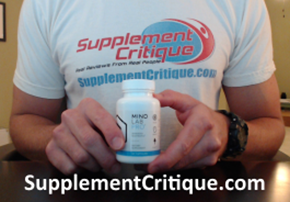 Mind Lab Pro is a VERY effective nootropic for focus, concentration, short / long term memory, and more.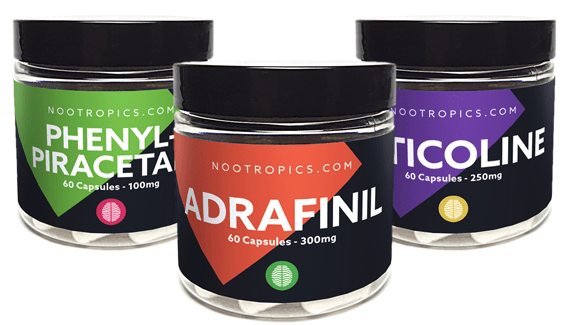 The Ultimate Nootropics Stack by Nootropics.com is one of the most effective stacks I've taken.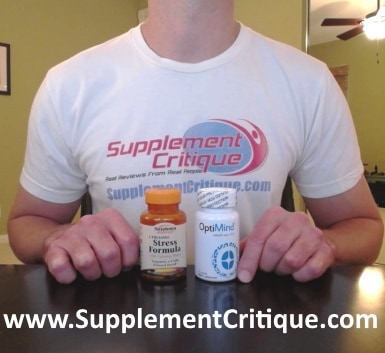 The combo of L-Theanine and Caffeine is a well known nootropic stack that really works.
Want To See What Supplements
Work Like Adderall?

Click Here To Find Out!
Ask A Question
User Questions and Answers
No Questions Have Been Answered For This Article.