IQ+ Review – The BIGGEST Reason to Stay Away
By:
Rob Miller
Fact Checked On: 5-5-2018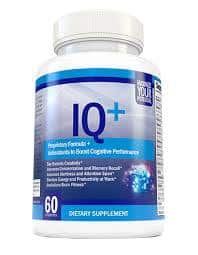 Professionals and college students all over the world are looking for ways to stay on top of their game, and this happens to coincide with an aging boomer population wanting to remain cognitively vital as they enter and move through their golden years.
As a result of this growing focus on boosting our brain power, new supplements appear on the market all time, each promising to give you results like the "Limitless" pill that made Bradley Cooper turn into a genius overnight.
IQ+ is one of these new brain supplements.
According to their website, IQ+ provides energy and focus while it boosts memory recall and helps you achieve the productivity you need to propel you toward your goals.

Of course, this is what they all promise, while very few products live up to the hype.
Let's take a closer look to see if this one delivers.
What Is IQ+?
The makers of IQ+ pills designed a formula that starts with energy and springboards from there to unlock the full potential of your brain.

By taking this supplement each day, you'll feed neurotransmitters in your brain with the fuel they need to work better and more efficiently than they have in years, maybe ever.

As a result you'll see:
ABoost in concentration.
Greater creativity.
More energy.
Enhanced memory recall.
Higher productivity.
The effects are meant to kick in in about 30 minutes and last for six hours, during which time you'll be able to get in the zone, ignore distractions, organize your thoughts, and accomplish your goals.

In addition to the short term effects, IQ+ improves the way your mind works over time by incorporating substances into the formula that have been provento produce more pronounced effects after building up in your system.
IQ+ Ingredients
The website doesn't display an image of the actual label and doesn't provide a complete ingredient list, but it does give an overview of the highlights and how they may be of benefit.
Caffeine is a core ingredient, as it provides the energy boost touted so heavily in the marketing literature.

It acts as a central nervous system stimulant, increasing alertness and allowing you to maintain productivity and avoid fatigue.
L-Theanine is commonly used alongside caffeine.

It produces a counteractive relaxing effect, essentially taking the edge off without negating the effects.

On its own, it's often used to treat anxiety and to help prevent dementia.

The most commonly recommended dose is about 200 mg, although we don't know how much is found in IQ+.
L-Carnitine which assists in the production of certain important transmitters for cognitive activity.

It facilitates the transport of fatty acids to produce energy for the cells of the body.

It also converts to Acetyl L-Carnitine, acting as a neuroprotectant and helping to increase the neurotransmitter acetylcholine.
Bacopa Monnieri which is increasingly used in nootropic formulas to increase blood flow to the brain, delivering more of the oxygen and nutrients to function at full capacity.

This is the ingredient mentioned above – the one that produces better results at 12 weeks than at 4.
Rhodiola Roseawhich is known as an adaptagenic for its ability to help the body and mind respond appropriately to stress and fatigue.

It supports the neurotransmitters involved with focus, learning, and memory as well as improving responses to cognitive and emotional stress.

At the same time, it increases mental endurance.
Vitamin B6 (aka Pyridoxine) which is vital for energy production within your brain cells and is also vital to the production of neurotransmitters.

It's been shown that low levels of Vitamin B6 can indicate diminished cognitive ability, which is obviously an important reason to include it in a nootropic formula.
Ingredient amounts are not listed, and this is really too bad.

There are scientific studies and recommendation norms associated with most nootropic ingredients, and the truth is it's tough to know how effective an ingredient will be if you don't know how much there is.
For instance, I've seen supplements with as little as 50 mg of caffeine per dose, or as much as 300 mg. This is a huge difference. 50 mg will give most people a bit of a boost, while 300 mg might have most people bouncing off the walls for 2 hours before hitting that wall and crashing pretty hard.

And on a related note, L-Theanine is best used at a 2:1 ration with caffeine.Without knowing amounts, we don't really know if these two primary ingredients are being used to their best advantage.
How To Use IQ+
Instructions for use are not shared at the product website, but each bottle contains 60 capsules, indicating that you'll take 2 a day, probably in the morning to avoid being prevented from sleeping by the caffeine content.
IQ+ Side Effects
No significant side effects have been reported concerning this product, and judging by the ingredients listed, I would not expect any.

That said, if you have an allergy or sensitivity to a given substance, you may experience mild symptoms such as headache or nausea.
There is caffeine in IQ+, so there's also the possibility of over-stimulation depending on how much is in a serving and how sensitive to caffeine you are. With that said, the addition of L-Theanine should keep any adverse effects to a minimum.
Where to Buy IQ+
The only place you can purchase IQ+ is at the official product website.

There are several different price points and some of the terms are pretty confusing so I'll walk you though it.
If you just want to buy one bottle and see how things go, they call that the "Sampler Package" and the "1 Bottle Test Plan" and it costs $49.99 plus $9.95 shipping.But it's not really a "1 Bottle" purchase at all.

By placing this order, you would also be automatically enrolling in a monthly plan costing $29.87 plus shipping each month.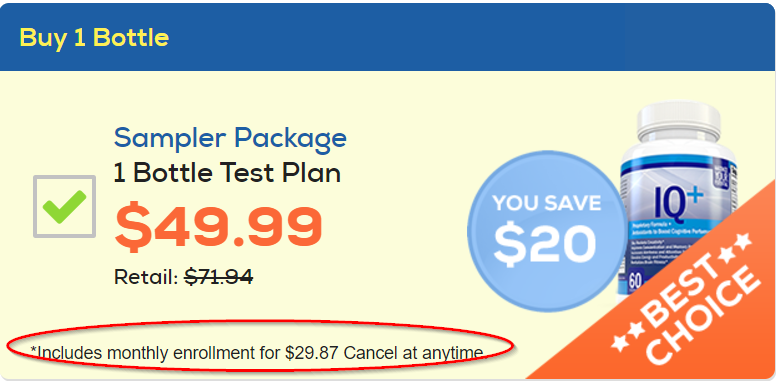 This is also true of what they call the "Tier 2 Package".With this choice, you're buying 3 bottles outright for $39.99 each, AND signing up for the monthly plan at $29.87 as well.
You've probably heard or read about the "Free Trial Scam" offers that are all over the internet.If not, here's a link to our comprehensive overview of what they are and how they work: Free Trial Supplement Scams – The Ugly Truth
The IQ+ offer is a little different, but not really any better; in fact it may be worse.

They don't even offer the first bottle for free.

They charge you full price – even more than the subscription price – and STILL sign you up for monthly automatic payments.

And the notification about the monthly subscription is easy to miss. There's no active sign up. It's completely passive.

You clearly intend to buy a single bottle, but end up in a monthly contract.
If you opt for one of the more expensive plans, you won't be signed up for the monthly subscription plan.

There are two of these – the "7 Bottle Monster Plan" at $23.99 per bottle and the "5 Bottle Monster Plan" at $29.99 per bottle.If you choose either of these, you will get the specified number of bottles, and that will be it.
Here's a rendering from the Terms and Conditions document.

Hopefully it clears things up: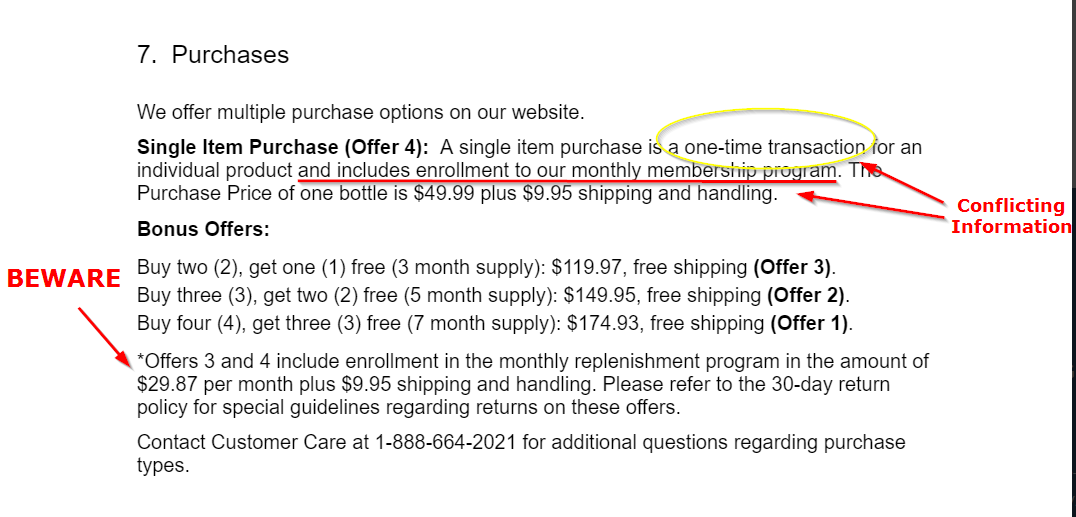 There is a money back guarantee, but it only applies to unopened bottles, which doesn't afford you the opportunity to try it before returning it.

They also will charge a restocking fee if you do return an intact bottle.
IQ+ Reviews
As is often the case with products that are only sold through their official website, there are no independent customer reviews to be found online. Many products will post testimonials on their website, but these are seldom reliable due to the fact that companies can cherry pick and even make up the testimonials they want to present.
Similarly, if you search google for reviews you'll come up short.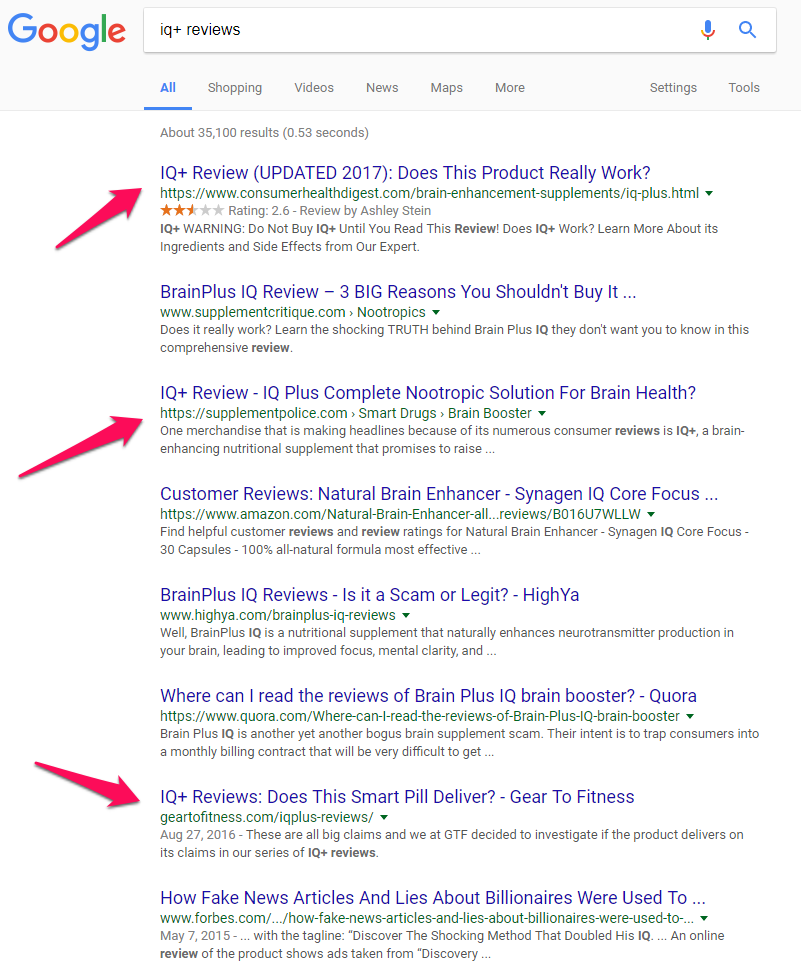 As you can see, the majority of the reviews are for a completely different product called Brain Plus IQ. (Which, consequently, you can see my review of it listed right near the top).
In the case of IQ+, there's another source for reviews, but it took some digging to get to them.

The digging began with questions about what company manufactures and distributes IQ+.
Who Makes IQ+?
When I started looking for information about the company behind IQ+, I had no idea how big of a job I was undertaking.

There seem to be connections to companies in several different cities, and in the end, it was never completely clear who was involved.
According to the Terms and Conditions document on the website, the company is called IQ+, and is located in Pendleton, Indiana.

When we entered researched this information at the Better Business Bureau website, a company called Nutra Life Brands came up as associated with IQ+, and with the same address.

This company has a rating of "F" based on a number of complaints (over 650) and bad reviews, and they appear to use dozens of aliases under which they conduct business. (Source)
Most of the complaints concern the shady billing practices employed by the company, and this is right in line with what we know about how IQ+ is sold using the deceptive signup for monthly payments and shipments.

The remainder are generally dissatisfied with the customer service provided.
Here's a pretty representative example: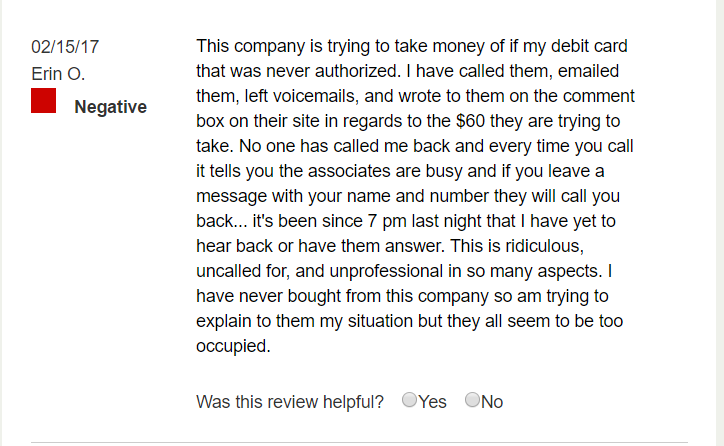 To be clear, these reviews are not directly about IQ+.They're about other products sold by the same company, but they're relevant in that they are about billing and customer service, which would hold true across products.
IQ+ Pros and Cons
Advantages of IQ+
The ingredients are all natural.
The formula contains a few solid performers for boosting energy and focus.
Disadvantages of IQ+
The entire formula along with ingredient amounts are not disclosed.
There are no independent customer reviews.
Company information is not readily available, and what we were able to find isn't good news.
The company has a reputation for scamming customers and providing awful customer service.
The Bottom Line
On the face of it, IQ+ looks just like most of the other brain boosting supplements that have come onto the market in the last several years.

Not bad, not great, but with the potential to boost energy and possibly cognitive faculties.

Unfortunately, we've seen no direct feedback about how well it does its job, so that aspect of things remains a mystery.
What we do know is that if you decide to order a bottle of IQ+ to try it out, you'll end up with monthly billing you probably never wanted.

We usually see this kind of scam along with free trial offers.The fact that it's a little different in this case doesn't change the fact that they are signing a lot of customers up without full knowledge of what they're getting into, and that this company has a reputation for very bad customer service.
I see no reason to recommend a product with such a huge potential downside combined with so little upside.
Have You Used IQ+?

Leave Your Review Below!
Top 3 NootropicsAffiliate Disclosure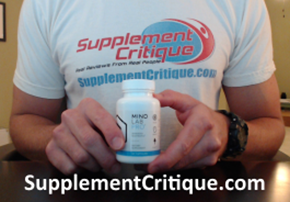 Mind Lab Pro is a VERY effective nootropic for focus, concentration, short / long term memory, and more.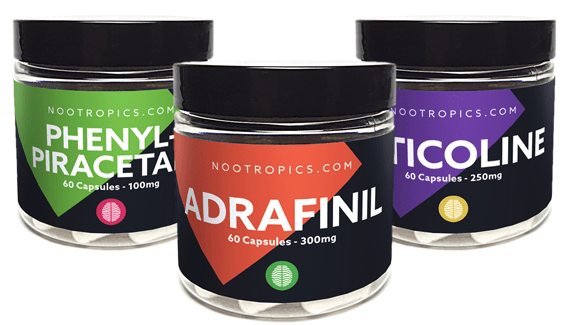 The Ultimate Nootropics Stack by Nootropics.com is one of the most effective stacks I've taken.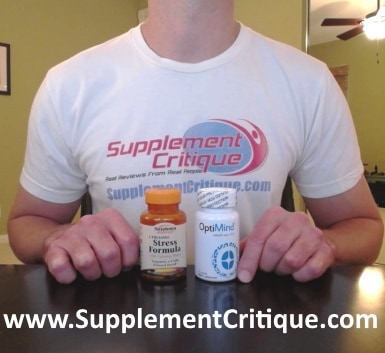 The combo of L-Theanine and Caffeine is a well known nootropic stack that really works.
Want To See What SupplementsWork Like Adderall?

Click Here To Find Out!
Ask A Question
User Questions and Answers
---

Why Dr. Ben Carson advertising this product? -RICHARD snyder

He's not really advertising it. I would bet he's never even heard of it. This product is a scam that uses celebrities without their knowledge all the time. You can read more about this practice in this review and my article: https://www.supplementcritique.com/no-lebron-james-did-not-use-that-supplement/- Rob
Was this question helpful to you?
1 out of 1 people found this question helpful.
ASK A NEW QUESTION