ProBrain Review – Should You Use It?
By:
Rob Miller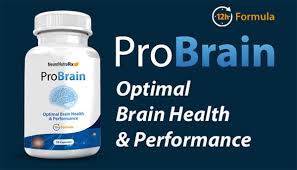 There are tons of reasons to want access to more and better brain power.

Maybe you're a full time student trying to reach that elusive 4LEAN--0. Maybe you're working 60+ hours a week trying to impress your new boss.

Maybe you're reaching an age where you notice some cognitive decline.

Maybe you've got a combination of some or all of these factors.
Whatever your reason, there's never been a better time to be looking for a cognitive enhancement supplement.

The market has exploded, with dozen available now, and more arriving on the scene all the time.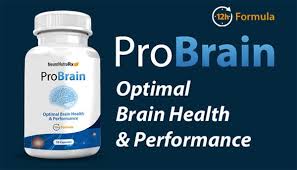 ProBrain is one of your available options.

It's known as a nootropic supplement or a smart pill.

Basically what it does is:
Improve attention and focus.
Boost your memory, both short and long term.
Quicken the speed with which you think and process new information.
Improve the overall health of your brain, resulting in a new level of clarity.
Who Uses ProBrain?
Nootropic supplements got their start as natural replacements for ADD/ADHD drugs like Adderall.

College campuses were notorious for students and others selling their prescription Adderall to other students wanting to get a leg up on their studies.

These medications could improve energy, focus, and clarity for anyone, not just ADD/ADHD sufferers.
Of course, it's expensive, possibly hazardous, and illegal to use buy, sell, and use prescription medications without a prescription, so now there are nootropic supplements like ProBrain.

They're legal and available to help anyone who wants the edge, but wants it on the up and up.
How Does ProBrain Work?
There are lots of different nootropic substances to choose from.

Each different supplement creates a formula by picking and choosing from that wider list.

Some of the components provide energy, some provide antioxidant protection for cells and cell membranes.

And still others provide an increase in the neutotransmitters in your brain.

These are the communicators within the brain.

Sufficient and and sufficiently high functioning neurotransmitters will give you that cognitive boost you're looking for.
ProBrain claims to opt for choices that regenerate your brain.

That means they use alpha brain wave boosters for clarity, brain cell communicators, brain health boosters, and neurotransmitter producers.
ProBrain Ingredients
One of the nice things about ProBrainis that they list the ingredients and the amounts to be found in the formula right on the website for all to see.
The ProBrain formula includes:
Ginkgo Biloba which has long been used as an herbal brain booster.

It works by improving circulation to the brain, which improves oxygen and nutrient delivery. As a result, memory is improved.

ProBrain contains 50 mg per dose, but daily recommendations for cognitive enhancement come in much higher at 120mg-260mg taking spread out throughout the day.
Phosphatidylserine Complex.

Phosphatidylserine makes up part of the cell membrane in our brains.

It's present naturally in the body and can also be consumed.

ProBrain contains 125 mg which is near but on the low side of what's recommended for a daily dose.
Acetyl-L-Carnitine which is an amino acid that provides fuel to cells for energy. It also improves memory and mood.

ProBrain contains 50 mg while the recommended daily dose for nootropic effects is at least 1000mg.
St John's Wort which has long been used as an herbal treatment for depression.

Probrain uses 250mg. The recommended daily dose is 900-1800mg.
Glutamine which is used to make two neurotransmitters – Glutamic Acid and GABA – to improve memory, mood, and cognitive function.

The recommended daily dose is 1-5 grams while ProBrain contains 150mg.
DMAE Bitartrate which is a sources for the neurotransmitter Choline as well as a benefit to cell and cell membrane health. The recommended daily dose varies widely.

It's recommended to start with 100mg and go from there.

ProBrain uses 50mg
Bacopin which promotes intercellular communication as well as interacting with dopamine and serotonin.

The recommended daily dose starts at 300mg. ProBrain contains 100mg.
Vinpocetine which increases blood flow to the brain, boosting energy, focus, and memory.

The recommended daily dose is 50-100 mg. ProBrain contains only 2 mg.
How To Take ProBrain
Instructions say to take just one pill a day.

It doesn't specify time of day, but you should take it in the morning with breakfast.
Where to Buy ProBrain
ProBrain is one of the many many supplements that's only available online. And the only place I found was through their official website.

When I went to check out the price, I was informed at the top of the page that I was one of 50 customers selected to receive 40% off certain orders.

I'm fairly certain, that offer is made to everyone visiting the site.
That leaves you with a single bottle price of $47, but a Buy 2 Get 1 Deal for $31.34 per bottle or a Buy 3 Get 2 Deal for a $28.20 per bottle price.
They claim to offer a money back guarantee, but the terms are unclear.Refund requests are handled on a case by case basis, and they do not honor empty bottle returns.
Who Makes ProBrain?
There's actually quite a bit of confusion swirling around this question..

The website shows "nutrigenrx.com" as their address.

The bottle shows "NeuroNutraRX" as tThe inhe company.

But the company address just lists ProBrain as the name.

None of this instills much confidence that ProBrain is made by a real company with plans to stick around, grow, and expand.
ProBrain Pros and Cons
Advantages of ProBrain
The ingredients are all natural.
The formula contains several beneficial ingredients.
Disadvantages of ProBrain
The dosage levels for almost all the ingredients in ProBrain are too low to have much or any effect.
There are no independent ProBrain reviews from customers.
They don't cite any clinical studies proving its effectiveness.
Conclusion
ProBrain gets off to a good start by using beneficial nootropic ingredients in its formula.

The trouble is, it's all downhill from there.

The ingredient levels are so low, it's unlikely to provide any real benefit.

The company identity is sketchy, so I wouldn't want to be in a position of having to trust them to do the right thing if I had an issue or needed a refund.
At the end of the day, there are far better choices when it comes to nootropics that actually work.

There's no need to waste time, money, or expectations on ProBrain.
Have You Used ProBrain?

Leave Your Review Below!
Top 3 NootropicsAffiliate Disclosure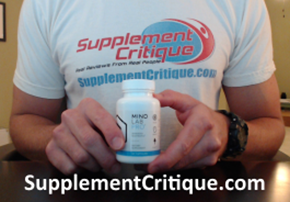 Mind Lab Pro is a VERY effective nootropic for focus, concentration, short / long term memory, and more.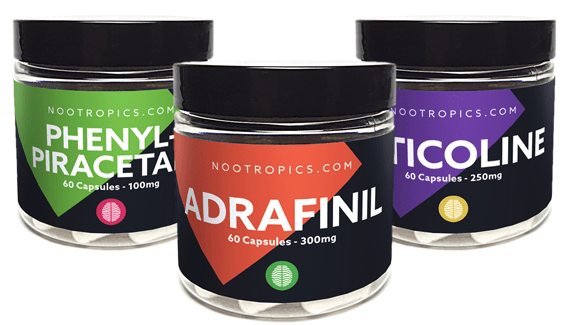 The Ultimate Nootropics Stack by Nootropics.com is one of the most effective stacks I've taken.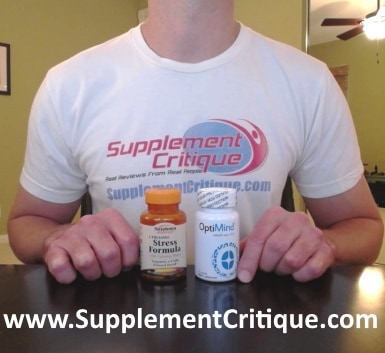 The combo of L-Theanine and Caffeine is a well known nootropic stack that really works.
4 Star User Reviews

1.0 out of 5 Stars (1 Reviews)
Have you used this supplement?
There Are no 4 Star User Reviews
Want To See What Supplements
Work Like Adderall?

Click Here To Find Out!
Ask A Question
User Questions and Answers
No Questions Have Been Answered For This Article.