Procera AVH Review – Is It Safe and Effective?
By:
Rob Miller
Fact Checked On: 5-2-2018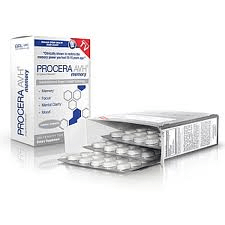 Procera AVH Overview
If you've ever found yourself searching for the word that's right on the tip of your tongue, you know what it feels like to have your brain let you down. It might be because you're tired, you haven't been getting enough sleep or exercise, you haven't been eating right, or just simply because you're getting older. These things can all lead to a weaker memory, foggy thinking, and an inability to focus.
Procera AVH is a dietary supplement that claims to be the natural solution to the problem of lowered cognitive functioning.

Advertising on television, the internet, and newspapers says that Procera AVH has been clinically studied in Australia and shown to restore your memory and brain power to what it was 10 to 15 years ago. Procera AVH is made by Brain Research Labs under the guidance of researcher Josh Reynolds and Dr. Robert Heller. They found that brain power declines significantly with age, and that daily supplementation with Procera AVH halts and reverses that trend.
How Procera AVH Works
Procera AVH does three things things that come together to clear the fog and haze from your brain:
First it provides oxygen to the cells of your brain to rejuvenate them, much the same way that exercise clears your mind.
Next it restores neurotransmitters that get lost over time. These cell communicators are responsible for the sharpness of your mind.
Lastly it clears away free radicals that interfere with top notch brain functioning. These free radicals are caused by daily stress and environmental toxins.
The recommended dose is three Procera AVH capsules taken at once with food. The time of day you take it can vary depending on when you want your memory boost. There are no stimulants in Procera AVH, but they recommend that you don't take it within 6 hours of the time you plan to sleep.
Procera AVH Ingredients.
The Procera AVH formula is proprietary. They list the ingredients, but not the amounts. The three active ingredients are:
Acetyl L-Carnitine which is found naturally in the brain, though levels decline with age. Acetyl L-Carnitine improves blood flow to the brain, which increases the amount of oxygen transported to brain cells. It also increases the production of acetylcholine, one of the most important neurotransmitters for mental clarity, memory, and focus. It's also an antioxidant that protects cells from free radical damage.
Vinpocetine comes from the periwinkle flower. It increases blood flow to the brain, allowing more oxygen, nutrients, and neurotransmitter substrates to be transported to the brain cells. It has been shown in numerous studies to improve mood and memory. It also acts as an antioxidant as well.
Huperzine A comes from Chinese Club Moss. It inhibits the action of the enzyme that destroys acetylcholine, that all-important neurotransmitter. The more acetylcholine present, the better your brain can function. Huperzine A also facilitates the action of the acetylcholine that is present, making it more effective.
Procera AVH Pros and Cons
Advantages of Procera AVH
It contains proven ingredients.
There is a money-back guarantee.
A clinical study has shown

Procera AVH

to be effective.
Disadvantages of Procera AVH
BRL (Brain Research Labs) settled a class action law suit filed against them for false advertising and claims.
There are several negative Procera AVH reviews from customers who had problems with the product, found it not to work, and/or were unable to obtain a refund when requested.
The Procera AVH study was commissioned by the company and was smaller in scale than is generally accepted as standard practice in the medical community.
It is unknown whether or not the ingredients are present in effective amounts.
There are potential side effects such as an increase in blood pressure.
Where to Buy
There are a number of ways to purchase Procera AVH. It is sold at GNC for $40 a bottle (a 20-day supply if used as directed). Amazon has it for $34.95. Or you can buy it from the Procera AVHwebsite. A single bottle sells for $54.95, but there are discounts and bonus gifts is you buy 3 bottles at a time.
Conclusion
Procera AVH may indeed have some small positive effect on memory and brain function. The trouble we find is that in advertising the product, they make false and misleading medical claims. Even to the point of engendering a class action lawsuit. Add in the fact that some customers have seen increased blood pressure readings after using Procera AVH, and we'd have to recommend that you pass this one up.
Have You Used Procera AVH? Leave Your Review Below!
Top 3 NootropicsAffiliate Disclosure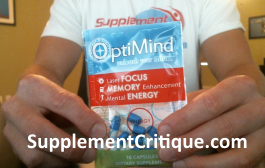 Optimind is the closest thing to Aderall that Ive tested, and Ive tested ALOT of Nootropics.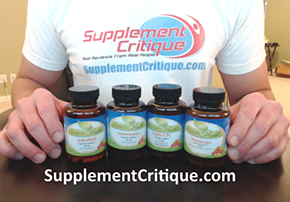 The Nootropics All Star Pack is a GREAT combo of supplements that will improve focus, concentration, and mood.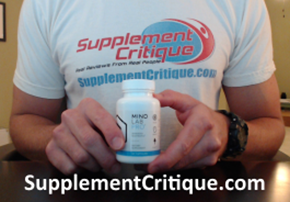 Mind Lab Pro takes a longer, but equally as effective, approach to increasing focus.
How People Found This Review:
and pros and cons of taking procera avh
Want To See What SupplementsWork Like Adderall?

Click Here To Find Out!
Ask A Question
User Questions and Answers
No Questions Have Been Answered For This Article.