Realized Nootropics Review – Does It Work?
By:
Rob Miller
Fact Checked On: 3-26-2016
Realized Nootropics Overview
You know it and I know it.
We live in a competitive world.
And it gets more and more so all time.
Whether its about attracting women, winning at sports, getting into the best college or grad school program, or being the one chosen for a promotion at work, it's a dog eat dog world, and while we want to be healthy, we'll do what it takes to get ahead.
That's why we're seeing so many new products "brain boosting" category.
They're called nootropics, and they can actually help improve your cognitive abilities like focus, concentration, and memory.
As with all supplements, some work better than others so we try to check out as many individually as we can.
I recently ordered some Realized Nootropics.
Its available through their website online, and they promise that it can enhance your memory, improve your concentration, boost your productivity at work, and even elevate your creative thinking ability.
This herbal supplement improves the way connections are made in your brain, so you can get these benefits both safely and effectively.
Click Here
to jump to our personal test results.
Realized Nootropics Ingredients and How They Work
Formula is pretty much the first thing we look for when evaluating a new supplement.
You have to know what goes in it to have an idea of what you can get out of it.
With nootropics, you want, among other things, something that gets the neurotransmitters in your brain working at full capacity.
Realized Nootropics attempt to accomplish this with ingredients they divide into 4 distinct functions, or steps.
Step 1 – Antioxidants like Vinpocetine and Bacopa Monnieri protect your brain cells against the kind of oxidative damage that can be caused by everyday stress.
They eliminate the free radicals that cause the actual damage.
Step 2 – Phosphatidylserine boosts your mind's ability to bounce back from stressful situations without losing cognitive ability.
Step 3 – Huperzia Serrata and Alpha GPC work directly on those neurotransmitters.
They cause an increase in acetylcholine function so you're capacity for memory is increased.
Step 4 – L-Theanine from green tea keeps you calm yet focused while L-Tyrosine boosts your mood with an increase in dopamine.
Realized Nootropics is meant to be taken daily, but you've got a few options for how you want to use it yourself.
The standard dose is 1-2 capsules in the morning with a light meal.
This dosage will keep you in top form on a regular basis.
If you prefer, you can take it during times when you feel like you'll need to be particularly on your game.
You can also create a hybrid schedule that suits your needs.
Whichever dosing method you choose, it's recommended that you take 1 or 2 days off per week to make sure you don't build up a tolerance to the ingredients.
Realized Nootropics Pros and Cons
Advantages of Realized Nootropics
The ingredients are all natural.
The website gives a good, thorough explanation of how the ingredients help improve cognitive function.
There's a 90 day money back guarantee.
Dosing is flexible.
Disadvantages of Realized Nootropics
We didn't find a lot any independent Realized Nootropics reviews from customers who've used it (though we'll be posting our own results shortly.
Our Personal Test Results
As mentioned previously in this review, we received a bottle of Realized Nootropics for review about a month ago.
I had one of our product testers named Jeff try this supplement out and this is what he had to say:
"Let me start off by saying that I have never taken a nootropic supplement before in my life.
In fact when Rob approached me about trying one out I was like 'what the hell is a nootropic'?!
Anyways, the directions on the label state that you should take 1 – 2 capsules in the morning with a light meal.
I started off with just one in the morning for the first couple of days to see if it had any effect, and I have to be honest, I didn't feel anything at first.
After about 3 or 4 days I decided to up the dosage to 2 capsules in the morning on a completely empty stomach.
I would say about 2 hours later this time around I started to notice a 'slight" calming effect.
Not like I was feeling sleepy, I just felt relaxed and a bit more motivated.
Again this was not some huge difference, and it might have even been a placebo effect for all I know.
This feeling seemed to last the better part of 3, maybe 4 hours, and I could start to feel the effects taper off after that.
I continued on this dosage for about 1 week and, although I started to feel the same effects, it seemed like towards the end it was starting to lose its effectiveness.
They do mention that you can take 1-2 capsules before bed with a light meal for an "enhanced dream state".
I decided to give that a go and I shit-you-not, that night I had the most vivid dreams I've had in a long time!
I don't know if it was the Realized nootropics or what, but it was like watching a movie in my sleep haha.
All in all I think this is a pretty good supplement as far as helping with lessening of anxiety and helping with motivation a little bit.
However, I didn't really notice any enhanced cognitive effects like a better memory, and I didn't feel more productive at work.
If I had to give it a star rating I would say 4 stars because of its calming effects.
Thanks Rob!"

Where to Buy
The Realized Nootropicswebsite gives you a few options for making a purchase.
You can order 2 bottles (which is a one month supply) for $54.99 plus shipping.If you by a 3 month supply, you'll pay $99.99 which is basically like paying $33.33 per month.
You'll also get free shipping with this choice.
The most savings come with the 5 month package.
You'll pay $149.90 which is basically $30 a month, with no shipping charges.
Whichever package you choose, you're covered by a 90 day money back guarantee, though you'll want to make sure you're familiar with the terms because it looks like only you can only use one bottle and you have to return the rest.
Conclusion
We've tried several different nootropic formulas, and some have definitely worked better than others.
Realized Nootropics, at least based on our personal testing, seems to have quite an effect on motivation and stress reduction.
My guess is that the best effects are seen over a much more prolonged period of time (think 4 weeks +), so I say if you're going to order it you give it the appropriate amount of time before jumping to any conclusions. All in all, I say go for it!
Have You Used Realized Nootropics?
Leave Your Review Below!
Top 3 NootropicsAffiliate Disclosure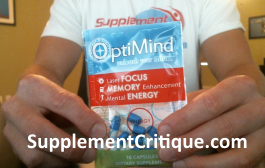 Optimind is the closest thing to Aderall that Ive tested, and Ive tested ALOT of Nootropics.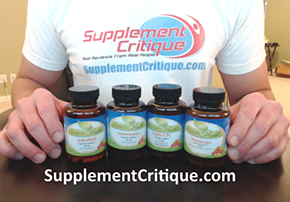 The Nootropics All Star Pack is a GREAT combo of supplements that will improve focus, concentration, and mood.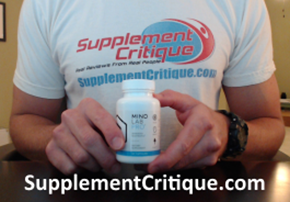 Mind Lab Pro takes a longer, but equally as effective, approach to increasing focus.
Want To See What Supplements
Work Like Adderall?

Click Here To Find Out!
Ask A Question
User Questions and Answers
No Questions Have Been Answered For This Article.