Adderum Review – Smart Pill or Junk?
By:
Rob Miller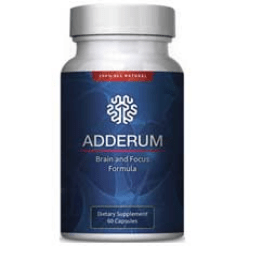 The nootropics supplement market has got to be the fastest growing market I've seen in years. There's been a HUGE surge of supplements popping up promising to help you focus better, concentrate longer, and improve your memory dramatically.
They usually call themselves the "real Limitless pill".
The reference is to a movie from a few years back.

Bradley Cooper's character took a pill that made him thousands of times smarter and more cognitively efficient and effective, leading to unbelievable productivity and reward.
One of those supplements I recently came across is called Adderum, which is the focus of this review. But does it really work, or is it a scam like so many others?
What is Adderum?
I originally stumbled on this supplement almost by accident. One of my visitors was asking me if I've ever heard of Adderum, and when I saw that I thought she was talking about a completely different supplement called Adderin.
When I looked into it further, I could see that she was indeed talking about a very different supplement.
So what's in Adderum that makes it so effective. According to my sources, the ingredient list includes Tyrosine, GABA, Bacopa Monnieri, ALpha GPC, Vinpocetine, and Huperzine A.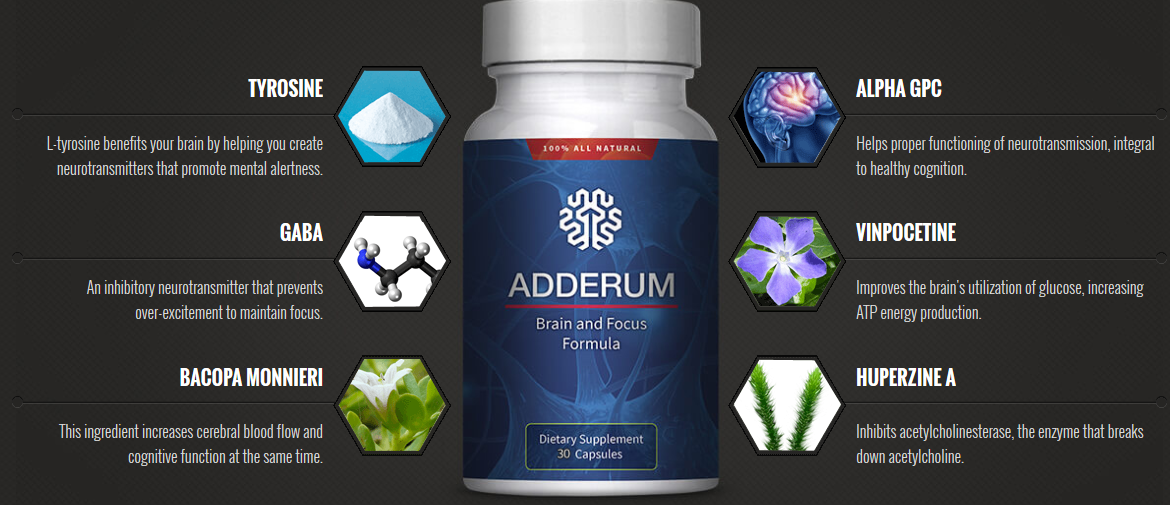 Not surprisingly, this ingredient list is EXACTLY identical to that of Adderin and Addium, minus a few others.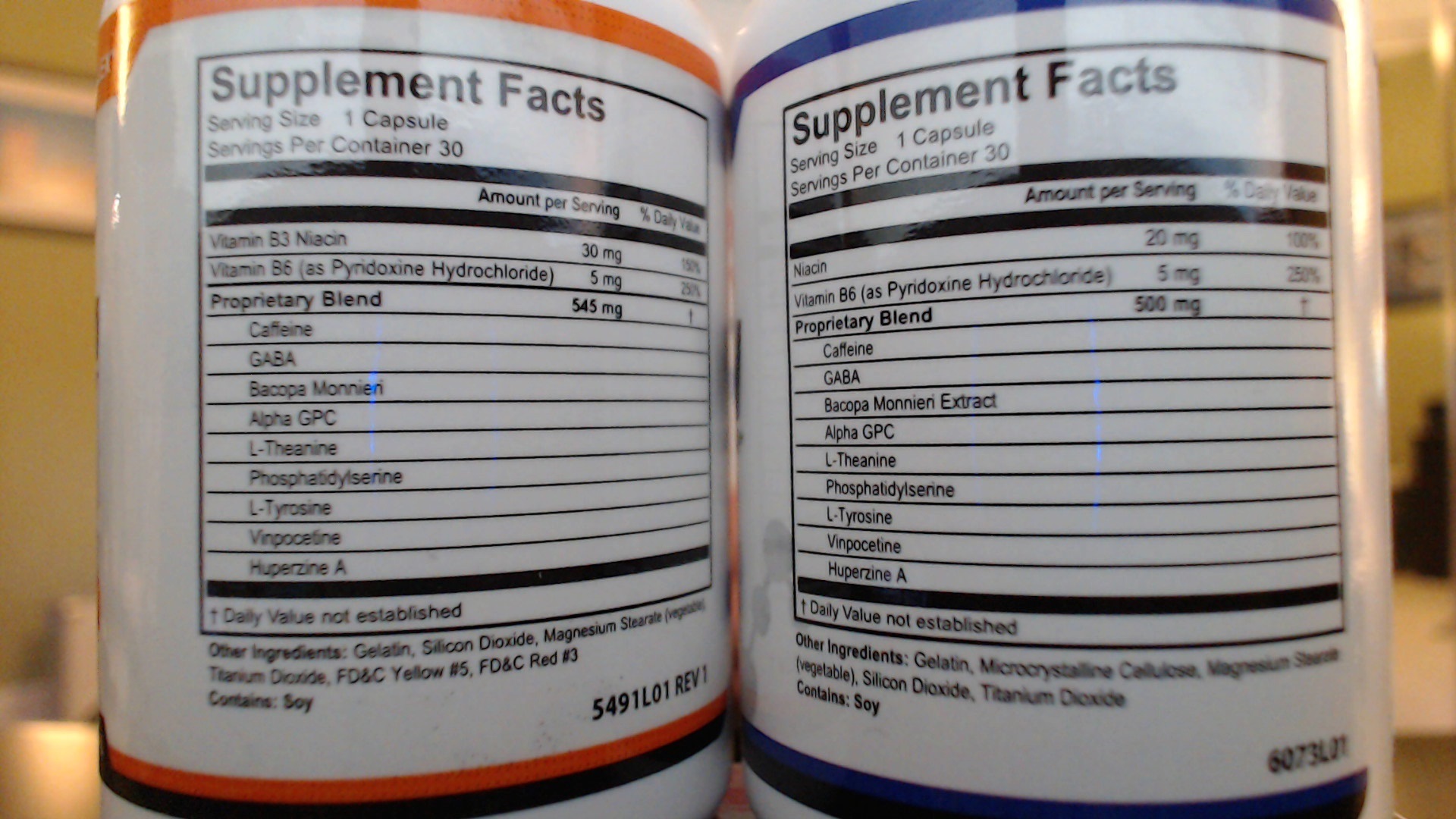 I don't have a bottle of this stuff yet, but I'm willing to bet that all of these other ingredients are contained in Adderum (Niacin, Vitamin B6, Caffeine, etc.)
The specifics of the Adderum formula are proprietary, meaning they don't disclose ingredient amounts, but the active components are known and include:
L-Tyrosine which is an amino acid best known for its ability to help build muscle.

But it's also used to treat cognitive conditions and mental issues like depression and ADD.

That's because it's crucial to the process of producing neurotransmitters need by the brain to send messages.
GABA (Gamma-Aminobutyric Acid) which is important for the regulation of your moods.

It keeps your neurotransmitters on an even keel so things don't get out of whack.

As such, it improves focus.
Bacopa Monnieri.It's not fully understood how it works, but it decreases anxiety and improve memory and clear thinking.
Vinpocetine which improves how the brain uses glucose for energy and facilitates the production of ATP, or cellular energy.
Huperzine A which blocks the breakdown of the neurotransmitter, acetylcholine.

To increase brain power, you want as much acetylcholine as possible.

There's an enzyme called acetylcholinesterase which breaks acetylcholine down.

Huperzine A acts against that enzyme, leaving you with the acetylcholine you need.
Alpha GPC which increases the amount of acetylcholine directly, improving your cognitive processes.
What Are It's Benefits and Who Takes It?
The basic idea is that the older you get the more cognitive decline you experience.

They say the loss starts as young as 30. But by taking Adderum, you can not only stop that decline, but reverse it.

And if you haven't experienced decline yet, you'll just be that much more cognitively able.
Among the specific improvements you'll see are:
Quicker and easier memory recall.
Faster cognitive reaction time.
Elevated mood.
Improved overall health.
Increased focus
Improved overall cognitive function.
The biggest market for supplements like Adderum is people who have used prescription ADD/ADHD drugs like Adderal, but for one reason or another can't or don't want to continue.

There's a lot of "off-label" use of those drugs.

College kids buy a pill or two to help them stay up and focused when they have to pull an all-nighter.
But buying Adderall without a prescription is illegal and so is selling it even when you do have a prescription.

So people who want that cognitive boost can use something like Adderum to get the results they want without the potential for negative consequences that comes with the prescription medication.
How Do I Take It?
The recommended dose is just one pill per day, taken in the morning.

According to the Adderum website, you'll see real results inside a week, with no side effects.

I should mention here that there's no such thing as a completely side effect-free supplement.

Different users have different sensitivities and may react where others don't.
Customer Reviews of Adderum
Also unsurprising is the lack of user reviews of this supplement. The only "reviews" that appear to be showing up are on blogs like health 786 dot com, which has a few Facebook comments posted at the bottom of their page.
In my opinion, these "reviews" are rubbish. They look like complete and utter fictitious reviews posted by people with fake Facebook accounts.
Another site, which goes by the name of strong e healthcare dot com has a "review" of Adderum as well. They start off their review with the following statement:

I don't know about you, but that makes absolutely no sense whatsoever. Unfortunately, the google results are littered with garbage sites like this that have a "review" of the product, and are clearly written by some content mill operating out of Pakistan.
Another thing to note is that the products own website doesn't even contain any testimonials, despite there being a link at the top of the page saying otherwise.
When you click on it, nothing happens.
There's nothing on youtube, nothing on Amazon (it's not sold their yet anyway), and nothing on erowid, yahoo answers, or Reddit.
Now, this could be the case for a few reasons. 1.) It's only been on the market for a short period of time, so user reviews of Adderum haven't trickled in yet.
This is the most likely scenario.
2.) There's really nowhere to "leave a review". You can't submit one to their website or Amazon, so there's no portal to get your voice heard.
and 3.) the product works so well that people dont care to leave a review. Usually the most feedback for a supplement is given when it DOESN'T work, and people want to "Spread the word" so to speak.
What's My Opinion on Adderum?
I've tested DOZENS of nootropic supplements, but unfortunately haven't tested this one yet. Considering it contains the exact same ingredients that Addium and Adderin have, and I didn't get much in the way of results from either of them, then my suspicion is that it does NOT work.
With that said, it "might" work for some.
It's not terribly expensive when compared to most other cognitive enhancing supplements, with a 1 month supply coming in at close to $60.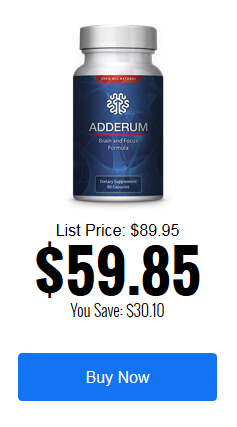 The unfortunate (but not unsurprising) part is that you can't buy it in stores. I checked out my local GNC, Walmart, Vitamin Shoppe, and other stores and noone seems to carry it.
They do offer a 30 day money back guarantee, but in order to get a refund you need to jump through hoops. First, you have to contact them within 30 days of ordering and receive what's known as an "Return Merchandise Authorization" (RMA) #.

Then, once you receive your RMA #, you need to ship it back to them AT YOUR OWN EXPENSE within 15 days of being issued the RMA. If you don't, they won't honor your refund.

Pros
The ingredients are all natural.
You don't need a prescription and there are no known major side effects.
It's modestly priced when stacked up to the competition.
Cons
It's new so there's no real customer feedback available.
It's eerily similar to two other supplements I've tested in the past, both of which virtually gave me no benefit.
We don't know the whole ingredient list or the amounts of each ingredient, so it's difficult to tell how effective it is.
The return process is difficult at best.
Recommendation
There's too little information known about Adderum to come to a 100% conclusion. The fact that it's remarkably similar to some other supplements out there can be a complete coincidence, but I personally do not think so.
I actually think that the makers of Addium / Adderin came up with Adderum because of all of the negative publicity the former have been receiving.
I've literally seen DOZENS of supplements claiming to be the "real limitless pill", many of which turned out to be junk. In my personal opinion, Adderum is most likely grouped in this category.
Have You Used Adderum? Leave Your Review Below!
Top 3 NootropicsAffiliate Disclosure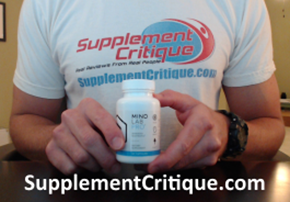 Mind Lab Pro is a VERY effective nootropic for focus, concentration, short / long term memory, and more.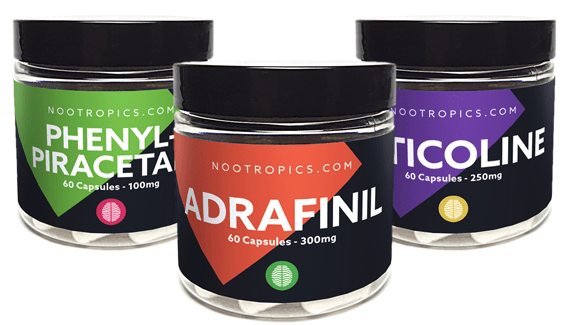 The Ultimate Nootropics Stack by Nootropics.com is one of the most effective stacks I've taken.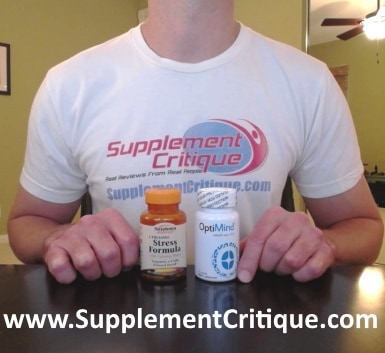 The combo of L-Theanine and Caffeine is a well known nootropic stack that really works.
5 Star User Reviews

1.0 out of 5 Stars (1 Reviews)
Have you used this supplement?
There Are no 5 Star User Reviews
Want To See What Supplements
Work Like Adderall?

Click Here To Find Out!
Ask A Question
User Questions and Answers
No Questions Have Been Answered For This Article.