Black Label NO Review – Does It Work?
By:
Rob Miller
Fact Checked On: 4-28-2021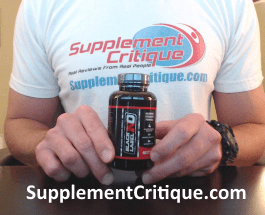 There's no getting around it…
Getting and staying in shape is hard work.

It takes hours and hours in the gym each week.

It takes carefully planned and executed meals and snacks that make sure you hit your caloric and macro nutrient targets.
And it takes consistent commitment to the process week after week.

This is why supplements can be so important.

Visible success is one of the key factors that can keep you motivated to keep working as hard as you need to.
Without noticeable results, it gets harder and harder to stay focused and committed to your program.

Using the right supplement or stack can really push that success and keep you moving toward your ultimate goals.
Not too long ago, I noticed Black Label NOin ads all over the internet, especially on Facebook.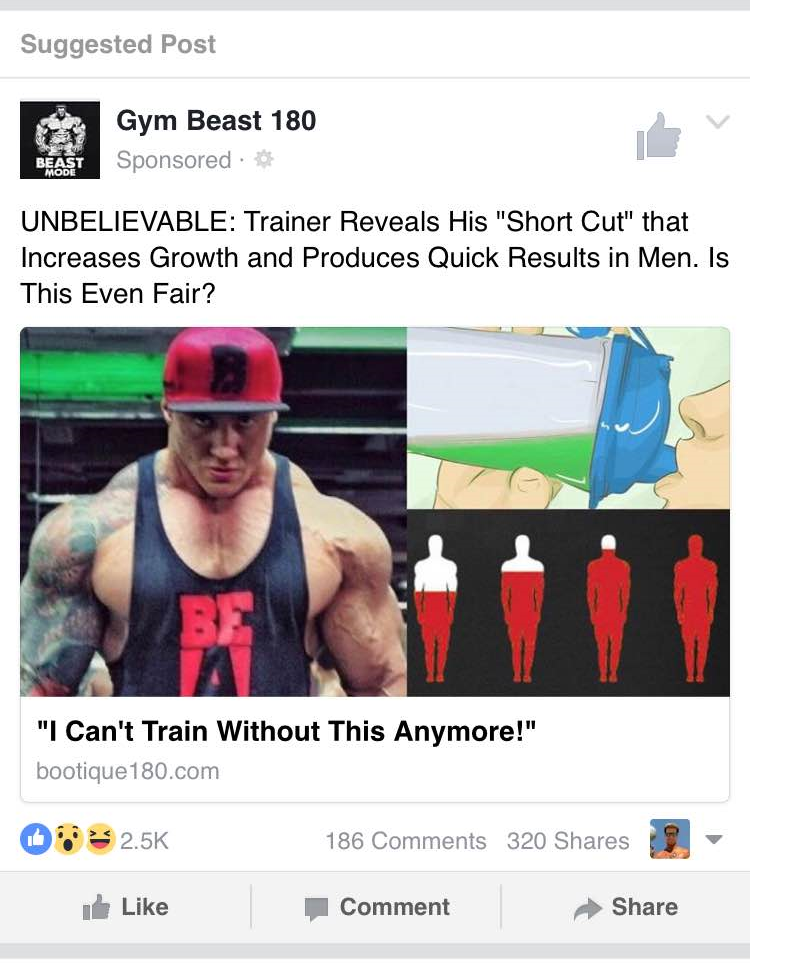 These ads also claim that celebrities like "The Rock", Mel Gibson, Hugh Jackman, and Gerard Butler are all taking it in combo with another supplement called Pure Testo Xplode, which I already outed as a scam in a previous article.
So could this one be any different?
Well, I actually got a chance to try it out myself, and if you scroll down you can learn more about my results.
In the meantime I'm going to give you a brief overview of the ingredients in Black Label NO, potential side effects, and other pertinent info.
What Is Black Label NO?
Black Label NO is a daily dietary supplement designed to enhance the results of your strict diet and workout routine.

Among the benefits they claim to provide are:
Improved strength.
Increased fat burning.
Longer lasting endurance.
Ripped muscles.
They don't claim that taking Black Label NO will give you these results on its own.

Rather that if you take it in conjunction with your routine, you'll get the energy you need to stay motivated in the gym, you'll get better results from each workout, and you'll achieve better results than you could with just your workout and diet routine alone.
Black Label NO Ingredients
Lots of supplements use proprietary formulas.

This generally means that they disclose what components go into the formula, but they keep the ingredient amounts secret.
The idea is that they don't want to take the chance of other companies stealing their formulas.

But there's another, more cynical reason for keeping ingredient amounts a secret.

If a supplement doesn't disclose amounts, they can use just a small dusting of something and still claim it's in there.
This way, they get credit for containing some popular ingredient, but don't have to spend much on including it.
Black Label NO goes a step further in the proprietary ingredient game by not even disclosing what the ingredients are.
Luckily I have a bottle of the stuff right here, and according to the label it does contain 3 different types of L-arginine, as well as L-Citrulline and Dipotassium phosphate.
Click here for a picture of the label.
L-Arginine is found in COUNTLESS pre workout supplements that I've personally tested, and I can attest to it's effectiveness. I explain a little how it works below.
How Does Black Label NO Work
If Black Label NO does indeed cause an increase in nitric oxide, there are several benefits to that. NO is a vasodilator.

That means it opens up blood vessels, allowing an increased amount of blood to flow through your body.

That increase in blood delivers oxygen and nutrients to your muscles during workouts, leading to greater energy, improved pumps, and faster muscle recovery when your workout is done.
Where to Buy Black Label NO
Black Label NO is only available online, and you can only get it by signing up for their free trial offer.

You'll come across what looks like a Black Label NO review, but really it's just a way to get you to click through to the offer.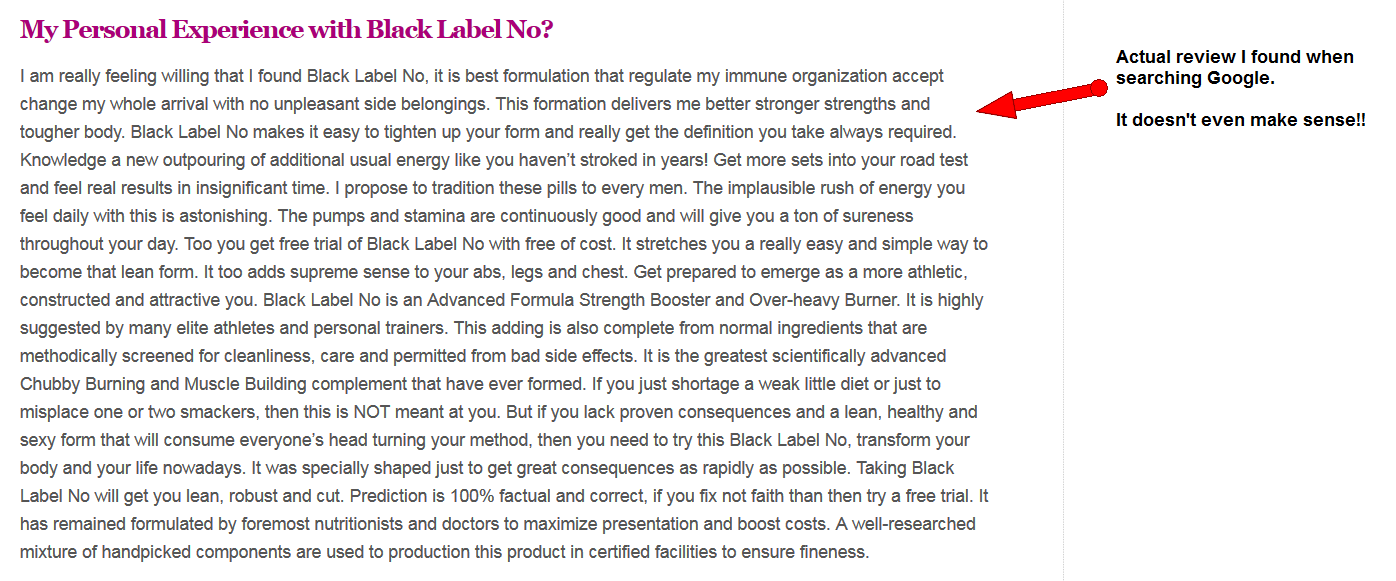 In the review (which is usuallywritten with grammar so bad it's pretty clearly written by a non-English speaker) you'll find a CLICK HERE TO CLAIM YOUR FREE BOTTLE or RUSH MY FREE ORDER button.

When you do, you're taken to the Black Label NO website where you can place your order.
To sign up for the free trial, you need to provide a credit card number to pay the small ($4.95) shipping fee. And that's how they get you.

Once you sign up, the clock starts ticking. 10 days from that day, if you do nothing, you'll be charged $139.97 for the bottle they ju What's that you say?

That's not free?
Damn right it's not.
It's called a "Negative Option" clause, and it's how they get you to pay, sometimes multiple times, for their piece of crap product.
Here's what it says in the very small print at the bottom of the order page:
"By submitting, you consent to having read and agreed to our Terms and Conditions and after your 10 days trial period has expeired, being enroled in our membership program for $119.97 plus shipping each month."
This statement says $119.97. The Terms and Conditions says $139.97. There are 2 lessons we can take away from that contradiction.One is that we're not dealing with a very sophisticated operation here.

And the other is that either way, this stuff is extremely overpriced.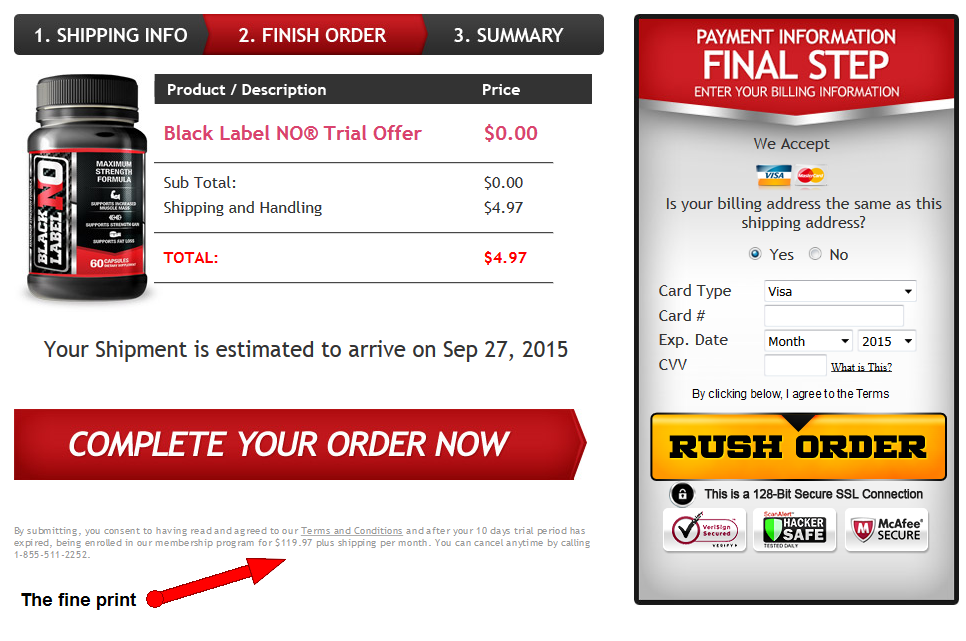 How To Cancel the Free Trial Subscription
Inevitably, you'll want to cancel your subscription to Black Label NO at some point.

Your best option is to cancel it within the first 10 days after you place your order.

This is what's known as your trial period.

If you can manage to cancel that quickly, you should be able to avoid any charges beyond your initial small shipping fee.

If you've missed that window, call as soon as possible to avoid further charges.

Once you have been charged, the only way to get a refund is to call, get an RMA number, and return the UNOPENED BOTTLE.

Even then, they'll charge you a 35% restocking fee.
Even if you haven't used it!
The customer service number to call to cancel is 1-855-511-2252 between the hours of 9am and 5pm Eastern Time Monday through Friday.

You can also contact them through email at support@tryblacklabelno.com.
Other Frequently Asked Questions
How do I take it?
The instructions on the Black Label NO bottle say that you should take 2 capsules 30 – 45 min. prior to your workout. You should also take 2 capsules on your rest days, and be sure to drink plenty of water because it may cause dehydration.
Can you buy it in stores?
As far as I know, no you can't. Stores like GNC, Vitamin Shoppe, Walmart, and Walgreens / CVS typically don't carry products like Black Label NO.
You'll see the big brands like Optimum Nutrition, Cellucor, and BSN, but not the little ones like these.
Same goes for Amazon, it doesn't appear that they sell Black Label NO there either.
Do they sell it overseas?
It doesn't look like it. When I visited their official website (blacklabelno-offer.com), the only country listed in the dropdown was the US.
They may have plans to sell to other countries like Canada, UK, Australia, etc. in the future, but I really have no idea if that will ever happen.
Does it really work?
Personally speaking, I don't think so. At least it didn't for me (see more on my experience below).
On top of that, they use deceptive marketing to try and convince you that it's the best supplement you could ever possibly take.
Remember those ads I talked about earlier in this article?
Well, the truth is, they are 100% FAKE.
I wont go into it here, but I uncover why in some pretty serious detail in this article.
Can I drink alcohol while taking it?
Probably not a good idea, but you won't die or anything from having a few cocktails while taking it.
My Personal Results
I got the trial of Black Label NO some time ago, but only recently got a chance to try it out myself.
Personally speaking, I didn't really notice hardly anything from taking it. The label says you should take 2 capsules 30 – 45 min. prior to your workout, but I have to say I didn't feel anything.
There was no insane pump, no intense energy to power through my workout, and I didn't feel like I got any stronger.
I took it for a total of 2 weeks, and all throughout that period I have to say I was disappointed.
I had higher hopes that it would at the very least help me recover, but nonetheless there was nothing.
Black Label NO Pros and Cons
Advantages of Black Label NO
I've tried but I keep coming up with nothing.
Disadvantages of Black Label NO
The ingredients are unknown.
There are no independent Black Label NO reviews from customers who've used it.
It's only available through the free trial offer which is anything but free.
It's insanely expensive.
Conclusion / Recommendation
This company presents a product with no ingredient information, no clinical evidence, and no real customer feedback.
They've got a slick website with lots of vague promises about benefits like energy, stamina, and fat burning.

And they've got an elaborate free trial scheme designed at every turn to separate you from your money. 10 days is simply not enough time to test a supplement, not to mention that the 10 days starts the day you order Black Label NO, not the day you receive it.
The now classic free trial scam is antiquated at this point and is so abundant on the internet that it's a wonder than any businesses still choose to even use them, but nonetheless they do and people still fall victim to it.
That doesn't make me feel very good about the integrity of the people that are making and selling it.
Whether it's $120 a bottle or $140 a bottle, it's way too much.And once they get you going on the autoshipping program, you're stuck paying at least $42 (35% of $120) even if you return it.This supplement and the company behind it all about tying you up with legal mumbo jumbo and getting at your money any way they can.
Of course, if you read my personal results, you'll see that I didn't get any effects from it whatsoever. The unfortunate part to all of this is that you probably got to this page too late, mainly because the google search results are cluttered with fake "reviews" of Black Label NO.
I would not recommend that you sign up for Black Label NO and the hassle that will inevitably come with it.
Have You Used Black Label NO?

Leave Your Review Below!
Top 3 Pre WorkoutAffiliate Disclosure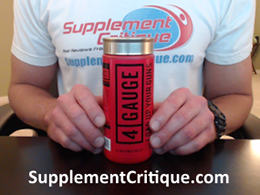 4 Gauge is a brand new pre workout that kicks in FAST and will rev up your workouts.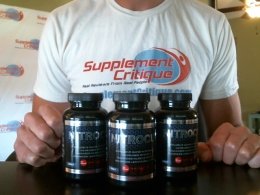 Nitrocut is a VERY effective pre workout supplement for a variety of reasons, see why here.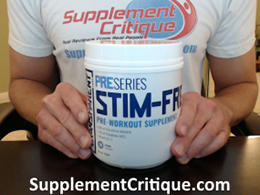 If you're looking for a stim-free pre workout, add Transparent stim-free to your list!
Want To Really Get Ripped?

Click Here To Download My FREE
Ask A Question
User Questions and Answers
---

How do I get a bottle and how much? -Jie

You can order a free trial through their official website. But be sure you read the terms and conditions.  They call it a free trial, but after 10 days, they'll charge you $120 and keep sending you full price bottles each month thereafter.- Rob
Was this question helpful to you?
3 out of 5 people found this question helpful.
ASK A NEW QUESTION
---

I have blood pressure problem, can I take black label no? -Silva

The formula is mainly made up of L-Arginine, which does affect blood pressure. So you'll want to discuss with your doctor whether or not you should take it.- Rob
Was this question helpful to you?
1 out of 3 people found this question helpful.
ASK A NEW QUESTION
---

I want to cancel my subscription -carey pruitt

SupplementCritique.com is a review website. You'll have to contact the company directly. You can probably find the phone number on your credit card statement.- Rob
Was this question helpful to you?
0 out of 4 people found this question helpful.
ASK A NEW QUESTION