IntenseX Review – Should You Try It
Rob Miller | December 24, 2013
---
Product Reviewed:
IntenseX
|
OUT OF 5 | Review by:
Rob Miller
Last Fact Checked On:
---
REVIEWS
QUESTIONS
COMMENTS
---
Home » Male Enhancement » IntenseX Review – Should You Try It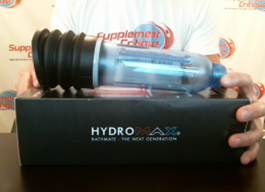 The Bathmate is a proven water-based vacuum pump that can help dramatically increase your size.
IntenseX Overview
IntenseX is a fast acting male enhancement supplement that's available not only online, but also in local brick and mortar stores.  This already gives it an edge as a potential impulse buy.  But if you're not a particularly impulsive guy, read on and we'll help you figure out if this is a product worth your time and money.
The promise of IntenseX is that it boosts your energy, stamina, and endurance, while helping you achieve that big, strong, powerful erection that will be sure to impress.  Interestingly, the marketing mentions that it increases energy on the dance floor and the playing field as well as in the bedroom.  This is unusual.  More often, male enhancement supplements are targeted toward only sexual activity.
IntenseX Ingredients and How They Work
The official website presents the formula as a combination of blends that work together to enhance your experience.
The Stamina Blend contains:
Avena Sativa for increased levels of free testosterone.
Cordyceps which improves your body's use of oxygen better endurance.
Ashwagandha which boosts your immune system functionality.
The Energy Blend contains:
Tribulus Terrestris which increases the body's natural production of testosterone.
Ginseng which improves blood flow for greater energy.
The Warming Blend contains:
Ginger
Cinnamon
Nutmeg
Cayenne
Additional solo ingredients include:
Guarana which is basically caffeine for a boost of energy.
Catuaba and Muira Puama which are both herbal aphrodisiacs.
Ginkgo Biloba which increases blood flow for better erections.
Calcium.
The recommended dose is 2 tablets about an hour before sexual activity.
Where to Buy
You can purchase IntenseX online or in stores.  A box of 20 pills (10 doses) costs about $10.  You can also get a free sample from the IntenseX website.  You pay only shipping for 3 doses.  The nice thing about this free sample is that using it doesn't cause you to be signed up for any automatic shipping programs.  You simply try it and decide where to go from there.
IntenseX Pros and Cons
Advantages of IntenseX
A free sample is available.
The ingredients are all natural.
It's available in stores.
IntenseX is inexpensive.
Disadvantages of IntenseX
The

IntenseX

reviews we've seen are all negative.  Guys just very simply state that it doesn't work.
Conclusion
We like the fact that it's cheap and that there's a free sample you can try.  What we don't like is that everyone who's written a review about IntenseX says it doesn't work.  Looking at the ingredients, it's not hard to see why.  There really isn't anything there for improving erections.  In the end, IntenseX is just not worth it if it doesn't work.
Have You Used IntenseX?  Leave Your Review Below!
Our #1 Choice For Male Enhancement – Vigrx Plus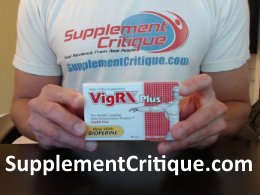 We have personally tested over 100 different male enhancement supplements, and Vigrx Plus stands out as the most effective in terms of results and customer reviews.  Not only is Vigrx Plus designed to help boost overall stamina and libido, but it's also the only product in its category to be clinically studied and PROVEN to work.
Click Here to read more about my specific results with Vigrx Plus
User Reviews
bought IntenseX

I bought IntenseX. How could you not?..Its advertised in playboy mag and has a great website that promotes all the advantages of taking this product.Are they true?..sadly NO.

Its a poorly made product. First the size of the pills are HUGE.

Its bad enough trying to get One pill down, nevermind two. Forget it..I even tried cutting in half, but the taste will absolutely floor you..Next, whats inside?..A TON of caffein and possible yohimbe...Those two combos as we have seen from ZYREXIN are NOT healthy..You will definately disrupt your sleep pattern by taking intenseX...NOT worth it..ONLY Pro is its cheap, but bettewr to spend a little more $ on a better product..I returned mine back to the company and they DID give me my money back...I cant imagine ANYONE reordering this product on a regular basis..One time try and get out..Grade: same as Zyrexin..D+


Was this review helpful to you?
4 out of 4 people found this review helpful.
---
Want To REALLY Get Bigger?

Click Here To See Products That WORK!
Ask A Question
User Questions and Answers
No Questions Have Been Answered For This Article.