Blackline Elite and Refuel Extreme Review
By:
Rob Miller
Mel Gibson, Mark Wahlberg, Gerard Butler, The Rock. All of these guys have one thing in common, they are all jacked. So it's no surprise to want to try and figure out what they did to look that way. Now, you have to remember that these guys are A-list actors with plenty of time allotted to training for a role, access to the best personal trainers in the country, and chef's to whip up their meals. If only we all had the same luxury.
But, do any of these celebrities take supplements? Well, one recent supposed "Men's Muscle and Health" article says they do, and these supplements are none other known as Blackline Elite and Refuel Extreme. But can these supplements REALLY help you build 15 lbs of muscle in 6 weeks without working out? Well, we dug a little deeper into their claims, and the truth will shock you.
What is Blackline Elite?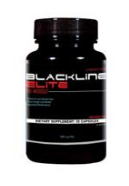 Blackline Elite promises to help you get stronger muscles, boost your endurance, increase focus, and maximize growth. Unlike alot of other supplements out there that fail to disclose their ingredients, luckily they give us a sneak peak at what's inside the capsule. According to their official site, Blackline Elite contains 4 different ingredients, including Agmatine Sulphate, Creatine HCL, Caffeine, and Hordenine HCL.
Agmatine Sulfate produces NO, or nitric oxide. The theory behind the benefits of NO include the fact that during the process of NO production, the smooth muscle tissue surrounding the cell wall relaxes, allowing for increased blood flow. Creatine plays a crucial role in post workout recovery, and while many foods contain creatine, it's often not enough.
Caffeine….well, we all know what caffeine is / does. The last ingredient, Hordenine HCL, left me a bit stumped. While the makers of Blackline Elite lead you to believe that it will somehow magically turn fat into an energy producing fuel, several other reputable sources say there is NO scientific evidence that you will receive any effects from the consumption of hordenine.
Their home page shows nothing but shredded, huge looking dudes with Tats all over them, and even has a few customer testimonials attesting to its effectiveness. However, if you do a quick google search you will find no independent reviews and / or testimonials on popular forums, like bodybuilding.com. Blackline is exclusively available online, and you cannot buy it in stores like GNC and the like.
What is Refuel Extreme?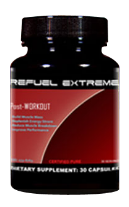 According to the products official website, Refuel Extreme is a post workout supplement that is also designed with NO production in mind. When I looked at the label, I didn't really see anything "revolutionary" about the supplement. It contains, amongst other ingredients, Vitamins A, C, and E, CoQ10, and Calcium, Potassium, and Sodium. While it's helpful to feed your body nutrients right after your workout, none of these would be at the top of my list. At best, it's a multi-vitamin with fancy packaging.
Just like the sales page for Blackline Elite, Refuel Extreme is packed with solid looking guys, with a wide variety of 6 packs and 8 packs. They mention a 100% satisfaction guarantee, but don't really elaborate on it. Refuel Extreme is designed to be taken in 1 capsule form, immediately post workout.
Refuel Extreme is also not available in stores as of this writing, so unfortunately the only way you'll be able to order it is online.
So What's The Problem With Blackline Elite and Refuel Extreme?
While the combo of these 2 supplements "might" be effective, there are a couple MAJOR problems with the advertising and marketing. First off, that "Mens Life and Health" article you read, did you happen to notice that little thing in the upper left hand corner that says "ADVERTORIAL"? In case you missed it, here is a screenshot to show you.
That's right….this is not a "real" Mens Health article, but rather an advertisement trying to pass itself off as one. They do a pretty good job of convincing you, I might add. There's options to "Login" or "register now" in the upper right hand corner. There's seemingly links to browse around their site, links like "Fitness", "Sex and Love", "Look Better Naked", etc.
But, what happens when you try to click on one of those links. Well, watch the screencast below and you'll find out.
WTF?!?! Every link I click redirects to the Blackline Elite sales page. Yup, again that's not the real Men's Health website your looking at, but rather an imposter. Anyways, that's just the beginning of the story.
The Real Truth about Blackline Elite and Refuel
So, let's say you decide to order Blackline Elite and Refuel Extreme. What you probably didn't notice was, these are not free samples of their products, but rather are a trial. So what's the difference between a trial and a sample? Well, a sample is just that, a sample. It's a small portion of a product you can test out to see how you like it. A TRIAL is just that as well…it's a period of time that you can use a product to decide if it is right for you.
Still not convinced? Well, let's take a look at the order pages for both of these supplements for a minute. When you get to the part where you need to input your credit card information, there is a little bit of info at the bottom that is kinda-sorta hidden from plain sight, and it is this for Refuel Extreme and this for Blackline Elite….
That's right…both companies will charge you close to $90 EACH after a period of 2 weeks or so. And all this time you thought you were getting a free sample, right?
Fake Reviews
Another thing I noted was the sheer amount of fake reviews online, specifically concerning Blackline Elite.For example, one reviewer I found on Youtube spoke very positively about the supplement.

He states that he's been taking the supplement and his results thus far have been "so far so good".

Check out his testimonial below:
However, what you probably DON'T know is that he's actually a paid actor.

How do I know this?? Well, there is a website called Fiverr where people advertise their services for literally $5. One of those services happens to be testimonials and reviews by actors, and take a look and see who is advertising their gig…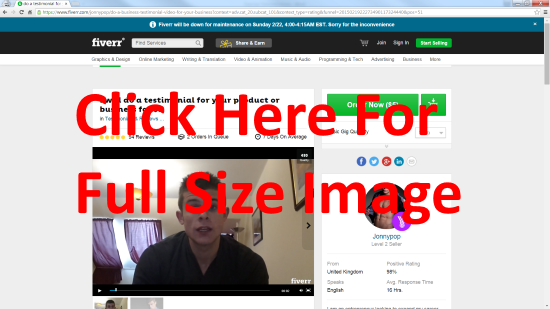 That's right folks, our friend Johnny here is an actor, and was paid to do this review.
Recommendation
If you have fallen into this trap, trust me, you're not the first. Everyday I get dozens of comments from guys who were ripped off from companies like Blackline Elite and Refuel Extreme, and just when one combo dies out, another one pops up to take it's place. I do my best to try and point out all of them to you guys, but sometimes it can be hard to keep up with them myself.
These 2 products may indeed work, but if you asked me my honest opinion, I would say they are complete B.S. There is no reason that a company needs to deceive customers about what they are getting into, unless of course they are simply after your money. My advice to you is to STEER clear of these 2 supplements.
Have You Used Blackline Elite and Refuel Extreme? Leave Your Review Below!
Top 3 Pre WorkoutAffiliate Disclosure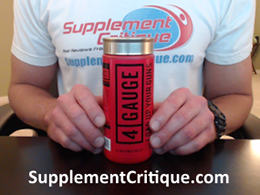 4 Gauge is a brand new pre workout that kicks in FAST and will rev up your workouts.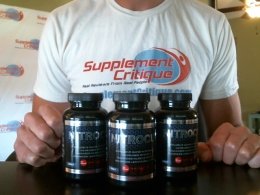 Nitrocut is a VERY effective pre workout supplement for a variety of reasons, see why here.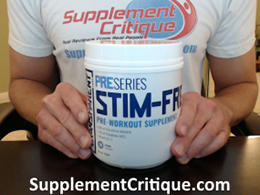 If you're looking for a stim-free pre workout, add Transparent stim-free to your list!
4 Star User Reviews

1.5 out of 5 Stars (4 Reviews)
Have you used this supplement?
There Are no 4 Star User Reviews
Want To Really Get Ripped?

Click Here To Download My FREE "Get Ripped" Ebook!
Ask A Question
User Questions and Answers
No Questions Have Been Answered For This Article.