Ultimate Muscle Black Edition Review – Does It Work?
By:
Rob Miller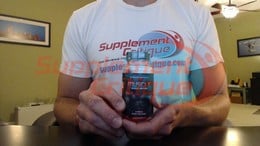 Ultimate Muscle Black Edition Overview
If you've been involved in the bodybuilding community for any amount of time, you know that supplements are a big part of the culture.

There are plenty of guys who juice, but more and more, they see the drawbacks and decide that the gains may just not be worth it.

But they still want something to take them to the next level, so they search for the ultimate supplement, the one that can give them strength and energy, motivation and power.

I recently had a reader ask me to take a look into a pre workout supplement called Ultimate Muscle Black Edition to see if it could fit the bill.
Ultimate Muscle Black Edition is available online, and the official product website is where you can find most of the information you need to make an informed decision.

They start with the promises which are indeed very promising.

By using Ultimate Muscle Black Edition, you'll:
Boost your energy and endurance.
See a great increase in strength.
Reduce body fat by preventing fat from being stored on your body.
Increase metabolism.
Build lean muscle.
Improve sex drive and performance.
Sounds great for sure.

So the next thing we'll do is take a look into the formula to see if it backs up the promises.
[vimeo 141957143 w=500 h=281]
Ultimate Muscle Black Edition Ingredients and How They Work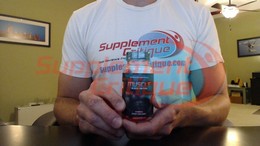 Here's where things start to fall apart… quickly.

There is no definitive ingredient information to be found online. They vaguely talk about natural ingredients with no toxins, but that's as far as they go. Or is it?

If you dig deeply, you find one specified ingredient called Creatine MagnaPower, which is a combination of creatine and magnesium.

Creatine provides strength to muscles so you work out harder, gaining better results.

Magnesium is an important nutrient for maintaining muscle mass.

The magnesium also causes the creatine to be better and more easily absorbed, so it can be more effective.
That's it, though.

We can guess that Ultimate Muscle Black Edition contains L-Arginine to boost nitric oxide and maybe a testosterone boosting herb or two to increase strength and virility, but we do not have actual knowledge that these are used.
I finally got around to buying a bottle, and here's the full list of ingredients: BCAA blend, which is comprised of L-Leucine, L-Isoleucine, and L-Valine. It also contains 100 mg of D-Ribose, click here to see a picture of the Ultimate Muscle Black Edition label.
Where to Buy
You can only purchase Ultimate Muscle Black Edition through its official website or one of its affiliates.

There is a 14-day free trial option, but it involves signing you up for automatic monthly shipments for $89.43 each starting just 14 days after you place your initial free trial order.We don't recommend signing up for these trial, and we talk about how deceptive they are in our "1 Weird Tip To Boost Muscle" article.
The terms are usually quite difficult to find, and they are extremely difficult to adhere to.

Ultimate Muscle Black Edition also allows you to buy bottles outright.

A one month supply is $89.99, but you can get 3 bottles for $114.99, just $25 more.
Ultimate Muscle Black Edition Pros and Cons
Advantages of Ultimate Muscle Black Edition
There's a money back guarantee, and a free trial is not the only ordering option.
Disadvantages of Ultimate Muscle Black Edition
It is pushed as a free trial offer that lock you into monthly shipments at $90 a pop.
The ingredient list is not disclosed.
It's very expensive, unless you buy multiple bottles at once.Then it becomes quite a bit cheaper.
There are no Ultimate Muscle Black Edition reviews from customers which is always a red flag.

If this stuff is so great, customers would be saying so on websites and forums.
Conclusion
There are some quality bodybuilding supplements to choose from.

And then there are marketers looking to make quick buck in this multibillion dollar industry. Ultimate Muscle Black Edition belongs to the second category.

There's no reason to spend $90 or even $10 on a product like Ultimate Muscle Black Edition that doesn't disclose its ingredient list, at least not until you buy it!
I recommend that everyone stick with products that put their ingredients list on front street so that you can decide for yourself and do your own research into the formula before deciding whether or not you should throw down your hard earned cash.
There is no telling whether or not you are allergic or intolerant to a product, or that it is not going to interact with medications that you are currently taking unless you are able to clearly see everything that it is made of for yourself before ingesting it on your own.
Have You Used Ultimate Muscle Black Edition?Leave Your Review Below!
Top 3 Pre WorkoutAffiliate Disclosure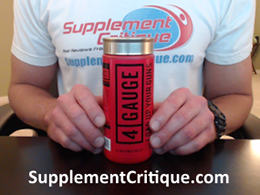 4 Gauge is a brand new pre workout that kicks in FAST and will rev up your workouts.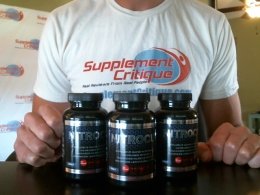 Nitrocut is a VERY effective pre workout supplement for a variety of reasons, see why here.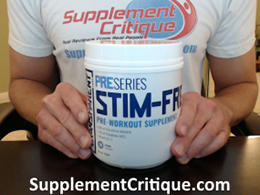 If you're looking for a stim-free pre workout, add Transparent stim-free to your list!
5 Star User Reviews

2.0 out of 5 Stars (2 Reviews)
Have you used this supplement?
There Are no 5 Star User Reviews
Want To Really Get Ripped?

Click Here To Download My FREE
Ask A Question
User Questions and Answers
---

I have ultimate muscle black edition, and ripped muscle X, both great products... But how many or how often should i take them? and do I take both at the same time? I've done research but I cant find anything about both. Thanks! -Alex

The recommended dose is 2 capsules a day of each.  You can take them any time. Just try to keep it consistent day to day.- Rob
Was this question helpful to you?
3 out of 3 people found this question helpful.
ASK A NEW QUESTION
---

What happens after you stop taking this supplement?? -Sean

Like most supplements, when you stop taking it, the effects will wear off over a week or two.  But if you maintain your workout routine and diet, you'll keep the gains you made.- Rob
Was this question helpful to you?
3 out of 3 people found this question helpful.
ASK A NEW QUESTION
---

How do u take ultimate muscle -Gerry

Take 2 capsules a day, any time. Just try to take them approximately the same time each day.- Rob
Was this question helpful to you?
3 out of 4 people found this question helpful.
ASK A NEW QUESTION
---

Do i take ultimate muscle black edition an jacked muscle extreme together ? -chris

I don't know what the ingredients are, so I can't really answer that. My concern is that you may end up overloading on stimulants.- Rob
Was this question helpful to you?
3 out of 5 people found this question helpful.
ASK A NEW QUESTION
---

Does ultimate muscle help get rid of toxins? -Lisa

No. There's nothing in the ingredient list to indicate that it would.- Rob
Was this question helpful to you?
1 out of 1 people found this question helpful.
ASK A NEW QUESTION