5 Tips For Flat Abs
Fact Checked On: 5-2-2018 By: Rob Miller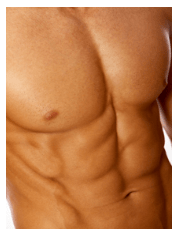 Looking to get flat abs? If so, you aren't alone.

This is one of the top goals that many people have as they go about their program plan and one that many people do often struggle with.
There's all sorts of fancy programs like Abs After 40 that promise to give you washboard abs in a fraction of the time.
However, programs like that often cost a pretty penny, and if you don't put the work in you may not see much of a result.
Fortunately, it doesn't have to be that way.

If you know some key tricks and techniques, you can get well on your way to seeing flat abs yourself and moving forward with your progress.
Let's go over the main points to know and consider integrating into your program plan.
Cut Sodium
Simple as it sounds, cutting sodium can have a dramatic influence on how you abs appear as too much sodium will rapidly cause water retention to occur, taking away from how lean you look.
Start reducing back on any items in your meal plan that tend to increase your sodium intake dramatically such as condiments, sauces, and snack foods.
Then watch how much leaner you look the next day.
Cycle Your Carbohydrates
The second thing that you'll want to consider is cycling your carbohydrates. Have some days – the days you're more active, higher in carbs and then go lower in carbs on the days that you're less active.
This will allow you to easily keep your metabolic rate higher over time and ensure that you are burning up body fat optimally on those lower carbohydrate days.
Perform Free Weight Training
Moving along, the next important thing that you'll want to be sure you're doing is performing free weight training as part of your overall program plan. Free weight training is ideal for getting flat abs because the abs will be called into play with each and every exercise you do.
Since you will require your body to use the abs to maintain a high degree of stabilization, this is easily one of the most ideal methods to not only work the main muscles in the body, but the core at the same time.

It's a win-win as far as maintaining a leaner body goes.
De-Stabilize The Body
When it comes to the actual abdominal work that you perform, one thing that you absolutely must do is make sure that you are de-stabilizing the body as often as you can.

This means performing sit-ups and other ab exercises on an exercise ball in order to fully call the abs into play, getting the muscle fibers deep within the core to contract harder than before.
Regular crunches on an ab mat don't really target the core all that much, but when you move them over to the exercise ball, you'll see far greater results. Here's a couple of other exercises to get you started:
1.) Planks
2.) Mountain Climbers
3.) Medicine Ball Situps (A bit more advanced / requires equipment)
4.) Side Plank With Reach Through
Use An Effective Thermogenic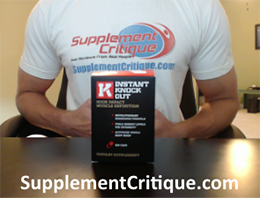 Finally, last but not least, consider using a good thermogenic such as Instant Knockout Fat Burner.

This form of fat loss supplement will boost the metabolic rate without you having to do anything different with your diet or workout program, so is an ideal option for those who are seeking great fat loss results.
A thermogenic can accelerate how quickly you're burning up calories minute by minute throughout the day, making it that much easier to create the calorie deficit needed for fat loss success.
So there you have the primary points to know and remember with regards to getting flat abs.

Apply these and you will be well on your way to success.
Top 3 Weight LossAffiliate Disclosure
Instant Knockout is actually a new fat burning supplement I just came across, and got great results.
LeanBean Female Fat Burner is the BEST fat burner for women we\'ve ever tested.

Read our review here.
Biohacks your body into instant ketosis to burn fat instead of carbs.

Weight loss, energy, focus, anti-inflammatory, anti-aging.
Ask A Question
User Questions and Answers
---

How effective would be a high tension resistant band compared to free weights?? -Nick




High tension resistant bands are actually just as effective as free weights, but you're a bit limited when it comes to range of motion.  But if you don't have access to free weights it's a good substitution.

- Rob

Was this question helpful to you?
8 out of 10 people found this question helpful.

ASK A NEW QUESTION
---

My father has type 2 diabetes and we te trying to revamp his nutrition. My question is, do you know of a protein powder for men, that has little to no sugar that he could mix with greens and fruits as a meal replacement? -Megan

I like 100% Whey Gold Standard. The vanilla has 1 gram of sugar which is about 1/4 teaspoon.- Rob
Was this question helpful to you?
4 out of 4 people found this question helpful.
ASK A NEW QUESTION
---

I do a 10 week body by You boot camp 5 days a week along with 2 days of cardio kickboxing&power toning and 2 days of MMA classes. I hav a black belt test coming up at the end of November, but I'm not seeing the results I want from my workouts b4 my test. Im currently using xtreme nitro and fb1 test. Wut supplements would u reccomend for women? -Mady

Check out the Cutting Stack from Crazy Mass.- Rob
Was this question helpful to you?
2 out of 3 people found this question helpful.
ASK A NEW QUESTION