MZT-48 Review – Does It Work?
By:
Rob Miller
Fact Checked On: 4-27-2020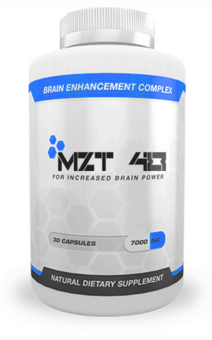 It's hard to ignore a CNN article showing Stephen Hawking declaring that "This Pill Will Change Humanity," with Wolf Blitzer sharing the breaking news that "We Can Now Access 100% of the Brain".
It's exciting news for sure.

If you've seen the movie "Limitless" with Bradley Cooper, this probably rings a bell.

Cooper's character took a pill, and overnight he was mastering the stock market, writing novels, running a major financial company, and of course getting the girl.
The pill was called NZT-48, and since the movie's release in 2011, people have been on the search for "The Real Limitless Pill".

The CNN article I mentioned above is about a pill called MZT-48, so you can tell by the name, this pill wants to be a contender.

We took a look at the pill, the formula, the marketing, the price, and the feedback.

You'll have to read on to see what we think of this stuff in the end.
What Is MZT-48?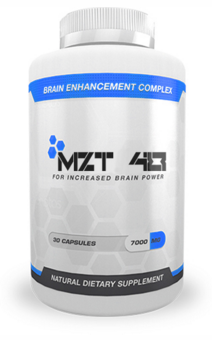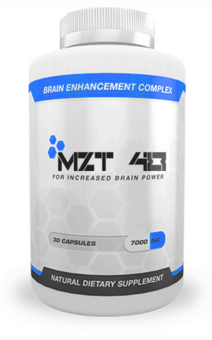 MZT-48 is a nootropic supplement, otherwise known as a brain booster, a smart pill, a cognitive enhancer, or an Adderall alternative.

The category has many names, but really it's all about a few key features.
They exist to please people that could benefit from taking ADD or ADHD medications that are not able to obtain them via prescription or are simply put off by the dependency building of many of them and bad side effects that come along with it.
MZT-48 and pills like it claim to help you have more energy, be more alert, learn better, remember more, and get more done than you ever thought possible.
The Fake CNN Article
Sure, it sounds awesome.

Stephen Hawking tells Anderson Cooper that he used MZT-48 to make his brain sharper and clearer than ever.

They even name drop Tom Brady and Kanye West as users of this stuff.

Anderson Cooper apparently even tried it, taking it for a total of 2 weeks and noting that he was "shocked at the drastic results".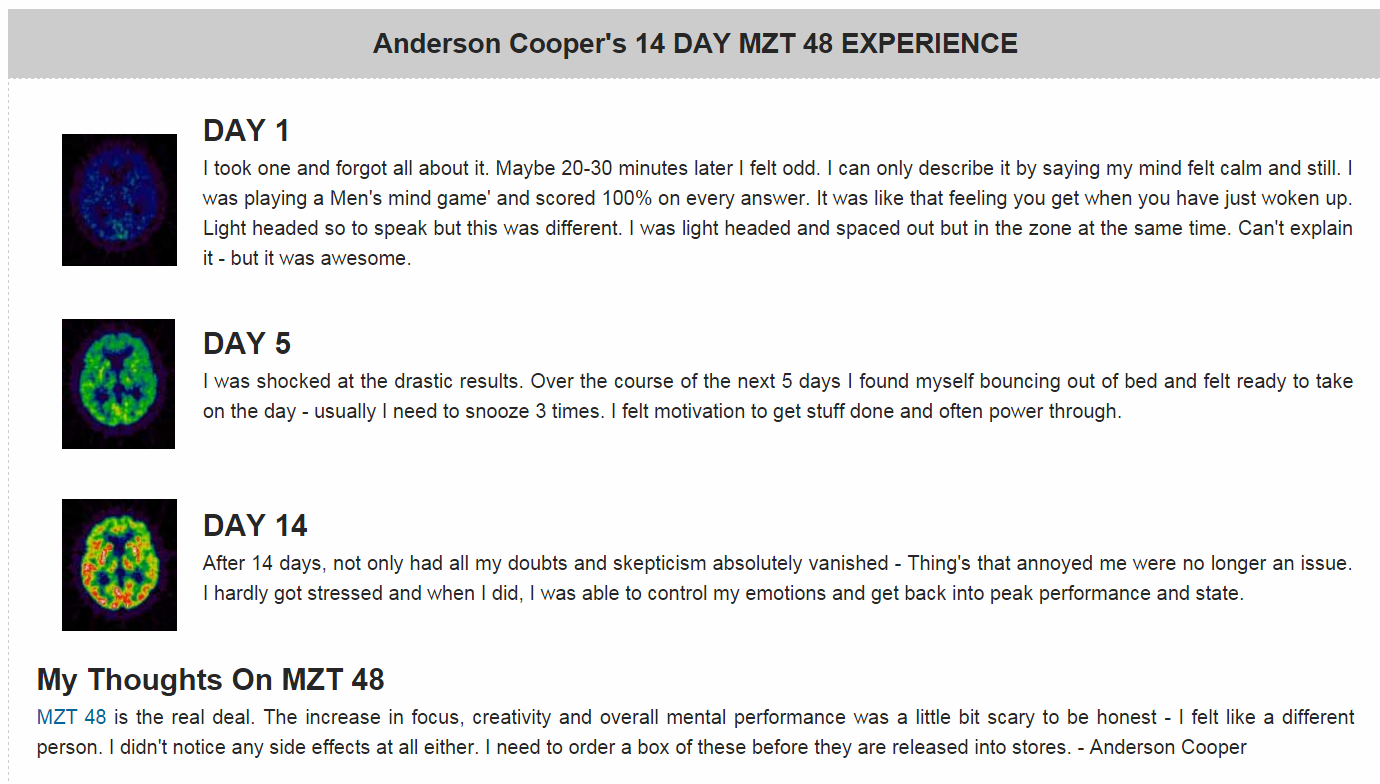 Why This is ALL Total B.S.
But don't let it fool you; we've seen this same article dozens of times.

They change the product name and switch out the celebrity names from time to time, but the meat and bones of the article is the same.

And every time, it's a fake.
First off, it's not the CNN website.

If you look up at the website address, it says something like cnn.healthyandbeauty101.com.
That's not a CNN address.

And when you try to click on any of the links, every single one of them redirects to the official MZT 48 website.

Even the "facebook-looking" comments at the bottom of the page are fake.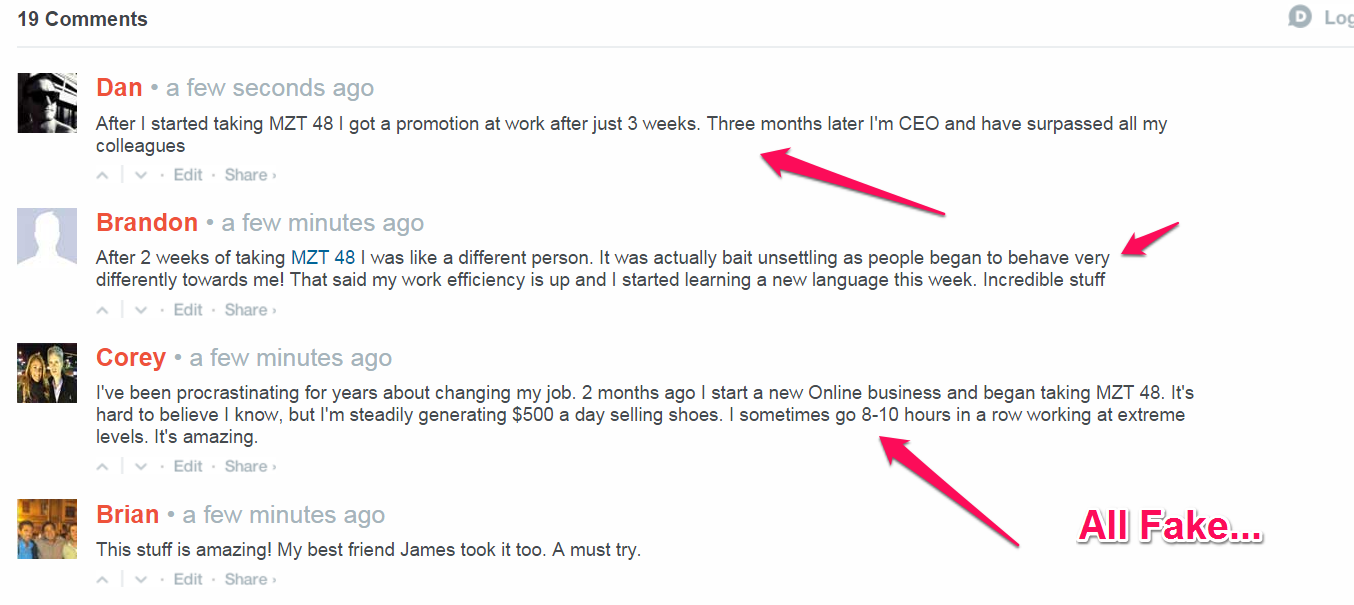 I know this because if you try to click on any of the profiles, nothing happens.
The whole webpage is just a shell trying to look like it's the real CNN website.
So if the article is fake, what about MZT-48?

Is it just a sugar pill, or does it have some benefit?

That's what we'll take a look at next.
Benefits of MZT-48
In short, MZT-48 promises intense focus, greater mental clarity, increased cognitive precision, improved mood, and a sharper memory.

They make use of lots of exaggeration to make it seem like you'll have superhuman brainpower, but really what they offer is a more reasonable measure of cognitive improvement.
Next, we'll look at the ingredients to see if MZT-48can achieve what it promises.
The formula starts off with Vitamins B3 and B6, two non-stimulant energy providers.

After that, it's a proprietary blend containing:
Caffeine which helps provide overall energy along with an acute increase in alertness.

This boost will come on shortly after taking your MZT-48 dose.
GABA which is a neurotransmitter that helps keep brain cells healthy.
Bacopa Monnieri which has been used to stem the cognitive decline of people with Alzheimer's Disease.

It can also help reduce anxiety.
Alpha GPC which can improve reaction time and mood by enhancing the health of your brain cells and cell membranes.
L-Theanine which improves energy while reducing stress and imparting a sense of calm relaxation.

It's most effective when used in conjunction with caffeine.
Phosphatidylserine which has been used to improve attention, language skills, and memory.

It's also been used to stall some of the cognitive decline attributed to Alzheimer's Disease.
L-Tyrosine which stimulates the production of neurotransmitters norepinephrine, epinephrine, and dopamine, the increase of which contributes to better mood and better cognitive function.
Vinpocetine which may improve the flow of blood to the brain, which increases oxygen and nutrient uptake, leading to better awareness and overall better functioning.
Huperzine A which has been used to fight dementia and improve memory.
If I were putting together a nootropic supplement from scratch, I would include all or most of these ingredients.

The trouble is MZT-48 doesn't mention how much of each they included, which is very important information to have.

Certain ingredients are only effective at certain levels.

Not knowing how much there is puts us at a real disadvantage when it comes to being able to determine whether or not it works.
Similarities Between MZT 48 and Addium / Adderin
Another thing I noticed in my research was the fact that the MZT 48 label looks nearly IDENTICAL to 2 other scam products I've outed in the past, Adderin and Addium.
See what I'm talking about below: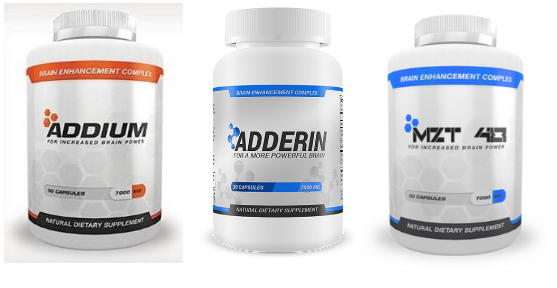 Note at the top of the bottle they all basically call it the same thing, a "brain enhancement complex".
Then, right after the name of each product it says "for increased brain power".
Lastly, the ingredients for all 3 of these products are essentially the same. Here's a snapshot of the ingredients in Adderin and Addium: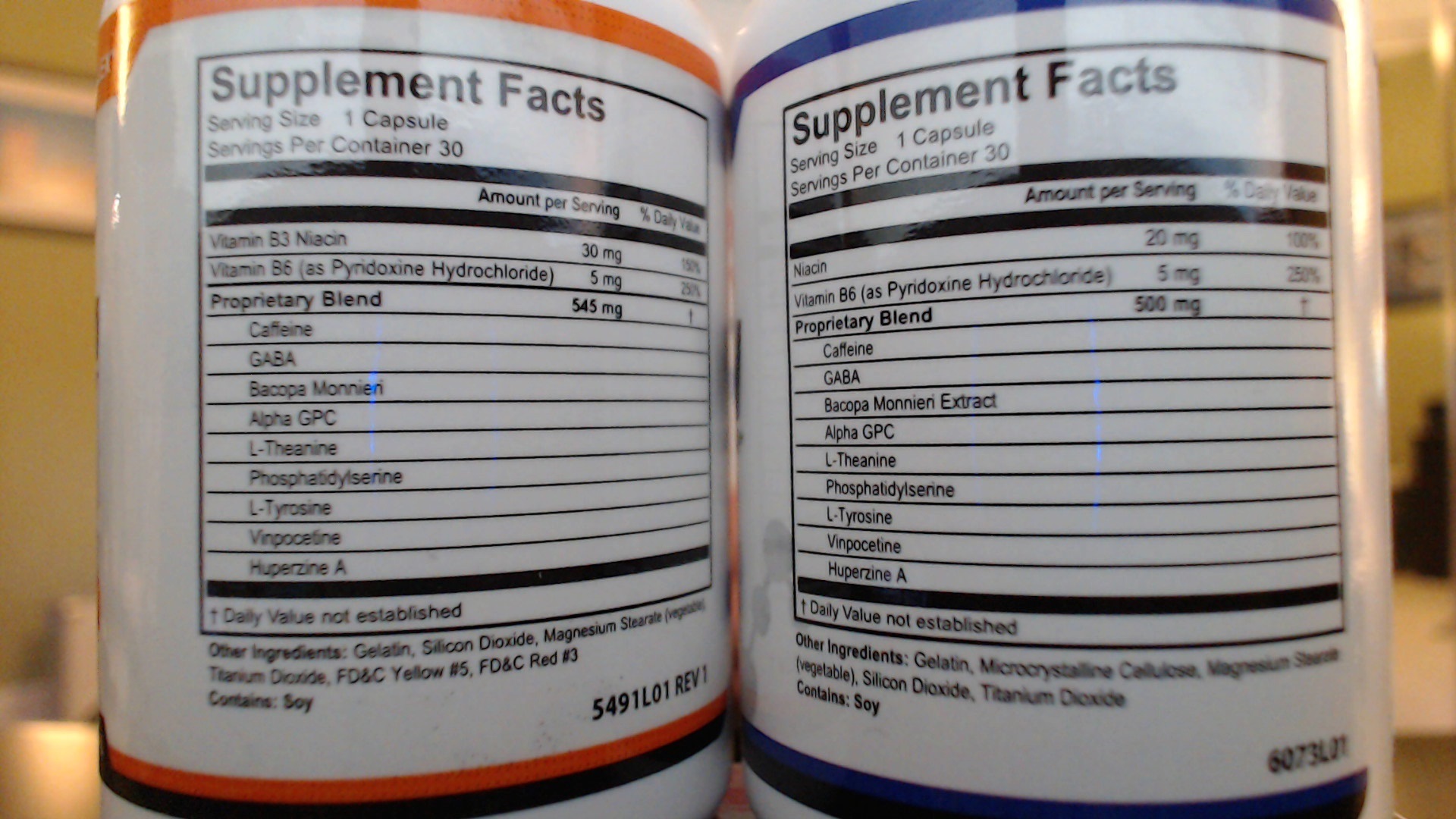 I'm going to take an educated guess and say that, more than likely, Addium (which is the first of these 3 to come out) is the maker of all of these supplements.
MZT-48 Side Effects
The ingredients in MZT-48 are generally considered safe, especially in the short term.

Long term studies have not really been performed at this point.

Of course, no supplement can be guaranteed to be without side effects.

There's no telling what a person might react badly to.
You may also wish to note that MZT-48 contains Soybeans, which are a potential allergin.
Where to Buy
From what I can tell MZT-48 is only available online through their official website. I actually visited my local GNC, Walmart, Walgreens and CVS and unsurprisingly, none of them carried it in their stores.
Thankfully, I didn't see a scammy free trial offer, just the opportunity for a straight up purchase.

A single bottle is meant to last 30 days and costs $49.85. If you buy 3 bottles, you'll only pay $37.94 each, and you'll save even more if you buy 6 bottles at $29.99 each.
There is a 30 day money back guarantee that doesn't specify opened or unopened bottles.That would indicate that you can return one used bottle, giving you the opportunity to try without risk.
MZT-48 Pros and Cons
Advantages of MZT-48
There's a money back guarantee.
The ingredients are listed and most likely safe.
Disadvantages of MZT-48
It's marketing using the very scammy fake CNN article.

Any product that goes this route is indicating that they don't have a whole lot of integrity.
There are no independent MZT-48 reviews from customers who've used it.
Ingredient amounts are not disclosed.

This could be a problem because while the ingredients are good, they might be present in only trace amounts, unable to do much good.
Conclusion
MZT-48 is very much like dozens of other nootropic supplements available online, AND very much like the dozens of supplements I've personally tested.
In fact, the bottle bears a striking resemblance to a product called Addium that we've looked at (and I've taken) previously.
I was thinking about ordering a bottle, but because I'm pretty sure it's the same exact thing as Addium and Adderin (which didn't work for me), I think I'm going to pass.
The ingredients are decent, but without knowing how much they use, it's impossible to know if there's enough to have an effect.

Then consider the phony article with bogus celebrity endorsements, and that puts us right over the edge.

If you are considering MZT-48, I recommend you reconsider and choose to go with something else.
Have You Used MZT-48?

Leave Your Review Below!
Top 3 NootropicsAffiliate Disclosure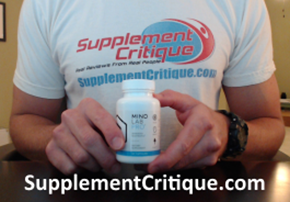 Mind Lab Pro is a VERY effective nootropic for focus, concentration, short / long term memory, and more.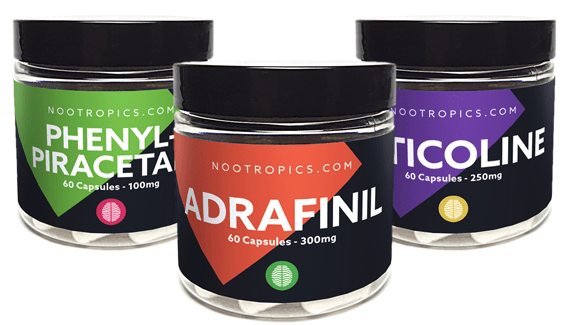 The Ultimate Nootropics Stack by Nootropics.com is one of the most effective stacks I've taken.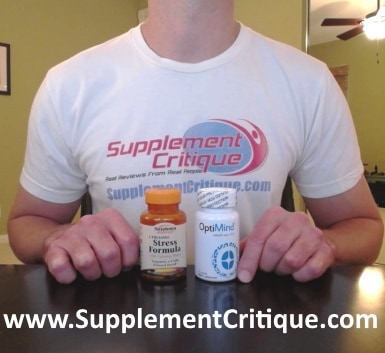 The combo of L-Theanine and Caffeine is a well known nootropic stack that really works.
Want To See What SupplementsWork Like Adderall?

Click Here To Find Out!
Ask A Question
User Questions and Answers
No Questions Have Been Answered For This Article.