Reviewed By:
Rob Miller
1.5 OUT OF 5.0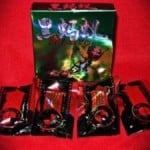 Let us open this review of Black Ant Pills with a few initial comments. Firstly, we are always open to alternative treatments. Second, we understand that this is a product that seems a little "farfetched". Lastly, this review was done to seriously investigate the claims made by the manufacturer and to ensure that consumers could safely try this product.
With all of that said, Black Ant Pills claim to cover a lot of territory. Not only do they insist that they have a lasting effect on hormonal levels, but that they improve the immune system, increase libido, and improve erection for men. We will look at the ingredients, gauge consumer response, and consider the pricing to make our determination.
How It Works and Ingredients
Black Ant Pills do indeed use black ants as their primary ingredient. In fact it is the Polyrhachis vicina roger used in the formulation. There is also Ginseng, Medlar, Hippocampi, Formica and a "proprietary blend of essential amino acids and trace minerals". It is ingredients such as this last one that we really despise because it means that a consumer is not going to be informed what they are putting in their bodies. In this day of prescription medication and a reliance on supplements, it is plain foolishness to swallow pills that will not indicate what they contain.
This can lead to conflicts and health problems that physicians may have a hard time treating. Though the manufacturer of the Black Ant Pills states that they have enjoyed successful clinical experiments they do not explain them in any detail, and though there are no harmful side effects indicated, the use of secret ingredients tends to negate the value of such statements. Now, we know that Ginseng is a common compound used in the treatment of sexual dysfunction, but the rest of the ingredients are a bit of a mystery in terms of sexual health benefits. The official website does give a lot of information about the history of black ant usage, but we should warn you that it is extremely graphic.
User Reviews and Feedback
What do consumers say about their experiences with Black Ant Pills? Few of the customers posting comments had any real problems with sexual function. What we discovered was a lot of hype about prolonged erections and faster turnaround or recovery times. There was nothing available from men or women with issues concerning a lack of arousal or any sort of sexual dysfunction. This means that we cannot verify if a person with ED (erectile dysfunction) or PE (premature ejaculation) would find a solution with the Black Ant Pills. We also found that there is no money back guarantee or any sort of satisfaction guarantee available as well, and this is always a "red flag".
Where To Buy and Best Price
The price for the product is a bit high. A single box of four tablets is $24. The dosage is a single pill shortly before sexual activity, so this means that someone who is sexually active is going to have to absorb some very high costs in order to enjoy the benefits that they might obtain from this product. We felt that the high price for only four capsules was simply to get a first time buyer to commit to the purchase, because it wasn't a certainty that they would be back.
Overall Conclusion
We don't recommend this product simply because it makes too many claims of clinical success without offering any evidence. The website is tremendously unprofessional and the cost for the smallest package is exorbitant. The ingredients are also a bit on the vague and/or dubious side and this is something that we never suggest anyone use without first doing the research to ensure safety.
How People Found This Review:
and black ant male enhancement review, and black ant pills side effects, and black ant pill review, and black ants pills reviews, and black ant pill reviews, and black ant male enhancement reviewsGoogle+