Black Ant Pills
Reviewed By:
Rob Miller
1.5 OUT OF 5.0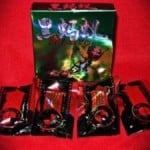 Let us open this review of Black Ant Pills with a few initial comments. Firstly, we are always open to alternative treatments. Second, we understand that this is a product that seems a little "farfetched". Lastly, this review was done to seriously investigate the claims made by the manufacturer and to ensure that consumers could safely try this product.
With all of that said, Black Ant Pills claim to cover a lot of territory. Not only do they insist that they have a lasting effect on hormonal levels, but that they improve the immune system, increase libido, and improve erection for men. We will look at the ingredients, gauge consumer response, and consider the pricing to make our determination.
How It Works and Ingredients
Black Ant Pills do indeed use black ants as their primary ingredient. In fact it is the Polyrhachis vicina roger used in the formulation. There is also Ginseng, Medlar, Hippocampi, Formica and a "proprietary blend of essential amino acids and trace minerals". It is ingredients such as this last one that we really despise because it means that a consumer is not going to be informed what they are putting in their bodies. In this day of prescription medication and a reliance on supplements, it is plain foolishness to swallow pills that will not indicate what they contain.
This can lead to conflicts and health problems that physicians may have a hard time treating. Though the manufacturer of the Black Ant Pills states that they have enjoyed successful clinical experiments they do not explain them in any detail, and though there are no harmful side effects indicated, the use of secret ingredients tends to negate the value of such statements. Now, we know that Ginseng is a common compound used in the treatment of sexual dysfunction, but the rest of the ingredients are a bit of a mystery in terms of sexual health benefits. The official website does give a lot of information about the history of black ant usage, but we should warn you that it is extremely graphic.
User Reviews and Feedback
What do consumers say about their experiences with Black Ant Pills? Few of the customers posting comments had any real problems with sexual function. What we discovered was a lot of hype about prolonged erections and faster turnaround or recovery times. There was nothing available from men or women with issues concerning a lack of arousal or any sort of sexual dysfunction. This means that we cannot verify if a person with ED (erectile dysfunction) or PE (premature ejaculation) would find a solution with the Black Ant Pills. We also found that there is no money back guarantee or any sort of satisfaction guarantee available as well, and this is always a "red flag".
FDA Warning
In 2011, the FDA announced that they had found the ingredient "sildenafil" in a laboratory test result.  For those of you who are not aware, sildenafil is the active ingredient in the popular erectile dysfunction medication Viagra, which would explain why some guys are getting great results from it.
Of course, this is illegal and unethical, and the makers of Black Ant are obviously breaking the law on this one.  Here's a link to the FDA warning:  http://www.fda.gov/Drugs/ResourcesForYou/Consumers/BuyingUsingMedicineSafely/MedicationHealthFraud/ucm247395.htm
Where To Buy and Best Price
The price for the product is a bit high. A single box of four tablets is $24. The dosage is a single pill shortly before sexual activity, so this means that someone who is sexually active is going to have to absorb some very high costs in order to enjoy the benefits that they might obtain from this product. We felt that the high price for only four capsules was simply to get a first time buyer to commit to the purchase, because it wasn't a certainty that they would be back.
Overall Conclusion
We don't recommend this product simply because it makes too many claims of clinical success without offering any evidence. The website is tremendously unprofessional and the cost for the smallest package is exorbitant. The ingredients are also a bit on the vague and/or dubious side and this is something that we never suggest anyone use without first doing the research to ensure safety.

Our #1 Choice For Male Enhancement – Vigrx Plus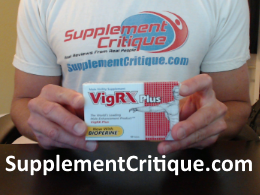 We have personally tested over 100 different male enhancement supplements , and Vigrx Plus stands out as the most effective in terms of results and customer reviews.  Not only is Vigrx Plus designed to help boost overall stamina and libido, but it's also the only product in its category to be clinically studied and PROVEN to work.
Click Here to read more about my specific results with Vigrx Plus
Customer Questions and Answers
User Questions and Answers
No Questions Have Been Answered For This Article.
How People Found This Review:
and black ant male enhancement review, and black ant pills side effects, and black ant pill review, and black ant pill, and black ants pills, and african black ant pill review
Click here to submit your review.
---
Black Ant Pills Review SKU UPC Model
BLACK ANT WORKS..
Black Ant Pills Review
5 out of 5 Stars
Jun 25, 2015 by Darrell
I have to say that I disagree with your review about Black Ant 4600mg Green Box. I have been using it for a few years now and Love it. It last in your body about 2 days and no side effects. It gives you Rock hard erections in 30 to 45 mins. It prolongs ejaculation. After ejaculation you still maintain a hard erection to have sex again if you want to without waiting for a normal recovery time.

I have over 10 friends that I have let try the Black Ant and they Love it also and they did not have any side effects. You can find it on the internet for $32.00 for 80 pills. That's about .40 cents a pill. Viagra cost me $20.00 for 1 pill with my insurance. We call the Black Ant a poor man's Viagra. Also Black ant will work when you are ready and stimulated.

You will not have a hard erection like Viagra when you are not ready for sex. It works more like Ciacas, READY WHEN YOU NEED IT. I hope you print my comments about Black Ant because they are the truth and they have been tried and tried again with success… D.
Rob Miller: Not sure what version of Black Ant you're using, but our big stink with this product is that they are illegally injecting prescription drugs into their supplement to make it work.
You can't call yourself an "all natural" pill, and put pharmaceutical ingredients in it at the same time…
Rob
SupplementCritique.com
product 0.3
---
Black Ant Pills Review
5 out of 5 Stars
Feb 27, 2015 by john
have used them now a number of times,most of the time they work very well, every now and then a complete let down. have found taking them for best results about 90 min. before needed. I like to take them before a massage and my mussuse was very inpressed with size and hardness and while massageing my legs etc could not help herself from have a number of little touches and squezzs and making positive comments, then when it was time orgazam black ants made the experiance fantastic. only side effect is some reflux, but other than that all is good.
product 0.3
---
worthless
Black Ant Pills Review
1 out of 5 Stars
Mar 01, 2014 by Gary
The black ant I was normally purchasing was no longer for sell. African black ant was the worse purchase every. Did NOTHING for me. I gave it 3 tries and 3 strikes and it is out. I will throw the reminder in the trash.
product 0.3
---
African Black Ant
Black Ant Pills Review
5 out of 5 Stars
Jan 24, 2014 by John Ruiz
I was having serious issues having sex with my wife of thirty-four years. I just couldn't satisfy her sexually. I went to a local store a few months ago, and I was introduced to a product called African Black Ant. I was desperate for anything that would improve my sexual life, so I tried the African Black Ant. I am telling you without being biased, that this product has changed my life tremendously as far as sex is concern. I finally satisfied my wife and also myself sexually. I thank God for this product. I would strongly recommend this product to anyone that is having ED issues. I paid only $10.00 US for four tablets. Excellent product!
product 0.3
---
Black Ant Pills Review
4 out of 5 Stars
Dec 14, 2012 by Michael
Side effects of my blood pressure medication cause ED. The first time I took a African Black Ant pills the results were amazing!
I was larger, harder, lasted much longer and the next day my flaccid organ was larger in size. I have no side effects but rather a sense of well being and increased stamina.
Although everyone is different, African Black Ants worked for me and counters the side effects of ED caused by my pharmaceutical medication.
product 0.3
---
Black Ant Pills Review
1 out of 5 Stars
Oct 15, 2012 by Joe
Tried this before an important rendezvous with a
Beautiful woman. Let's just say the results were
Completely useless. Got frustrated enough to take 3
Of them when the 1st one taken hours in advance
Did nothing. Don't waste time or money I may have
Lost what could have been a great thing.
product 0.3
---
Black Ant Pills Review
5 out of 5 Stars
Jun 15, 2012 by Delmag
For those who are searching for information on Black Ant. I purchased from a street seller in the Philippines with reasonable foreboding… took one in advance of a reunion with a long separated friend… 14 hours and 12 orgasms (for her) later… she rolled off of me and grabbed hold of my turgid member exclaiming with enthusiasm, "Is this REAL???!!!" I laugh to this day about that moment. Quite amazing and it does not fuck with your head like cialis or viagra, which seem harsh to me.
I WISH I KNEW THE CONTENTS!! Still wonder as to the contents.
product 0.3
---
3.7 5.0 7 7 I have to say that I disagree with your review about Black Ant 4600mg Green Box. I have been using it for a few years now and Love it. It last in your body about 2 days and no si Black Ant Pills Review
Sign Up For Our FREE 51 Page Ebook
On All Natural Enlargement Exercises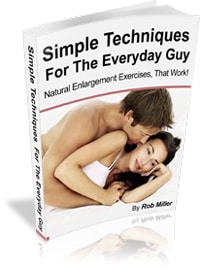 Sign Up For Our FREE 51 Page Ebook
On All Natural Enlargement Exercises