Neuroflexyn Review – Miracle Pill or Dud?
By:
Rob Miller
If you've been following my blog for any length of time, you know we've been diving into Nootropics supplements quite a bit lately. Some of the marketers behind these products use fake ads, stories, and even celebrity endorsements to promote their products, illegally of course. One supplement that completely slipped under my radar is a product called Neuroflexyn, which is a "mind boosting" supplement that boasts a number of benefits which we will talk about below.
While I haven't been able to find any specific ads talking about it, one of my readers pointed out that the marketing is nearly IDENTICAL to that of Neuro 3X and Brainstorm Elite. Rather then write a HUGE post on how they (Neuroflexyn, that is) deliberately lies to potential consumers, you can do to those 2 product reviews and see what I am talking about.
This post is intended to study the supposed benefits behind this supplement, and shine some light on whether or not it works.
What is Neuroflexyn?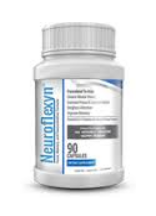 According to the products official website, Neuroflexyn is a supposed "smart pill", which is designed to improve mental cognition, focus, and memory retention. Similar to the effects of ADHD / ADD medications, this all natural formula is supplement to help increase energy, elevate your productivity at work, and even help you on the playing field.
Looking through the ingredients list, we see a number of all natural (and well known) nootropic substances that on their own actually do have some potential to increase cognition and concentration. But, it's the blend of these ingredients that apparently makes it so effective.
Ingredients in Neuroflexyn
Now comes the boring part…the ingredients in this supposed "miracle mind booster". According to the label, Neuroflexyn contains the following: Vitamin E, B6, and B12, Folate, DMAE Bitartrate, Eleuthero Extract, Omega-3 Complex, GABA, Ginkgo Biloba Leaf extract, Alpha Lipoic Acid (ALA), Vinpocentine, Huperzine-A, and a "brain blend" which contains bacopa monnieri extract and picamillon.
I don't want to get into the nitty-gritty details of EVERY ingredient, but I will summarize the most important ones I see:
DMAE Bitartrate: Otherwise known as Dianol, DMAE has been shown to help patients with ADHD, Alzheimer's disease, and Autism by improving memory, boosting thinking skills and performance, and increasing intelligence.
GABA: This amino acid has been shown to help lower anxiety levels, as well as help improve sleep quality and put you in a more relaxed mood. (1) As we all know, a great nights sleep is usually followed by a more productive day, so I can see why they added this to the mix.
Ginkgo Biloba: Ginkgo biloba is another ingredient that has been shown to help improve memory and mental cognition, especially in the elderly. I have used Gingko personally with mixed results. Sometimes it seemed like it help me concentrate, and sometimes it felt like nothing more then a placebo effect. I often recommend combining ginkgo with Ginseng extract for the best effects.
Alpha Lipoic Acid: ALA as it's commonly known, has been shown to help increase insulin sensitivity, and may be especially useful in addressing metabolic syndrome. Why is this important? Well, it's been also shown to help improve memory by protecting the brain and nerve tissue through this process. (2)
Reviews of Neuroflexyn
Searching for Neuroflexyn reviews is a bit like searching for the holy grail…there's plenty of evidence that it exists, but no credible testimonials seem to exist. The majority of so-called "reviews" are nothing more then affiliate blogs (likely setup by the company) that are a garbled mess of nonsensical words that don't even constitute an experience with the product.
Finding information on Youtube was equally as worthless, as evident by the most heavily watched "review" of Neuroflexyn:
What….the f%$k was that?! Haha. I don't know whether to laugh, cry, or shout at my computer at that one…To see someone actually took the time out of their day to even post that shows me that the person probably does not have much of a life.
I also searched on the Neuroflexyn Facebook page expecting to see a flood of positive customer reviews / experiences, but was unable to find that many people talking about it.
Potential Side Effects from Neuroflexyn
The company that makes Neuroflexyn boasts that their formula is side effect free, but nothing could be further from the truth. For example, one of the primary ingredients (DMAE) has been shown to cause numerous negative effects, including constipation, vivid dreams, increased blood pressure, drowsiness, and even insomnia. (3) Another primary ingredient Alpha Lipoic Acid (ALA), has been shown in clinical studies to cause adverse effects, including headaches, skin rash, muscle cramps, and a "pins and needles" sensation. (4)
Where To Buy It
From what I can tell, Neuroflexyn is only available on their official website. I asked around at a few local retailers such as GNC, Vitamin Shoppe, Walmart, and a few others and noone has ever even heard of it.
On the positive side, it's not a very expensive product. A 1 month supply will run you $49.95, and the company offers discounts of up to $20 per bottle on select orders. The company does offer a 30 day money back guarantee, but you have to cancel NO LATER then 30 days from ordering, ship it back at your own expense, and be charged a $5 restocking fee per unit.
Conclusion
The fact that there is a HUGE lack of credible customer feedback about this product says 2 things…1.) It has only been on the market for a very short period of time, so there aren't enough people talking about it and 2.) It likely doesn't work as well as they say it does. Of course, there is no way to tell with ABSOLUTE certainty whether or not Neuroflexyn could work for you without trying it, but my money says it's probably not worth the money.
In addition, the ingredients list is nothing "award winning". Many of these ingredients can be found in your typical over the counter multi-vitamin, and even the nootropics boosting compounds seem to be a bit lacking. Finally, while I haven't officially seen the ads, many guys are telling me that the people (or some marketers) over at Neuroflexyn are pulling the same crap that the Brainstorm Elite and Neuro 3X guys were pulling, so don't say you weren't warned!
Have You Used Neuroflexyn? Leave Your Review Below!
References:
1.) Relaxtion Effects of GABA – http://www.ncbi.nlm.nih.gov/pubmed/16971751
2.) What is Alpha Lipoic Acid? – http://umm.edu/health/medical/altmed/supplement/alphalipoic-acid
3.) DMAE Side Effects: http://www.webmd.com/vitamins-supplements/ingredientmono-524-dmae%20%28deanol%29.aspx?activeingredientid=524&activeingredientname=dmae%20%28deanol%29
4.) Adverse Effects of Alpha Lipoic Acid – http://en.wikipedia.org/wiki/Lipoic_acid#Clinical_Adverse_effects
Top 3 NootropicsAffiliate Disclosure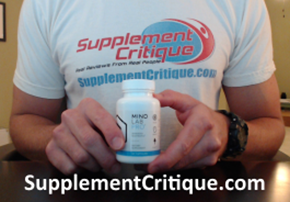 Mind Lab Pro is a VERY effective nootropic for focus, concentration, short / long term memory, and more.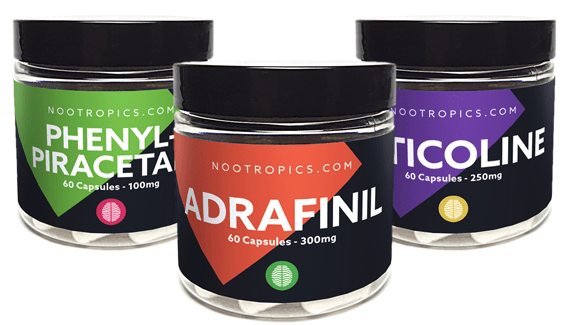 The Ultimate Nootropics Stack by Nootropics.com is one of the most effective stacks I've taken.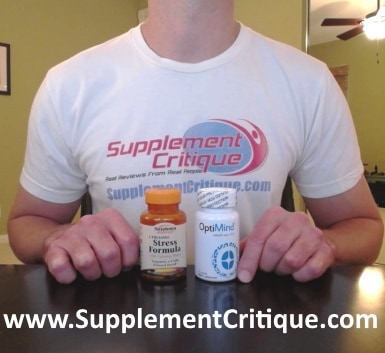 The combo of L-Theanine and Caffeine is a well known nootropic stack that really works.
All User Reviews

1.8 out of 5 Stars (6 Reviews)
Have you used this supplement?
Neuroflexyb
By
Stephen Downey

,
Nov 15, 2015
I am over 60 and have a number of medical issues and must take a number of prescription medications. Because of some very serious drug interactions in the past I am VERY cautious in checking side effects and interactions before I take any medication or supplement. This product has been challenging researching. I care little about FAQs or customer testimonials, both of which can be manufactured. My concern is attempting to discover exactly what is in the capsule, how much, and unnamed ingredients. When I read something like "Brain Blend" I do become even more alert. Another concern is hearing there may be other ingredients which are not listed. I cannot say I am unsatisfied, but I am concerned, and believe supplements should be required to list all ingredients exhaustively, exact quantities of each, and perhaps even additional information without a sales pitch.

Was this review helpful to you?
4 out of 4 people found this review helpful.
---
neuroflexyn
By
Thomas Ocallaghan

,
Feb 8, 2015
Before I tell you about the product I want to tell you about the ordering delays and problems that happened to me.They took my money by credit and they promised7 days. It took almost 2 months to rreceive the trial - as they call it. After 2 days of receiving the product they sent the USPS tracking info which was useless at that point. Now about the product itself. The label ingredients are printed so small you need a magnifier to read them. They recommend taking three a day at meal. I assumed three meals a day = three pill times. I kept in contact with their customer reporting once a night about my experience while taking neuroflexyn. They e-mailed me on the 3rd day to tell me to take all three pills in the morning at breakfast. I was wondering why the product wasn't working so I started the next day accordingly. By the sixth night I knew for sure the product did absolutely nothing to me or for me. Tho seventh day I took three in the morning and increased the dosage throughout the day by taking 2 more - one at lunch & one at dinner - for a total of 5 in one day. The product did nothing inside of me. I e-mailed customer relations one last time on the seventh night to tell them that this test was over and that neuroflexyn was pretty much worthless. And at the time I was taking neuroflexyn I found an app that allows you to learn a new language for free. It wouldn't of been a true test if I did it alone so my girlfriend joined in. She did not take the neuroflexyn because she has high blood pressure and neuroflexyn isn't recommended for people like her. By the of the week not only did not remember any of the Spanish but I was beat by my girlfriend who is 5 years older than me and never finished grammer school. She is 50 years old and I'm in better health - go figure. After 2 days of not taking neuroflexyn they e-mailed me to ask if I was still taking the product. They said that it works different for everyone and that I should increase the dosage I'm taking. I didn't tell them that I already tried that. All I said was no I'm not taking it anymore. I was already ahead of them in that game. I also told them that they don't have my john Hancock on anything positive aboutneuroflexyn. To the public: the product dodoesn't work so don't waiste your time or money. Tom O'Callaghan. thomasdude45@hot mail.com.

Was this review helpful to you?
3 out of 4 people found this review helpful.
---
Hello I been taking neuroflexyn it was hard for me to fund real riview I begging to have headaches but the worse was the nightmare on the third nite every night after that I didn't think nothing of it so I keep taking them the headaches continue and worse nightmare I was freak out blurr vision I felt disoriented I am switching to ceraloft and see if it works I am very disappointed with neuroflexyn boooo

Was this review helpful to you?
2 out of 3 people found this review helpful.
---
no side effects
Have been using neuroflexin for about 4 months. While it certainly does not produce any of the side effects mentioned in blogs, I'm pretty sure it has improved my cognitive performance. While I am not aware of a huge difference, I have noticed that I am not forgetting dates, appointments, or conversations as I had been prone to. It has not increased my energy levels, however.

Was this review helpful to you?
2 out of 3 people found this review helpful.
---
I contacted you when I first thought about orrdering. I have been using a few weeks now. Received order in good time. Started with 3 capsules every morning.Am into my second bottle now and really haven't noticed much if anything. Did seem to get a
a little less patient with people since then (am normally a verry patient person) ..seem to sleep better but no big differences in anything else.

Was this review helpful to you?
1 out of 2 people found this review helpful.
---
It's alright
I am prescribed ADD medications and was looking for a less intense daily alternative, so I bought neroflexyn. It's very mild almost to the point where you don't notice it unless you take it first thing in the morning. I would use it with coffee and it worked a little better. Over all of your looking for something like adderall or vyvance then this isn't the answer.

Was this review helpful to you?
0 out of 1 people found this review helpful.
---
Want To See What Supplements
Work Like Adderall?

Click Here To Find Out!
Ask A Question
User Questions and Answers
---

I take bp meds my bp is 122 over 106 can o take neurofle yn -shirley

Because you take prescription medication, you'll need to check with your doctor.  Take an ingredient list with you so you can be sure you're sharing the right information.- Rob
Was this question helpful to you?
0 out of 1 people found this question helpful.
ASK A NEW QUESTION