Neuroflexyn Review – Miracle Pill or Dud?
By:
Rob Miller
If you've been following my blog for any length of time, you know we've been diving into Nootropics supplements quite a bit lately. Some of the marketers behind these products use fake ads, stories, and even celebrity endorsements to promote their products, illegally of course. One supplement that completely slipped under my radar is a product called Neuroflexyn, which is a "mind boosting" supplement that boasts a number of benefits which we will talk about below.
While I haven't been able to find any specific ads talking about it, one of my readers pointed out that the marketing is nearly IDENTICAL to that of Neuro 3X and Brainstorm Elite. Rather then write a HUGE post on how they (Neuroflexyn, that is) deliberately lies to potential consumers, you can do to those 2 product reviews and see what I am talking about.
This post is intended to study the supposed benefits behind this supplement, and shine some light on whether or not it works.
What is Neuroflexyn?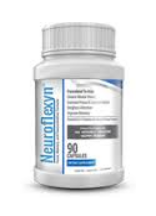 According to the products official website, Neuroflexyn is a supposed "smart pill", which is designed to improve mental cognition, focus, and memory retention. Similar to the effects of ADHD / ADD medications, this all natural formula is supplement to help increase energy, elevate your productivity at work, and even help you on the playing field.
Looking through the ingredients list, we see a number of all natural (and well known) nootropic substances that on their own actually do have some potential to increase cognition and concentration. But, it's the blend of these ingredients that apparently makes it so effective.
Ingredients in Neuroflexyn
Now comes the boring part…the ingredients in this supposed "miracle mind booster". According to the label, Neuroflexyn contains the following: Vitamin E, B6, and B12, Folate, DMAE Bitartrate, Eleuthero Extract, Omega-3 Complex, GABA, Ginkgo Biloba Leaf extract, Alpha Lipoic Acid (ALA), Vinpocentine, Huperzine-A, and a "brain blend" which contains bacopa monnieri extract and picamillon.
I don't want to get into the nitty-gritty details of EVERY ingredient, but I will summarize the most important ones I see:
DMAE Bitartrate: Otherwise known as Dianol, DMAE has been shown to help patients with ADHD, Alzheimer's disease, and Autism by improving memory, boosting thinking skills and performance, and increasing intelligence.
GABA: This amino acid has been shown to help lower anxiety levels, as well as help improve sleep quality and put you in a more relaxed mood. (1) As we all know, a great nights sleep is usually followed by a more productive day, so I can see why they added this to the mix.
Ginkgo Biloba: Ginkgo biloba is another ingredient that has been shown to help improve memory and mental cognition, especially in the elderly. I have used Gingko personally with mixed results. Sometimes it seemed like it help me concentrate, and sometimes it felt like nothing more then a placebo effect. I often recommend combining ginkgo with Ginseng extract for the best effects.
Alpha Lipoic Acid: ALA as it's commonly known, has been shown to help increase insulin sensitivity, and may be especially useful in addressing metabolic syndrome. Why is this important? Well, it's been also shown to help improve memory by protecting the brain and nerve tissue through this process. (2)
Reviews of Neuroflexyn
Searching for Neuroflexyn reviews is a bit like searching for the holy grail…there's plenty of evidence that it exists, but no credible testimonials seem to exist. The majority of so-called "reviews" are nothing more then affiliate blogs (likely setup by the company) that are a garbled mess of nonsensical words that don't even constitute an experience with the product.
Finding information on Youtube was equally as worthless, as evident by the most heavily watched "review" of Neuroflexyn:
What….the f%$k was that?! Haha. I don't know whether to laugh, cry, or shout at my computer at that one…To see someone actually took the time out of their day to even post that shows me that the person probably does not have much of a life.
I also searched on the Neuroflexyn Facebook page expecting to see a flood of positive customer reviews / experiences, but was unable to find that many people talking about it.
Potential Side Effects from Neuroflexyn
The company that makes Neuroflexyn boasts that their formula is side effect free, but nothing could be further from the truth. For example, one of the primary ingredients (DMAE) has been shown to cause numerous negative effects, including constipation, vivid dreams, increased blood pressure, drowsiness, and even insomnia. (3) Another primary ingredient Alpha Lipoic Acid (ALA), has been shown in clinical studies to cause adverse effects, including headaches, skin rash, muscle cramps, and a "pins and needles" sensation. (4)
Where To Buy It
From what I can tell, Neuroflexyn is only available on their official website. I asked around at a few local retailers such as GNC, Vitamin Shoppe, Walmart, and a few others and noone has ever even heard of it.
On the positive side, it's not a very expensive product. A 1 month supply will run you $49.95, and the company offers discounts of up to $20 per bottle on select orders. The company does offer a 30 day money back guarantee, but you have to cancel NO LATER then 30 days from ordering, ship it back at your own expense, and be charged a $5 restocking fee per unit.
Conclusion
The fact that there is a HUGE lack of credible customer feedback about this product says 2 things…1.) It has only been on the market for a very short period of time, so there aren't enough people talking about it and 2.) It likely doesn't work as well as they say it does. Of course, there is no way to tell with ABSOLUTE certainty whether or not Neuroflexyn could work for you without trying it, but my money says it's probably not worth the money.
In addition, the ingredients list is nothing "award winning". Many of these ingredients can be found in your typical over the counter multi-vitamin, and even the nootropics boosting compounds seem to be a bit lacking. Finally, while I haven't officially seen the ads, many guys are telling me that the people (or some marketers) over at Neuroflexyn are pulling the same crap that the Brainstorm Elite and Neuro 3X guys were pulling, so don't say you weren't warned!
Have You Used Neuroflexyn? Leave Your Review Below!
References:
1.) Relaxtion Effects of GABA – http://www.ncbi.nlm.nih.gov/pubmed/16971751
2.) What is Alpha Lipoic Acid? – http://umm.edu/health/medical/altmed/supplement/alphalipoic-acid
3.) DMAE Side Effects: http://www.webmd.com/vitamins-supplements/ingredientmono-524-dmae%20%28deanol%29.aspx?activeingredientid=524&activeingredientname=dmae%20%28deanol%29
4.) Adverse Effects of Alpha Lipoic Acid – http://en.wikipedia.org/wiki/Lipoic_acid#Clinical_Adverse_effects
Top 3 NootropicsAffiliate Disclosure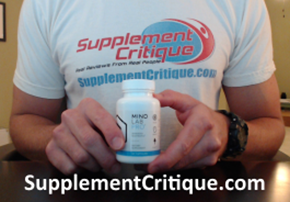 Mind Lab Pro is a VERY effective nootropic for focus, concentration, short / long term memory, and more.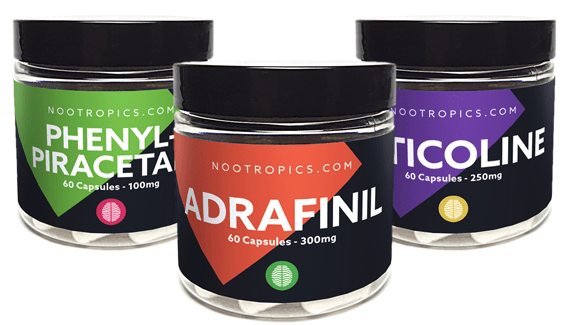 The Ultimate Nootropics Stack by Nootropics.com is one of the most effective stacks I've taken.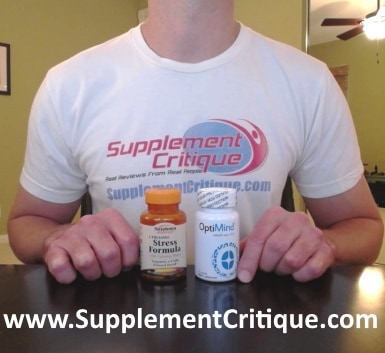 The combo of L-Theanine and Caffeine is a well known nootropic stack that really works.
4 Star User Reviews

1.8 out of 5 Stars (6 Reviews)
Have you used this supplement?
no side effects
Have been using neuroflexin for about 4 months. While it certainly does not produce any of the side effects mentioned in blogs, I'm pretty sure it has improved my cognitive performance. While I am not aware of a huge difference, I have noticed that I am not forgetting dates, appointments, or conversations as I had been prone to. It has not increased my energy levels, however.

Was this review helpful to you?
2 out of 3 people found this review helpful.
---
Want To See What Supplements
Work Like Adderall?

Click Here To Find Out!
Ask A Question
User Questions and Answers
---

I take bp meds my bp is 122 over 106 can o take neurofle yn -shirley

Because you take prescription medication, you'll need to check with your doctor.  Take an ingredient list with you so you can be sure you're sharing the right information.- Rob
Was this question helpful to you?
0 out of 1 people found this question helpful.
ASK A NEW QUESTION