Contents
What is NO2 Maximus
What Is HT Rush
Do They Work
Recommendation
User Reviews
Stacking supplements is nothing new. Bodybuilders and athletes alike have been doing it for decades, mainly because it helps to break plateaus and give you that edge you've been looking for. But, when a supplement stack starts to make false promises, that's when we look at it under the microscope. One such stack I've come across is a combination of NO2 Maximus and HT Rush, 2 supplements that apparently boosts muscle over 700%. They liken it to being an all natural steroid alternative, but the REAL truth will shock you!

What is NO2 Maximus?
Made up exclusively of all natural ingredients, NO2 Maximus is a pre workout dietary supplement that promises insane gains in the gym.
In fact, if you look at some of the marketing behind this supplement, you'd almost think it was a legal steroid alternative.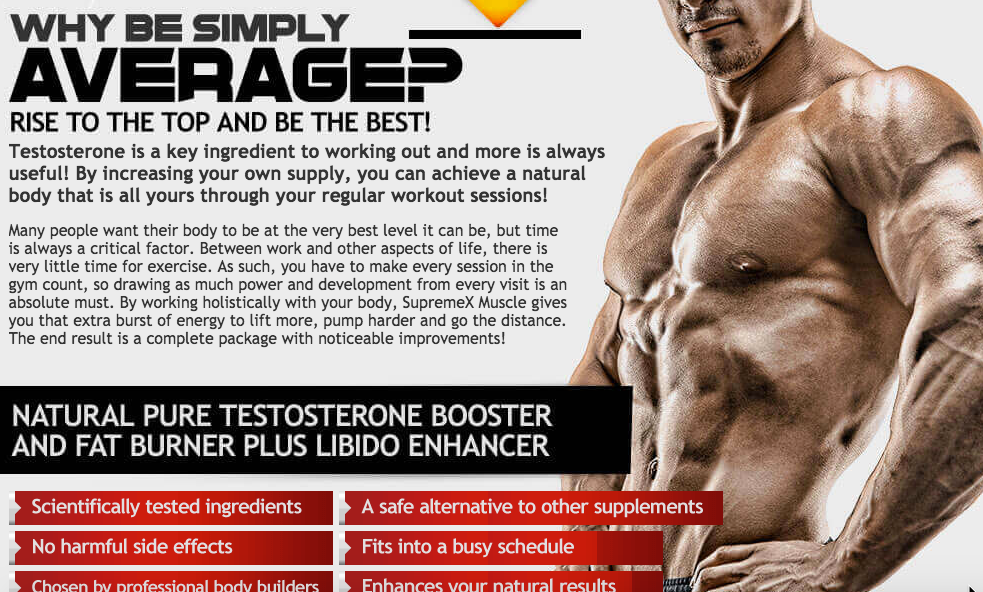 It uses the theory of vasodilation to help build muscle fast, improve strength and endurance, as well as decrease recovery times. If you look on the products official website, there are all sorts of jacked, ripped guys littered across the page, but very little information about how the product works.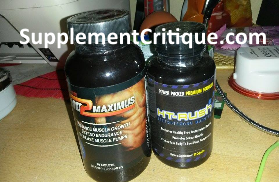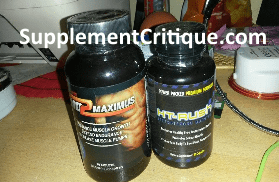 Fortunately, I have had a chance to personally test out this supplement, and in my personal opinion, it doesn't do shit. I'll get to that later, in the meantime let's discuss the ingredients. The primary ingredient in NO2 Maximus is L-Arginine HCL and L-Arginine AKG. These are simply amino acids, and they have been shown in numerous clinical studies to help improve blood flow by dilating the blood vessels. The theory goes that with increased blood flow, you'll see improvements in the way oxygen travels through your system.
In turn, it should increase your energy levels, leading to a more efficient and productive workout.

What Is HT Rush?
Up until this point, I had never actually heard of HT Rush. Doing a bit of research, it promises to help boost all natural testosterone production through the use of a proprietary blend of ingredients. A quick glance at the label shows that it contains Fenugreek seed extract, which has been shown in very limited clinical studies to help improve libido and strength.
It also contains numerous other ingredients, including Vitamin D, L-Citrulline (an ingredient in NO2 Maximus as well), Zinc, Vitamins B6 and B12, Nettle Leaf, Panax Ginseng, Siberian Ginseng, Bioperine, and Cordyceps Sinensis. The internet is packed with fake blogs detailing the effectiveness of HT Rush, and it's VERY hard to find an unbiased opinion.
The only place I could find it for sale was on their official website, and the only way you can buy it is by enrolling in their free trial.

So Do They Work?
The answer to that question is a bit unclear at the moment. I searched on Amazon, and found 2 reviews for HT Rush. One said the product was "awesome" and the other one said it was a complete scam. Interestingly enough, the person that left the positive review has ONLY reviewed HT Rush and NO other products.
Generally speaking, this is a red flag that the review is probably fictitious / paid for by the company that makes the supplement.
I've taken the liberty to check out the ad that reportedly talks about these 2 supplements being a deadly stack for gaining muscle and getting ripped, and it is VERY believable at first glance. It's essentially a magazine style editorial that talks about numerous celebrities and athletes taking NO2 Maximus and HT Rush, and getting great results.

They detail how, while using these products combined, user's have been seeing huge surges in muscle growth and definition, all while not having to change up their diet or exercise routine significantly.
What's even better is they are giving away these products FOR FREE! What a deal, right? Wrong, and I will attempt to explain below.
What should come as shock to you is, this supposed news article is really an advertisement. Don't believe me? Well, it says it right here on the page. On top of that, if you scroll around the page and look at some of the other "Popular posts", you will see completely different combo's being promoted. On one page, it's the stack of NO2 Maximus and HT Rush, while on the other it's a combo stack of Elite Test 360 and Ripped Muscle X. So which one is it??? Check out my screencast below:
[vimeo id="133502147″ w="500″ h="375″]
As you can see, it's a load of B.S. There is no magic combo of supplements, and they continually rotate these stacks because when one of them is revealed as a scam, they simply swap out the products with a new one. Shady, at best.
The last think I noticed which should be of particular concern is their free trial/sample. You see, what ends up happening is this. 1. You input your credit card information to pay for the shipping of both bottles, which only amounts to about $10. 2. You received your trials in the mail a few business days later, and start taking the product. 3. After 30 days, they end up billing you close to $100, FOR EACH SUPPLEMENT.
I don't know about you, but that sounds pretty damn expensive for a supplement!

Recommendation
A solid diet, exercise, and PROVEN supplements is really the only way you can transform yourself and get the body you've been striving for. If there were some miracle stack like this, it would be spread all over the internet like wildfire. Not popping up in your Facebook newsfeed….It's pretty clear that this combo will likely not work the way they say it will, so I would say give this one a pass.

Have You Used NO2 Maximus and HT Rush? Leave Your Review Below!
Top 3 Pre WorkoutAffiliate Disclosure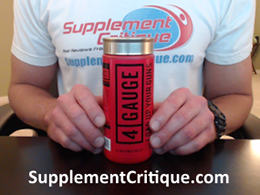 4 Gauge is a brand new pre workout that kicks in FAST and will rev up your workouts.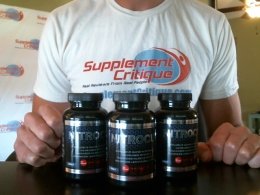 Nitrocut is a VERY effective pre workout supplement for a variety of reasons, see why here.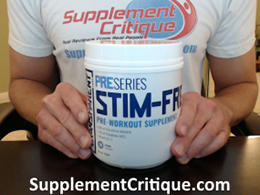 If you're looking for a stim-free pre workout, add Transparent stim-free to your list!
User Reviews

4.0 out of 5 Stars (1 Reviews)
Have you used this supplement?
NO2 maximus and HT Rush
NO2 Maximus and HT Rush are good products , l am a living witness both products work. l only work out 2 hours a day and with the products, my body has changed so much and everyone who knew me 1 month before taking the supplements, can tell the difference.

Was this review helpful to you?

---
Want To Really Get Ripped?

Click Here To Download My FREE "Get Ripped" Ebook!
Ask A Question
User Questions and Answers
---

i was charged for ht-rush i didn't order -Tristen Peck

You were probably signed up for monthly shipments after signing up for the free trial.  Go to the HT Rush website (htrush dot com) click on the button that says "Easy Cancel."  Follow the instructions there for canceling and/or obtaining a refund.- Rob
Was this question helpful to you?
17 out of 18 people found this question helpful.
ASK A NEW QUESTION
---

Will No.2 maximum and HT Rush work? -Dylan

Unfortunately, I don't think so. A better stack that I've personally had great results with in terms of getting ripped is the Crazy Mass Cutting Stack.- Rob
Was this question helpful to you?
4 out of 5 people found this question helpful.
ASK A NEW QUESTION
---

I would like to order your supplements. Can you send me contact so I can get more information about your products thanks -Adrian

SupplementCritique.com is a review website. We don't sell supplements. The only way to order NO2 Maximus and HT Rush are through their websites using their free trial offers.  Make sure you understand the terms and conditions so you don't get caught with unexpected charges.- Rob
Was this question helpful to you?
3 out of 3 people found this question helpful.
ASK A NEW QUESTION
---

Hi I just want to know if I order free trail how long it takes to come? -Mandy

According to their website, they should take about 3-5 days to arrive.- Rob
Was this question helpful to you?
2 out of 2 people found this question helpful.
ASK A NEW QUESTION
---

How much tablets can I take per a day ht rush. -Solomon

I believe it's 2 pills per day, but you'd have to read the instructions on the label.- Rob
Was this question helpful to you?
2 out of 2 people found this question helpful.
ASK A NEW QUESTION