Legal Steroids at GNC, Vitamin Shoppe, Walmart and More
By:
Rob Miller
Fact Checked On: 5-7-2021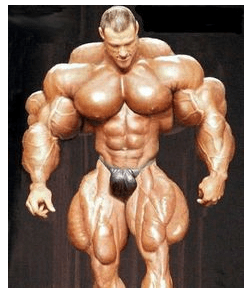 If you've been taking supplements for any length of time, you know they can't work miracles. While many of them boast about being the next best thing to steroids, often they can provide very little in the way of results.
REAL Legal Steroids, on the other hand, CAN and WILL produce rapid results.
If you can get your hands on them, of course.
Special Update!! The Most Effective Legal Steroids
If you're looking for an effective and LEGAL alternative to steroids, you need to check out our review of Chemyo here.
Chemyo is a company that sells a therapeutic compound called SARMS, which are well known to be highly effective steroid alternatives.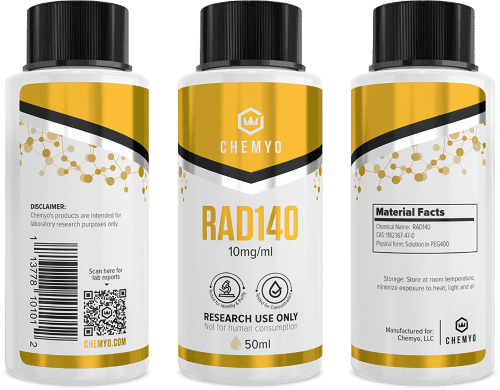 The best part about SARMS is the fact that they are nearly side-effect free, making them a highly desirable alternative to dangerous steroids.
Click Here to read our full review and learn more.
If you already know what you're goal is, click on the below links to see my ultimate recommendations:
Click Here if you're looking to shed excess fat and build lean muscle (i.e. Cutting)
Click Here if you're looking to build muscle mass and strength (i.e. Bulking)
Click Here if you're looking to bulk first, then cut
Unless you live on the border of Mexico, it's unlikely that you'll find them very easily.
I've had a few guys ask me whether or not I knew of any legal steroids for sale in GNC, Vitamin Shoppe, Walmart, and other stores, so I decided to do a little research.
I decided to visit a few GNC and Vitamin Shoppe stores and interview some of their employees to see what they would recommend.
The first store I visited I got a pretty blunt answer, and that was "we don't sell legal steroids", plain and simple.
I can't say I was surprised to hear this.
Why Doesn't GNC sell legal Steroids?
The obvious answer is…they can't.
Because they are not a pharmacy, and because to obtain real steroids you need a prescription, GNC and other stores cannot legally sell them. Additionally, you can't even legally buy anabolics, as most of them have been banned for use in the US since 1990 when the Anabolic Steroids Control act was passed.
They do have some products that are marketed as steroid alternatives, but they are not ACTUALLY the real deal.
In general, avoiding products that claim to be steroids when they really are not is a good practice and one that I would highly recommend.
Most of them are simply just mass gainers, amino acids, and protein shakes, but they seem to do a pretty good job of promoting them as legal anabolics. Here's a couple of them they recommended as the closest thing to legal steroids at GNC:
Contents
#1 – GNC Pro Performance AMP Amplified Mass XXX
#2 – Growth Factor 9
#3 – Optimum Nutrition Pro Complex Gainer
What about Legal Steroids in Vitamin Shoppe and Walmart?
#4 – APE Alpha Performance Enhancer
#5 – HGH Dopa
What are my online alternatives?
Testosterone Boosters
Nugenix
HGH Releasers
Final Thoughts
#1 – GNC Pro Performance AMP Amplified Mass XXX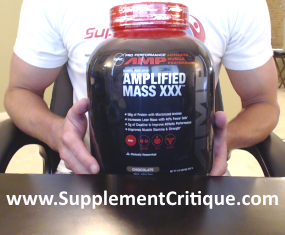 This is basically a powder that contains a MASSIVE amount of protein (50 grams per serving) as well as a number of other ingredients like creatine, Beta Anhydrous, L-arginine, L-Glycine, and L-Methionine.
The few reviews I got from the rep told me that the vast majority of guys using Amplified Mass XXX were getting great results from it, but a number of them noted that the taste was, at best, TERRIBLE.
After browsing around the forums and reviews, I noted the most guys saw significant increases in muscle gain, faster recovery times, and increased energy.
As far as side effects, a few guys reported acne breakouts, stomach discomfort, diarrhea, and the fact that it was hard to gulp it down.
It's also not cheap…a 6 lb tub will run you $76.99, with discounts of about $12 if you are a gnc member.
They offer some coupons from time to time, but you can expect to pay top dollar for it.
Related Article: Best Testosterone Boosters at GNC

#2 – Growth Factor 9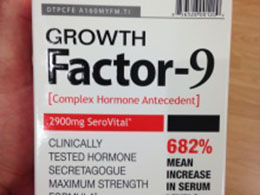 Growth Factor 9 is a VERY highly rated steroid alternative at GNC that utilizes the power of synthetic HGH production to help increase endurance, stamina, and lean muscle mass.
While Growth Factor 9 is not actually a steroid (or real HGH for that matter), it CAN help to mimic the effects of real HGH.
In fact, it's actually been clinically tested here in the US, and the science shows that it can support mean, serum blood growth hormone levels.
Study: https://clinicaltrials.gov/ct2/show/NCT01540773
Manufactured and sold by a company called Novex Biotech, Growth Factor 9 uses a blend of ingredients like L-Lysine, L-Arginine, and L-Glutamine to help promote better sleep, which in turn will help improve your recovery times.
You can read more about how it works in my full review here.
Growth Factor 9 retails at GNC for about $100 a box, with a $5 discount applying to those with a membership card.

#3 – Optimum Nutrition Pro Complex Gainer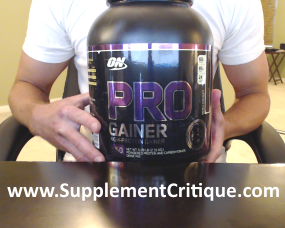 This was another protein supplement that is heavily marketed as a mass / weight gainer. Unlike the AMP Amplified Mass XXX, it contains dozens of different ingredients (too many to list here) that are supposed to help deliver essential nutrients, amino acids, and carbohydrates to give you a massive energy boost both before, and after your workouts.
There was a very limited amount of reviews on this one, but the vast majority of them (think 95%) said nothing but good things about the Pro complex gainer.
However, it should be noted that this supplement is used to help gain mass and strength only.
It will not help you shred down (Check out Instant Knockout fat burner here to do that) and it certainly will not give you overnight results.
Just like the above products, it also comes in at a hefty price of $136 for a 10 lbs. bag.
The available flavors include Double rich chocolate, banana cream pie, strawberry cream, and vanilla custard.

What about Legal Steroids in Vitamin Shoppe and Walmart?
Looking To

REALLY

Get Ripped?
Click Here to download my FREE "How To Get Ripped Quickly" eBook!!
Same deal with these stores, guys. I spoke with reps at both Vitamin Shoppe and Walmart, and got the same answer that I got with GNC…"we don't sell legal steroids, period". I got a few recommendations from them as far as steroid alternatives, much like the ones I got from the GNC rep.
Related Article: 14 Best Weight Loss Pills At Walmart
Unlike the GNC reps, though, I was heavily recommended the use of a wide variety of testosterone boosters and HGH supplements instead of weight gainers. Just like the supposed bodybuilding supplements that work like steroids at GNC, these testosterone boosters and hgh products do not ACTUALLY increase testosterone or growth hormone.
Rather, they are intended to produce a "similar" effect as if you were taking the real thing.
Here's a couple I was recommended:

#4 – APE Alpha Performance Enhancer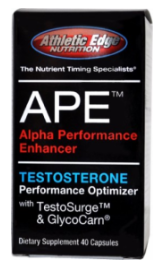 This is actually a supplement I've taken in the past, with modest results. Alpha Performance Enhancer promises a 22% greater increase in free testosterone in only 12 hours, but does that even make a difference. For instance, free testosterone only accounts for 2% of your total testosterone, which means that only 2% is available to help in the muscle building process.
My results with this supplement were mixed. On the one hand, I actually felt a little more energetic, and definitely felt like I had gained a bit of size / mass. However, for me this came at a cost. For some reason, I had a really hard time falling asleep while I was taking Alpha Performance Enhancer. I looked over the ingredients to try and pinpoint which one was keeping me up at night, but I was at a loss.
There are no stimulants like caffeine or yohimbe in it, so my best guess was it is probably the Fenugreek that was the culprit.

#5 – HGH Dopa
Another one I was recommended was a supplement called HGH Dopa. This supplement apparently uses only one ingredient, called Mucuna Pruriens, to help stimulate the secretion of growth hormone released by the pituitary gland. I've never actually used HGH Dopa, but I have used supplements that contain Mucuna Pruriens with satisfactory results.
Most of the reviews on the Vitamin Shoppe website are VERY favorable, with many noting increases in strength and mass, as well as improved sleep. It should be noted that while Mucuna Pruriens contains L-Dopa, which is a precursor to dopamine, it has not been successfully shown to cross the blood brain barrier. (1) This essentially means that any increased in dopamine will likely not result in any significant clinical changes.
Looking To

REALLY

Get Ripped?
Click Here to download my FREE "How To Get Ripped Quickly" eBook!!
What are my online alternatives?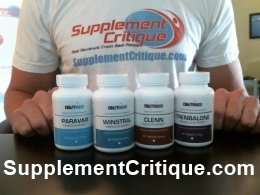 Well, there are some supplements on the market that can actually help to "mimic" the effects of steroids, without actually being one. These legal steroids are NOT sold in GNC, Walmart, or Vitamin Shoppe, but you CAN find them for sale online.
For example, the Crazy Mass line sells a number of different stacks that work very similarly to legal steroids, but uses healthy all natural ingredients instead of pharmaceutical compounds.
I have actually personally tested many of these, including their Bulking Stack and Cutting stack, and they both worked great. If you are a guy that's struggling to pack on weight (hard gainer) then I would definitely recommend you check out the Crazy Mass bulking stack. It's packed with 4 different supplements that help ectomorphs like yourself gain the necessary amount of mass and strength.
Read my review of the Crazy Mass Bulking Stack here: https://www.supplementcritique.com/crazy-mass-bulking-stack-review/
If you're a guy that's looking to trim down, then I definitely recommend you check out the Crazy Mass cutting stack. Unlike the bulking stack, this stack works to help guys that are having a hard time melting off the excess weight, as well as retain lean muscle.
Read my review of the Cutting Stack here: https://www.supplementcritique.com/crazy-mass-cutting-stack-review/

Testosterone Boosters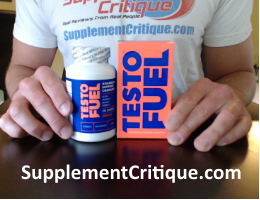 I've personally used dozens of testosterone boosters over the years, and can tell you with absolute certainty that the vast majority of them are shit.
Almost ALL of them claim that they will make you huge overnight, and you won't have to even lift a weight.
Of course, that's complete B.S., but some guys fall for it.
With that said, some of them show real promise.
For example, my top choice Testofuel gave me amazing results, in terms of lean muscle growth and fat reduction.
I've actually proven that it works by getting my testosterone checked with a home test kit.
Testofuel uses a combination of steroid like ingredients such as D-Aspartic Acid, Fenugreek extract, and Oyster extract that have been proven in clinical studies to act on male hormones.
I personally used Testofuel for a period of 6 months, and packed on some HUGE gains. Check out my review here: https://www.supplementcritique.com/my-personal-testo-fuel-review-and-results/

Nugenix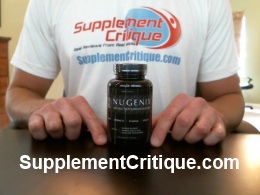 Another very powerful testosterone booster I've personally used is Nugenix.
You've probably seen some of the ads, and you may have even tried it.
Nugenix takes a slightly different approach to boosting free testosterone levels. Instead of using the traditional herbs and extracts like D-Aspartic Acid and Boron, it's comprised of a blend of ingredients which include a patented version of Fenugreek extract called Testofen.
Made by a company called Gencor, Testofen has been clinically proven to to increased muscle building when combined with exercise.
On top of that, it's also a VERY powerful sexual enhancer, which is a nice "side effect" to have.
Click Here to read my full Nugenix review.

HGH Releasers
If you've been doing any research about steroid like supplements, you undoubtedly have come across something called Human Growth Hormone (HGH for short).
I actually talked about it briefly above, but it warrants a bigger discussion.
Commonly also called Somatotropic, HGH is a peptide hormone that stimulates growth, cell reproduction, and cell regeneration in humans and other animals. (https://en.wikipedia.org/wiki/Growth_hormone)
In short, it's the real deal.
It will get you big, REALLY fast.
However, just like with steroids, it's illegal to use them unless you have a valid prescription.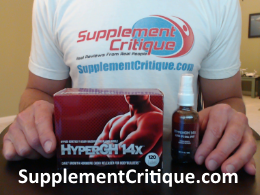 With that said, there ARE supplements available online that can help to mimic their effects.
One of the closest over the counter steroid alternatives I've EVER used is a product called HyperGH 14X, which is FAR more powerful than Growth Hormone 9 OR HGH Dopa.
HyperGH 14X uses a potent blend of safe, LEGAL amino acids and peptides to help LEGALLY maximize pure muscle gains.
No trips to the doctors office, no painful injections, and it's totally legal.
Check out my review of HyperGH 14X here: https://www.supplementcritique.com/hypergh-14x-real-review-and-results/

Final Thoughts
Using steroids is potentially very dangerous, and I never recommend that you use them in the first place.
They carry a slew of potential side effects that in all honesty are more likely to set you back further than you originally started leaving you worse off than in the first place.
That being said, there are millions of guys out there that will continue to search for legal steroids in an effort to get an edge on the competition. As noted above, however, there are some decent legal steroid alternatives out there that can give you similar results, without all of the nasty and unwanted side effects.
As always, if you need a specific product recommendation by all means shoot me an email and I'll try to point you in the right direction.
References:
Mucuna Pruriens – http://www.webmd.com/vitamins-supplements/ingredientmono-1020-mucuna%20pruriens%20(cowhage.aspx?activeingredientid=1020&activeingredientname=mucuna%20pruriens%20(cowhage
Top 3 Body BuildingAffiliate Disclosure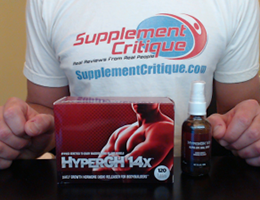 HyperGH 14X is a potent HGH releaser which works great for bodybuilding. Read more in our review.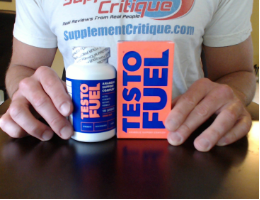 Testofuel is the most effective testosterone boosting supplement on the market that ive tested. Read my review to learn more.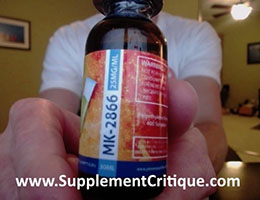 Ostarine is the poster boy for SARMS, and will promote lean muscle tissue growth dramatically.
Want To REALLY Get Bigger?

Click Here To Download My FREE
Ask A Question
User Questions and Answers
---

Does the crazy mass bulking have anything in if that would make me pop a drug test? This might be a stupid question but I don't know enough to know any better. -Nathan

It's got DHEA which is banned by the NCAA, but it's not illegal.- Rob
Was this question helpful to you?
27 out of 31 people found this question helpful.
ASK A NEW QUESTION
---

What are the names of the alternative steroids that last can order on line without the nasty said effects -Larry Lee foon

I think you're looking for Crazy Mass Supplements.- Rob
Was this question helpful to you?
23 out of 27 people found this question helpful.
ASK A NEW QUESTION
---

i sprained my wrist and it's healing slowly. Is there a supplement j can take to speed up the healing process? -Steve

Go with a multivitamin.- Rob
Was this question helpful to you?
14 out of 17 people found this question helpful.
ASK A NEW QUESTION
---

I am trying to lose the spare tire and belly fat that I have. I workout 3 times a week and walk about a mile each day. Your thoughts? -Dan

Sign up for my free weight loss ebook for tips and plans for meals and workouts to help you reach your goals. You should also check out a great fat burner called Instant Knockout.- Rob
Was this question helpful to you?
10 out of 12 people found this question helpful.
ASK A NEW QUESTION
---

Is nugenix free testosterone booster a steroid? -James

No, not at all. It's natural ingredients meant to stimulate your body's natural testosterone boosting process, so you make more than you did before you taking it.- Rob
Was this question helpful to you?
11 out of 14 people found this question helpful.
ASK A NEW QUESTION