Contents
What is NO2 Blast
What is T-90 Xplode
Our Problem
What Are Your Options
Recommendation
User Reviews
Lean muscle in a bottle? 6 Pack Abs in 1 Month! I keep seeing this same headline popping up all over Yahoo and other news feeds, and it always leads me to the same place. The ad, which features a headline screaming "The Rock Loves Early Morning Workouts", leads you to an article that talks about these 2 supplements that ALL of the major Celebs are using. This supposed "article" in Men's Life and Fitness brags about a miracle stack of supplements called No2 Blast and T-90.
The meat and potatoes of the article goes into how various A-list celebs are using this stack to get insane results, shedding as much as 40 lbs of fat and gaining 20 lbs. of muscle in less then a month. It also chronicles the monthly transformation that one of their chief editors, a guy who gos by the name of Bryan Stevens, and his amazing results with these two supplements.
However, there is a much more "seedier side" to this that most of you probably aren't aware of. Well get to that later, but let's take a look at each of these supplements individually to get a better understanding of what they're supposed to do.

What is NO2 Blast?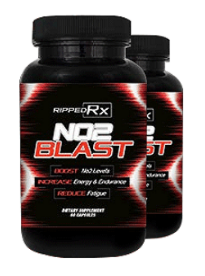 I have reviewed and tested literally DOZENS of pre workout supplements in the past, but have NEVER heard of NO2 Blast. After a little bit of research, I found out that this supplement is relatively new to the market, and they claim it will "completely revolutionize the industry". Among other claims, they say that by taking NO2 Blast you can expect:
Increased Muscle Mass and Stamina
Extreme Fat Loss
Increase Energy and Endurance
Increased Libido
I see claims and advertising like this all the time when it comes to pre workout supplements. Companies like Xtreme Nitro, Alpha Fuel XT, and Biomuscle XR make lots of claims like this, without usually backing them up.
Their sales page is littered with photo's of ripped, jacked, young guys complete with their biceps bulging out and 6 packs so defined they rival even the best bodybuilders physiques.

"Sounds good, sign me up!", you're probably thinking, right? Not so fast!

It's important to first understand what is in the supplement before we can come to any conclusions, and here's where things start to fall apart.
I searched far and wide for a list of ingredients in NO2 Blast, but unfortunately they have done a really good job of keeping them a secret. Why you ask? Well, they might be protecting their proprietary formula from competitors. They could be putting synthetic ingredients in their pills which may be illegal. They could even be putting sugar in their pills and calling it the next best thing to sliced break, we simply don't know.
Click Here Now to see one of my top pre workout picks, Nitrocut.
Fortunately, I reached out to my visitors and asked around to see if anyone had ordered it AND if they could see pictures of the labels of both of these supplements.
It turns out that the ingredients in NO2 Blast are the following:
L-Arginine A-AKG, L-Arginine A-HCL, and L-Arginine A-KIC
Dicalcium Phosphate, Dipotassium Phosphate, and L-Citrulline
Click here to see a picture of the label.
There's nothing really "revolutionary" about this supplement. Many of these same ingredients can be found in literally HUNDREDS of other pre workout supplements, albeit in different dose amounts.
If you're looking to find NO2 Blast in stores, you're gonna be a bit out of luck. I checked with all of the local retailers near me, including GNC, Vitamin Shoppe, Walmart, and others, and none of them carry it. For now, it appears the only place you can buy it is on their official website.

What is T-90 Xplode?
T-90 Xplode is a testosterone boosting supplement, similar to supplements like Testofuel, Andro 400 and Test X180, that claims many of the same benefits NO2 Blast does above. But, instead of being a pre workout (or post workout) supplement, it is rather a "testosterone boosting supplement" which promises to increase your free testosterone levels. If you weren't already aware, decreased testosterone typically starts at around the age of 30, and declines at a rate of 1% per year.
Symptoms include fatigue, decreased libido, increased fat retention, and muscle loss, amongst other ailments. T-90 Xplode promises to change all of that with their unique and proprietary formula, and claims to start doing so within a matter of weeks. Just like NO2 Blast, T-90 Xplode benefits include:
Unstoppable Energy
Reduced Body Fat
Staggering increases in sex drive
Increased lean muscle mass
Increased confidence
They also claim that they have recently been seen on many major news outlets, including USA Today, Fox News, and CNBC. However, when I reached out to the advertising and editorial departments of these publications, they said they never heard of them. In addition, T-90 Xplode doesn't list their ingredients list, which makes it very difficult for us to qualify it as a safe and side effect free supplement.
However, just like with NO2 Blast above, someone gratefully sent us a picture of the label.
The ingredients in T90 Xplode include the following:
Tribulus Terrestris
Fenugreek Extract
Eurycoma Longifolia
Trimetyhhlxamine (basically caffeine)
Coleus Foskholii
Click Here to see a picture of the label.
Unlike NO2 Blast, this is actually a pretty decent ingredient profile for a testosterone booster, although the addition of caffeine into the product is pretty unusual.
Regarding side effects of T90 Xplode, I did a bit of research and found that MANY guys were reporting adverse effects like itching, sweating, and hot flashes. There are some anecdotal reports that Eurycoma Longifolia is the culprit here, but that's never been proven in a clinical study.
Click Here Now to see my top testosterone booster pick, Testofuel.
I also talked to the reps at GNC, Walmart, and Vitamin Shoppe about T-90 Xplode, and none of them have heard of the supplement.

Our Problem With These 2 Supplements
So now that we've given you a relative idea of what NO2 Blast and T-90 Xplode are supposed to do, we figured we would shed some light on some of the issues we have with them. First off, that ad that you saw with the rock, which you probably expected to be some tips about working out early in the morning, is deceiving. Deceiving in a way that you think you are going to a legit post by Muscle and Fitness, but instead leads you to some bogus page about these 2 supplements.
No big deal I guess, but let's take a quick look at the supposed magazine editorial for a minute. The first thing you probably missed was the fact that this is and advertisement. "What do you mean advertisement?", you're probably asking yourself right now. Well, if you look in the upper left hand corner just below the "Men's Life and Health" logo, you will see something that says "Advertorial". Here's a screenshot in case you missed it: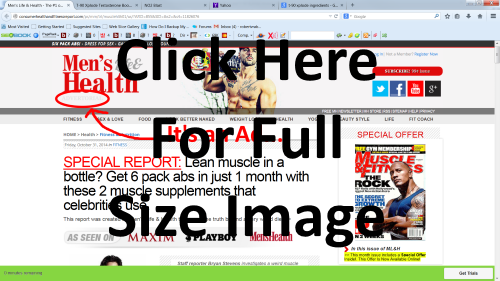 Another thing that makes it blatantly clear that this is an ad and not an actual Mens Health article is the fact that, no matter what link or part of the page you click on, you always end up getting redirected to the NO2 Blast website. Check it out for yourself:
[vimeo 133501120 w=500 h=281]
I think it's pretty clear that it's not the legit Mens Life and Health website, but I just wanted to point it out to you. Second, there is no reporter named Bryan Stevens that works for Mens Life and Health. This is not the first time I heard that name tossed around, there are several other of these scams that said he used some miracle stack of supplements to completely transform his body (including Ripped Muscle X and Elite Test 360).
The Biggest Issue We Have
Apart from the fake article, and the fake story line behind "Bryan Stevens" miracle transformation, there is another HUGE problem we have with NO2 Blast and T-90. When you go to click on one of the links that takes you to the 2 products, you'll see that the buttons say "Claim Your Free Bottle". That would imply that you are getting a free sample of NO2 Blast and T-90 Xplode, right??? Well, not quite…
When you get to the official pages for NO2 Blast and T-90 for example, you are prompted to put in your shipping info. Once you click submit, you are then taken to a page that asks you to put in a credit card number so you can pay the modest $4.95 shipping fee. Not a big deal, right? Well, if you forgot to scroll down a bit you will see the following for NO2 Blast: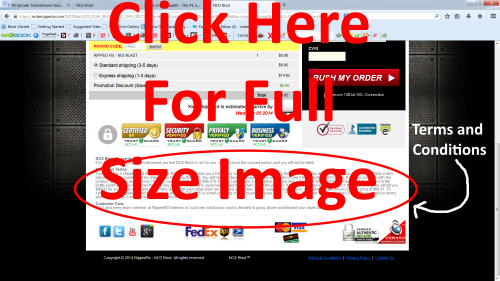 And this for T-90…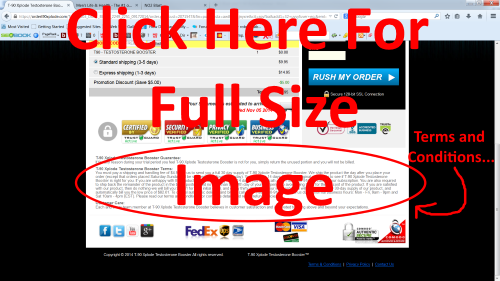 If you can't read them very well, I'll spell it out for you. When you submit your credit card info to NO2 Blast, you have 14 days from the day you ordered it to try it out. After those 14 days are up, THEY WILL CHARGE THAT VERY SAME CREDIT CARD IN THE AMOUNT OF $89.41!!
The same goes for T-90, relatively speaking. With them, you also have 14 days to try the product, and if you don't cancel, they will also CHARGE YOUR CREDIT CARD $82.61!!
I don't know about you, but when I see the words "Claim Your Free Bottle", I expect to get just that…a FREE bottle. Not a period of time to use it, not "Oh let me spend $4.95 and then get charged some ridiculous price 2 weeks from now"…I expect, FREE!!
I've seen literally HUNDREDS of other supplements that pull this trick, including Megadrox and Testadrox, Spartagen XT, and Blackcore Edge Max.
They pull you in with the allure of a free sample, when indeed nothing could be further from the truth!
Looking To

REALLY

Get Ripped?
Click Here to download my FREE "How To Get Ripped Quickly" eBook!!
What Are Your Options??
Well, if you have already ordered NO2 Blast and T-90, the good thing is you're not completely screwed. First, if you just ordered it and you are 100% sure you don't want it after reading this, you can give them a call to try and stop the order. They will probably tell you that it's been shipped already, and that's OK. Once you do receive the bottles in the mail, which will probably be about 4 – 5 days after you order, immediately call them up and tell them you want to cancel.
They will try EVERYTHING UNDER THE SUN to try to get you to extend you trial, or even buy it for a lower fee. That decision is completely up to you, but if you like you can simply tell them (politely of course!) that you don't want the product and that you intend on definitely sending it back. They will issue you what's known as an RMA, or Return Merchandise Authorization #, which you will have to label clearly on the outside of the return package.
Make SURE that you add delivery confirmation and tracking to your return order to be sure that they received the returned product, otherwise they will probably just throw it away and say that they never received it.
If you got here after the trial period has ended, you still have options. First, don't call them up and start screaming at them that you never signed up for it in the first place and ask for a refund. This will likely get you nowhere, as their reps are very good at watching the TV or reading a magazine as you are shouting at them.
Instead, tell them that you will report them to your states attorney general office, as well as file complaint with the Better Business Bureau. The threat that you will contact your attorney general is MORE then enough to have them refund your payment, AND you won't even have to send it back.

Recommendation
We see these fake ads and articles constantly. It's always some staff reporter called Bryan Stevens, it's almost ALWAYS the fake media site "Mens Life and Health", and it's always the same runaround with the free trials. The only difference is the products…they change on a continual basis, and we do our best to keep you up to date on all of the latest scams like this.
Whatever pretty face it may put on or what package it will disguise itself as, a scam is a scam and hopefully knowing what one looks like is enough to teach people what to look out for and avoid in the future.
The question on everyone's mind is still probably, "well, does NO2 Blast and T-90 testosterone booster really work?" Well, what do you think? Would a respectable company that sells a legit product jump through hoops like they did above to try and get your business? Or did they try to separate you from your money.
It is not unlike a laundry list of similar supplements to come and go that fell because of their shady business practices and overall lack of an effective product.
My guess is that both of these supplements will be long gone sooner rather then later, and many of you will be wishing you never ordered them in the first place. Buyer Beware!!

Have You Used NO2 Blast and T-90 Testosterone Booster? Leave Your Review Below!
Top 3 Body BuildingAffiliate Disclosure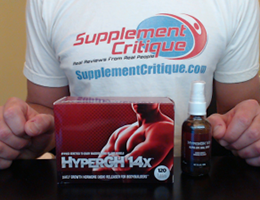 HyperGH 14X is a potent HGH releaser which works great for bodybuilding.Read more in our review.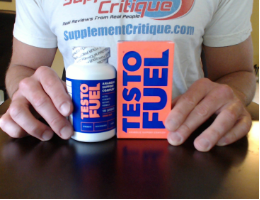 Testofuel is the most effective testosterone boosting supplement on the market that ive tested.

Read my review to learn more.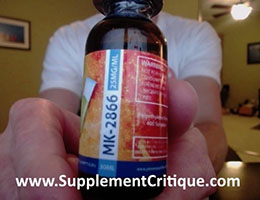 Ostarine is the poster boy for SARMS, and will promote lean muscle tissue growth dramatically.
User Reviews

1.7 out of 5 Stars (35 Reviews)
Have you used this supplement?
I purchased both of these products and have been testing them out for a few weeks now and have noticed nothing except that I have issues sleeping now and get a lot of headaches as well as it seems that my stomach is getting larger I feel that I got ripped off and plan to stop using these products if you want I'll be more than happy to either send you the remaining product I liked the idea of your incentive I am looking to try something new

Was this review helpful to you?
487 out of 509 people found this review helpful.
---
Sleazebag suppliers
By
Bernard Garner

,
Nov 28, 2015
I tried their pills and did not notice any of the advertised relults and then the sleazbags sent me a bunch more pills and charged my VISA card for them without my authorization. THese guys are sleazy snake oil salesmen. Don't trust them with an order.

Was this review helpful to you?
380 out of 399 people found this review helpful.
---
Andrew zuckerman's Review
By
Andrew zuckerman

,
Dec 30, 2015
100% SCAM...100% SCAM...100% SCAM...100%SCAM...100% SCAM
You must read terms at bottom of web ad and other links. MOST PEOPLE DON'T. THAT'S THE CONTRACT YOU'VE ENTERED INTO AND THAT'S HOW THEY SCAM YOU.They send you 30 day supply but after 18 days they will charge your credit card. Out of those 18 days they include 3-5 days for delivery. So your only using it 14 days if your that stupid at this point. You must call for RMA# and return package or call and ask to stop future orders. That is a battle in itself. When you ask for RMA# your put on hold forever...until you go away. Or the odd time they try to talk you out of it, put you on hold when you won't do what they say, then the line disconnects. As stated in their Privacy Policy, they retain your phone # electronically and when you call back the 10th time they know you want an RMA#. Very difficult to get your refund or charges reversed. Most times your stuck paying until you basically cancel your credit card. Anyone who states this product "works", works as one of the scammers.STAY AWAY. 100% SCAM. DON'T BE FOOLED. IT'S TOO GOOD TO BE TRUE. PERIOD.

Was this review helpful to you?
370 out of 384 people found this review helpful.
---
Product Review
By
Dino Zollino

,
Nov 12, 2015
I have been using both products now for almost 30 days and I have seen results. No lie. I'm almost 50 years young and the products have assisted me in reducing fat and increasing muscle. I can see the results in a mirror. The only disappointment was the cost however I negotiated A 50 percent refund. I will now use the next two bottles as maintenance. Thanks Dino.

Was this review helpful to you?
143 out of 219 people found this review helpful.
---
t-90
Well I got a bottle for $2 shipping. Not a body builder but work out ligthly and have seen a difference in my arm size.

Was this review helpful to you?
107 out of 177 people found this review helpful.
---
Ask A Question
User Questions and Answers
---

I just ordered both products about two hours ago. Now I want to ensure that they are not going to charge my credit card once the fourteen day trial is up. By the way you were correct ...I did not see that particular little piece of manipulation when I placed the order . Please advise the best way to take control and protect myself from the two big charges coming through on my card . -TOM

As soon as you get your bottles, call and tell them you want to cancel your subscription and you don't want to be billed any further charges.  If by some chance you don't receive your bottles in a timely manner, make sure you call them within 14 days from your order date.- Rob
Was this question helpful to you?
114 out of 124 people found this question helpful.
ASK A NEW QUESTION
---

I ordered 2 bottle of t90. Is there any way I can keep it without them charging me 82$ for the next month(s)? Because according to the rep, if I want to cancel my subscription I must return the product. -Momo

You should call again because I think there's been a miscommunication. You can cancel your subscription by just calling.  If you want a refund for what you've already paid, you'd have to return the bottle.- Rob
Was this question helpful to you?
73 out of 82 people found this question helpful.
ASK A NEW QUESTION
---

Could't find information on FDA site, what is their FDA code? -Yanik

These are dietary supplements which don't require FDA approval.- Rob
Was this question helpful to you?
48 out of 57 people found this question helpful.
ASK A NEW QUESTION
---

how can I cancel my order -Dave

Call them at 1-888-779-7415 and tell them you want to cancel your subscription and don't want any further charges.- Rob
Was this question helpful to you?
43 out of 48 people found this question helpful.
ASK A NEW QUESTION
---

This is not the 1st scam of this nature. My question is why doesn't the government do something about this fraud? -Terry

It's deceptive, but as long as they explain it in the fine print, it unfortunately is legal.- Rob
Was this question helpful to you?
32 out of 32 people found this question helpful.
ASK A NEW QUESTION