Steelcut Testosterone Review – 2 BIG Reasons Not To Buy It
By:
Rob Miller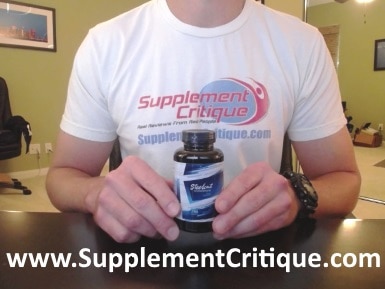 Contents
What is Steelcut Testosterone
Was SteelCut Testosterone Featured On Shark Tank
What About Steel Cut Testosterone And Muscle Boost XT
Steelcut Testosterone Ingredients
How To Use Steelcut Testosterone
Are Their Any Side Effects
Where to Buy
Pros and Cons
The Bottom Line
Once you hit a certain age, usually somewhere between 35 and 40, you start to notice a few things changing.You've got a little spare tire popping up where your abs used to be.

Your workout wears you out long before it used to.

You can't eat what you used to without getting heartburn or gaining fat.

Your interest in sex is less than it was.
For some people, understandably so, these changes can cause a bit of a slump and can really send a man into a bit of a down time longing for the old days.
Throughout history, this has just been chalked up to getting old, and for good reason.

These are some of the negative effects of age on the male body.

But to a large extent, this is not just attributable to age in general, but to a very specific component of age – the loss of testosterone.
When you were a teenager, you had more testosterone than you knew what to do with, and in your twenties, you had plenty to keep you upbeat and active.

After that, levels drop low enough to start noticing the effect, and it's up to you to do something about it or not.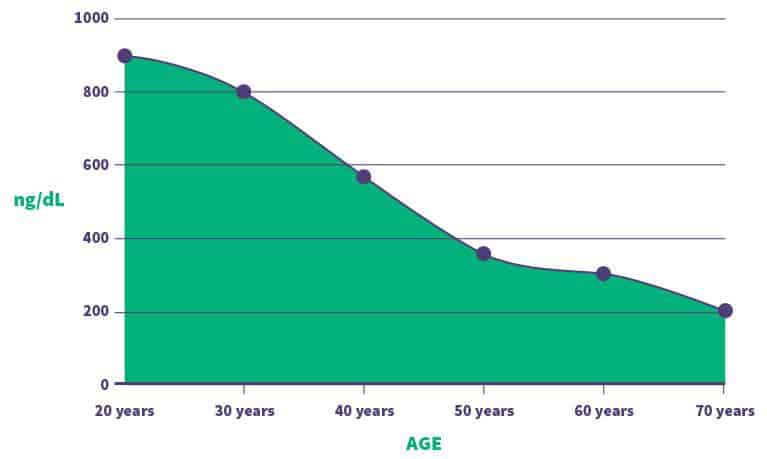 Staying fit and active, getting enough sleep, and eating the right foods are steps in the right direction, and so is taking a good, quality testosterone boosting supplement.
We review plenty of them around here, personally testing dozens ourselves, letting you know which you should narrow in on and which to completely avoid.

I recently looked into the one we're talking about today.
It's called Steelcut Testosterone, and by the time you're finished reading, you'll know exactly which category it falls into and exactly why.
What is Steelcut Testosterone?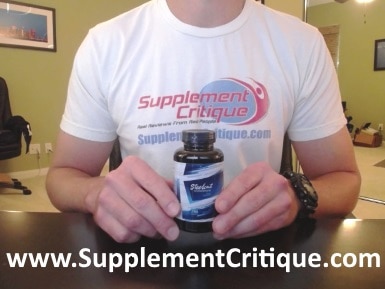 Steelcut Testosterone mainly focuses on the bodybuilding/fitness benefits you can get with increased testosterone, but it doesn't completely discount the sexual benefits such as increased drive.

By including Steelcut Testosterone in your daily regimen, you'll start to see:
Increased lean muscle.
Improved focus and retention.
Boosted stamina in both the gym and the bedroom.
Increased fat burning.
Greater sex drive.
These are generally in line with what we expect from a natural testosterone booster, so we're off to a good start.

The benefits would not be as pronounced as they would if you received actually testosterone from your doctor through the use of creams, gels, or injections.

But on the other hand, unlike the prescription options, the side effects are nothing or next to nothing.
The idea behind Steelcut Testosterone and other similar supplements is that your body can be encouraged to produce an increased amount of its own natural testosterone, so you get the benefits of the increase, but the change is more mild, and less prone to cause side effects.
More on this below.
Was SteelCut Testosterone Featured On Shark Tank?
In short, no…
Many of you are probably getting to this review after seeing an article stating that Steel Cut testosterone (or some other supplement) was recently developed by the "Kim sisters" and landed a huge $1.5 million investment on Shark Tank.
The article usually looks something like this: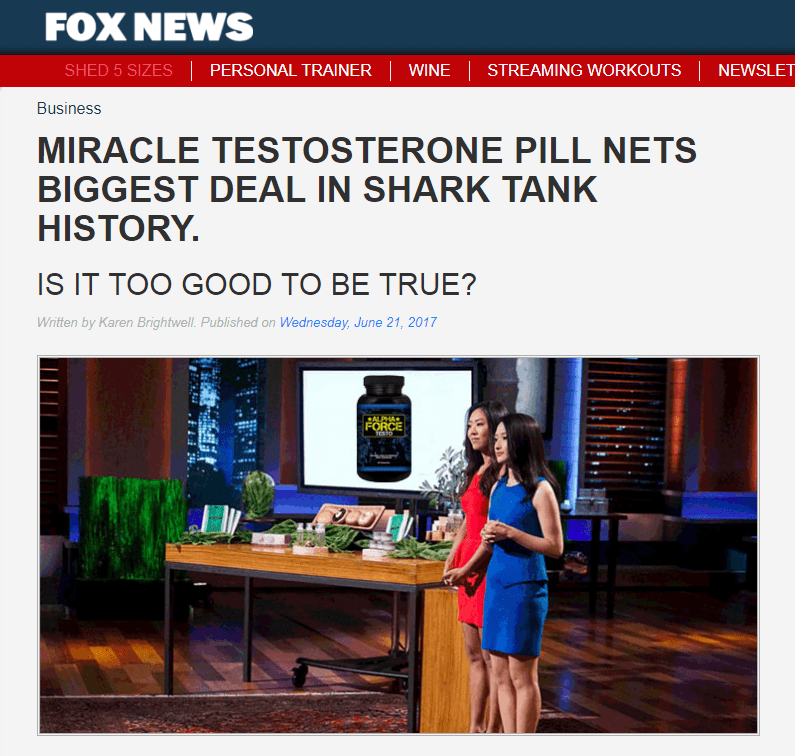 Look familiar?
I thought so…
Well, the simple truth of the matter is, it's complete B.S.
There was NO miracle testosterone booster that was developed, there's no "Kim sisters", and this is NOT the Fox News website.
I break down the entire scam in this article here, check it out.
FYI, there are a ton of these types of fake ads floating around. Another recent one I wrote about was about a weight loss pill called Slimfit 180.
In that particular article, they were claiming that Anna and Samantha Martin were behind this product, and landed some huge deal on Shark Tank.
Well, they didn't.
These days, tons and tons of supplements will boast that the beginning of their success was hatched after a successful pitch debut on Shark Tank, the idea being that many people love that show and will jump at a product that was featured on it.
Next, we'll take a look at the Steelcut Testosterone formula to see if it's one of the few that can actually live up to its own hype.
What About Steel Cut Testosterone And Muscle Boost XT?
Some of you guys have been emailing me about the combo of Steelcut and Muscle Boost XT, and to be honest, the straight up answer here is that it's likely also a scam.
There are a lot of ads floating around that tell you to combing a certain testosterone booster with either a pre workout supplement or nitric oxide (NO) supplement.
The site you end up on usually looks something like either Mens Health or "Mens Health and Life", and will have some weird headline that "Hugh Jackman cured his ED permanently with this combo".
Something like this:
I'm not going to go into too much detail on WHY these are complete scams, but you can read more about how the scam works in this article and this article.
Steelcut Testosterone Ingredients
As is the case so often with supplements sold online, there is a little confusion over what the complete ingredient list actually consists of.I did find what looks like their official website, and this website contains an ingredient list, or at least the highlights of an ingredients list, so we'll go with that.
When you go to the official SteelCut Testosterone website, here's the ingredients that are listed: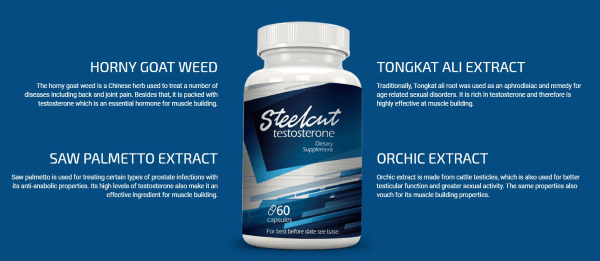 And here's how those ingredients work:
Horny Goat Weed (aka Epimedium) which is an aphrodisiac that can also help increase blood flow for better erections.

It's doesn't have a demonstrated effect on testosterone exactly, but it does mimic some of the effects of increased testosterone.
Saw Palmetto Extract which can increase free testosterone by inhibiting its conversion to DHT.

Some of the testosterone in your body converts to DHT, a derivative of testosterone that may cause prostate issues and hair loss.

Saw Palmetto inhibits this conversion, thereby maintaining higher levels of free testosterone.

This extra testosterone is made available for use by the body, and the lowering of DHT helps maintain the health of your prostate.
Tongkat Ali Extract may also increase free testosterone, this time by inhibiting the action of Sex Hormone Binding Globulin.

SHBG attaches itself to free testosterone molecules, effectively taking them out of commission – making them unusable by the body.

Tongkat Ali block some of this conversion, so more of your precious testosterone remains free and available to be used by the body.
Orchic Extract which comes from the testicles of bulls and is believed to increase free testosterone levels.
L-Arginine is an amino acid that's used to cause a process called vasodilation. I talk more about it below.
Other review sites add a few different ingredients to the mix, though it's not clear whether or not these sources are actually valid.

These additional potential ingredients include L-Arginine for increased blood flow and Boron for increased testosterone boosting.
Update:

The REAL Ingredients In SteelCut Testosterone

When I originally wrote this review, I was basing the ingredients profile on what the website was saying, and what others were saying about it.

It looked credible.

However, I was wrong….

DEAD wrong.

This is one of the MAJOR reasons why I don't like to rely on other sites to get basic ingredient info.

Most of the time, they're WAY off.

I ordered a bottle of Steelcut testosterone just last week, and got my order in the mail a few days ago.

As you can see from the ingredients label below, it actually doesn't contain ANY of the ingredients listed on their site.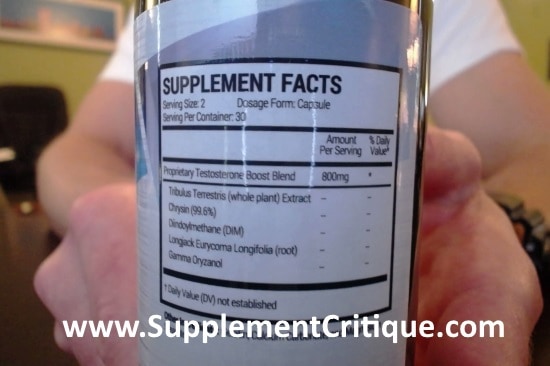 No saw palmetto, no tongkat ali, no l-arginine, no horny goat weed, and no bull testicles (a good thing I guess).
However, it DOES contain a few ingredients I've seen in several other testosterone boosters over the years.
Here's a list of the ACTUAL ingredients in Steelcut Testosterone:
Tribulus Terrestris
Chrysin
Diindoylmethane (DIM)
Longjack Eurycoma Longifolia root
Gamma oryzanol
Some of these ingredients, like Tribulus Terrestris and DIM, are VERY common in testosterone boosters.
I have sort of a love – hate relationship with Tribulus.
Sometimes (like with Test Freak) it seems to work, and other times (like with Troxyphen) it doesn't seem to have any effect.
How To Use Steelcut Testosterone
Steelcut Testosterone is a daily supplement. The recommended dose is 2 capsules per day.There is no specific time recommendation, so any time is fine, though it's best to try to take them at around the same time each day.
Are Their Any Side Effects?
The official site for Steel Cut Testosterone mentions that it's side effect free, but nothing could be further from the truth.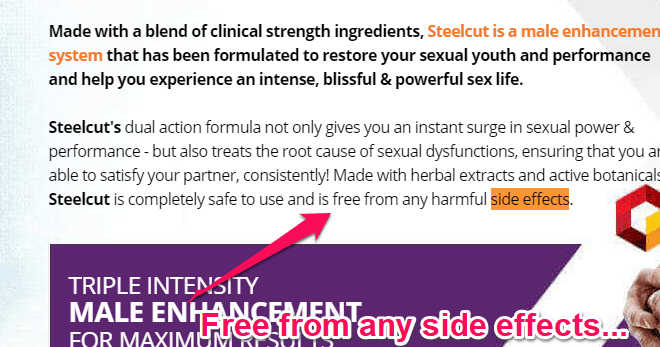 For example, let's take one of the primary ingredients, L-Arginine.
L-Arginine stimulates NO (nitric oxide) production to help improve blood flow. It does this by relaxing the smooth muscle tissue surrounding the cell walls, allowing them to get bigger.
The whole process crudely looks like this: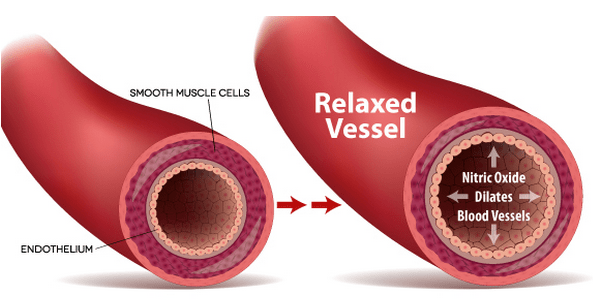 When they get bigger, blood can more easily flow.
When blood flows more freely, you get a bigger erection.
This is similar to the way prescription ED medications like Viagra work.
That's why sometimes l-Arginine is referred to as "natural Viagra".
However, a VERY COMMONside effect associated with the use of L-Arginine is Low Blood Pressure, or even just changes in blood pressure. (Source)
This process of vasodilation is NOT restricted to the blood vessels in the penis, but rather it happens throughout the entire body.
As a result of the widened arteries, the heart doesn't have to work as hard to pump blood throughout the body.
In direct correlation, blood pressure drops, and in some cases, may drop to an UNSAFE level.
Another potential side effect of SteelCut Testosterone is dizziness, dry mouth, thirst, vomiting, and nosebleed, all of which have been associated with long term consumption of Horny Goat Weed. (Source)
It may also cause heart arrhythmia, however, this has only been reported in limited cases.
Despite the claims, there isn't a SINGLE supplement on the market that is completely side effect free.
Even some of the products I personally recommend like Testofuel, Vigrx Plus, and Instant Knockout, ALL have the potential to cause adverse reactions.
Where to Buy
Steelcut Testosterone is only sold online and only through their official website, but there are a couple different packages to choose from.If you enter the website through one of the many affiliated review websites, you'll be given only the option of the "free trial" that turns out not to be so free after all.
Here's how it works:
You sign up for a "Trial" offer by entering your information, providing your credit card number, and paying a small shipping charge of $4.95.
They ship you a full size bottle containing 60 capsules, good for a month of use at the recommended dose. (This is where most guys think it ends, but it's not).
Unless you CALL TO CANCEL within 14 days of the day you placed your order, they will charge you $105 for your TRIAL BOTTLE and start shipping you a new full price bottle each month, which they'll keep doing until you eventually realize the scam and call to cancel.
Steelcut Testosterone isn't the first company to pull th In fact, it happens all the time.

Read our expose on the subject here: Free Trial Supplement Scams – The Ugly Truth.
The worst part about it is probably that it's perfectly legal – scammy and underhanded – but perfectly legal.
Take a look at the "Terms and Conditions" document where they lay it out:

One of the best features of Steelcut Testosterone however is that they give you the option of buying it with a straight up one time sale as well.

Most companies don't go that route; the only option they give is the trial offer, which so many guys fall for.
If you don't like the trial option, you have a couple other options with Steelcut Testosterone.
You can buy 1 bottle outright for $42.99 with no further commitment.
You can buy 2 bottles outright for $65.99 with no further commitment.
Or you can buy 3 bottles outright for $91.99 with no further commitment.
Given that these packages are available, it makes no sense to sign up for the monthly autoship program that has you paying $105 per bottle month after month when you can get 3 bottles for just over $30 each.
Pros and Cons
Advantages of Steelcut Testosterone
The ingredients are all natural.
The formula contains some good ingredients for boosting natural testosterone.
There's a money back guarantee.
You don't have to sign up for the monthly autoshipping program in order to try it at all.
Disadvantages of Steelcut Testosterone
There is some confusion over the ingredient list.
No ingredient amounts are provided.
You could pay as much as $105 per bottle and as little as $31 per bottle depending on which option you choose, and this disparity is not made clear to customers.Hint: Stay away from the free trial; it's the worst choice of package.
The Bottom Line
In terms of formula, Steelcut Testosterone is nothing to get excited about.

There are a couple decent ingredients, but there are plenty left out that could have provided some more testosterone production for the user.
In terms of value, Steelcut Testosterone is all over the place.

If you sign up for the free trial and don't cancel within 14 days, you will get screwed.

You'll pay $105 a month over and over until you realize what's happening and figure out how to cancel.On the other hand, if you choose one of the other purchasing options, you can pay $31 per bottle.This might seem like a great deal, but really it's more that the free trial is such a monumentally bad deal. There's no universe in which Steelcut Testosterone is worth $105 a month.The $31 price tag is much more in line with what it should be.
In the end, mainly because they are clearly trying to milk as much money out of as many customers as possible, I wouldn't recommend Steelcut Testosterone.It's not that it's an awful supplement, just that it's a mediocre one trying to separate you from far more of your money than they ought to.
Have You Used Steelcut Testosterone?

Leave Your Review Below!
Top 3 Testosterone BoostersAffiliate Disclosure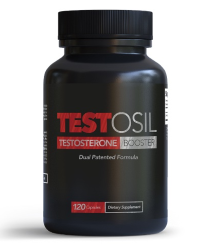 Testosil is the most effective testosterone boosting supplement on the market that I've tested.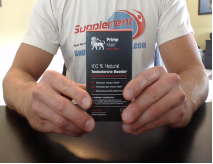 Prime Male is another very effective testosterone booster that uses clinically proven ingredients.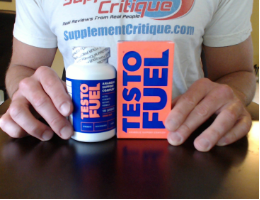 Testofuel is a VERY popular testosterone booster that contains ingredients to help older men.
4 Star User Reviews

1.0 out of 5 Stars (3 Reviews)
Have you used this supplement?
There Are no 4 Star User Reviews
Check Out My Top Choice For T Boosters - Testofuel

Click Here To Read My Review
Ask A Question
User Questions and Answers
No Questions Have Been Answered For This Article.