RECOMMENDED
Date Published:
04-27-2017
Looking for a weight loss product to give you a little edge?


If you want to boost your chances of success with your fat loss diet plan, you might be hunting down the weight loss supplements at your local GNC.

A quick discussion with the sales rep however often informs you enough to know that they aren't all that well-trained in much other than promoting whatever product they earn the highest commission off of.


Therefore, doing your own research is key.


To help make things easier for you, I've come up with what I would consider to be the top products at GNC for weight loss.


Related Article:  5 Best Fat Burner Pills At GNC (yes, there is a difference between weight loss and fat burners)
Here's the line-up to consider.


#1 – Cellucor Super HD
The Cellucor brand is well-known for churning out quality supplements, and their Super HD formula definitely tops this list.

It's not only the highest rated thermogenic fat burner on the GNC website, but we have also personally tested it with great results.


Like most of the weight loss pills you'll see on this page, it contains a number of different stimulants to not only help curb your appetite, but also help with boosting your energy levels.


One additional component to Super HD is it's nootropic effect.

Some of the ingredients in their formula have been associated with feelings of calm and focus, something that is certainly a plus when your in the gym.


You can find Super HD for about $45 for 60 capsules, which is about a 1 month supply.
#2 – Zantrex 3 Fat Burner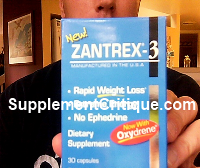 We've been getting a lot of feedback from visitors on Zantrex 3.  There's actually two different formulations for this supplement…a Red bottle and a Blue bottle.


Click Here to see a comparison of the two.


Personally speaking, and this is reflected in the various reviews we've been getting, I think the Zantrex 3 Blue bottle is superior.

It contains 3 fat burning stimulants such as yerba mate, guarana, and damiana extract, as well as caffeine, so it packs a bit of a punch.


But it does work GREAT for providing energy and motivation for the gym, as well as helping to curb appetite.


I experienced no side effects at all from the Blue Bottle, however the Red Bottle gave me various side effects like headaches, dizziness, and a rapid heart beat.


Unfortunately GNC no longer sells Zantrex 3, however you can find it available for sale in Walmart and other locations.


Looking To REALLY Get Ripped?


Click Here to download my FREE "How To Get Ripped Quickly" eBook!!
<!
-- #tablepress-8 from cache -->
#3 – BIORhythm AdrenaLean
If you want to see a major change in how you feel and function on a daily basis while using your weight loss support product, BIORhythm AdrenaLean is one to consider.


It is a more powerful product, so there will be a risk of side effects such as possibly feeling jittery, anxious, and having issues sleeping.

This is due to the fact the product does contain stimulants including caffeine, so will rev up your central nervous system.


But in turn, this is also what allows it to give you the significant energy boost, which will be appreciated as you head into your next workout session.


In fact, Adrena Lean doubles as both an effective weight loss pill AND a pre workout supplement.


See Related Article:  Best Pre Workout Supplements At GNC
Even though the product claims to have no jittery side effects, it does contain caffeine so you need to know your own body.

Many people are sensitive so if you do react, you will notice it.


In addition to the caffeine, it'll also provide Hoodia Gordonni, which has proven appetite suppression benefits, making it easier to stick with your fat loss diet plan.

You'll also take in Yohimbine, which can help to assist with the burning of stubborn body fat stores, especially in the lower legs or abdomen.
Finally, you'll take in synephrine, which also helps to stimulate the CNS, providing you a boost when you need it.


This product should be taken in a 1-2 capsule does per day, starting with one to assess your tolerance.

You'll pay $29.88 for a 60 capsule bottle, putting in on par with most other fat burners in price.
Related Article:  5 Amazing Testosterone Boosters At GNC
#4 – Z-Burn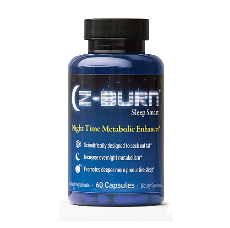 Z-Burn is a product that is slightly different from many conventional fat burners because while most fat burners will make it harder to sleep, Z-Burn attempts to make it easier to sleep.


This product has been designed to help increase the rate in which your body oxidizes fat while also improving your metabolic rate over the sleeping period.


Since your metabolism will slow down significantly during the 8 hours you sleep, if you can do something to boost it upwards, this is going to have a very positive impact on you.


This product also in turn helps to increase your sleep quality, which then can also mean better cortisol control, which reduces your risk of muscle mass loss while dieting and can improve fat burning from the abdominal region as well.

Furthermore, this product can help to boost growth hormone, which will the help you maintain lean muscle mass better as well.


The product itself is very natural containing the ZMA combination (which is well-documented to help boost sleep quality), chromium to control blood glucose and insulin levels, along with L-Glutamine to strengthen the immune system, resveratrol for metabolic enhancement, valerian root and melatonin to promote deeper sleep, and L-Theanine to help promote relaxation.


If you struggle to feel energized and sleep well while dieting, this is a great product to look into.

You can purchase it for $59.99 for a 60 capsule bottle, which will last between 1-2 months depending on the daily dose you use.
Honorable Mention – GNC Total Lean CLA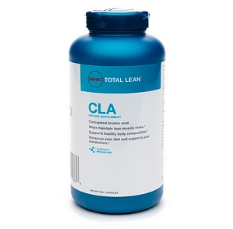 Next, CLA, otherwise referred to as conjugated linoleic acid, is a type of fatty acid that appears to have extra special weight loss benefits.


By supplementing with it, you can increase the rate in which your body naturally converts stored body fat to fuel, increasing the speed of progress.


Additionally, it can also help give you a metabolic boost as well, because it is a completely all-natural supplement containing just this form of acid, the risk of side effects will also be low.


This has all been proven in a clinical study involving overweight adults taking CLA for an extended period of time.


For those who are worried about putting a harsh product into their body, this is a great option to turn to.


You can purchase this product for $24.99, which will provide a full 45 day supply.
Healthy Natural Systems Raspberry Ketone with Green Coffee Bean
Finally, raspberry ketones have caught on rapidly by the media as being one of the newest natural forms of weight loss supplements that you can use.

Raspberry ketones are said to help boost your metabolism as well as help your body oxidize fat at rest.

This particular product takes things up one step higher by combining the raspberry ketones you find in other products with green coffee bean, yet another heavily touted substance that can assist with weight loss results.


Those taking green coffee bean regularly tend to notice faster results while following the same diet and exercise protocol as those who aren't taking it.

Users are to be advised that this product may cause some slight tingling to occur in the mouth after consumption, however that should subside shoulder after taking it.

Otherwise, side effects reported are quite low, so it's another safe product to look into.


It does come at a higher price tag however at $29.99 for 30 soft chews.You're supposed to take 1-4 chews daily, so it will be a more costly product to use.


So there you have some of the top weight loss support products that you can purchase at GNC.

Make sure you consider what it is that you want to use the product for as you select which one to help meet your needs.

That way, you can best match up ones that will assist you with your requirements and avoid spending money on products that don't deliver.


Find A Local GNC Near You
Enter your 5 digit zip code below to see your local stores.
Our Top Choice For Fat Burners – Instant Knockout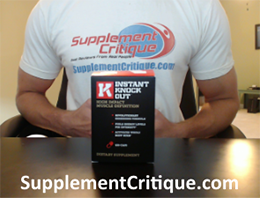 Instant Knockout is a revolutionary formula thats designed to not only boost energy levels, but also help to burn body fat.

This supplement can easily help to not only rid your body of that excess fat, but also boost your metabolism.


We tested a one month supply to determine it's effectiveness, and the results shocked us.


Click here to learn more in our official review.



How People Found This Review:
and gnc weight loss products, and GNC Top Weight Loss Pills, and gnc weight loss, and gnc weight loss pills that work, and gnc best weight loss product, and gnc weight loss pills
User Reviews
There are no user reviews for this post.
User Questions and Answers
User Questions and Answers
---
I am interested in loosing weight. I have zero energy and I drink One gallons of water daily. For the past two months limited my intake of Diet Coke Soda. I need energy. I am 45 so its probably age. Any suggestions on a supplement that GNC sales. Thank you, Rebecca -Rebecca
I'd go with the Cellucor Super HD.  Check out my review here.- Rob
Was this question helpful to you?
10

out of 11 people found this question helpful.
---
what wt.loss pill is better for me i'm 51 yrs old an more wt .in my abdomen. -lendora
Go with Instant Knockout, as long as you're not overly sensitive to caffeine.- Rob
Was this question helpful to you?
5

out of 5 people found this question helpful.
---
I need an appetite suppressant, can u reccomend any that won't affect my B/P? -Laura
Unfortunately, appetite suppressants usually contain stimulants, so you should consult with your doctor about what would be okay to take.- Rob
Was this question helpful to you?
4

out of 7 people found this question helpful.
---
Can z burn and biorhythm adrenalean be taken together? -Jerome
I don't see a problem with stacking these two.- Rob
Was this question helpful to you?
1

out of 1 people found this question helpful.
---
Can you use Cellucor Super HD and the Z Burn together? and if so would you space the amount of time between taking each to certain times? -kayla
Yeah you can. Take Super HD earlier in the day either with meals or before workout. It's got caffeine and yohimbe so it will give you energy for the day.  Take Z Burn about half an hour before bed.- Rob
Was this question helpful to you?
1

out of 1 people found this question helpful.
---
Sign Up For Our FREE 44 Page Ebook
"How To Lose Weight Quicky and Effectively"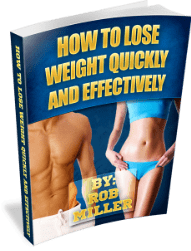 X
Sign Up For Our FREE 44 Page Ebook
"How To Lose Weight Quicky and Effectively"