Geniux Review – 5 Shocking Reasons Why You Shouldn't Buy It
By:
Rob Miller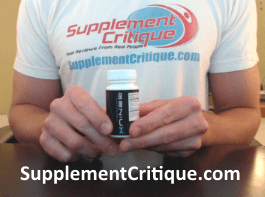 ---
---
Home
»
Nootropics
» Geniux Review – 5 Shocking Reasons Why You Shouldn't Buy It
We've been focusing a lot on nootropics, or so-called Brain Pills, lately.
As they've struck my personal interest, they've also become more ad more popular, with more and more offerings.

As we know by now, in the supplement business, when something gets popular, the marketplace gets flooded with products, a lot of them junk.
Recently, I was asked by a visitor to check into Geniux.
I did, and here's what I found.
Contents
What is Geniux?
False and Deceptive Advertising Claims
Ingredients and How They Work
User Reviews / Testimonials
Frequently Asked Questions
Can I buy it in stores?
Was it really featured on Dr. OZ, Forbes, Etc?
Are their any side effects?
Can I get a refund if it doesn't work?
Pros and Cons
Conclusion

What Is Geniux
The official Geniux website calls it "the ultimate smart pill."
It is not the only nootropic boasting effects that are seemingly similar to the film Limitless starring Bradley Cooper and the appeal of them is that they are safer, easy to obtain ADD and ADHD medication alternatives.
It's an all natural collection of nutrients your brain needs to unlock your brain and unleash more of its full potential.

By taking just one pill with water in the morning, you'll find yourself with sharper focus and clearer memory, along with cognitive and physical energy.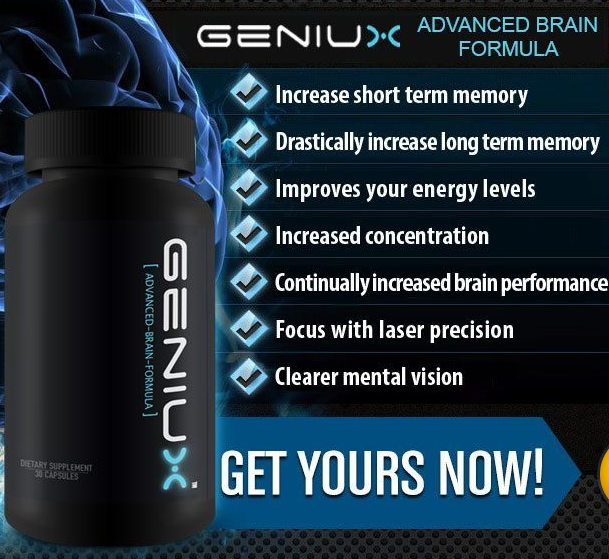 Sounds great to me!
In essence, pills like Geniux are marketed as healthy, all natural alternatives to drugs like Adderall, Vyvanse, and Ritalin that are available over the counter. Do they work as effectively as those drugs though?
Usually not…
The fact of the matter is that those drugs are prescription only for a reason and their formulas cannot really be matched in over the counter supplements and be expected to be just as effective, for the most part.
The one pill a day is the standard dose, and it works fast (within 15 minutes).

But you can take another if you're heading into a situation where you think you'll want it.

By combining 50 years of cognitive research with modern gel capsule technology, Geniux believes it's found the holy grail of brain supplements.
This is not the first time I've heard claims like this. In many of the previous nootropic supplements I've reviewed like Addium, Alpha ZXT, and Cogniq, they've all made the claim at one point or another that their product is the real "Limitless Pill" from the movie Limitless starring Bradley Cooper.
As you'll see in my own personal experiments with those supplements, however, that usually isn't the case.
False and Deceptive Advertising…
I actually came across a few ads for Geniux on Facebook, with one saying recent clinical studies have shown ways to unlock the important parts of our brains quickly. The ad features a headline proclaiming "The FDA approves the first brain super drug".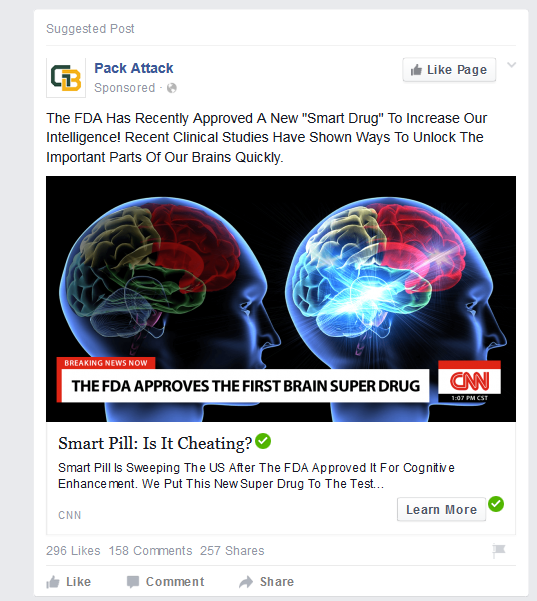 Of course, we all know this is b.s. because natural supplements like Geniux don't require approval from the FDA to be sold. Only prescription pharmaceuticals do.
However, when I clicked on the ad above it took me to a page that looked like the CNN website. Featured on the hit TV show "The Doctors" they were calling Geniux 'Viagra for the brain', labeling it as the most powerful brain enhancer in the world.
The simple fact is that this is not the real CNN website. I know this because if you look at the url in the address bar, it says boosting mental health.com, not CNN.com.
Check it out: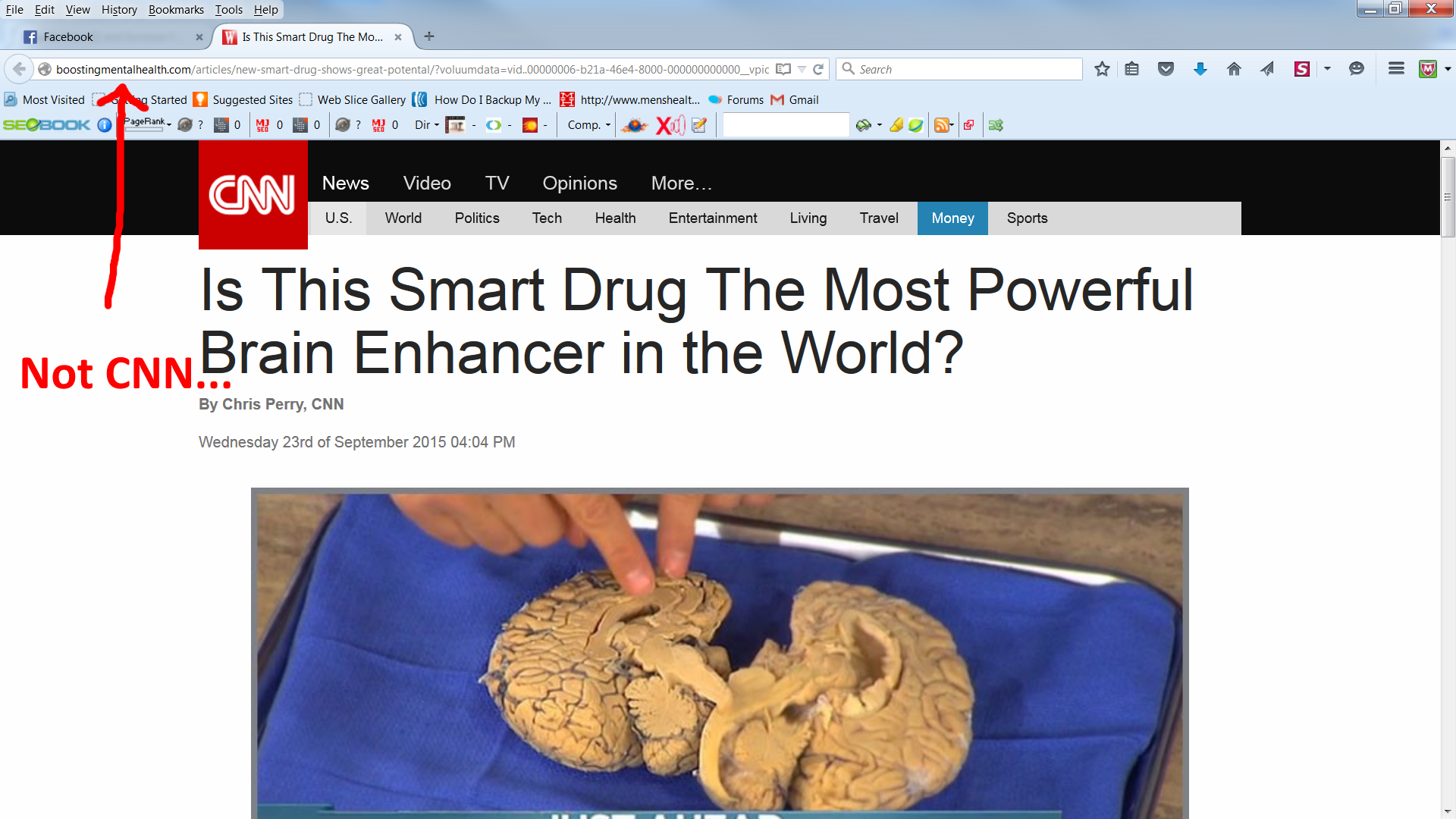 This B.S. article is further boasted by the fact that they also credit the supplement as the inspiration behind the movie Limitless, starring Bradley Cooper.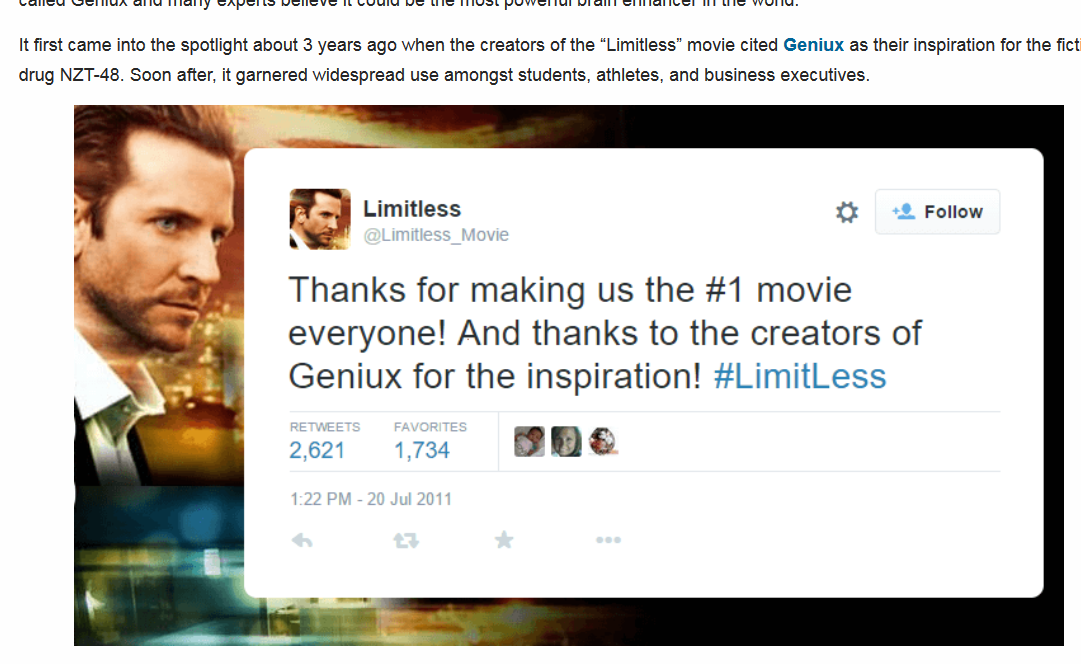 Never mind the fact that Geniux really wasn't the inspiration behind the movie, as is noted in the real tweet from their official twitter page.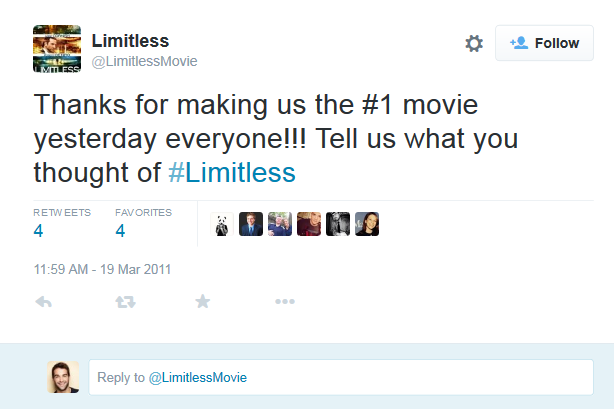 It's pretty clear that this ad is a complete fake, and I have to admit it's pretty cleverly put together. If I were reading this a few years ago when I didn't know any better I likely would have ordered it.
However, in the past 6 months or so I've seen literally DOZENS of companies pulling the same trick, including Adderin.
All false and deceptive marketing aside, does Geniux really even work?

Geniux Ingredients and How They Work
Here's where things start to break down.

Nowhere on the website do they list any ingredients at all.

The only direct words on the subject are that Geniux contains 20 ingredients.

Well that's great (maybe), but we need to know what they are in order to know if this stuff has a shot at working.

The only hint we have is a list of citations at the bottom of the web page.
A few reports seem to be about Bee Pollen and how it fights poison in rats, while there's also one about Makuna Honey and Propolis.

A few of the studies cited are about how nootropics in general may or may not work, but they don't concentrate on specific ingredients.

There is one potential useful piece of ingredient information we found in the citations, and that is that is the presence of Tyrosine.
Thankfully, after digging through countless websites, I was able to find the full ingredients list. It's surprisingly short, literally only containing 4 ingredients: 500 mg bee pollen, caffeine, Eleuthero Extract, and Gelatin.
Update 10/1/2015– They must have changed up their formula, because when I visited the official website recently I found the following ingredients: Tyrosine, GABA, Bacopa Monnieri, Alpha GPC, Vinpocetine, and Huperzine A.
However, this is completely different from what it says on the label I have here.
User Reviews and Testimonials
Through my research, I had a VERY hard time coming across legit reviews for Geniux. For example, I found a youtube video by a guy who calls himself Tyler, who talks about his experience with this supplement. Here it is below:
[youtube https://www.youtube.com/watch?v=b9T91N-l5Wk]
Note at the very beginning of his review he says the following: "I'm just your average guy, NOT a paid actor…."
Well, that's very interesting because looky what we have here: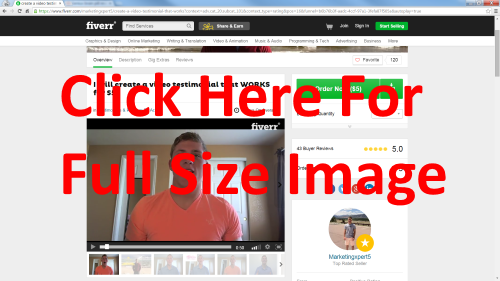 That's right ladies and gent's…he isn't "really" just your average guy, but rather a paid endorser of the product.
The fact that he even says it in the review makes it suspicious, but as you can see, my research confirms the B.S. You can find guys (and girls) like this on a website called Fiverr.
Essentially, the average every-day Joe or Jane can advertise their services (including paid testimonials) for as little as $5 a vid!
This actually leads me to my next discovery, the reviews on the actual Geniux website. If you visit their "success stories" section, you'll see about half a dozen reviews from satisfied customers. Well, a couple of those reviews appear to be using the very same people from Fiverr, who's images are being used.
Here's a couple:
"Mandy" on their website:

and here's "Mandy" advertising her services on Fiverr…
Here's "George" on their website…

and here's "George" on Fiverr…
The list go's on and on, but I'm assuming at this point you get the jist. If you actually visit the official site and try to click on the videos for these testimonials they don't even actually play.
So either they (the makers of Geniux) scraped their image off of Fiverr, or they had a video in the past but choose not to show it anymore.
I checked around on a few other sites that seemed to have credible reviews, and the vast majority were terrible. Reviewers on Amazon talked of a wide range of side effects with Geniux including heart palpitations, insomnia, loss of balance, and headaches (likely from the caffeine content).
Even the positive reviews on Amazon looked suspicious, with many of the reviewers having Geniux as literally the only product they have ever reviewed.
My Personal Results
With only 3 ingredients, one being caffeine, I didn't have much of an expectation with this one. The directions on the label say that you should take 1 capsule twice a day, preferably on an empty stomach.
I took one first thing in the morning and waited….and waited….and waited…and….nothing happened. The only thing I felt was a slight boost in energy, which seemed like it was provided by the caffeine.
Other than that, there was no sense of clarity or "mind-blowing" focus. I didn't feel sharper, or able to complete tasks at a much faster rate. And as far as I could tell I didn't see an improvement in memory, although I only took it for about a week so I'm not sure whether this is supposed to be a long term effect.
According to them, the effects should be felt in a matter of minutes (possibly even seconds).
Frequently Asked Questions (FAQ)
Can I buy it in stores
As far as I can tell Geniux is only available on their official website, Geniux.com. It's not cheap, with a one month supply coming in at $47 per bottle, plus $4.95 for shipping.
You can get it cheaper on a per bottle basis by ordering a larger supply. For example, if you buy 3 bottles you get 2 free, effectively lowering the price per bottle to $19.
I searched through my local GNC, and even called a Vitamin Shoppe and CVS nearby.
Neither carried it, much less even heard of it.
Was it really featured in Forbes, Dr Oz, etc
So many of you have probably gotten to this page after apparently seeing Geniux featured in what appeared to be a Forbes article. The truth is, it's NOT really the Forbes website you are looking at.
Rather, it's a page deliberately designed to look like the Forbes site. I've seen several other supplements claim the exact same thing, including addium, brainstorm elite, and adderin.
As far as being on Dr. Oz, highly unlikely. I searched through various search engines, as well as the official Dr. OZ website and couldn't find any mention of him talking about this supplement.
They also mention that it's been seen on several major media outlets like The New York Times, NBC, CNN, The Chicago Tribune, and USA Today, although we couldn't find any truth to back up these claims.

Are there any side effects
There are very limited testimonials from people who've taken Geniux, so finding negative effects was tough. That said, any supplement has the potential to produce side effects, and this one if no different.
I always suggest that you take your first dose on a full stomach and evaluate how you feel.
If you don't notice any adverse effects, then take it on an empty stomach.
Can I get a refund if it doesn't work for me
They do have a 30 day money back guarantee. The only downside is that you have to send the bottle back (whether it's empty or not), and YOU have to cover the cost of shipping.
All returns should be sent to 6100 Oak Tree Blvd c/o Geniux, Independence, OH 44131. I would suggest that you add a signature and delivery confirmation should you decide to return it, so they can't claim they never received it.
It should also be noted that several people have claimed it was VERY difficult to get a refund. Whenever they called to obtain an RMA # (return merchandise authorization), they felt pressured to keep the bottles and were offered various discounts.
One customer reported that he was charged a $5 "restocking fee" to return the product, in addition to the shipping and handling he paid.

Geniux Pros and Cons
Advantages of Geniux
There's a money back guarantee (albeit it not a very good one).
Apparently made in an FDA cGMP facility, which is no surprise because practically every supplement in the US is.
The ingredients are said to be all natural.
There are some Geniux reviews from customers to That's the good news.

The bad news is that about half of them are negative, saying this stuff does nothing.
Disadvantages of Geniux
Relatively expensive
Not available in stores like GNC, Vitamin Shoppe, Walmart, Walgreens / CVS, or Rite Aid
Where to Buy
You can purchase Geniux through their official website or on Amazon.

If you buy a single bottle, it costs $47. If you buy in bulk, your per bottle cost can get as low as $20. On Amazon, a bottle sells for $56, which includes free shipping.
Should you order it on their official site, they DO say they offer a 20 day money-back guarantee. What's not so evident is the fact that in order to receive you're refund of Geniux, you have to send the bottle back to them at your own expense, PLUS pay a $5 restocking fee.
That's what their terms and conditions page says, but I've heard some guys say they've been charged as much as $35 for the restocking fee!
Conclusion
I highly doubt that Geniux works as well as they say it does, but in the interest of fairness I've ordered a bottle and will be updating this review soon. Based on the fake reviews and testimonials I've come across, coupled with the fact that it only contains 4 of the most basic ingredients found in any nootropic supplement, I would say take a pass on this one.
Have You Used Geniux?Leave Your Review Below!
Top 3 NootropicsAffiliate Disclosure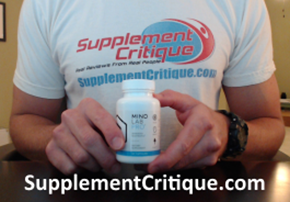 Mind Lab Pro is a VERY effective nootropic for focus, concentration, short / long term memory, and more.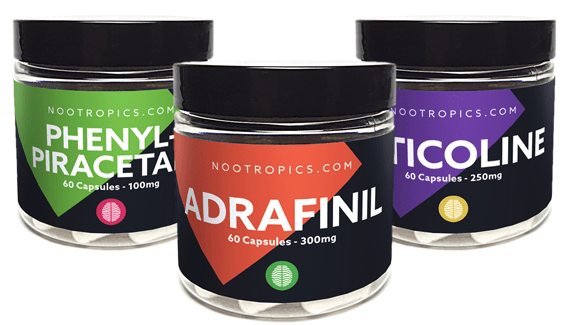 The Ultimate Nootropics Stack by Nootropics.com is one of the most effective stacks I've taken.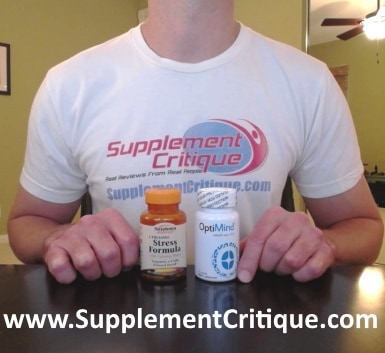 The combo of L-Theanine and Caffeine is a well known nootropic stack that really works.
User Reviews

2.2 out of 5 Stars (10 Reviews)
Have you used this supplement?
#GENIUXISASCAM
By
THIS SUX! GENIX! YOU RIPPED ME OFF!

,
Nov 2, 2015
REALLY GENIUX!? YOU THINK YOU CAN SCAM ME?! This is the worst bottle ever!!! I had a headache, a rash, sniffy nose, and hallucinations for 12 days! THIS IS THE WORST PRODUCT! I got that "buy one get 2 free" when I closed the page, but I got charged for 3!!! And when I requested a refund, they said I have to pay! HELLO?! THAT'S A REFUND, NOT A PAY-US-SOME-DOLLARS-AND-THEN-WE-WILL-GIVE-YOU-YOUR-MONEY-BACK. GENIUX! You have taken the last step of ripping me off and requesting money when I demanded a refund. I will take this to court!

Was this review helpful to you?
171 out of 177 people found this review helpful.
---
Nothing ventured nothing gained
By
aleen stone

,
Jul 13, 2015
I was offered a free bottle while trying to close out the Genuix sales information and called Geniux's toll free number to find out that they don't give free samples...But I take one a day of another nootropic which works as well as 2-4 Optimind a day and mine are cheaper called Focus+ by Excelerol..

Was this review helpful to you?
76 out of 84 people found this review helpful.
---
Headache Producing
By
Donna Joywalker

,
Jan 11, 2016
I can't even give this a star. It did nothing at all but give me daily headaches! Thanks for letting me know it had caffeine in it. Had I know, I wouldn't have bought it. I don't do well with caffeine. I'm sending it back. Would be great if you listed their phone number after their address. thanks for the review...

Was this review helpful to you?
58 out of 62 people found this review helpful.
---
Not worth It
I took Geniux for 2 weeks and I have to admit I don't feel a thing.

Maybe its just me, but I feel like ive been scammed.

Lesson Learned.

Was this review helpful to you?
46 out of 49 people found this review helpful.
---
Sadly nothing happen other than the caffeine crashes
To start I was charged for five bottles when I requested for two. The customer service guy was somewhat helpful (had a strong accent) I tried the extra strength genuix pills which at this time I believe might have extra caffeine in it...after taking one, it made me feel like I drunk a lot of red bull along with some migraine issues...to me they seem like amped up trucker pills..at this time I am debating on returning the pills or just use them while driving across country

Was this review helpful to you?
43 out of 44 people found this review helpful.
---
Want To See What SupplementsWork Like Adderall?

Click Here To Find Out!
Ask A Question
User Questions and Answers
---

Does Geniux work or is it a Scam.Point Blank answer please -Merphie

Didn't work for me. Deceptive advertising. I'd say scam.- Rob
Was this question helpful to you?
59 out of 63 people found this question helpful.
ASK A NEW QUESTION
---

So what exactly are the ingredients? Why is the company's website so bad, and why are other ad pages for Geniux as bad or worse, than the product website? The Geniux website: nothing on it's home page to blink at; nothing under the Ingredients tab, except hyped-up testimonial comments; Contact page failed to work. Searching Internet for ingredients, also failed, unless so deeply buried, it's too hard to locate. All other sites found, had extremely poor english language used, tangled up in babble-speak and more hype. All that....conveys to me, that the product is NOT what it is hyped to be; it almost screams "money-stealing, sucker-bait fraud". -CH

I agree. They're all very big red flags, leading us to the conclusion that they're nothing more than scams.- Rob
Was this question helpful to you?
53 out of 57 people found this question helpful.
ASK A NEW QUESTION
---

How many pills come in one bottle -Andrew

There are 30 capsules in each bottle, which is a month's supply.- Rob
Was this question helpful to you?
31 out of 36 people found this question helpful.
ASK A NEW QUESTION
---

What kind of gelatin is used for geniux pills? -Soraia

They haven't published that information anywhere. Give them a call at 844-823-2257. They can let you know.- Rob
Was this question helpful to you?
21 out of 24 people found this question helpful.
ASK A NEW QUESTION
---

Geniux claimed Steven Hawkins endorsed their product. I take it was a lie too. Have you tried it yourself ,yet? -Rayetta Childers

I have tried it, and it didn't work for me at all. I would categorize it as a scam.- Rob
Was this question helpful to you?
13 out of 14 people found this question helpful.
ASK A NEW QUESTION