5 Dangerous Weight Loss Pills and Supplements
Fact Checked On: 4-5-2018 By: Rob Miller
---
As you go about your weight loss goals, if you're going to consider using a supplement of any sort, you need to be very careful to check on its safety. Using an unsafe supplement can not only lead to significant side effects but in some cases it can be downright dangerous as well. Let's go over some of the main pills that you need to be aware of so that you can be sure to avoid them at all costs.
1.) Craze Performance Fuel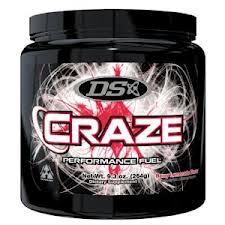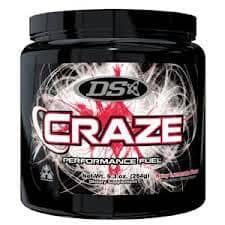 Craze is made by a company called Driven Sports, and was actually a highly rated pre-workout supplement. However, after some recent testing by researchers in a lab in sweden, it was found that Craze Performance Fuel contains an "amphetamine like compound" in samples of their product. This would explain all of the reviews we were getting from guys saying how "amped up" it was making them feel.

While the manufacturer of Craze has adamantly denied this, the proof is in the pudding so to speak.
Pre workout supplements that have been found to have compounds like this is actually nothing new. There are tons of other supplements that have also been doing this, in an obvious effort to make them work better.

Amphetamines (or amphetamine like stimulants) can cause a wide variety of side effects, which is one of the reasons why you need a prescription to obtain the. As of this review, Craze was recently pulled off the shelves of most major retailers, but there are some still selling it out there so be careful!
As an alternative, check out an effective, non-stimulant based pre workout supplement called Nitrocut.
2.) OxyElite Pro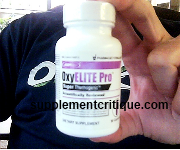 As you can probably tell from the photo, I actually got a chance to try out Oxyelite Pro myself, with some pretty decent results. This weight loss supplement actually was sold in a number of popular retailers including Walmart, GNC, and others. However, after several reported cases of liver problems and even reports of it being linked to Acute Hepatitis, the makers agreed with the FDA to issue a mandatory recall.
It has also been pulled off the shelves of most major retailers, but there are still some reports that it is being sold on Ebay and other outlets, so avoid it at all costs if you come across it.
Check out my top choice for fat burners, Instant Knockout
3.) Fen-Phen
There was a bit of a frenzy when this pill first came out. Developed by the pharmaceutical company known as Wyeth, It was being touted as a "revolutionary fat burner", and had the data to back it up. Users reported weight loss of as much as 15 lbs. per month, with little to no changes in diet or exercise.
However, over time the adverse effects of this drug started pouring in. Researchers began investigating reports of potentially fatal pulmonary hypertension and heart valve problems, with over 40 documented cases. As a result, a highly publicized recall involving Wyeth and the distributor of Fen-Phen was initiated immediately. There was also a wave of fen-phen litigation, and Wyeth actually announced that it set aside $21.1 billion to cover the costs of lawsuits.
It's now been completely pulled off the shelves and is no longer available for use.
4.) VPX White Heat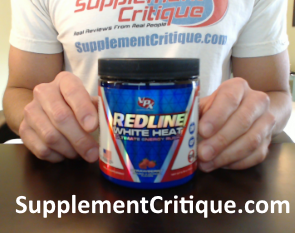 While White Heat is used primarily as a pre workout supplement, there are alot of individuals that use it as a fat burner / weight loss supplement. I've actually tried it out myself, and can attest to it's effectiveness. However, like many of the other weight loss products on this page, it has a range of side effects.
For one, it contains 3 different types of Yohimbe, as well as 400 mg of Caffeine. I started off with just half a scoop, and could feel the energy boost kick in within 15 minutes. However, this energy boost was quickly followed by a number of side effects, including nausea, heart palpitations, fever like symptoms, and body aches.
This is no doubt due to the Yohimbe, which I have take on several different occasions. It's important to note that not everyone will experience side effects like this, and if you do decide to try it out I recommend you use the lowest possible dose to assess your tolerance.
5.) Clen Fat Burner
Finally, the last of the fat loss pills to avoid if you ever come across it is Clenbuterol.This pill is actually originally produced to help treat symptoms of asthma, and has been found to have high thermogenic properties. It's because of this reason that it's become VERY popular with bodybuilders and celebrities who are looking to lose a dramatic amount of weight in a very short time frame.
However, there is a downside to Clenbuterol…there are numerous side effects that can result from its consumption, including: muscle cramps, hypertension, increase heart rate, dry mouth, and vomiting. Even if you were to use it, it's highly recommended that you cycle it on a 2 week on, 2 week off basis. It works, but in my opinion is not worth the side effects and should be avoided at all costs.
So all in all, stay away from all of these fat loss pills.

Make sure you always do your research before starting up any fat burner to ensure it's something that is safe for you to use.
Ask A Question
User Questions and Answers
---

Have you looked at GNC "VolcaNO" supplement and its advertized "incredible benefits" ? You are also required to join GNC's VolcaNO VIP Membership program after the 14 day trial. Thanks -Gerald

We had one of our testers try it out and he had pretty good results. You can see our review here. I would recommend you buy it outright from the start instead of using the free trial. Lot's of guys complain of having been ripped off by the trial.- Rob
Was this question helpful to you?
13 out of 15 people found this question helpful.
ASK A NEW QUESTION
---

What is the best supplement to reduce cortisol and aid in belly fat reduction?. -John

There's really no science supporting the theory that reducing cortisol helps you lose weight. You'd be better off going with a stimulant based fat burner like Instant Knockout that can help you eat less and have more energy to work out.- Rob
Was this question helpful to you?
8 out of 9 people found this question helpful.
ASK A NEW QUESTION
---

How safe is Primal Force Ultra Primal Lean ? -Ashan

I haven't tried it myself or looked at it too closely, but a quick look at the ingredients list says it's probably pretty safe to use.- Rob
Was this question helpful to you?
5 out of 5 people found this question helpful.
ASK A NEW QUESTION
---

Have u done any research/testing or heard anything about Crevalor and Megatropin stack and its effectiveness or lack there of? Thanks! -Steve

I haven't looked at them specifically, but they're one of those free trial scams that I warn about. You can read my article about that general situation here.- Rob
Was this question helpful to you?
7 out of 9 people found this question helpful.
ASK A NEW QUESTION
---

is man power x testosterone capsule totaly safe? -jeet

It should be, but there's no guarantee that you won't experience any kind of minor side effects at all.- Rob
Was this question helpful to you?
6 out of 8 people found this question helpful.
ASK A NEW QUESTION