7 AMAZING Testosterone Boosters At GNC
By:
Rob Miller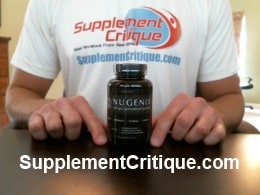 Contents
#1 – Force Factor Test X180 Ignite
#2 – Pharmafreak Test Freak
#3 – Nugenix
#4 Test X 180 Alpha
#5 – Cellucor P6 Black
#6 – Growth Factor 9
#7 – Alpha King
When you think of a store that sells supplements, what's the first one that comes to mind?
If you said GNC, you're not alone.
GNC is by far one of the largest (if not THE largest) supplement stores in the US. With over 7,000 stores worldwide, and $2.5 Billion in revenue per year, they are clearly the market leader it comes to sport supplement nutrition.
They carry a wide range of supplements, ranging from the latest pre workout powders and pills, to diet and weight loss products, and even HGH releasers.
If you've been following my site for any length of time, you know that we do a ton of research and testing on testosterone boosters.Most of these I buy online, usually because it's cheaper.
However, sometimes I just need to get the hell out of the house, and a quick trip to GNC gives me a reason to do so.
Out of curiosity and boredom, I took a quick ride down to my local GNC to see what they had in stock.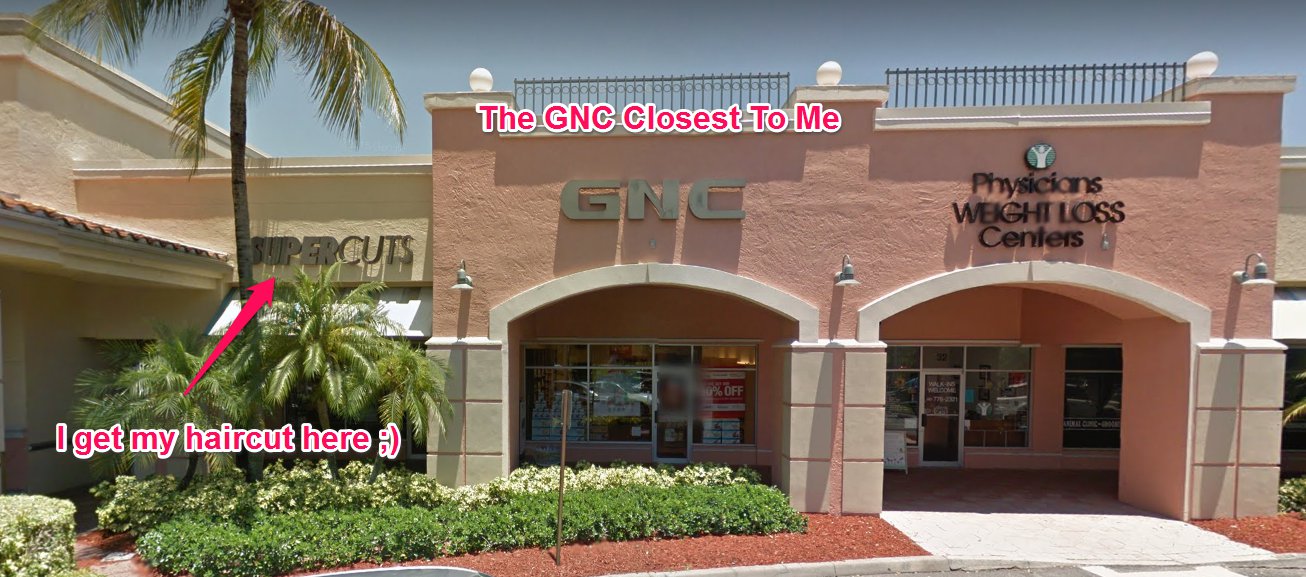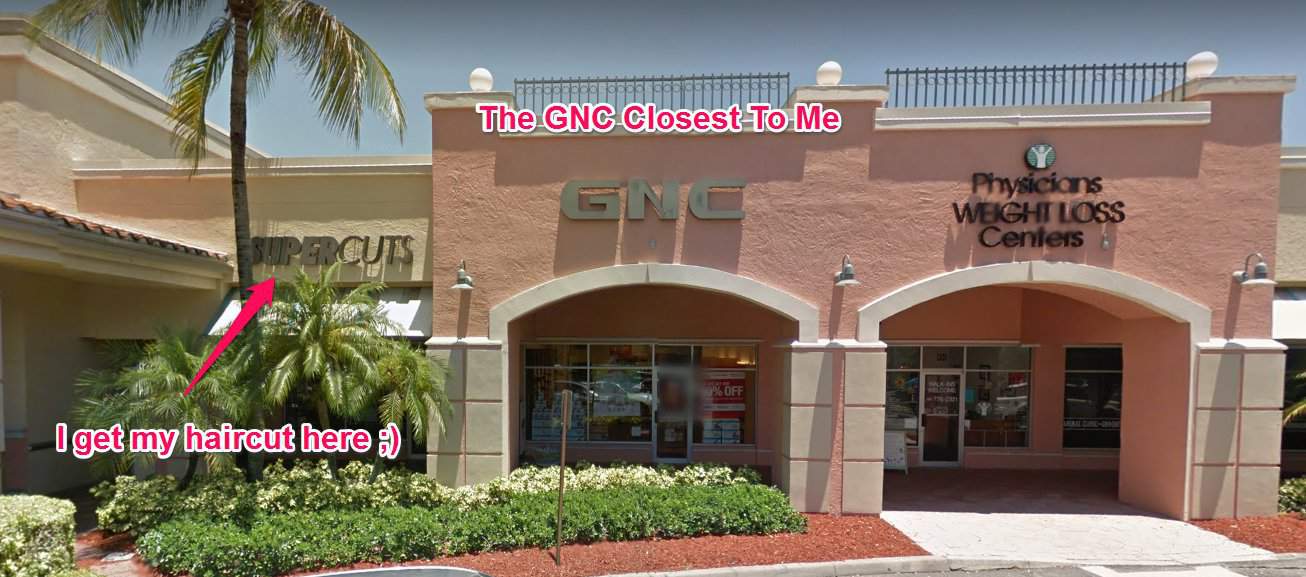 What follows are my choices for the best GNC testosterone boosters they're currently carrying. This list is based on my own personal testing, consultations with some of their reps, and my own independent research on what people are saying about them.
A quick note: GNC doesn't actually label these products as "Testosterone Boosters", but rather they call them "Hardcore Products".
Don't let the name deceive you, they're basically all supplements that are used to encourage your bodies natural testosterone function.

#1 – Force Factor Test X180 Ignite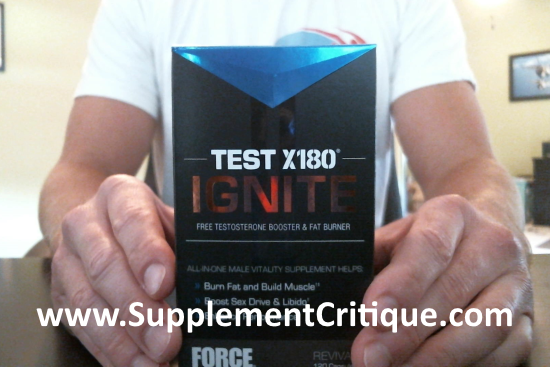 If you visit practically any GNC nationwide, you're bound to come across the Force Factor line of products. They make a wide variety of supplement brands, including 3 different versions of their Test X180 brand; Test X180 Alpha, Test X180 Ignite, their original formula, and Test X180 Tempest.
Now, I've personally tested the Alpha, Ignite, and the original formula, but haven't had a chance to test out the Tempest version just yet.
In my personal experience, and from the experiences of many others, the Ignite version seems to be the very best.
It uses a blend of ingredients that include Fenugreek Seed extract, Avena Sativa, Green Tea leaf extract, and Horny Goat Weed.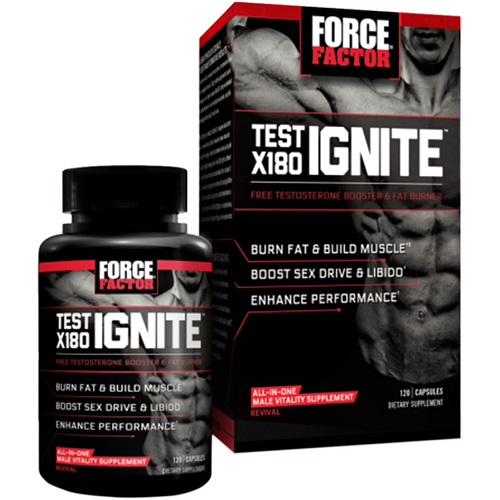 Many of these ingredients are actually commonly found in male enhancement supplements like Vigrx Plus, Extenze, and others, but they have the dual-purpose of being potent test boosters as well.
In fact, the ingredient Fenugreek (also known as Testofen) has been clinically tested in rats, and shown to increase serum testosterone over a period of 8 weeks. (Source)
You can find Test X180 Ignite for sale at GNC for as much as $79.99 for a 120 capsule supply, or as little as $59.99 if you're a gold card member.

#2 – Pharmafreak Test Freak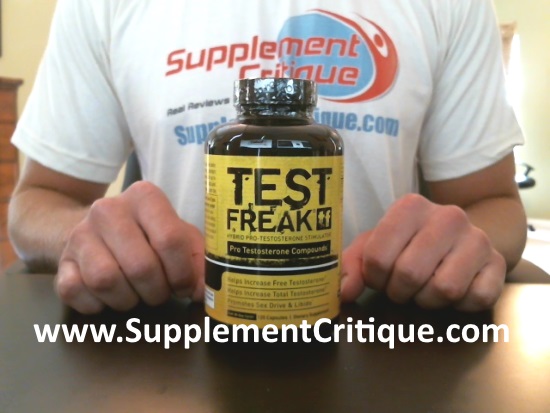 This is another testosterone booster at GNC that I got a chance to try out. Test Feak is made by a company called Pharma Freak, who makes a wide range of other supplements including pre workouts and diet and weight loss supplements.
I got this at GNC from a rep who recommended it, and from what I recall it cost somewhere in the range of $60.
The primary ingredients are Fengureek extract, Tribulus Terrestris, and Saw Palmetto, which are all natural testosterone boosters that can be found in a wide variety of other supplements.
It also contains a very potent testosterone boosting blend that's been used in bodybuilding circles for decades, and that's called ZMA.
ZMA is short for the combo of Zinc, Magnesium Aspartate, and Vitamin B6, and has been used primarily by athletes, gymnasts, and bodybuilders for years as an all natural testosterone booster.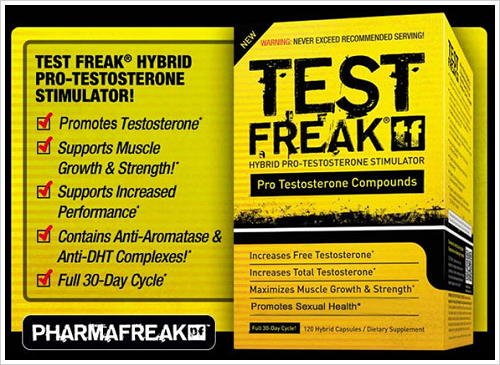 Several scientific studies have proven ZMA's effectiveness at not only helping to boost testosterone levels, but also for it's reported muscle strength gains.
In one study, which controversially was conducted under the supervision of the scientist who held the patent for ZMA AND his company funded it, found that athletes taking ZMA reportedly had 2.5 times greater muscle strength gains then the placebo group. (Source)
Additionally, the control group also had a 30 percent increase in testosterone levels, as opposed to the only 10 percent seen by the placebo group.
I can tell you from my own experience that this is DEFINITELYthe case when it comes to ZMA.
In fact, one of the only times I ever did a before and after testosterone lab test check was when I was using a supplement that contained ZMA.
My overall (free) testosterone levels rose about 25% in a period of 2 months.
Keep in mind, I actually tested my testosterone levels with an at home test kit, so I don't REALLY know how accurate that number was.
Personally speaking, I thought Test Freak was AWESOME. However, this may have been because I was stacking it with an HGH releaser called HyperGH 14X.
My sex drive while I was on this was through the roof.
I felt like I was walking around with a boner for several hours everyday, which my girlfriend certainly had no qualms about.
You can find Test Freak at GNC for around $55, which is pretty moderately priced for a testosterone booster.

#3 – Nugenix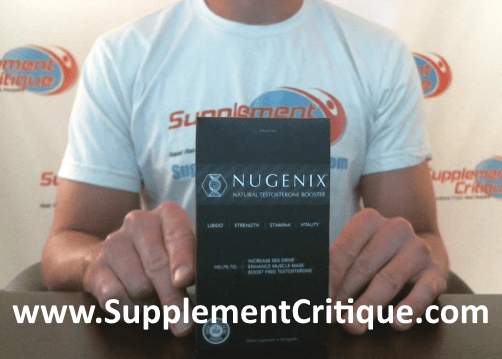 Our Nugenix review is actually one of the most popular on SupplementCritique.com, both for good reasons and bad. The vast majority of Nugenix reviews on our site are not very favorable.
However, I attribute this to the fact that many customers feel "duped" by their free trial.
The way it's setup is you put in your credit card info and they bill you somewhere in the range of $4 – $5 for a 2 week trial. After those 2 weeks are up, they end up billing you for the full price of the product, which is $70.
Most of the guys who sign up for their free trial think they are getting a free SAMPLE, which simply isn't the case.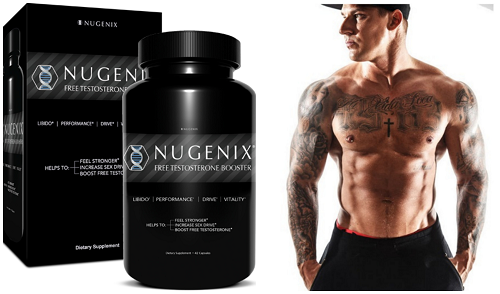 So when they end up getting charged, even if they had relatively good results from using the product, they end up coming to our site and leave a scathing review.
Some people just look at it as a way to vent their frustrations, and to be honest I can't blame them.
And some guys actually had some pretty bad side effects, including painful intercourse, enlarged prostate, and increased blood pressure.
Despite all of this, personally speaking I think Nugenix is a great product.
During the few weeks that I used it, I noticed a big improvement in libido, energy, AND my sleep quality had even improved.
So, how exactly does it work?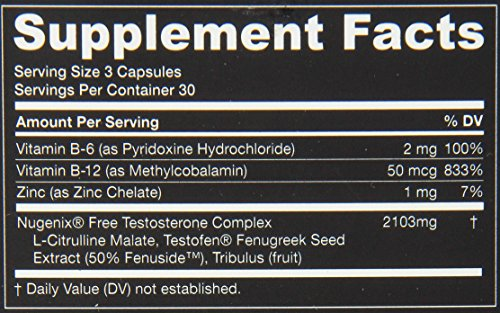 Well, I go into it in pretty heavy detail in my Nugenix review here, but I'll touch on the basics.
Nugenix uses a patented version of Fenugreek extract called Testofen.
Testofen is a very carefully extracted and standardized to its content of Fenusides, which are saponins that have a molecular structure similar to that of a steroid hormone (although they are not ACTUALLY a steroid or a hormone).
After consuming these saponins, they bind to a protein in the blood called Sex Hormone Binding Globulin, or ShBG for short.
When this happens, a small percentage of the testosterone that binds to this protein is released, causing a HUGE surge in testosterone levels.
How much of a surge?
It literally DOUBLES.
Looking To

REALLY

Get Ripped?
Click Here to download my FREE "How To Get Ripped Quickly" eBook!!
Compared to many of the other testosterone boosters at GNC, this one is clearly a winner.
In fact, Nugenix is so effective that they were awarded 2 awards from GNC; the "Best Product Innovation" in the wellness category in 2013, and their "Franchise Outstanding Partner" award in 2014. (Source: 2)
They also made a follow up version to the original called Nugenix Maxx, as well as another one called Nugenix Ultimate testosterone which contains a hefty dose of D Aspartic Acid (3,000 mg to be exact).
Both are available at GNC, however unfortunately I haven't had a chance to test it out yet so I have no idea how well they work.
You can buy it in their store (which I recommend rather than the free trial) for as little as $56 with a gold membership card.
Related Article: Best Weight Loss Pills At Walmart

#4 Test X 180 Alpha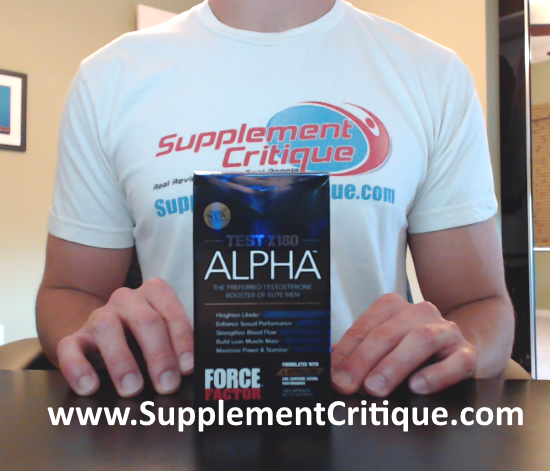 TestX 180 Alpha is another version of t Booster brought to you by the guys over at Force Factor. As mentioned above, they have a wide range of supplements that are specific to your personal goals, and each version is a little bit different from the other.
The Test X 180 Alpha formula is comprised of ingredients like Vitamins B6 and B12, Zinc, L-Citrulline, Catuaba Bark extract, Maca Root, and another popular ingredient found in testosterone boosters, Testofen.
As mentioned above, Testofen is found in Nugenix and a few other supplements, and has been clinically studied for it's effectiveness.
When I personally tested Test X 180 Alpha, at first I was a bit disappointed.
I really didn't notice any effects for the first few days, and was beginning to think it wouldn't work at all.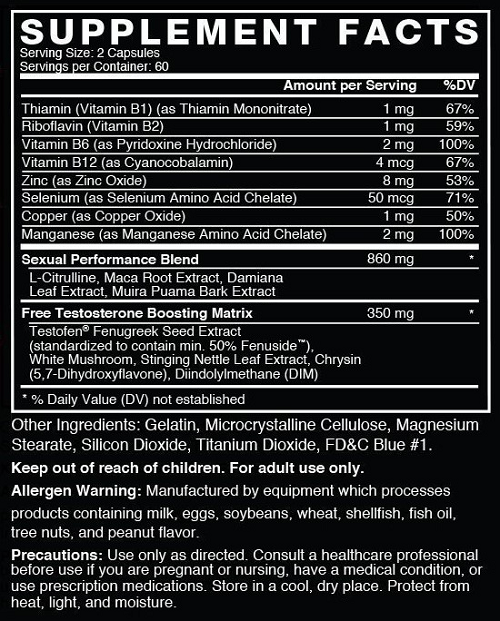 After about a week, however, it seemed to kick in.
It was a bit subtle, but I noticed I had more energy to get stuff done.
It wasn't the kind of energy that you get from chugging coffee or taking a stimulant, but rather it was a clean type of energy that's hard to describe.
I actually attributed this increase in energy to how well I was sleeping.
Instead of my usual 6 or 7 hours, I was getting about 7 – 8 hours of solid, deep sleep.
When I woke up I was feeling GREAT, and that feeling seemed to persist throughout the day.
In case you were wondering, sleep quality has a DIRECT impact on how much testosterone your body releases.
You can find Test X180 Alpha at GNC (and other stores for that matter), for around $100, which makes it one of the more expensive options there.
Click Here to read my full review of Test X 180 Alpha.

#5 – Cellucor P6 Black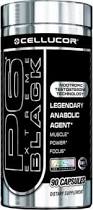 This is another very popular testosterone booster sold at GNC. Made by a company called Cellucor, P6 Black is actually considered a a blend of a testosterone booster AND a nootropic.
A nootropic is basically a substance that helps you focus, and I've been recently testing dozens of new brands of them.
Related Article: What are Nootropics, anyway?
P6 Black combines the power of D-Aspartic Acid along with nootropics like Alpha GPC and D-Serine, which help to improve cognitive function and memory.
D-Aspartic Acid is a VERY popular ingredient found in literally dozens of other testosterone boosting supplements, and even in pre and post workout products.
It's actually one of the primary ingredients found in my 2 top choices for testosterone boosters, including Testofuel and Prime Male.
P6 Black is mainly used to help promote greater sleep quality, which in turn allows your body to produce more testosterone on its own.
P6 Black is actually the cheapest supplement on this list, retailing for about $45 for a 60 capsule bottle.

#6 – Growth Factor 9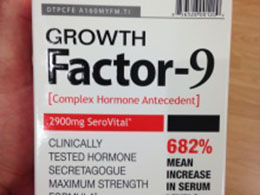 Next up on our list is a supplement called Growth Factor 9. At first glance, this supplement could actually be passed of as a steroid, which of course it isn't.
The official website calls it a "clinically tested human growth hormone secretagogue", but for the purposes of this are we're going to label it as a testosterone booster.
I'm actually a little bit torn on this particular supplement.
According to many of the reviews on GNC's website, and even on my site, it's very highly rated.
However, many of the guys over at BodyBuilding.com didn't rate it as favorably, with an average rating of 7 out of 10.
It seems to me that for some reason this particular supplement seems to work well in older guys, typically 45+.
Why that's the case I have no idea, I just notice that from reading many of the comments.
Even if you want to call this an HGH supplement, the effects seem to mirror that of a testosterone booster, including:
Increased endurance and stamina
Improved muscle mass
Quicker recovery times
Improved mood and sexual desire
These are all the by-product of increased testosterone, hence the reason why I included it here.
The biggest downside with this supplement is the price. Unlike most of the others featured in this review, a bottle of 120 capsules will run you close to $100.
It's actually one of the most expensive testosterone boosters I've ever bought. You'll save a whopping $10 if you have a GNC gold card.
#7 – Alpha King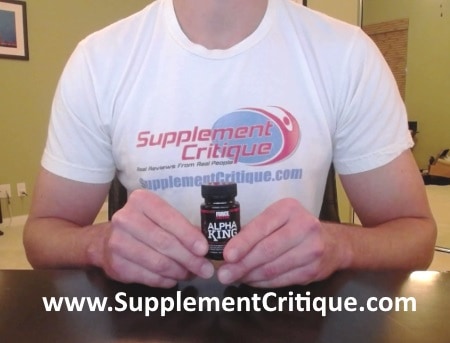 Rounding out our top 7 list is a supplement called Alpha King. Just like with the Text X10 series above, this one is also manufactured by the guys over at Force Factor.
Alpha King also uses a patented version of Fenugreek, however, this one is actually more bio available then Testofen.
This means that it will break down in the body better and is more likely to have an effect on you and possibly with a quicker onset.
It's called "Alphafen", and it's apparently more effective than Testofen because it has a higher concentration of sapogenins.
Without getting in to the nitty gritty details on that, I can tell you from experience that Alpha King REALLY does work.
I've personally tested it myself, and could feel it kicking in after just a few days.
If you don't have the patience for a supplement that doesn't kick in for a few days after first starting to take it, I can totally understand, but I will say that many of the better options have effects that build after days or even weeks of use.
You can find Alpha King available at GNC for $70 for a one month supply, placing it on the medium-high end when compared to other testosterone boosters.
Check out my review of Alpha King here.
Conclusion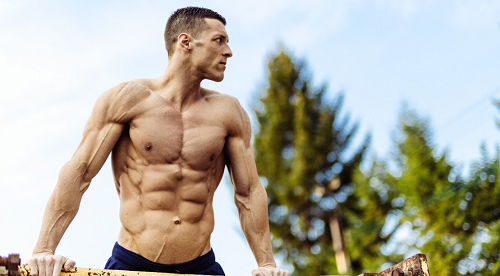 If you've been on the hunt for an effective testosterone booster, but don't want or trust buying anything online, then these would be your best choices.
GNC comes out with new products all the time, and I'll try to get this list updated as much as possible.
You may also be able to find many of these same testosterone boosters at other stores like Walmart, Walgreens, CVS, Vitamin Shoppe, and Rite Aid, but obviously the price and availability will vary.
If you don't feel like heading out and going through the hassle, check out some of the best testosterone boosting supplements I've personally used.
They can all be bought conveniently online, and I've personally tested all of them and KNOW they work. I wouldn't be recommending them otherwise.
If you're looking for other natural ways to boost testosterone, I recommend you check out my complete guide.
External References
Top 3 Testosterone BoostersAffiliate Disclosure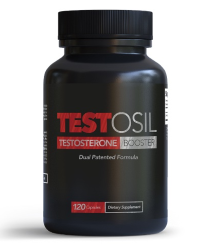 Testosil is the most effective testosterone boosting supplement on the market that I've tested.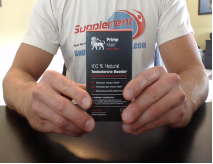 Prime Male is another very effective testosterone booster that uses clinically proven ingredients.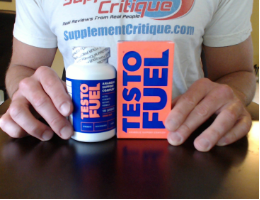 Testofuel is a VERY popular testosterone booster that contains ingredients to help older men.
Check Out My Top Choice For T Boosters - Testofuel

Click Here To Read My Review
Ask A Question
User Questions and Answers
---

What does testosterone boost do? -Michael

A testosterone booster works with your body to increase the testosterone that your body makes naturally, so you feel younger, with more energy and vitality, it's easier to build muscle and lose fat, and it improves your sexual performance and stamina.- Rob
Was this question helpful to you?
7 out of 7 people found this question helpful.
ASK A NEW QUESTION
---

What is trenorol -Shane

It's a steroid alternative from CrazyBulk. I wouldn't recommend it, but if you let me know what kind of results you're looking for, I'll recommend something much better for you.- Rob
Was this question helpful to you?
3 out of 3 people found this question helpful.
ASK A NEW QUESTION
---

What testosterone booster have estrogen blocker -Mark

If you're looking for an Estrogen Blocker, check out Estrovoid.  Here's an Amazon link: https://www.amazon.com/EstroVoid-Estrogen-Aromatase-Inhibitor-Testosterone/dp/B00JGITUC6- Rob
Was this question helpful to you?
3 out of 4 people found this question helpful.
ASK A NEW QUESTION
---

Would it be a possible to stack testofuel and vig rx plus? But for a lack of a better term? would they cancel one another out? -Danny

They wouldn't cancel each other out. Testofuel boosts testosterone levels with all the benefits that come along with that, while VigRx Plus focuses on libido and erections more specifically. They make a great stack.- Rob
Was this question helpful to you?
2 out of 2 people found this question helpful.
ASK A NEW QUESTION
---

Will testosterone hurt your liver ? -Rex

Natural testosterone boosters don't affect your liver, but actual Testosterone Replacement Therapy can.- Rob
Was this question helpful to you?

ASK A NEW QUESTION